Ohio Solar Tour, October 4, 2008
Sponsored by Green Energy Ohio
www.greenenergyohio.org/
2008 Cincinnati Central Solar Tour.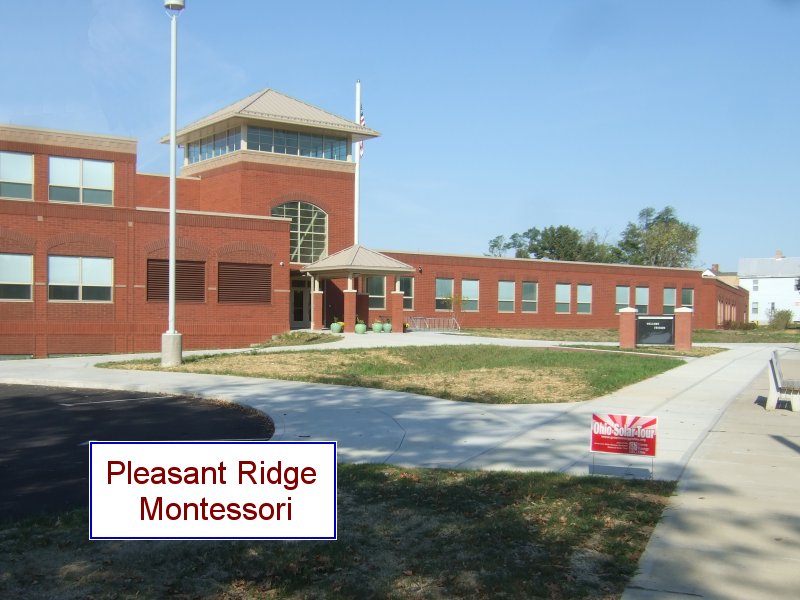 Starting at Pleasant Ridge Montessori School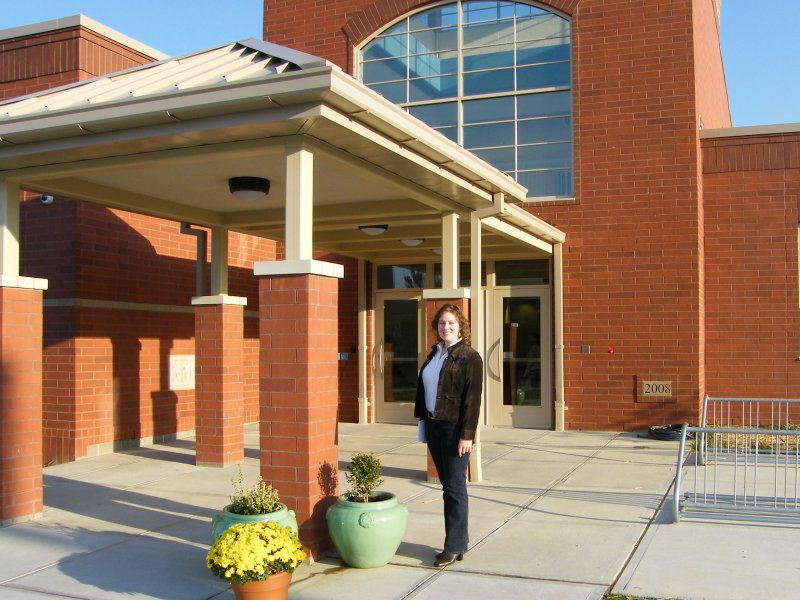 Erin from SunRock Solar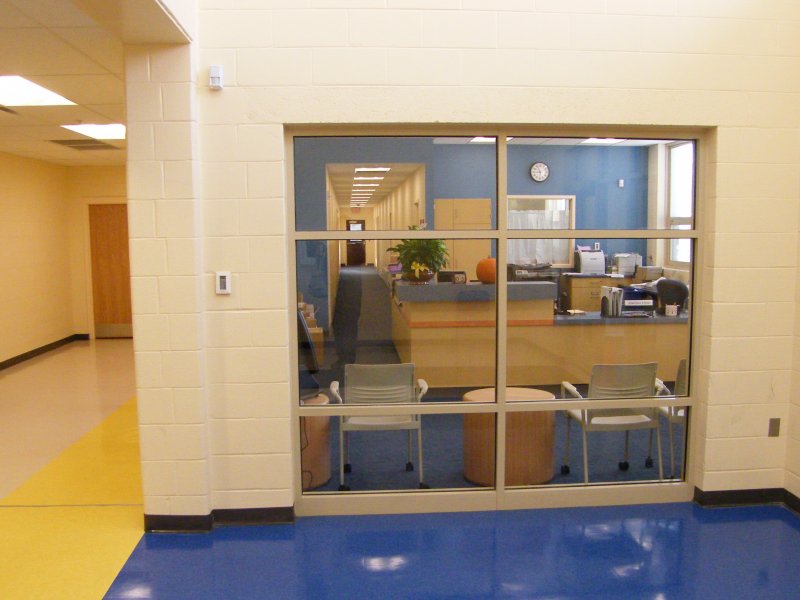 The office.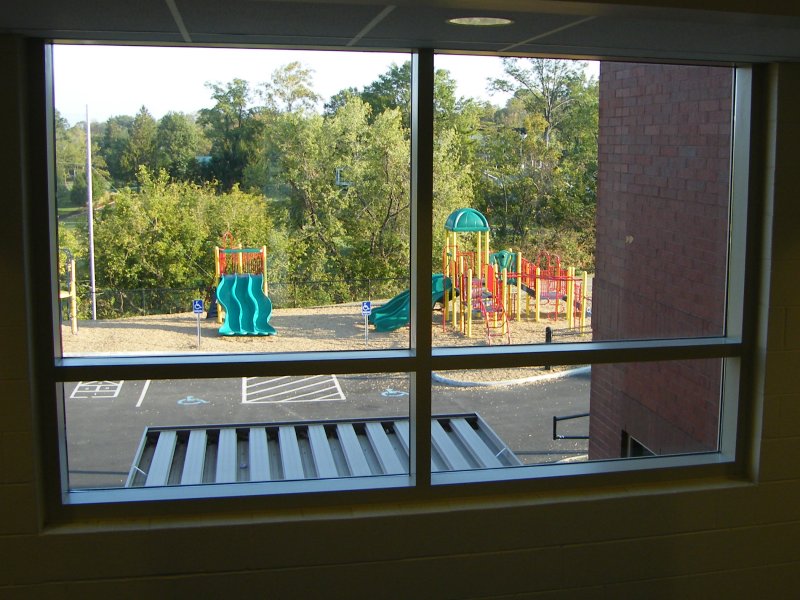 Large windows everywhere except the gym.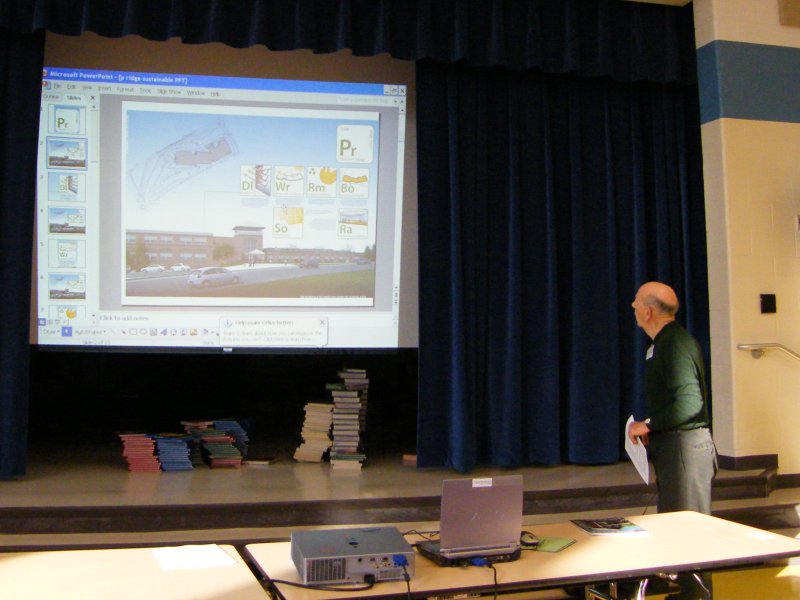 Carl Evert giving a presentation about the building and LEED silver certification.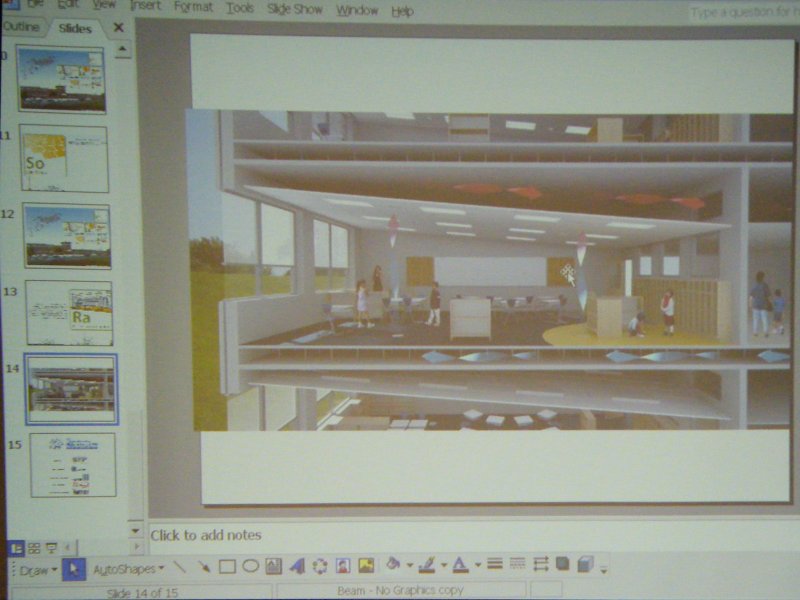 Airflow diagram.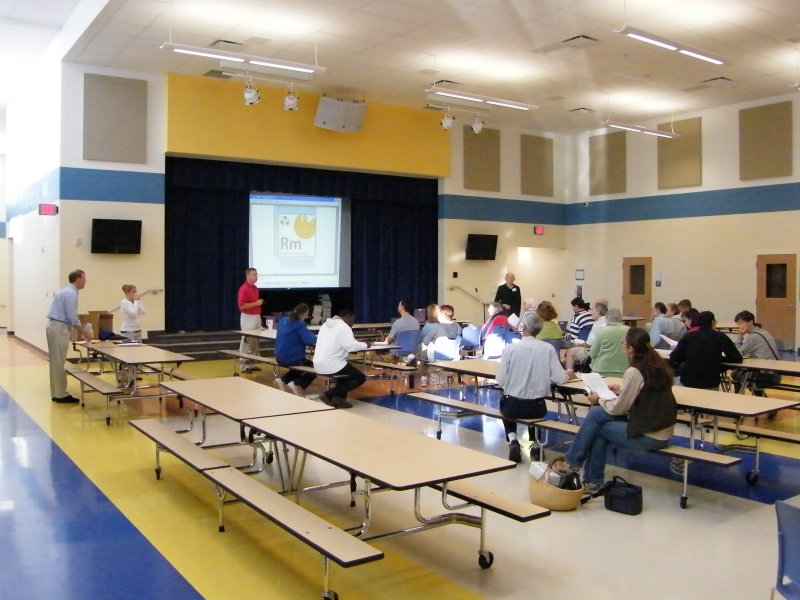 In the cafeteria / auditorium (cafe-torium)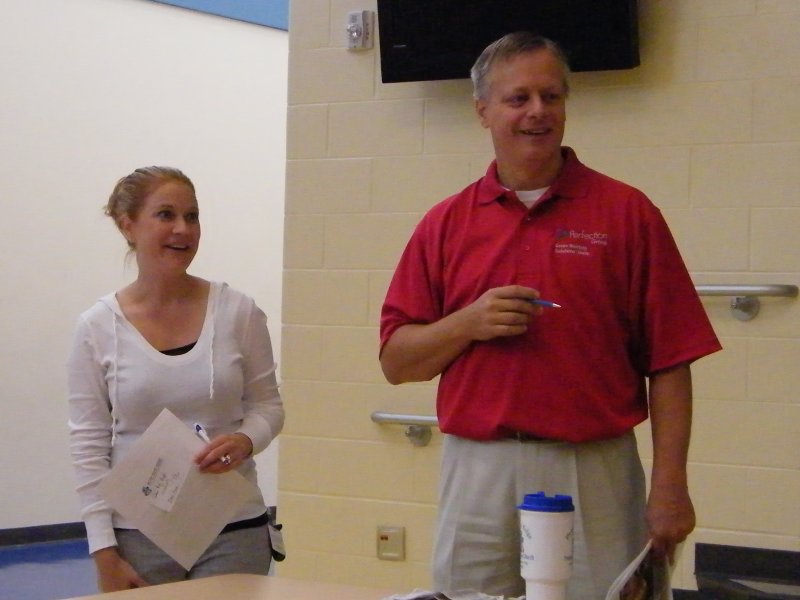 School tour guide and tour tour guide.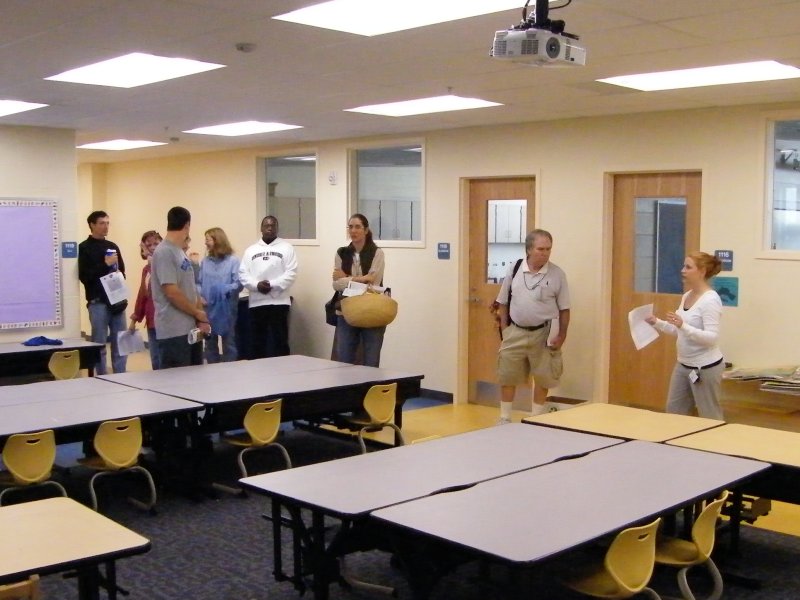 On the tour.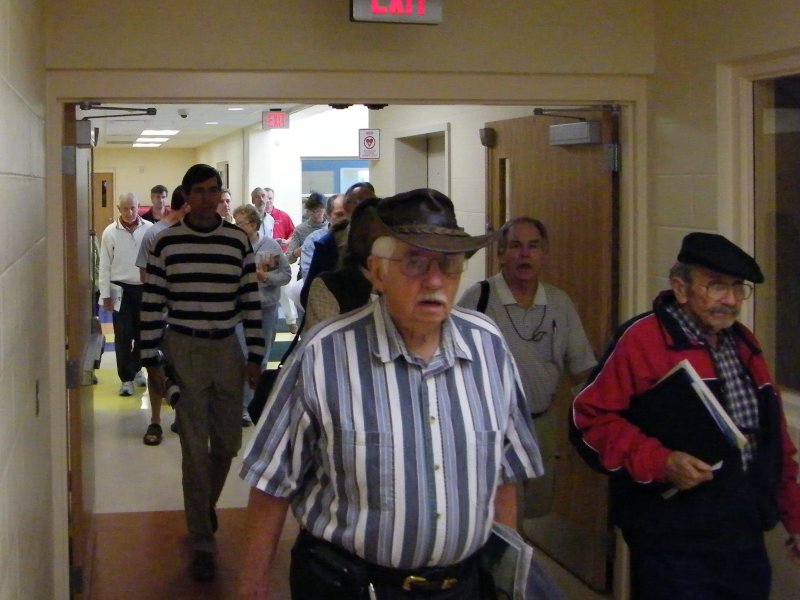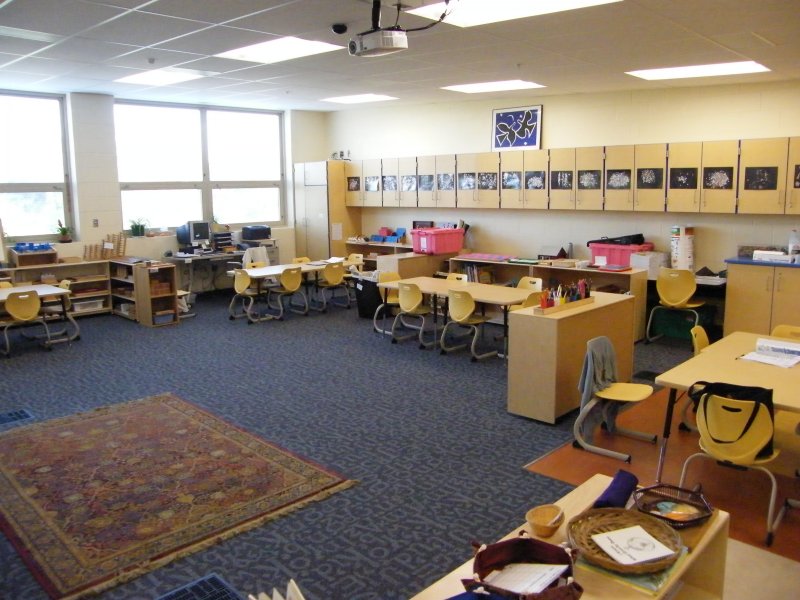 A typical Montessori classroom.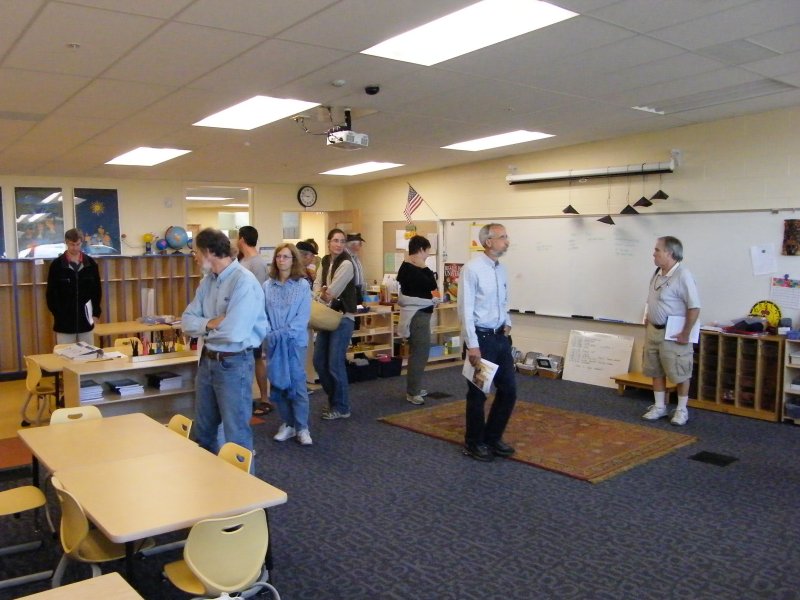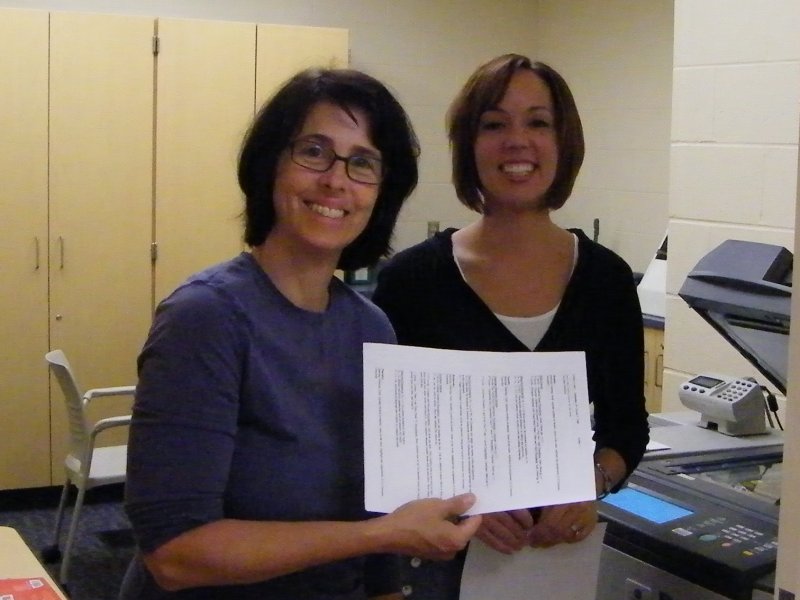 Teachers (at work on Saturday!)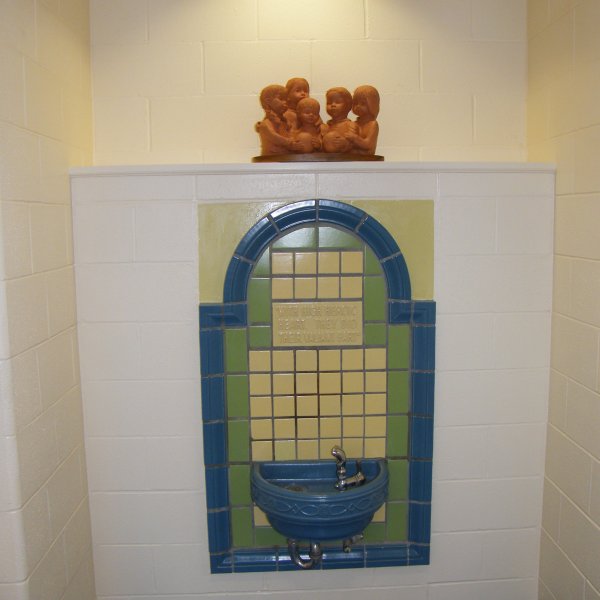 Rookwood fountain preserved from the old school.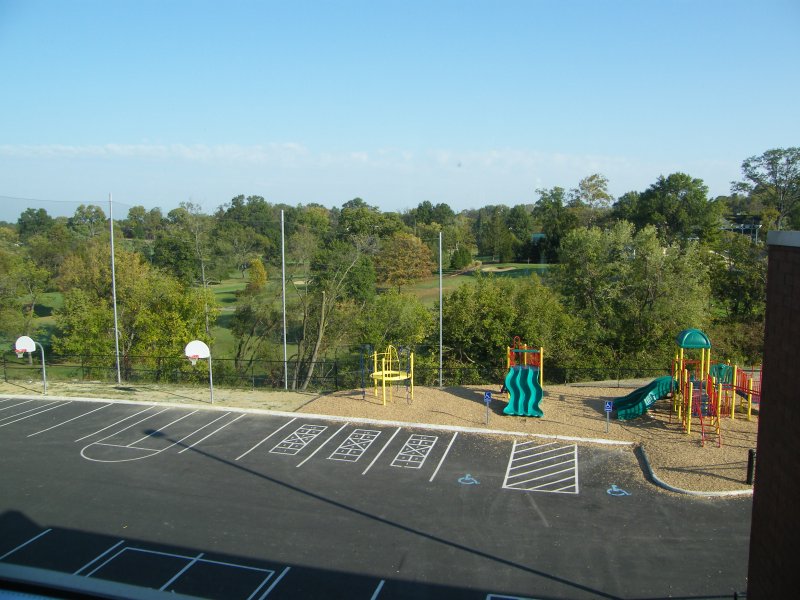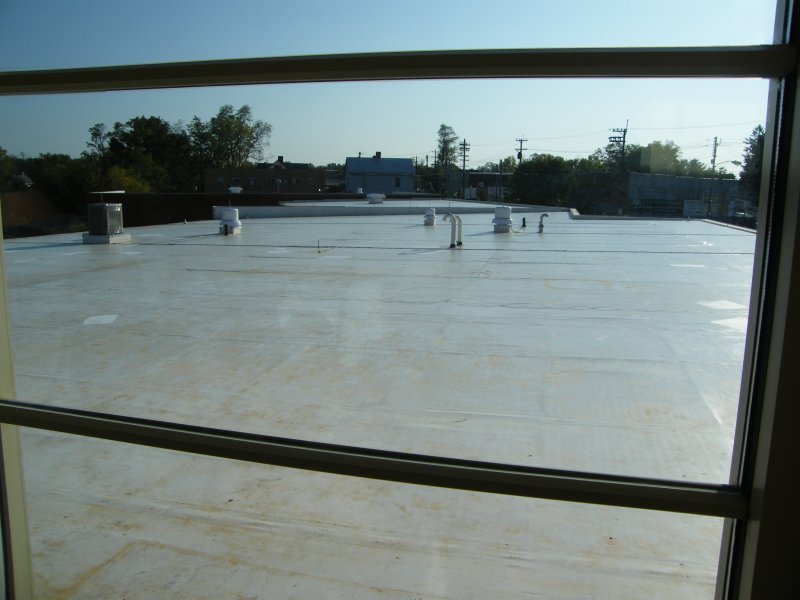 White roof.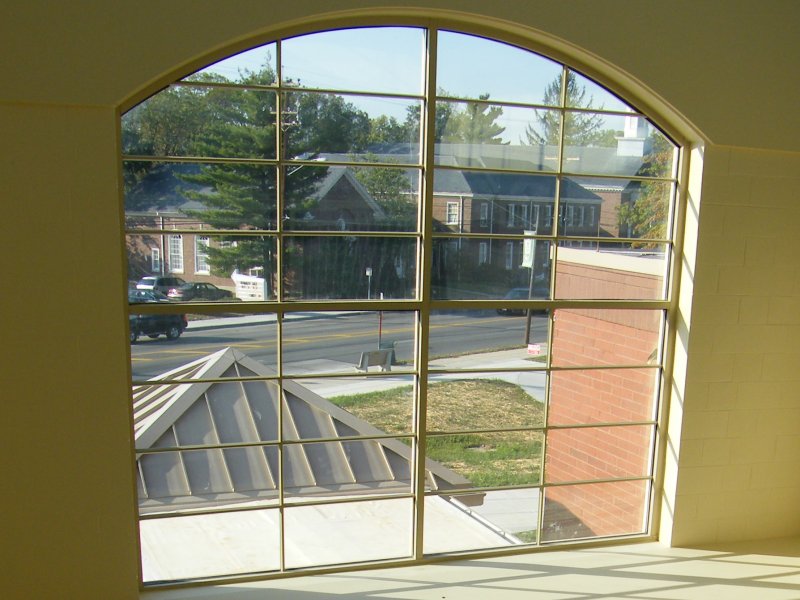 Then we went to Friemoth Residence.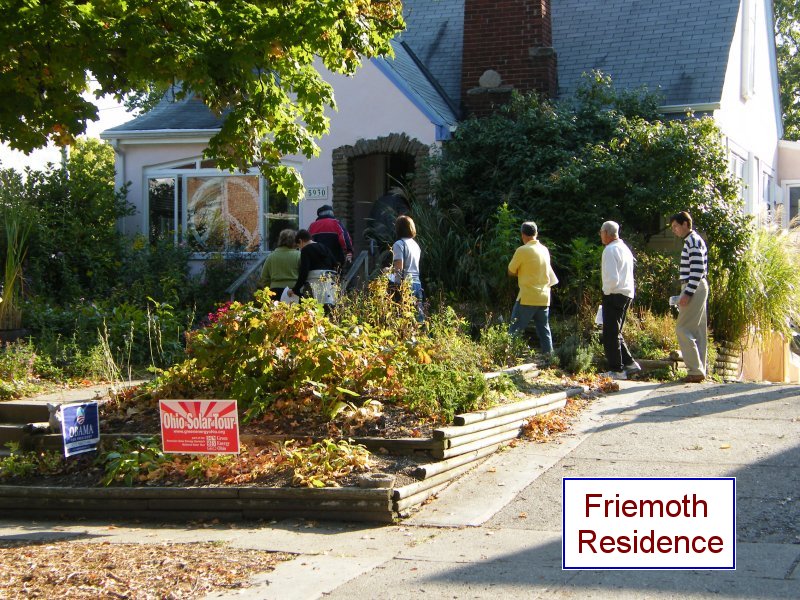 Trouping in to see the inside.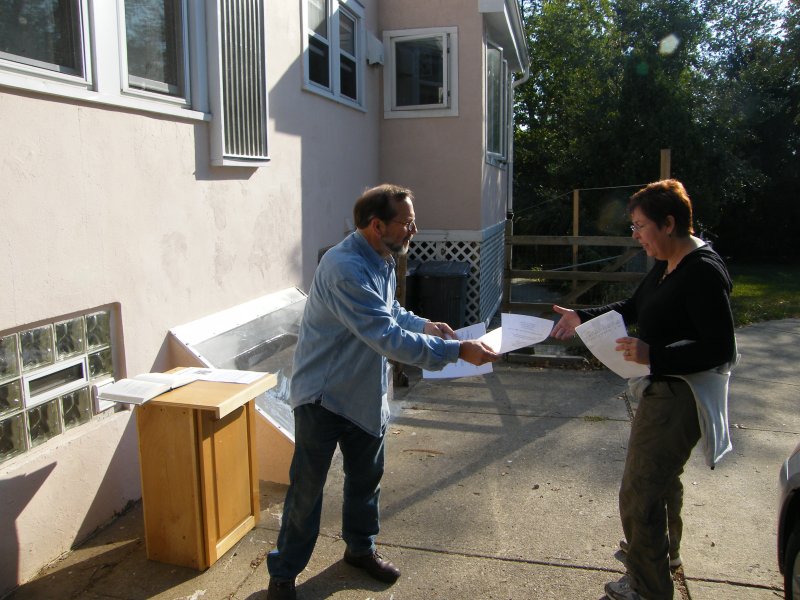 Leah got the fact sheet.

Solar hot water heater.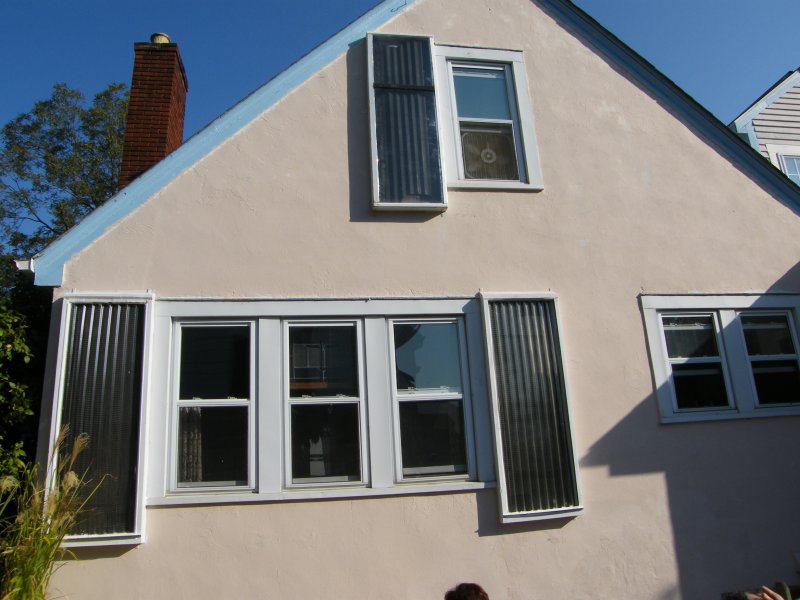 Solar space heaters (thermosyphoning panels).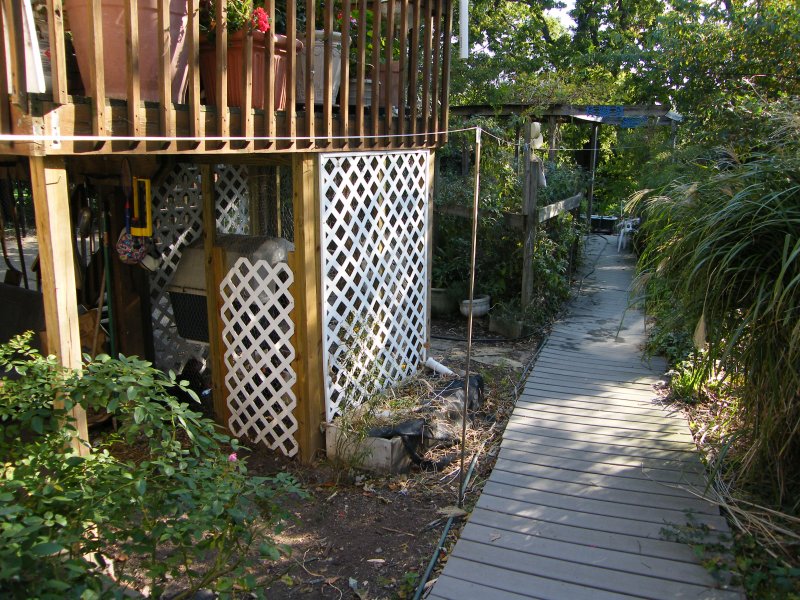 Chickens living under stairs.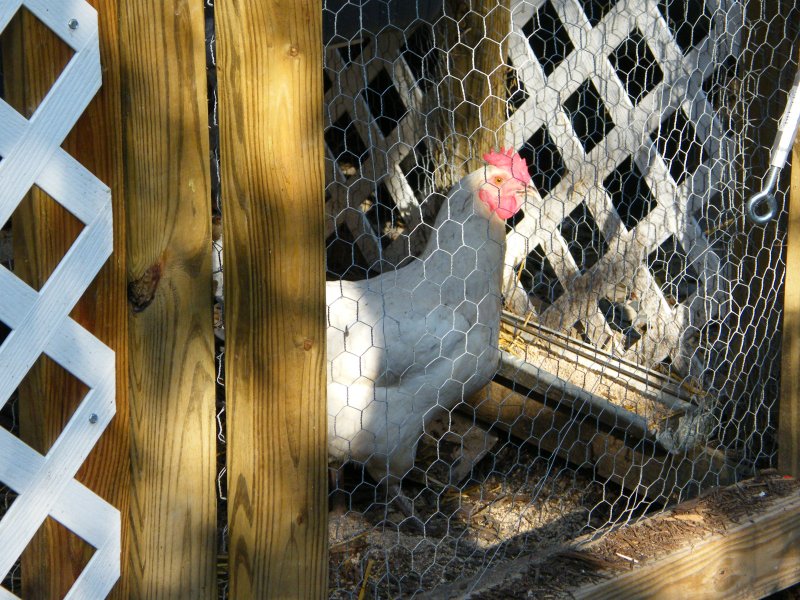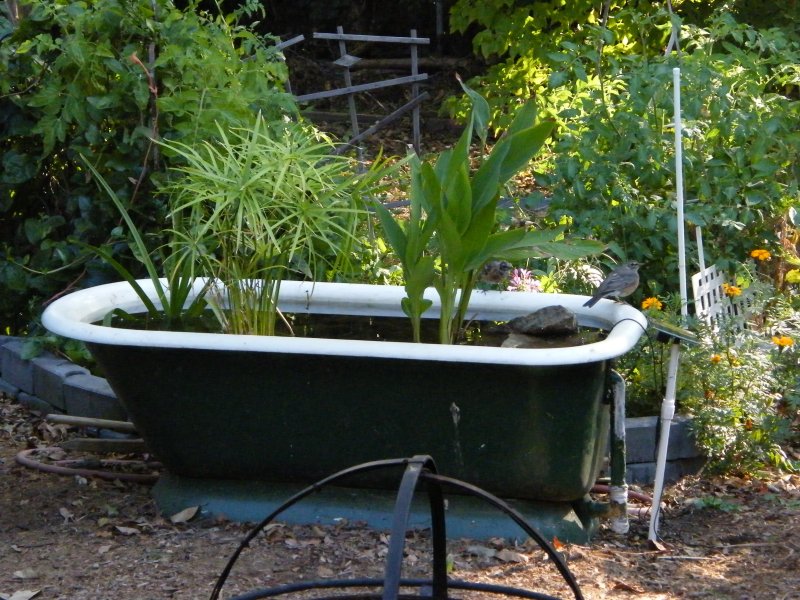 Solar panel drives fountain.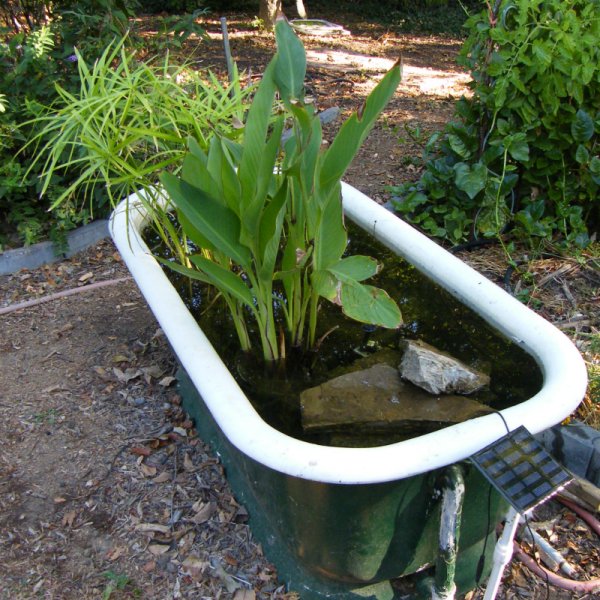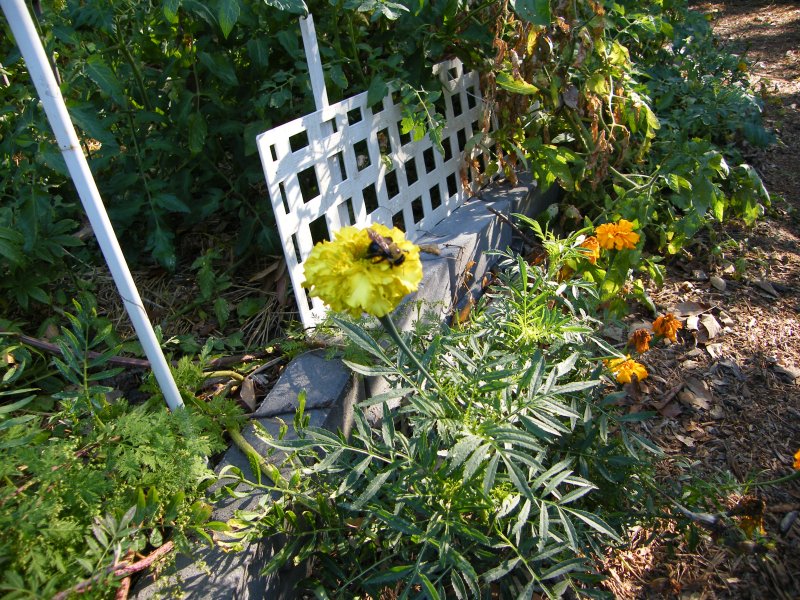 Bee.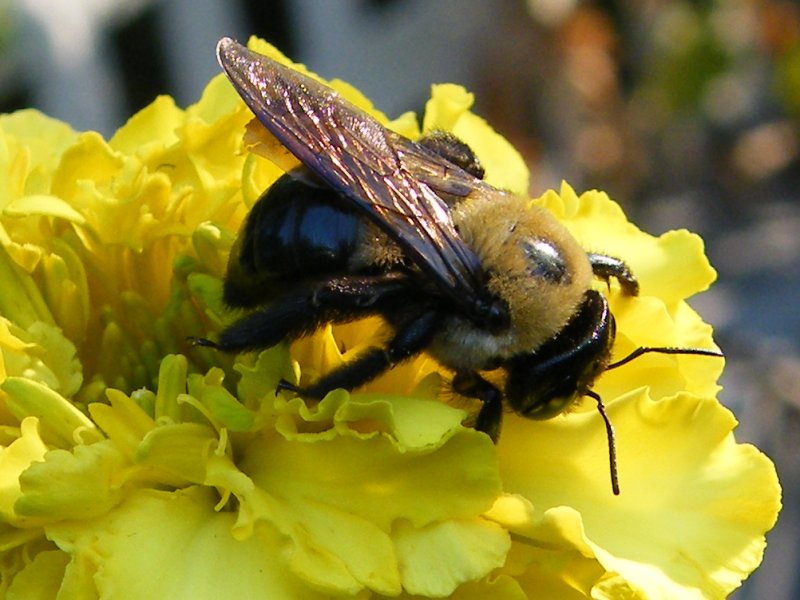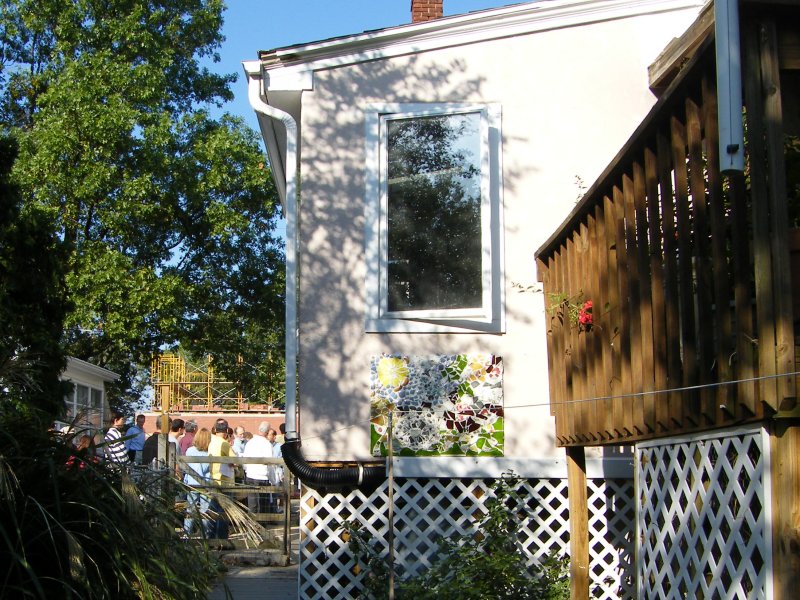 Roof water captured for garden and ponds.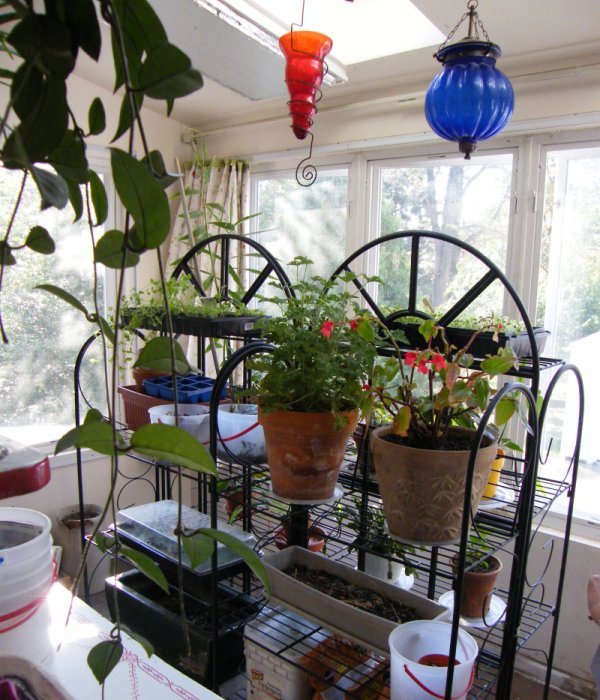 Greenhouse with passive solar features.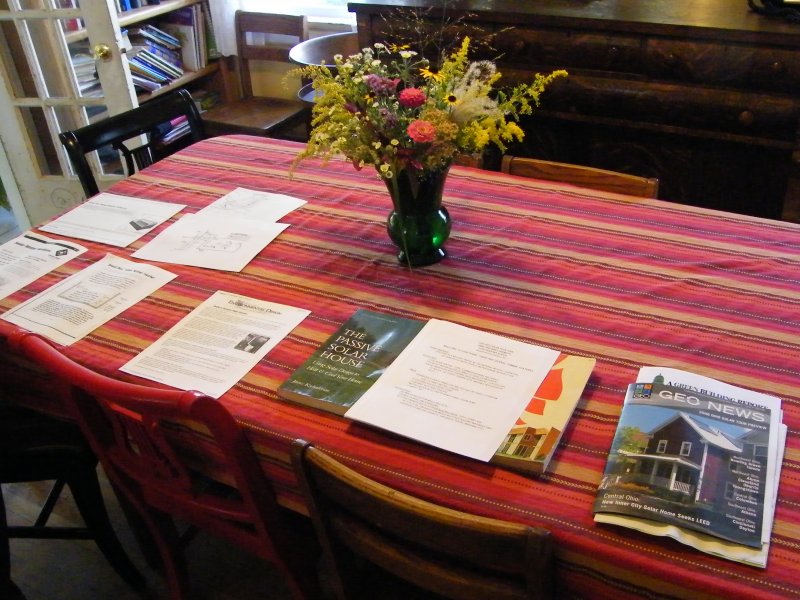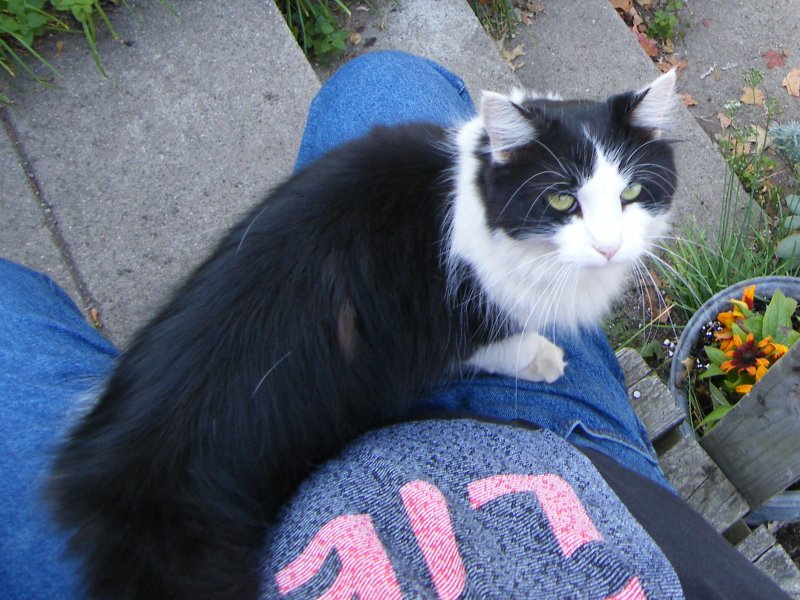 Jingles the cat.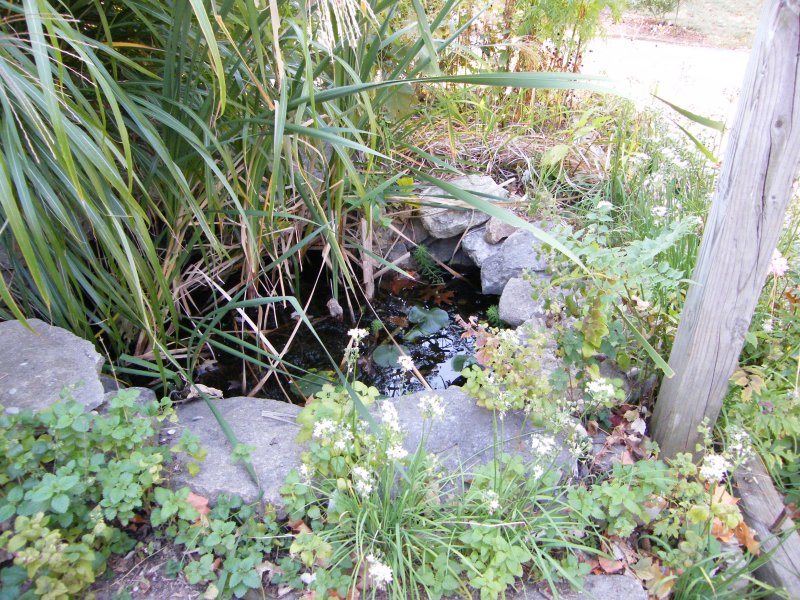 One of several ponds.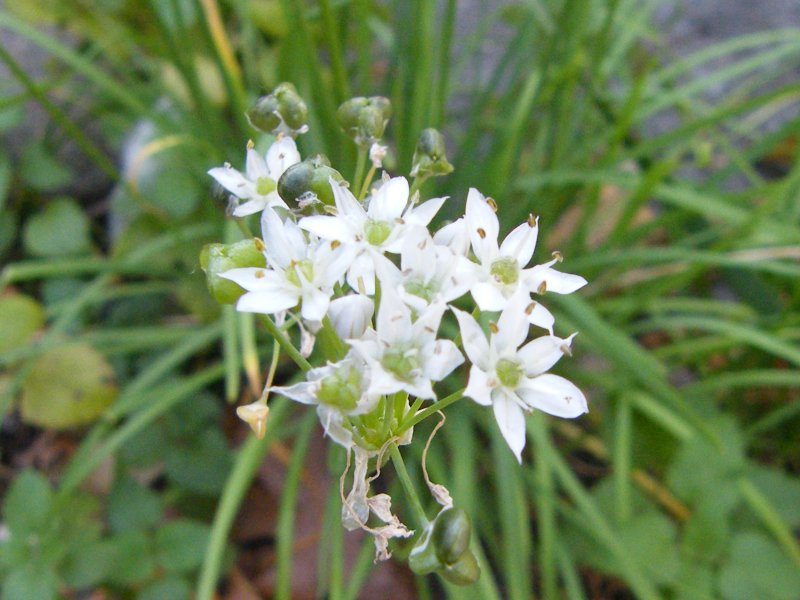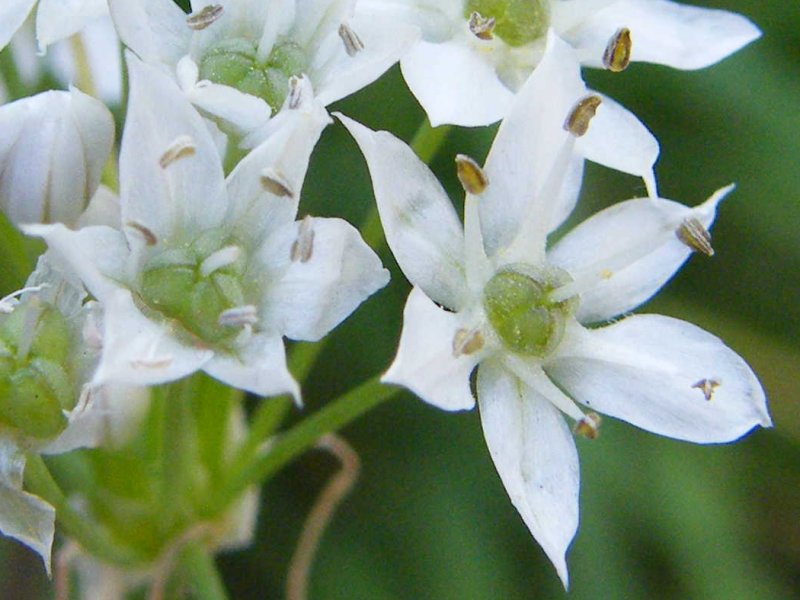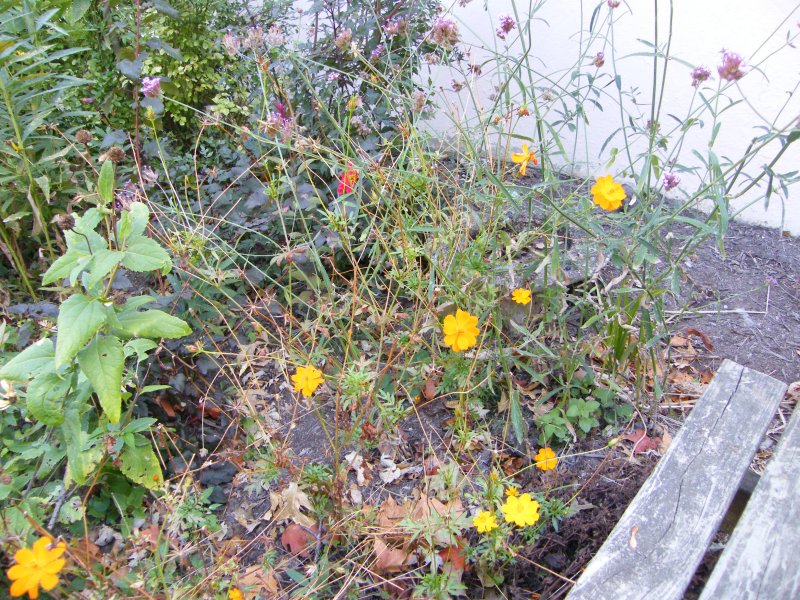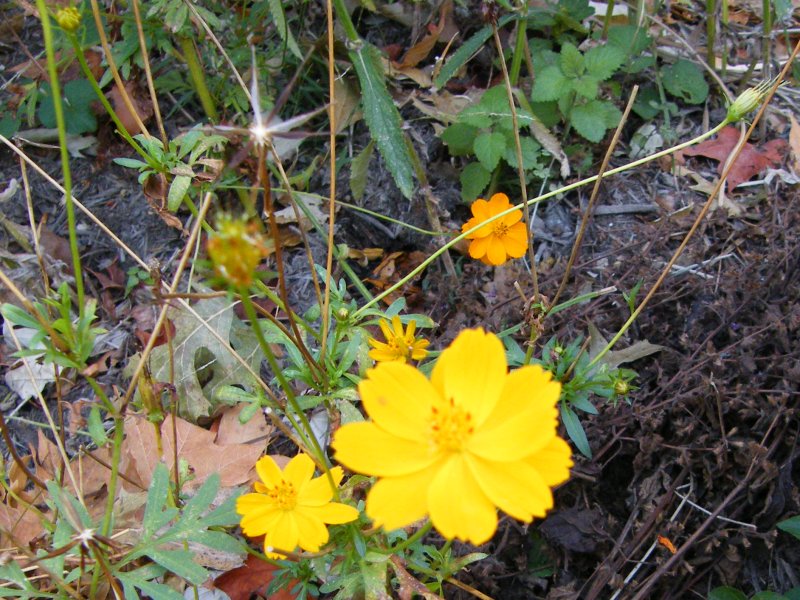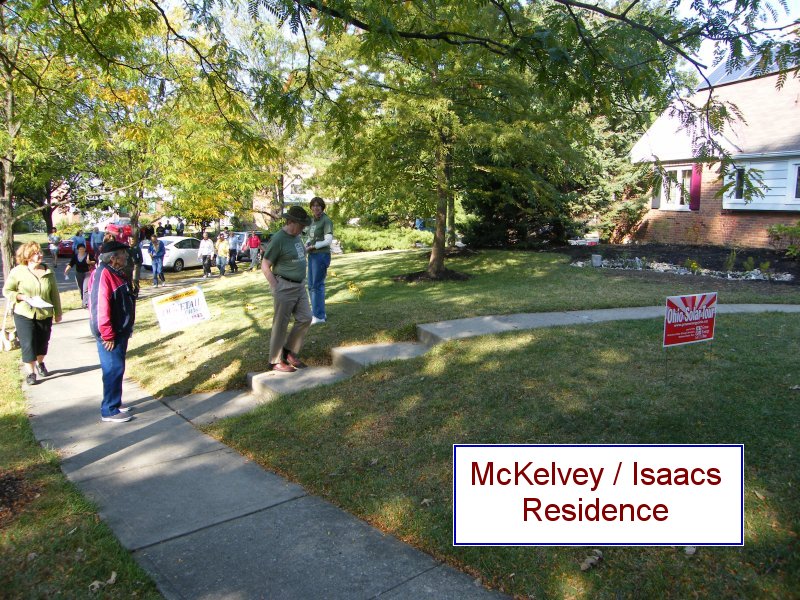 Moving on, we went next to the McKelvey / Isaacs Residence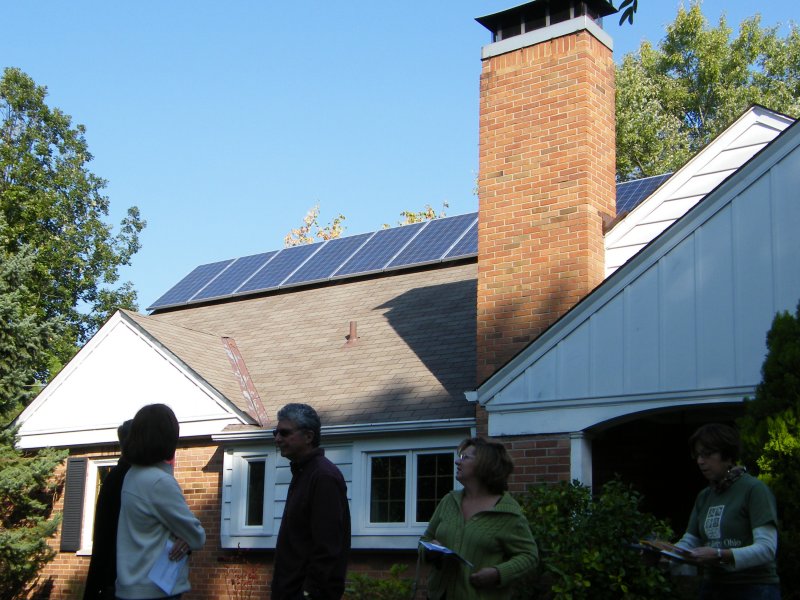 Panels for the 2.3 kW solar electric.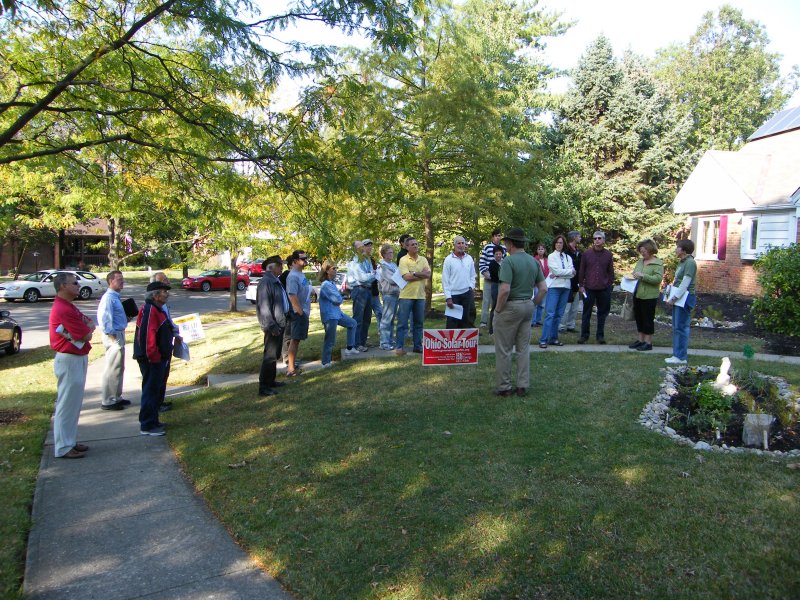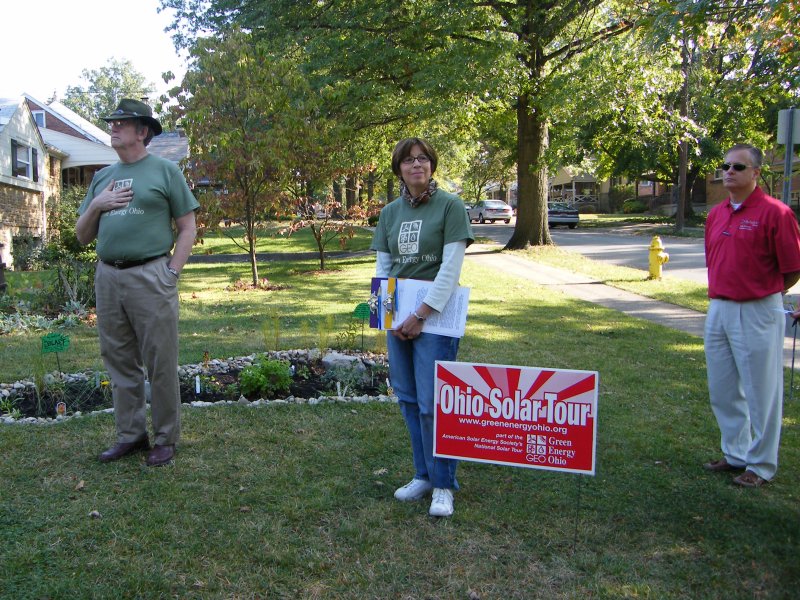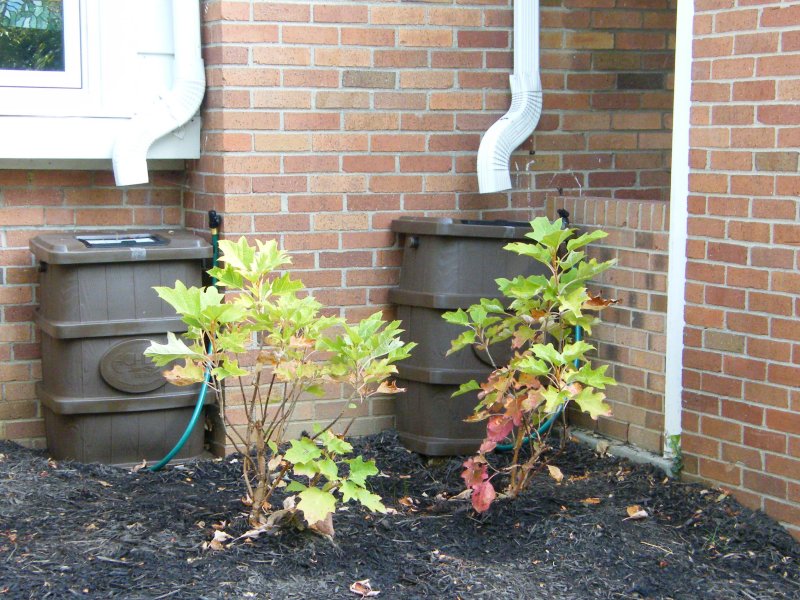 Storm water capture for the garden.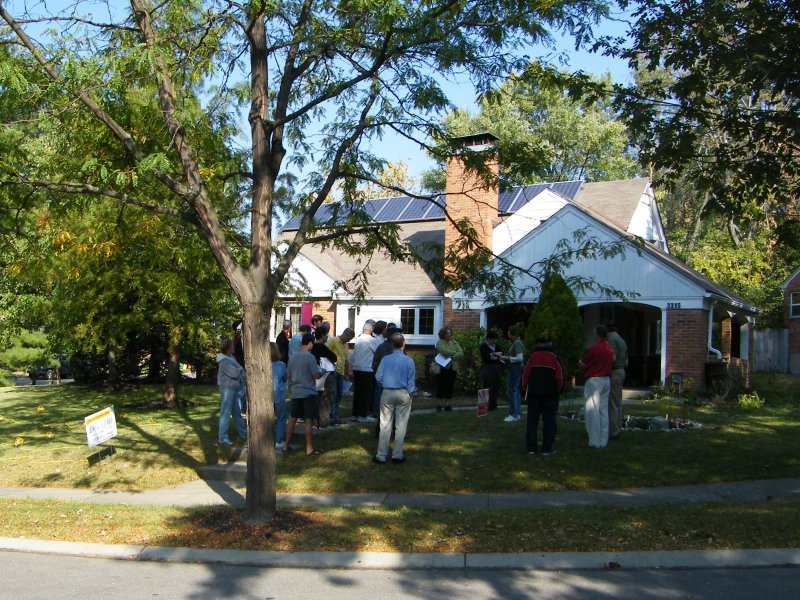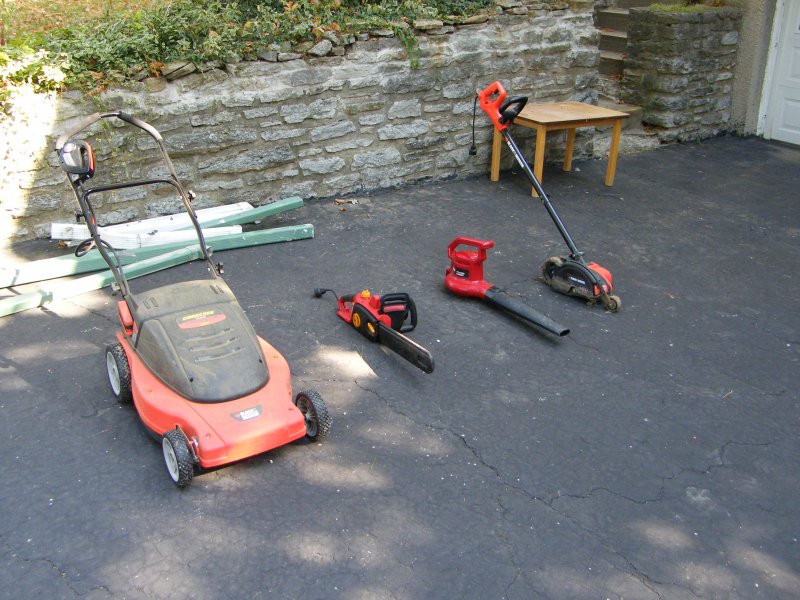 Electric tools.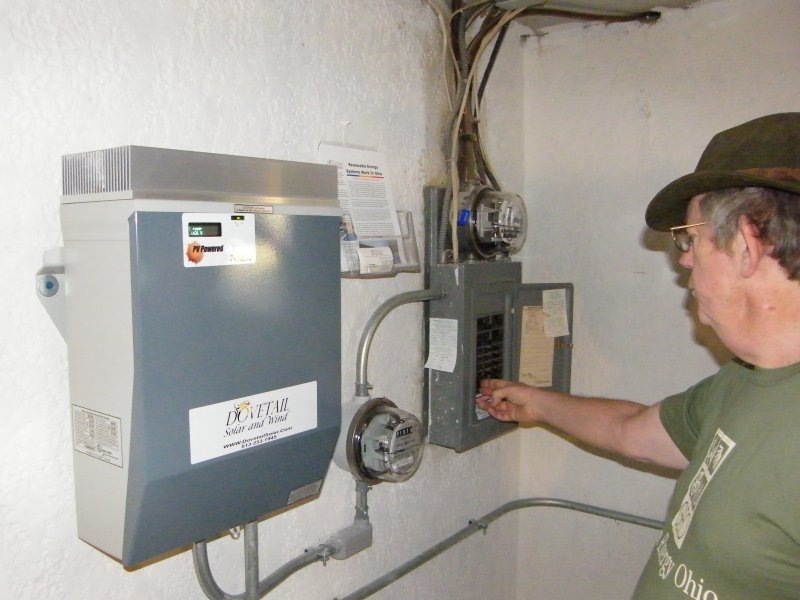 The setup in the garage for electric to and from the grid.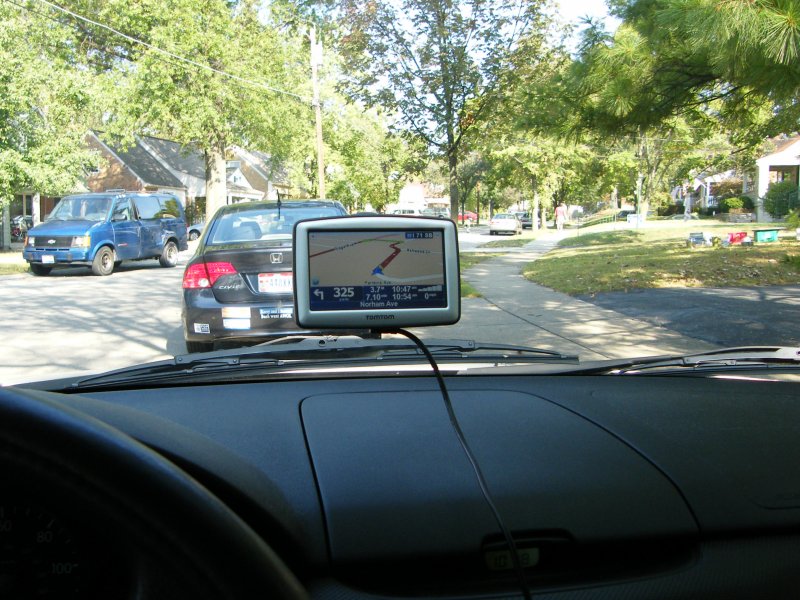 Getting ready to Tom-Tom to our next destination.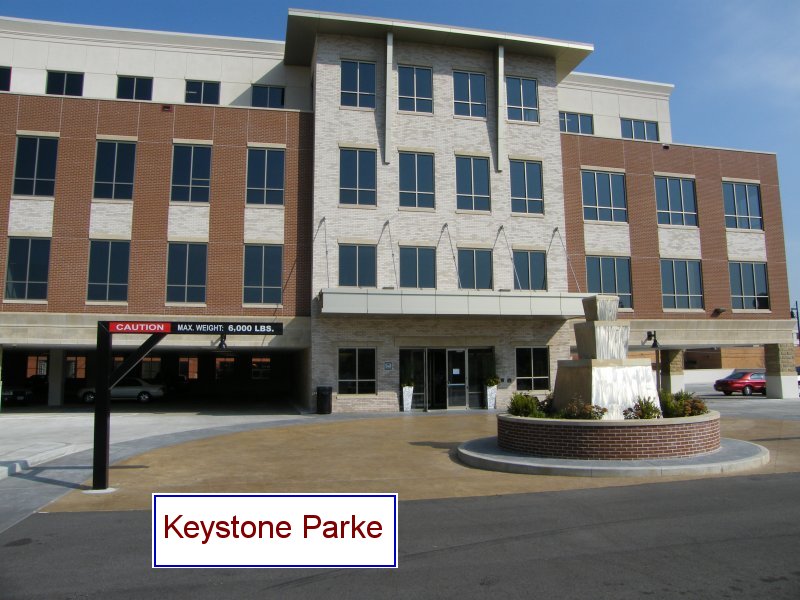 Neyer Property's Keystone Parke Commercial Building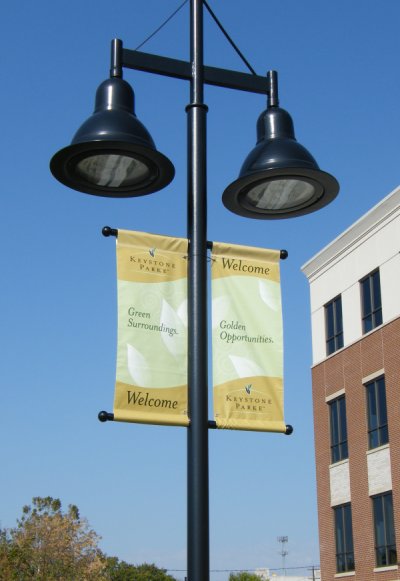 Light-pollution reduction lighting.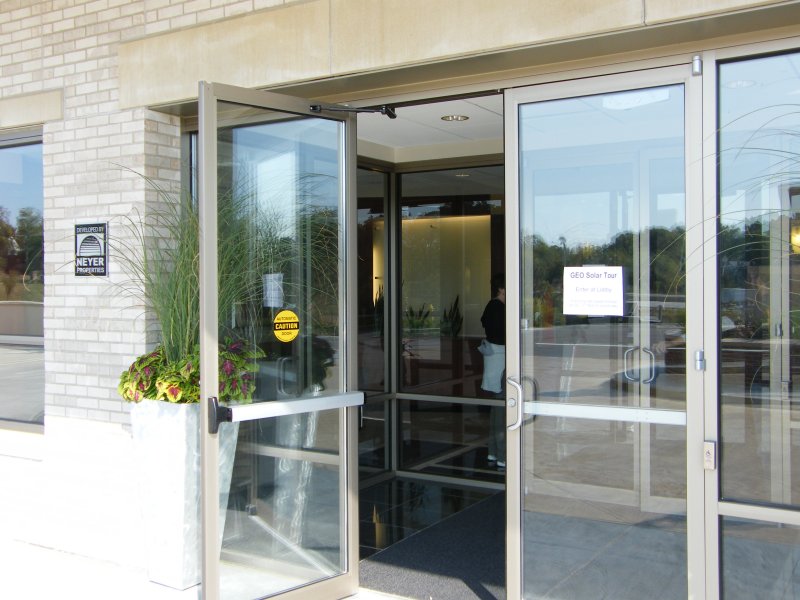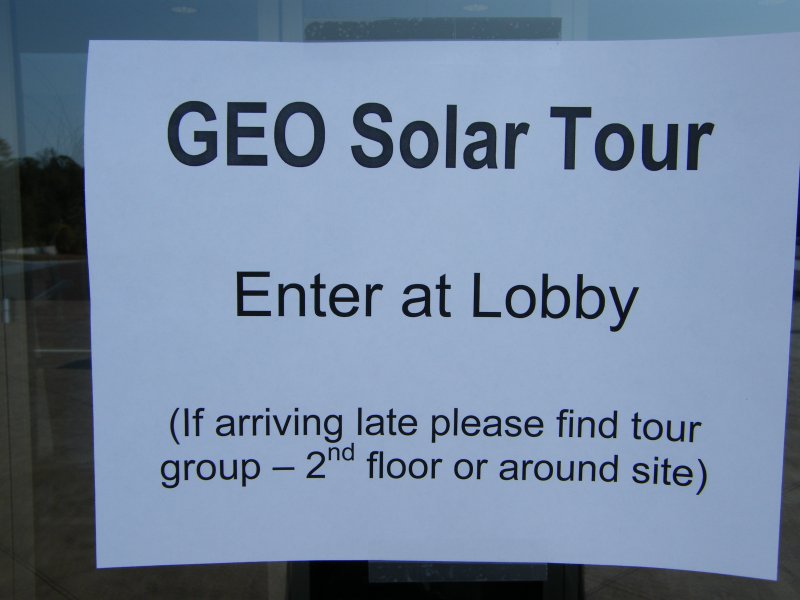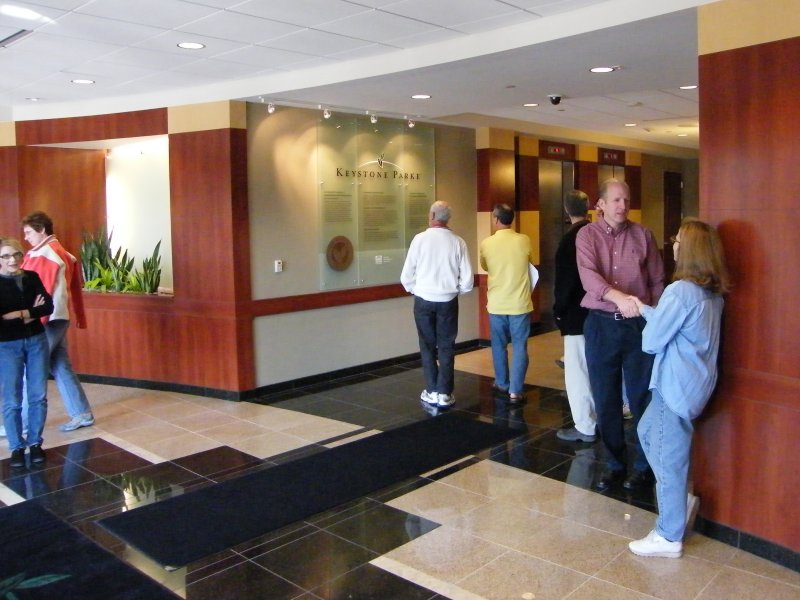 Gathering for a tour.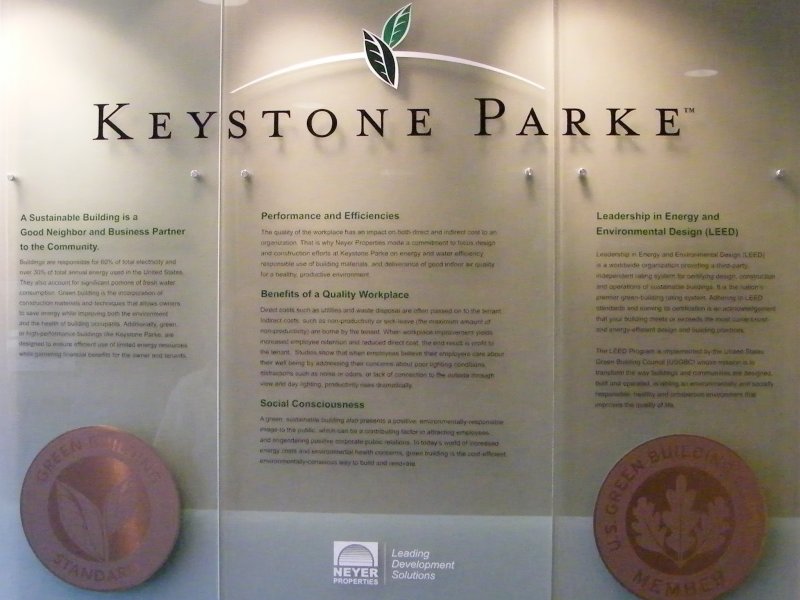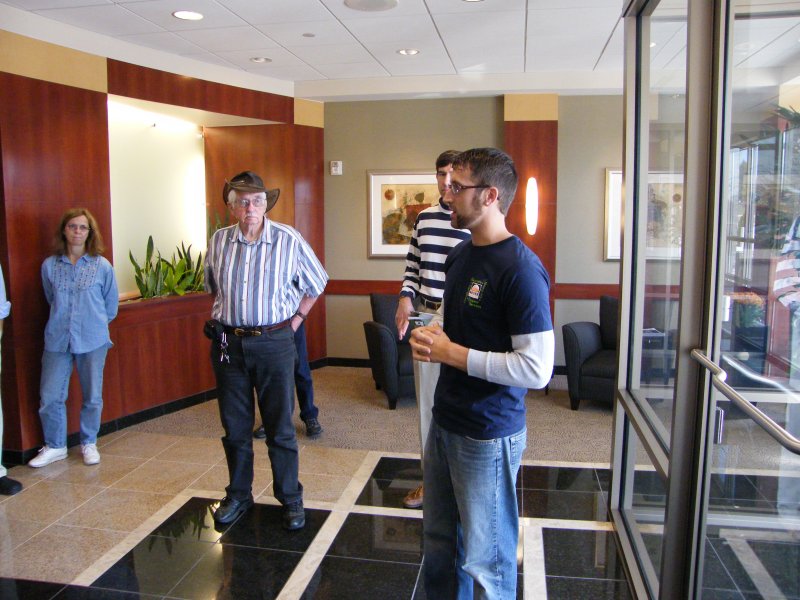 Tour begins.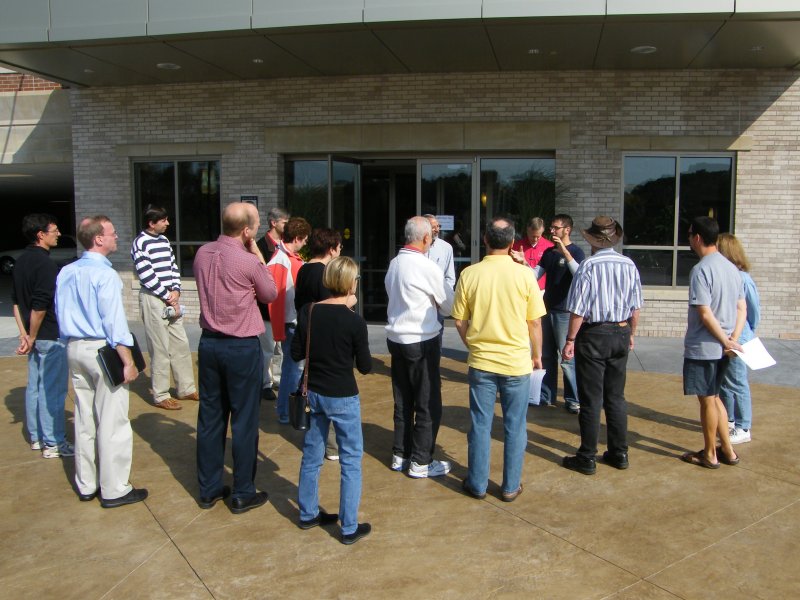 Recycled materials and local materials in use everywhere.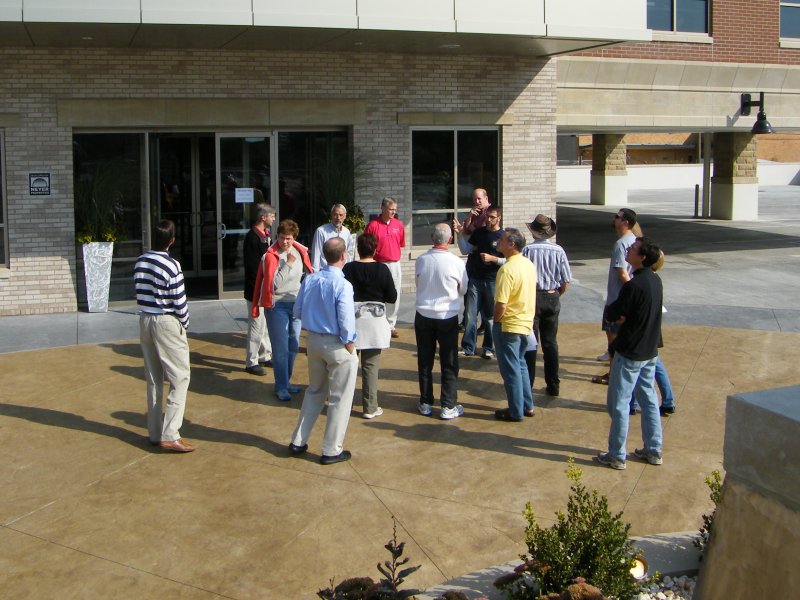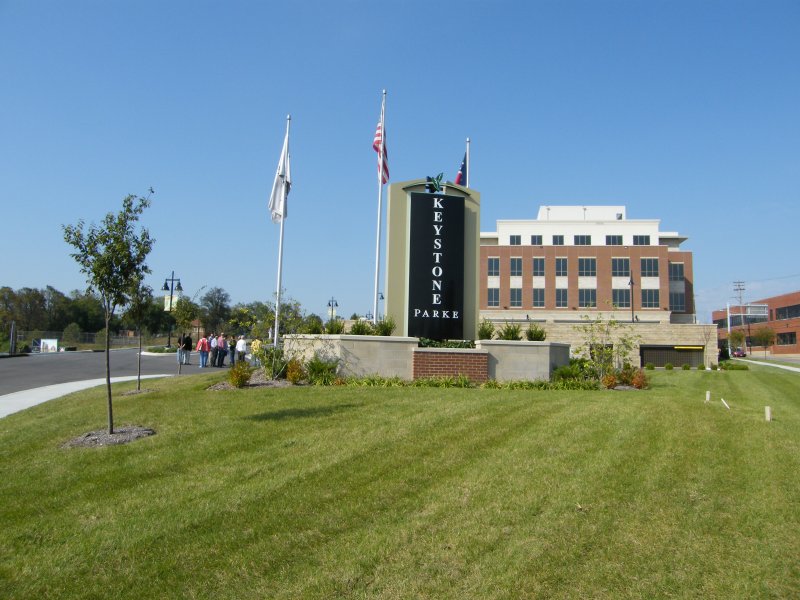 High percentage of green space.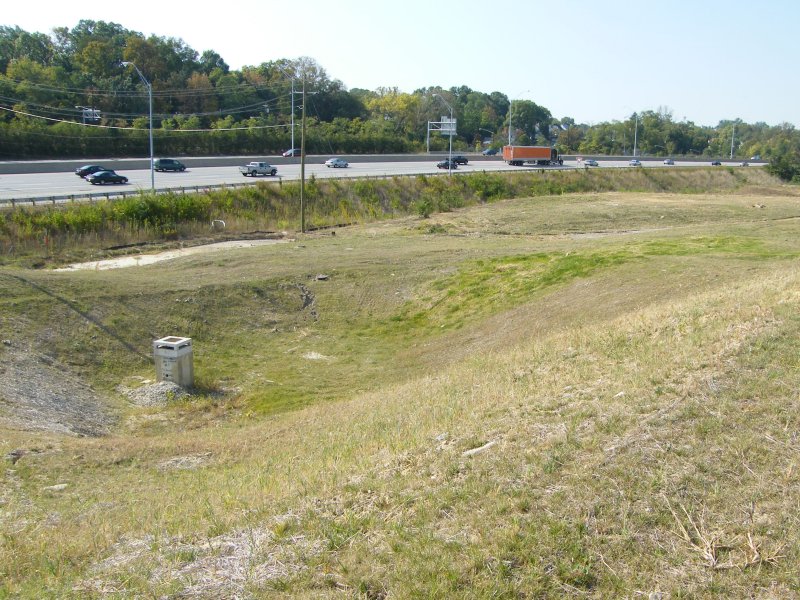 Storm water catch basin.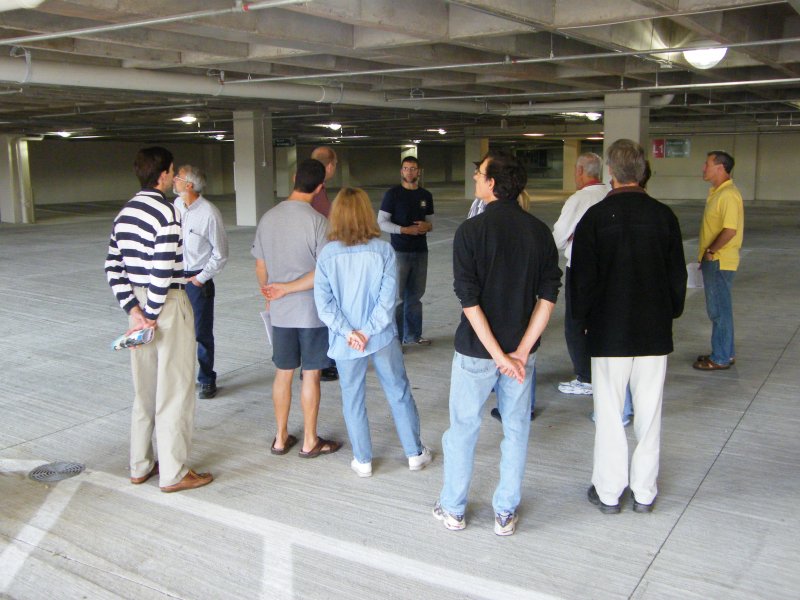 Energy-conservative underground parking.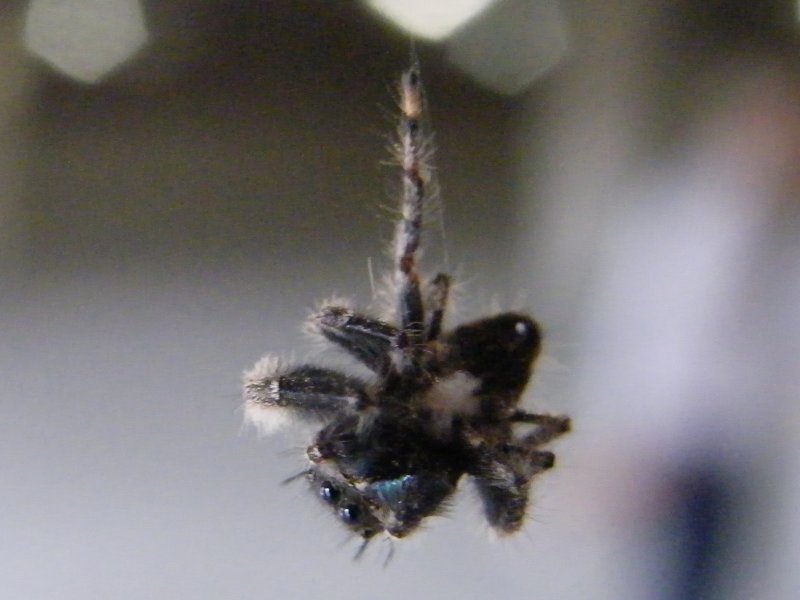 Dead spider hanging in the grarage.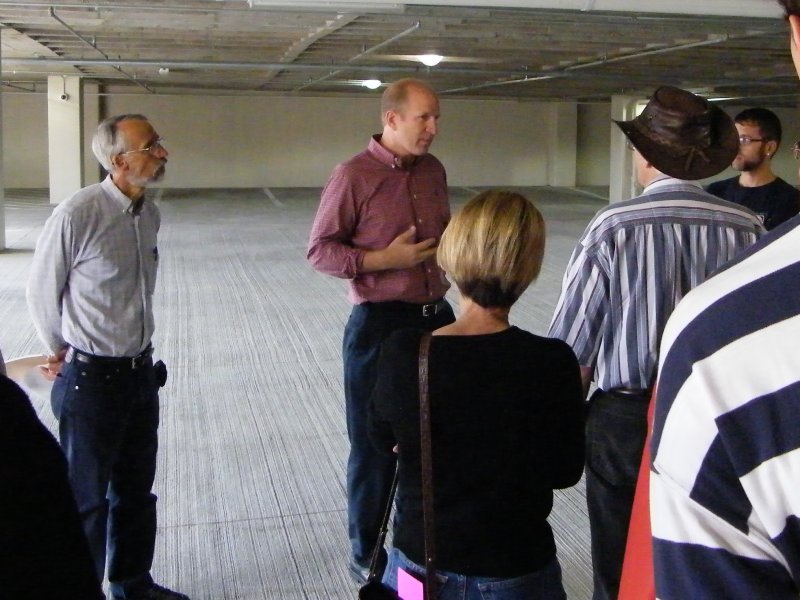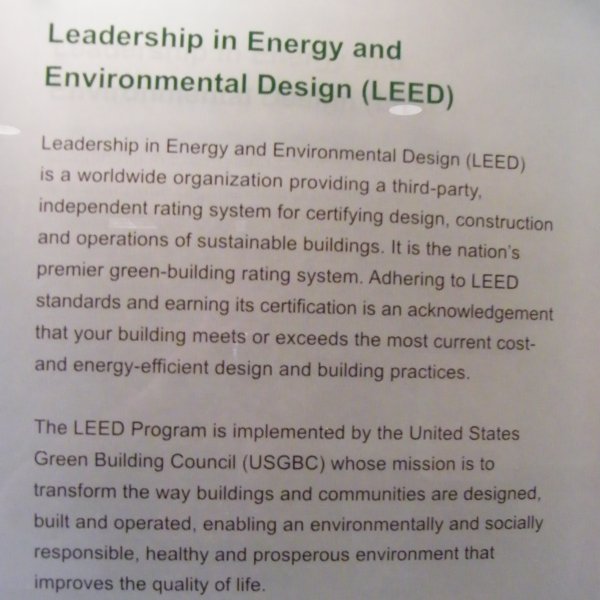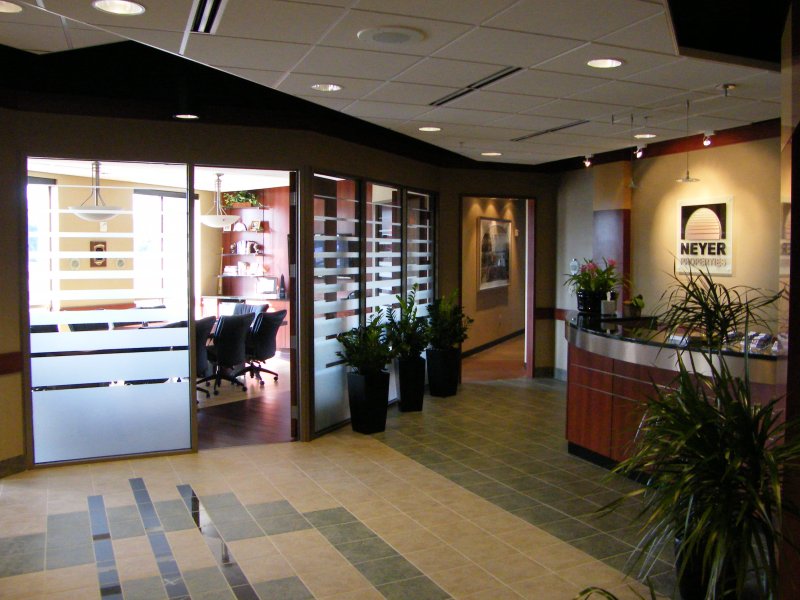 Neyer Properties' offices.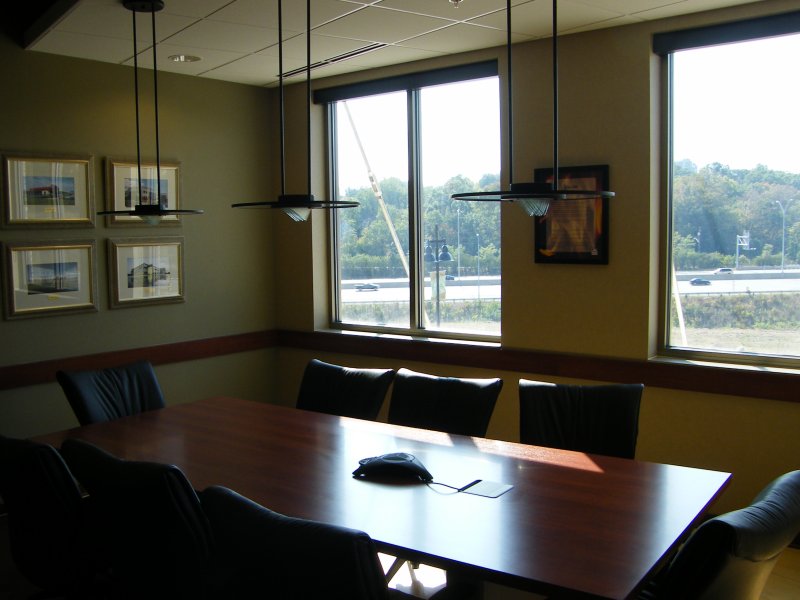 Big windows for light, thermal glass to reduce heat.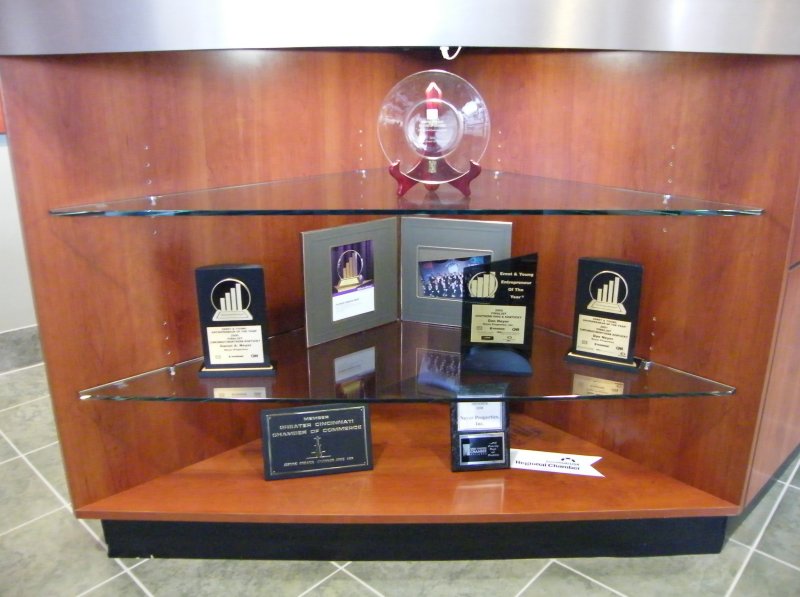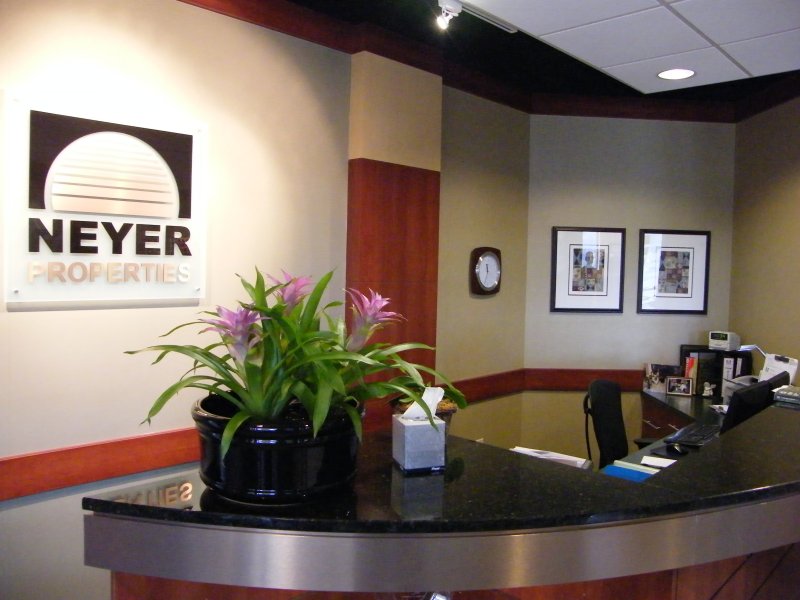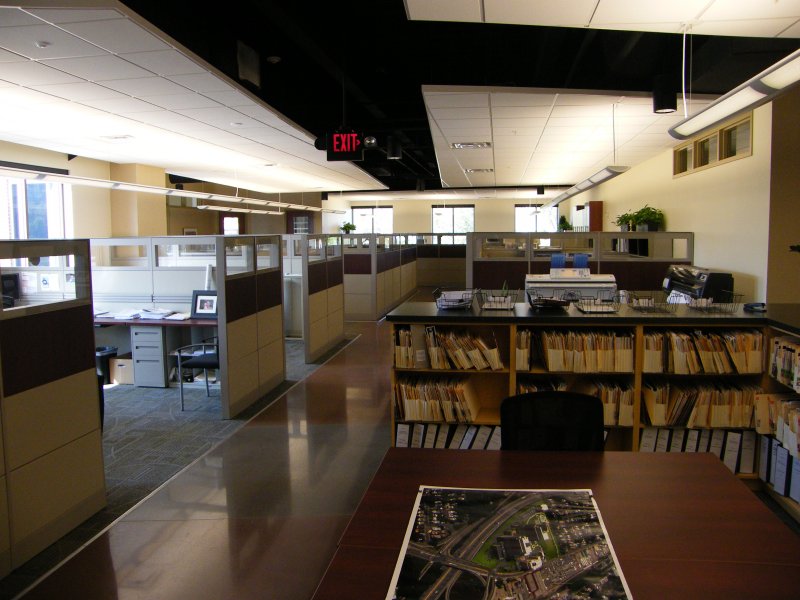 Lots of external lighting, reflective lighting, and water-driven heat-pumps for HVAC.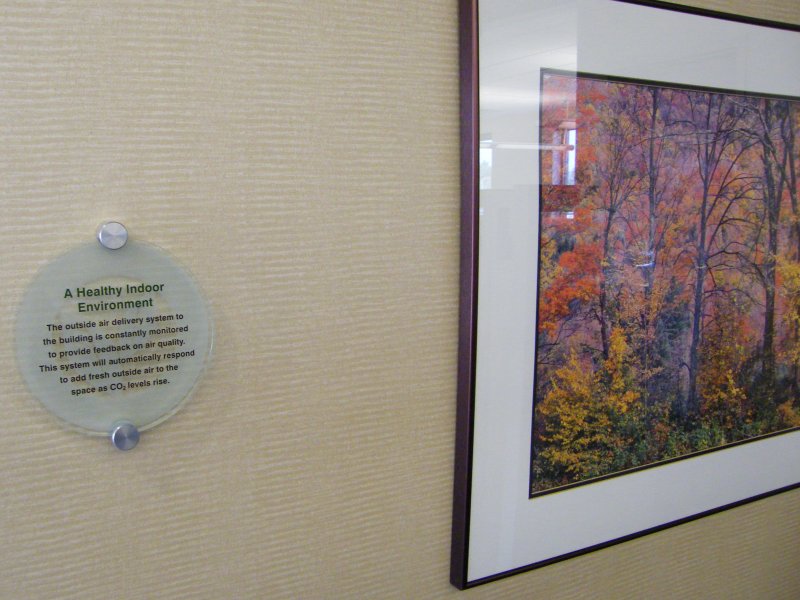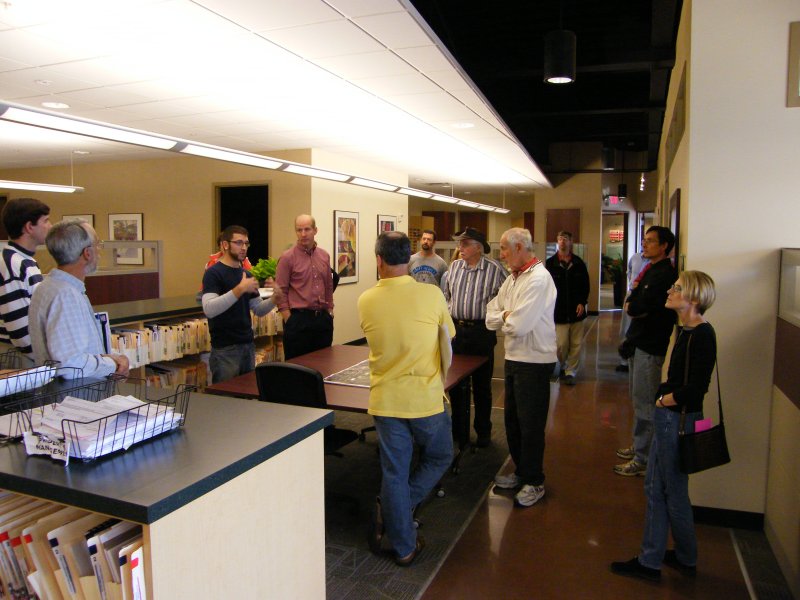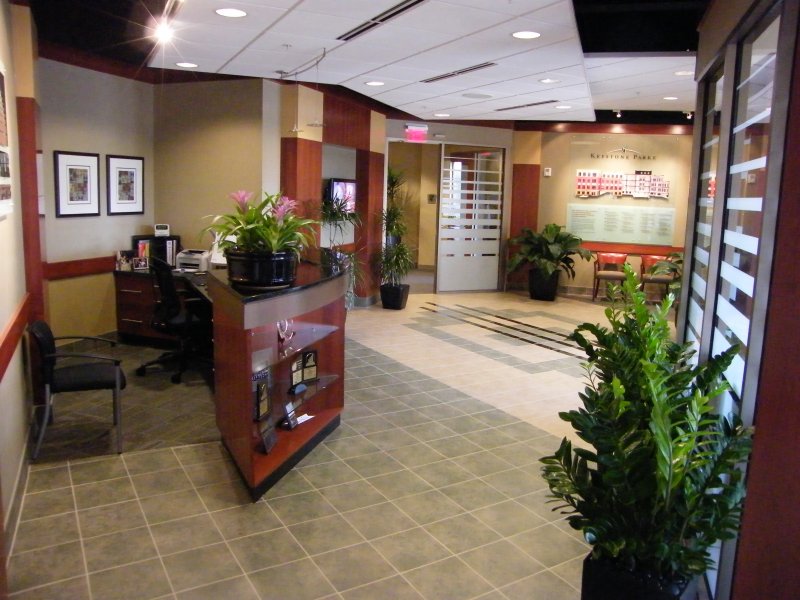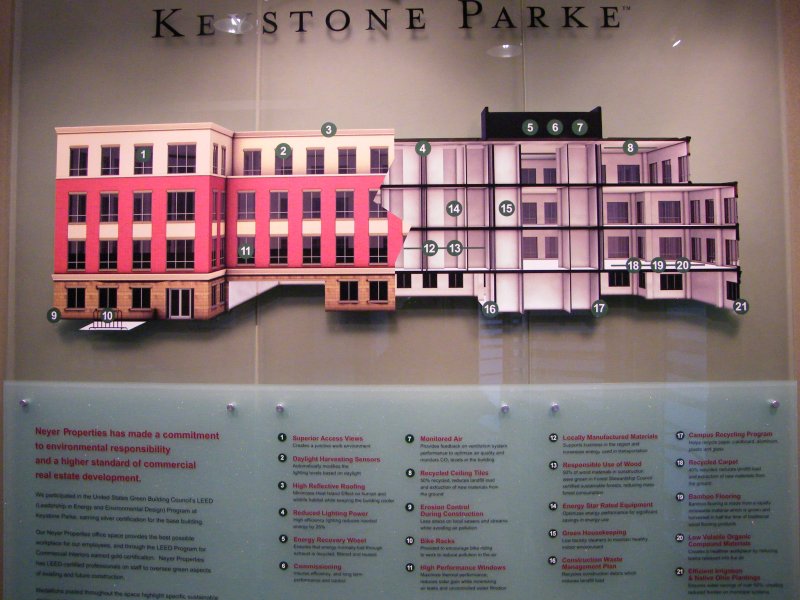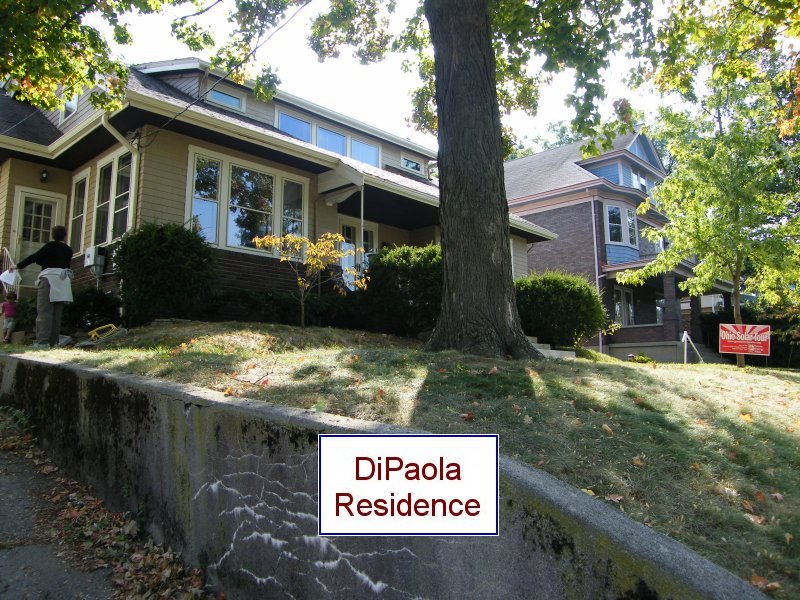 DiPaola Residence.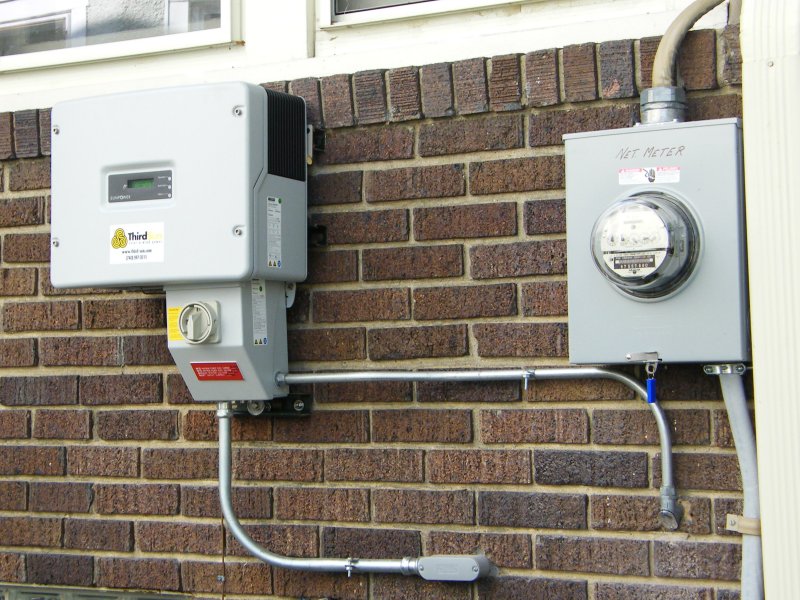 Meter boxes for 4.2kW photovoltaic array.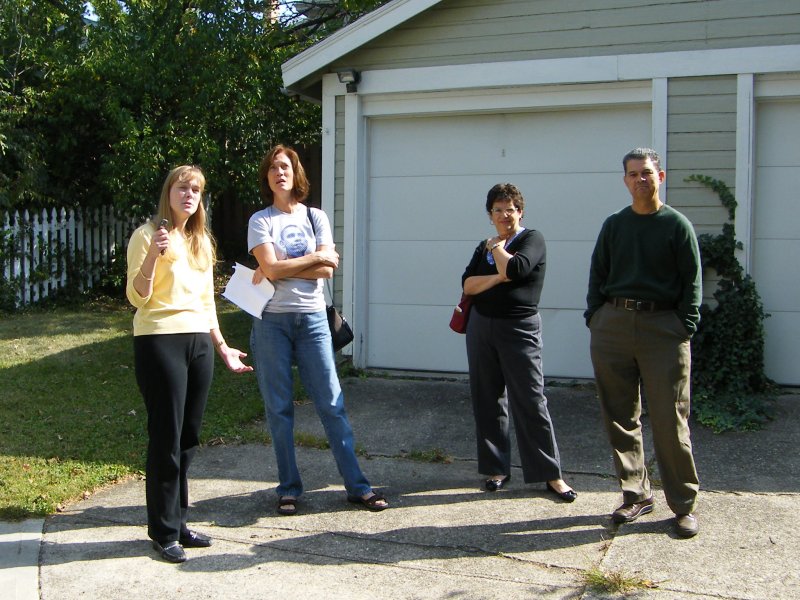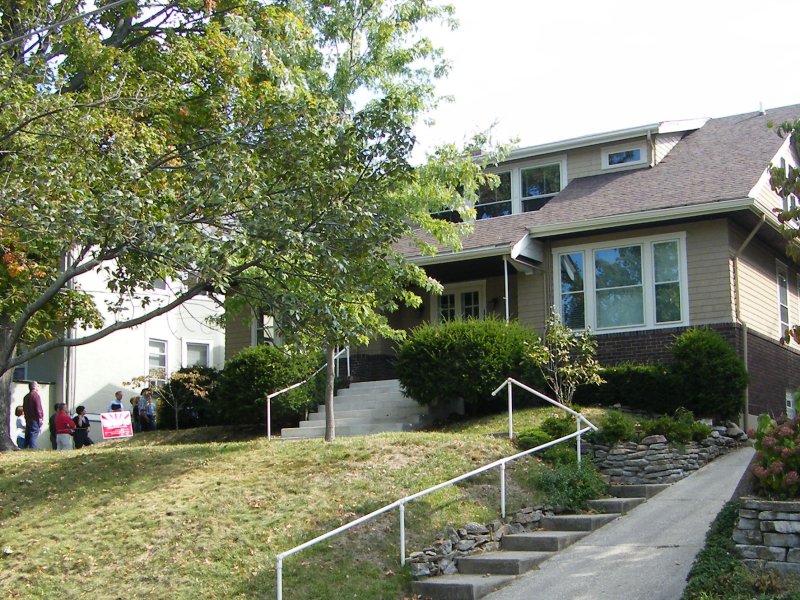 Nothing shows from the font.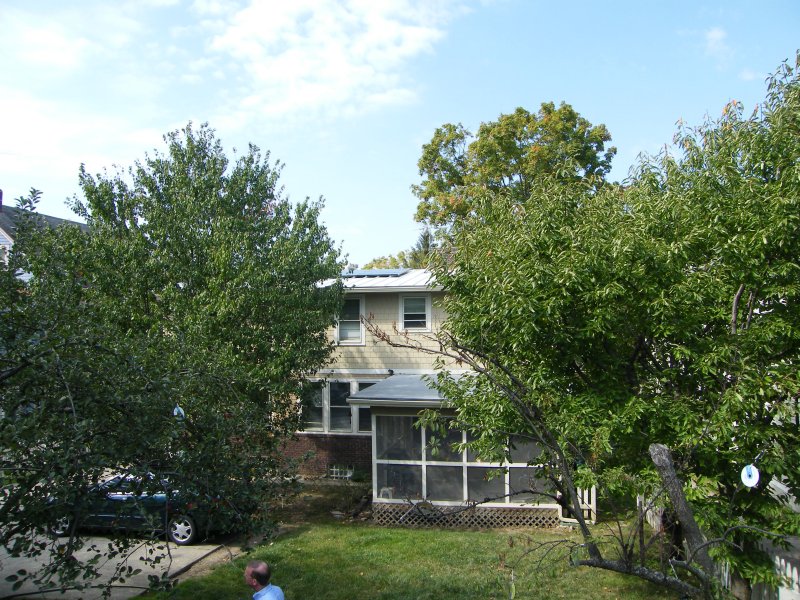 And even from the back, the panels are barely visible.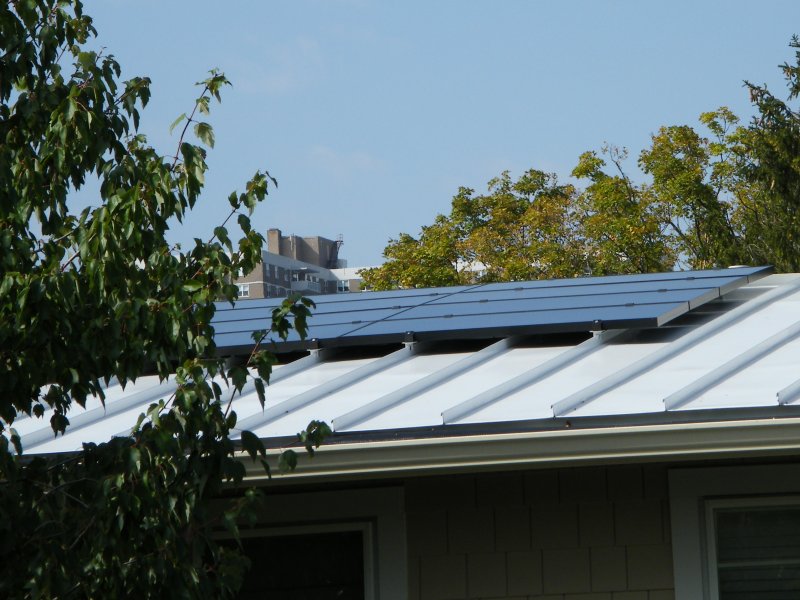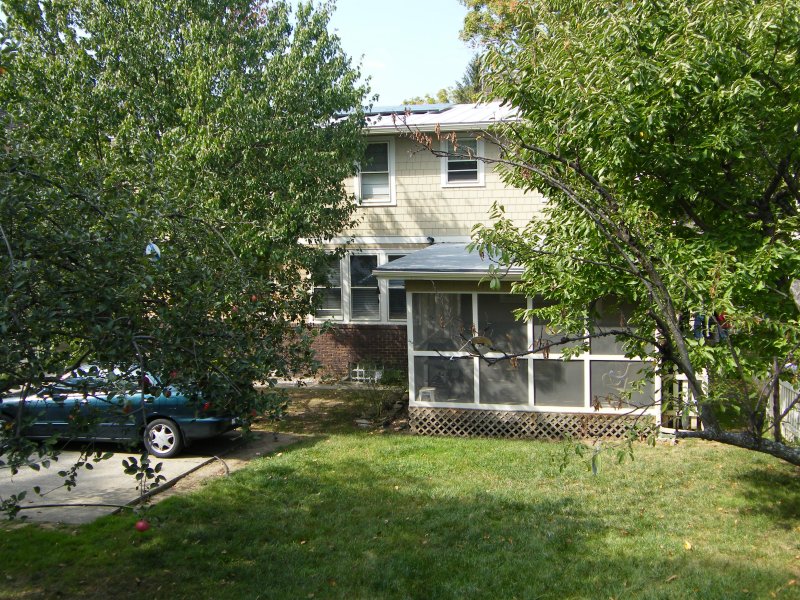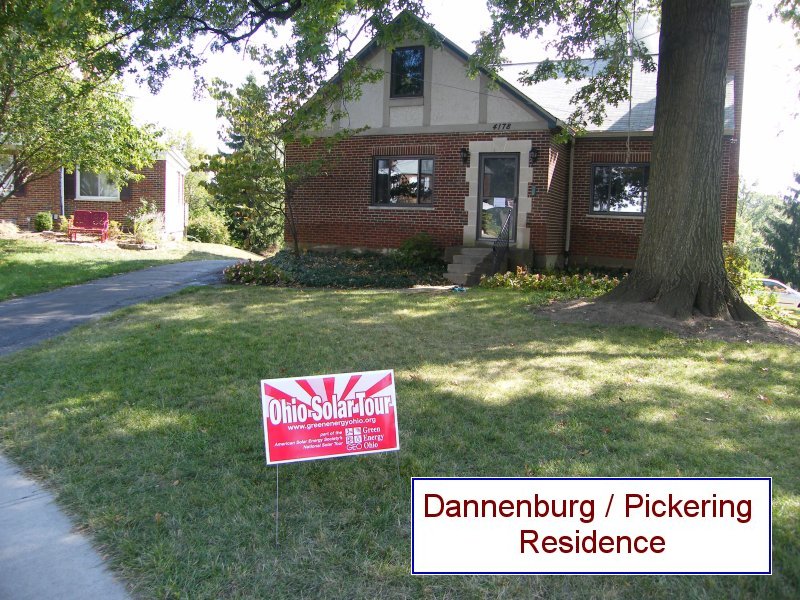 Dannenburg / Pickering Residence with solar hot water heating system.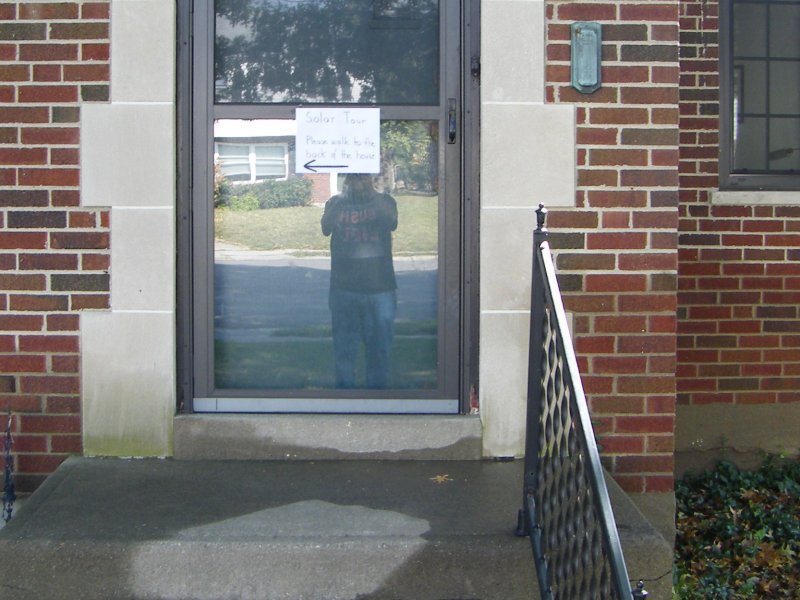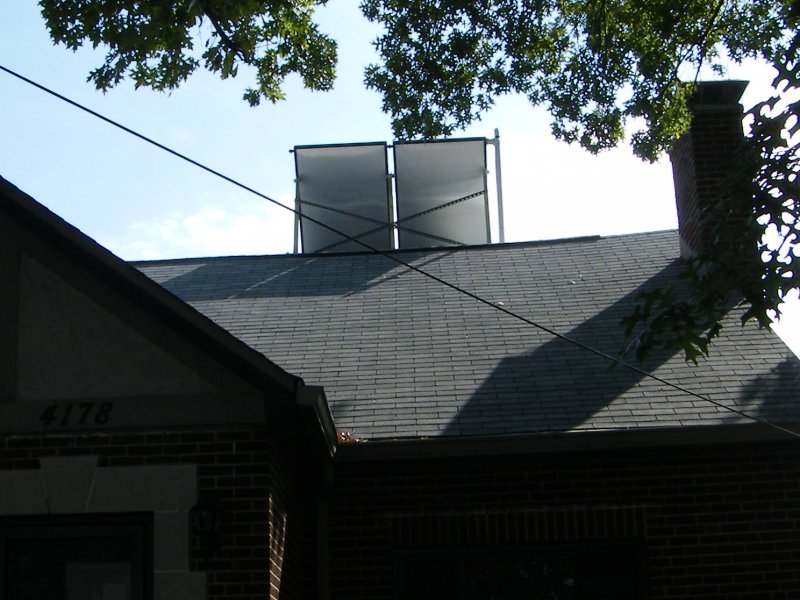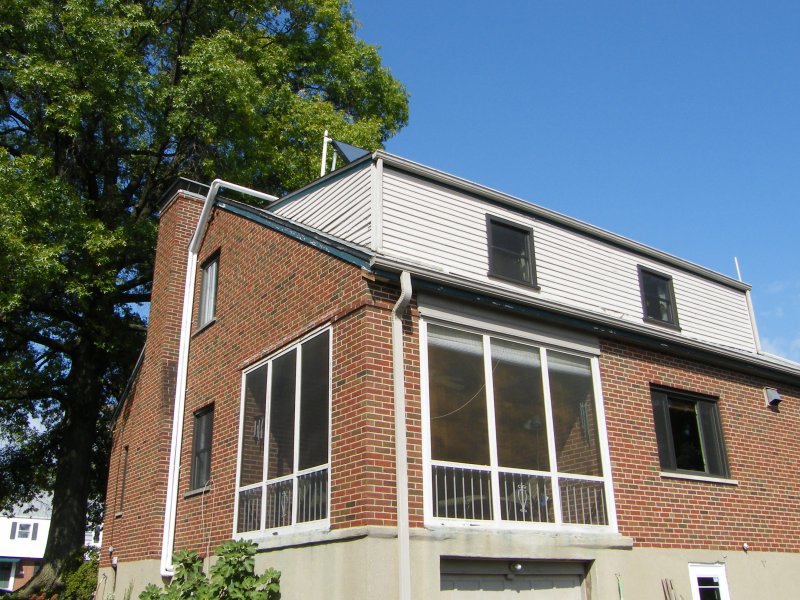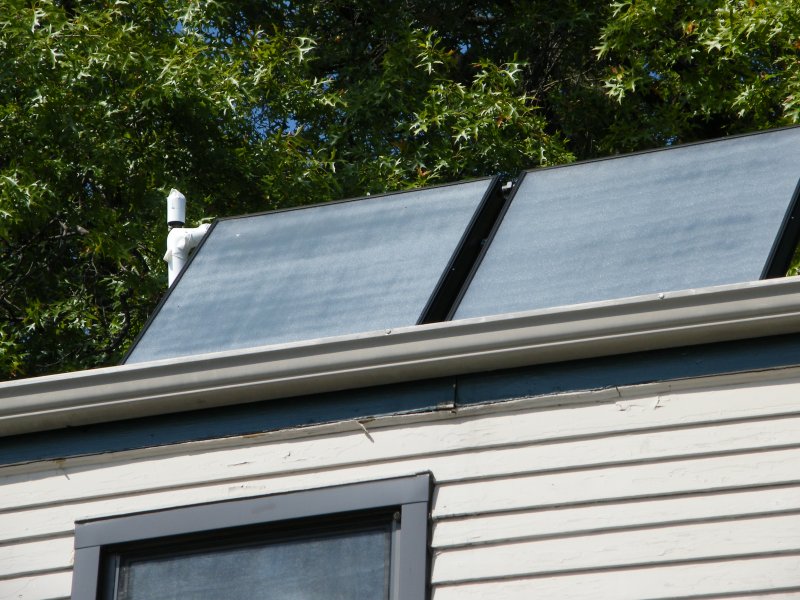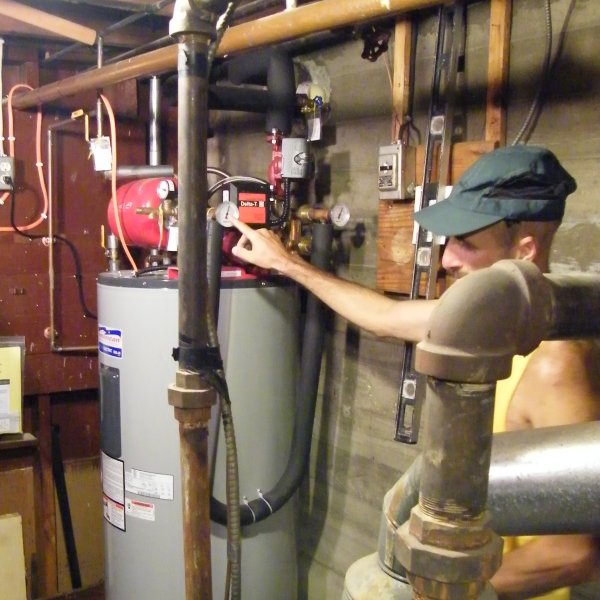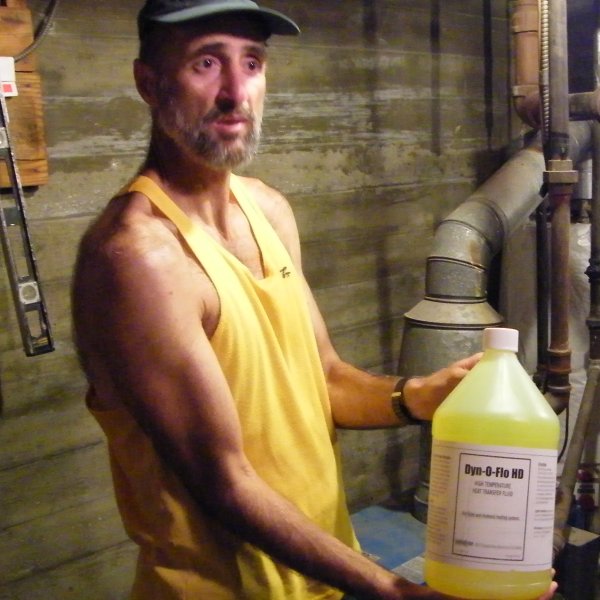 Glycol based fluid.