e-bike Pictures, September 17, 2010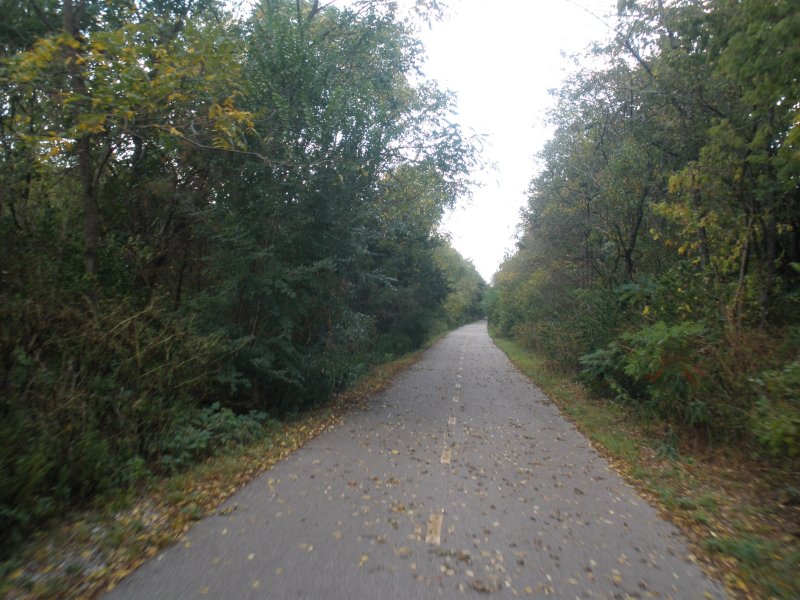 Flying down the bike trail on a workday afternoon.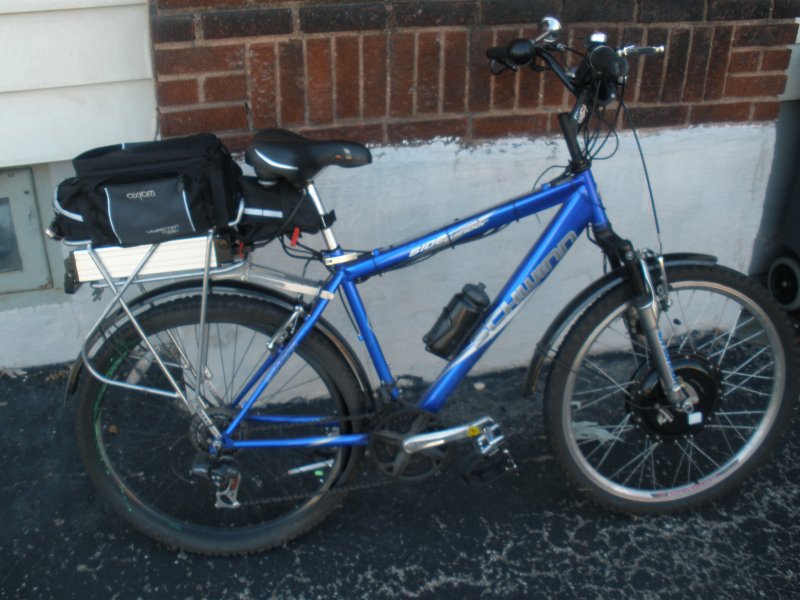 But in Silverton, a sudden, noisy flat tire.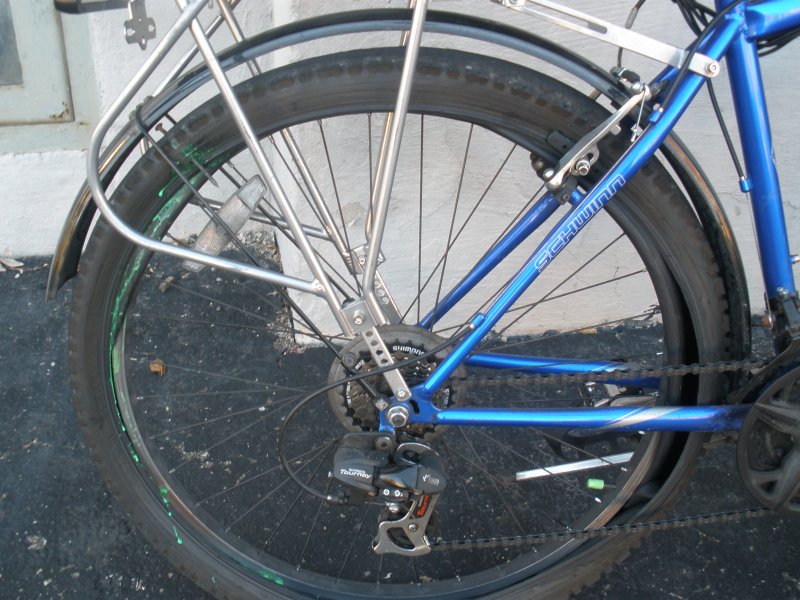 Looks bad.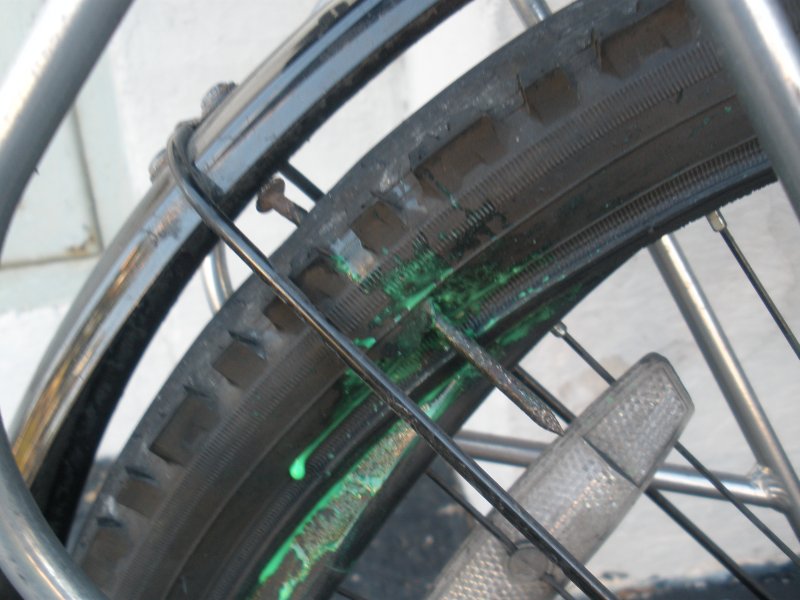 Very bad.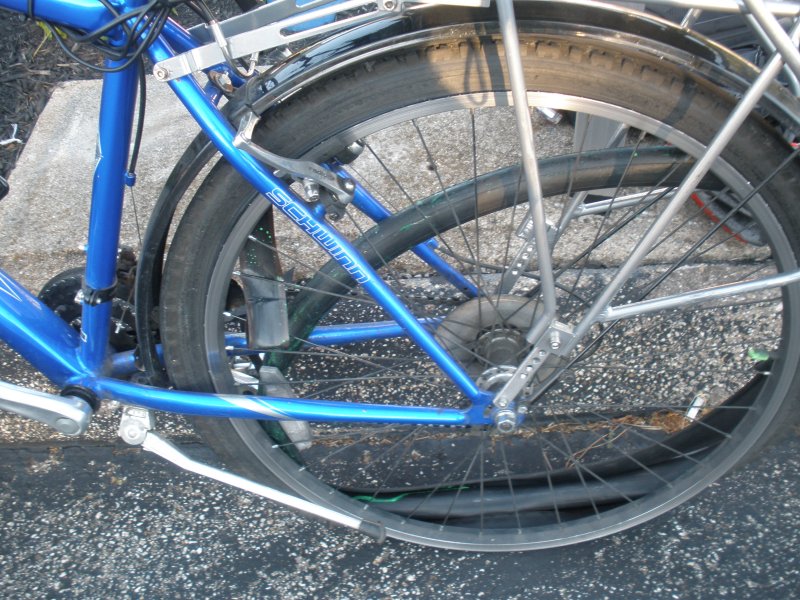 (I ended up buying a new tire and tube.)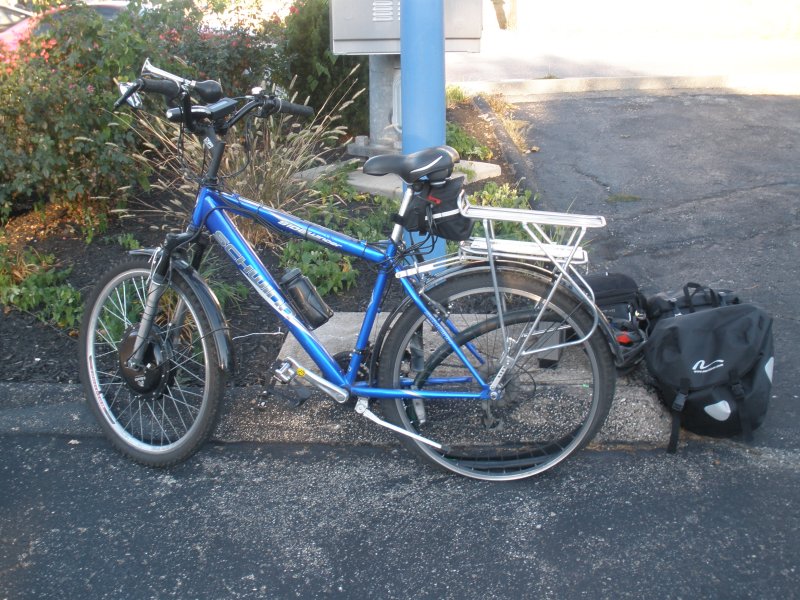 Luckily, Leah came and picked me up, so I didn't have to walk the bike home.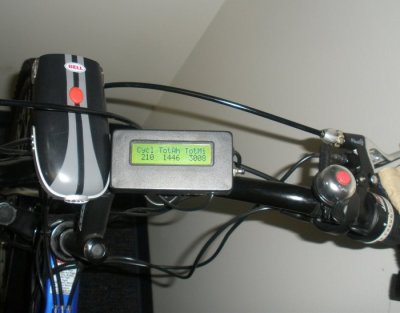 More noteworthy news.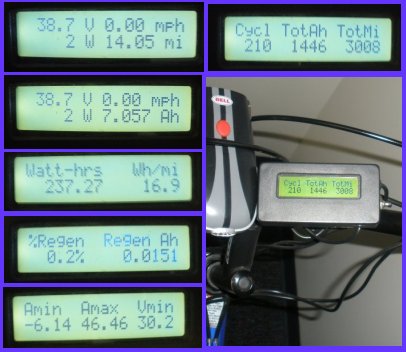 I've commuted on this bike more than 3000 miles in the past year.