Planned Parenthood, Hamilton, OH , February 27, 2011
http://www.plannedparenthood.org/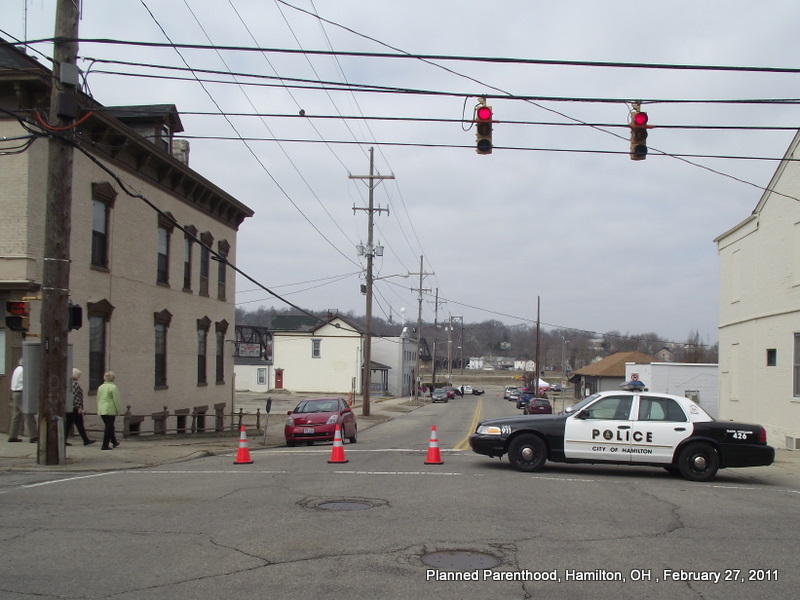 We arrived early for the rally, but the police already had the block secured.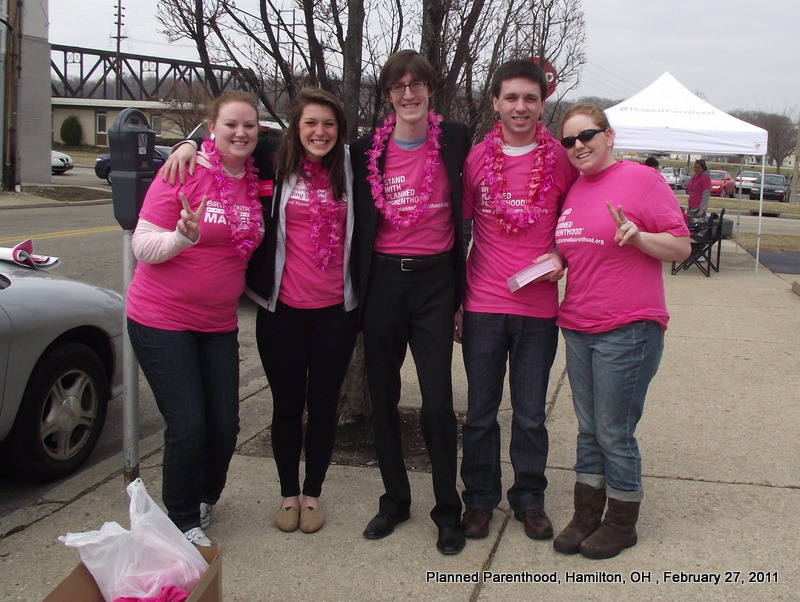 Volunteers.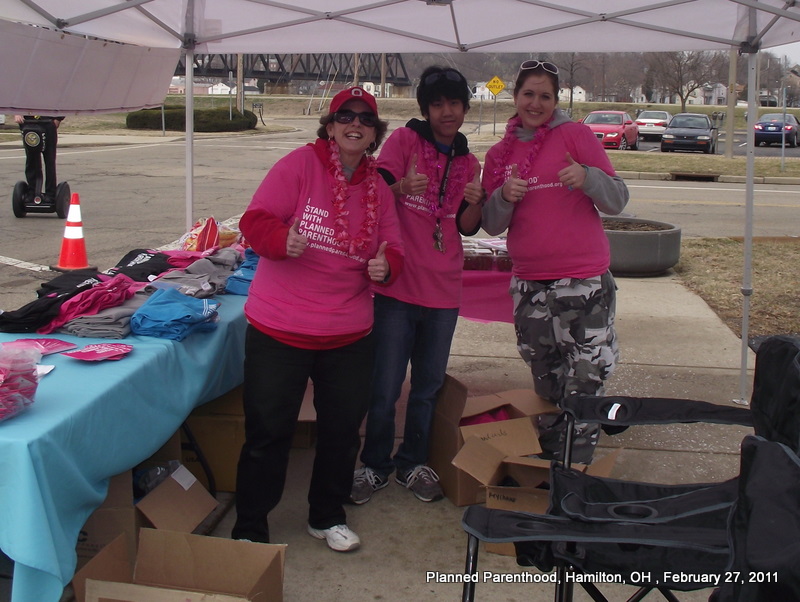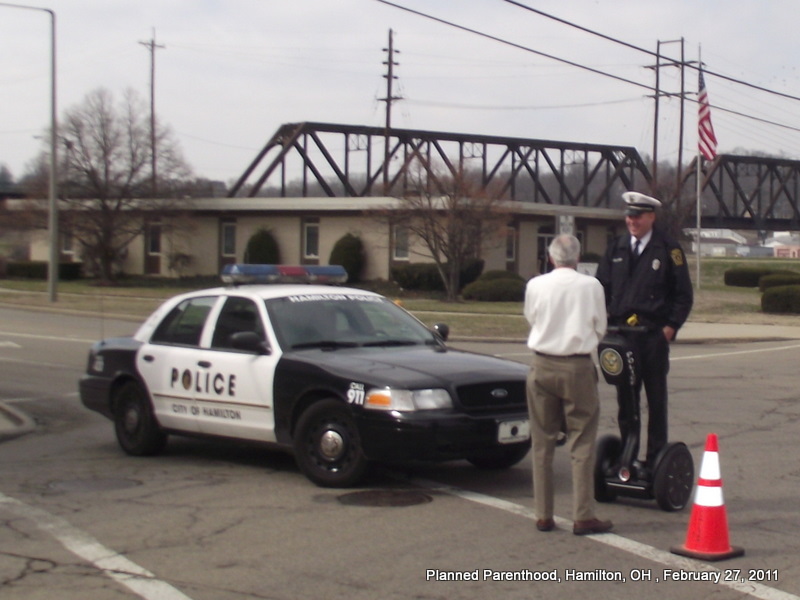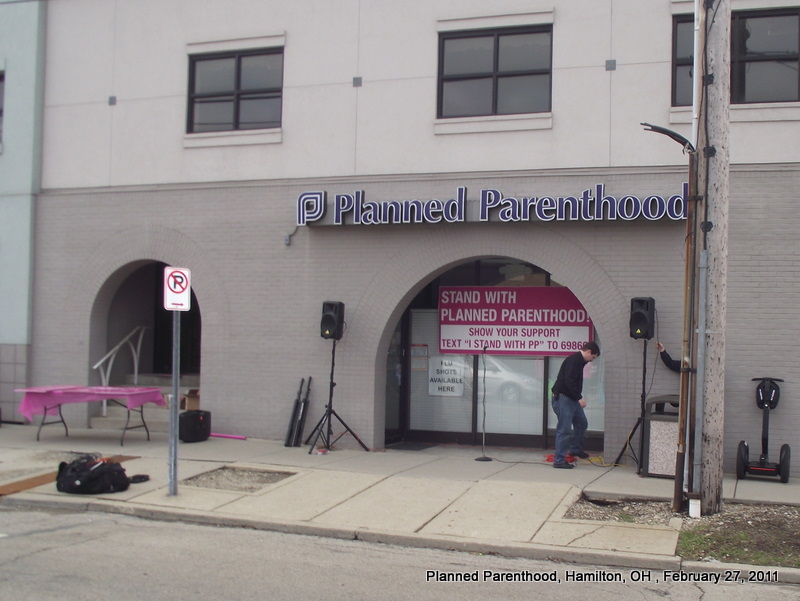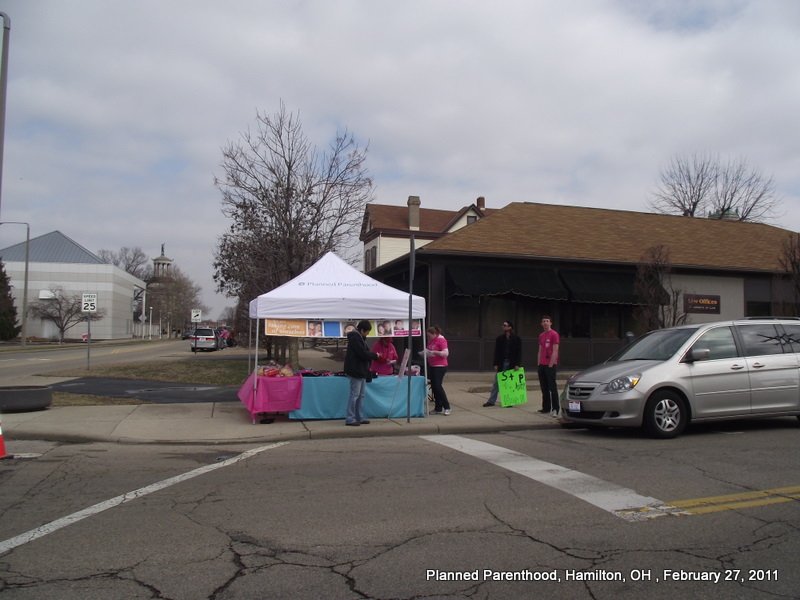 Thing were quiet, so we went for a walk.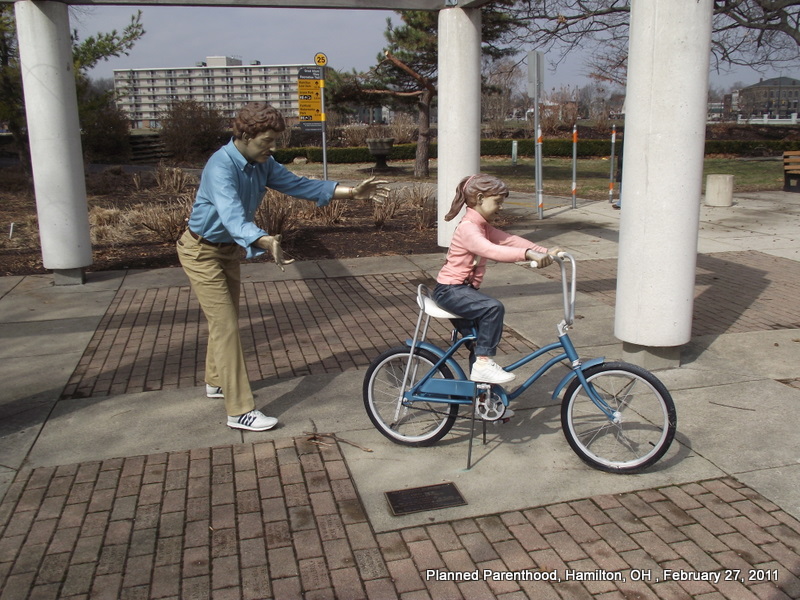 Interesting statuary.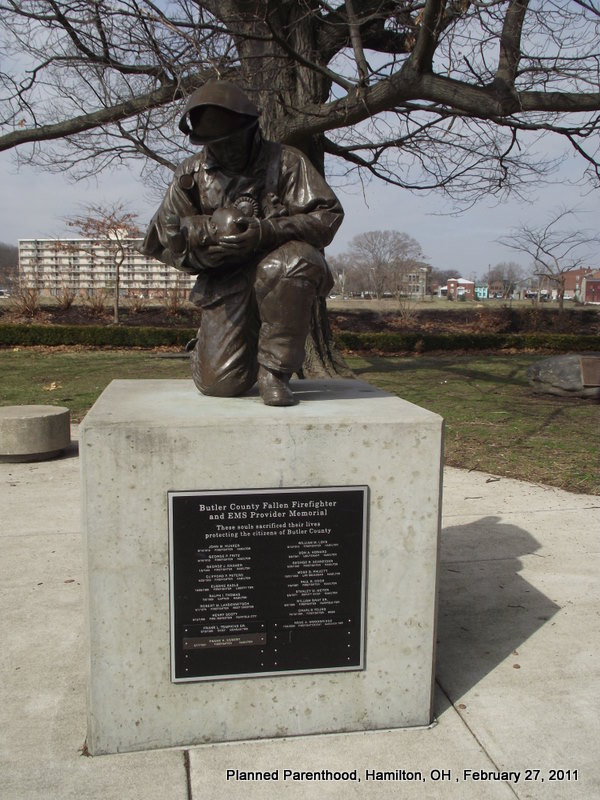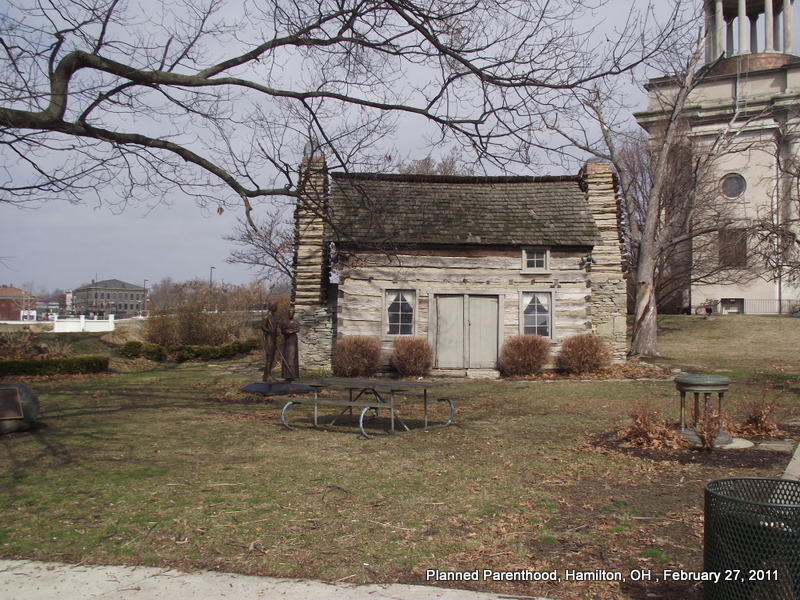 Historical Log House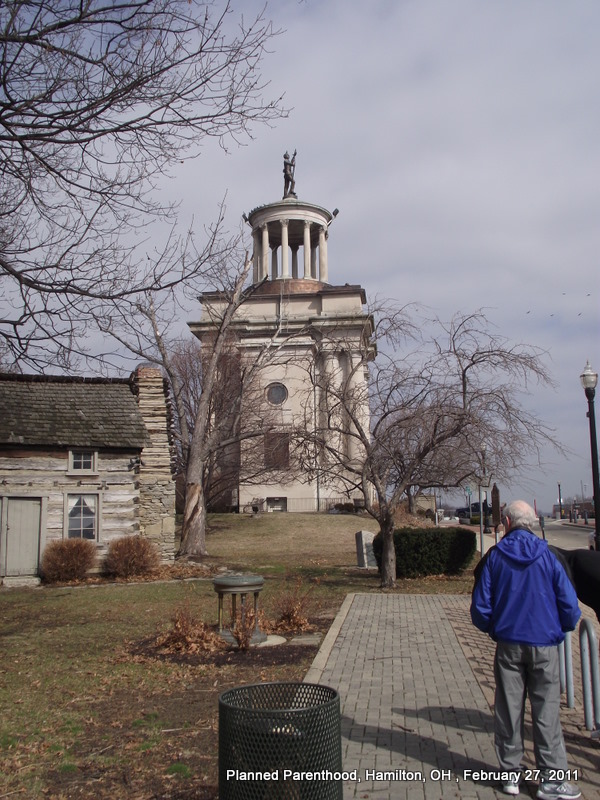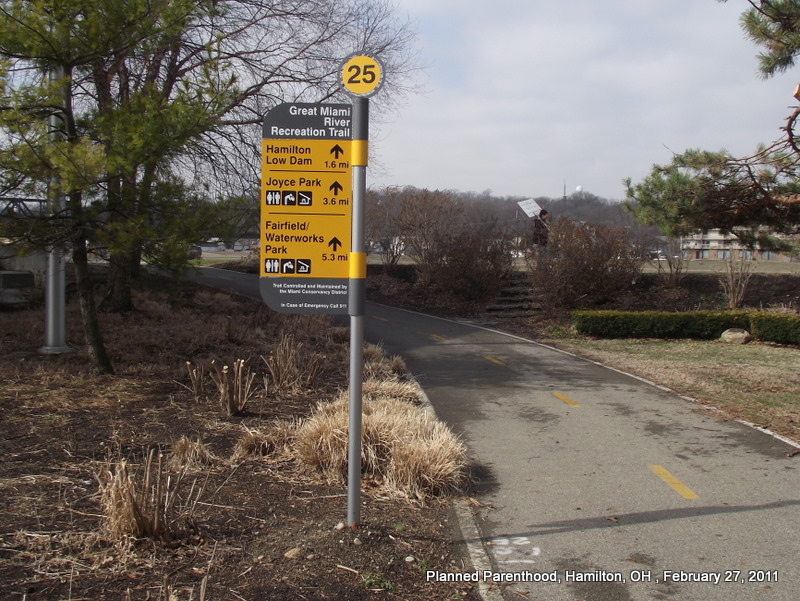 A bike trail! (Who knew?)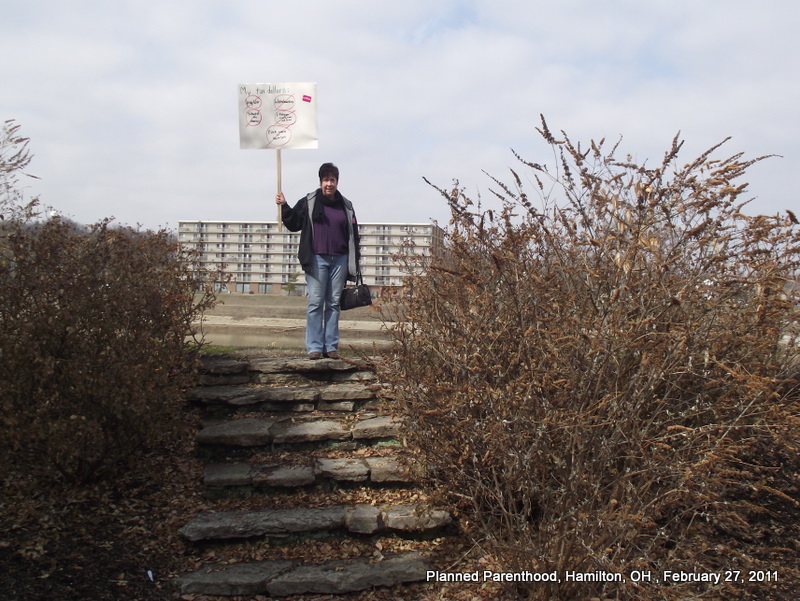 Leah by the bike trail and the river.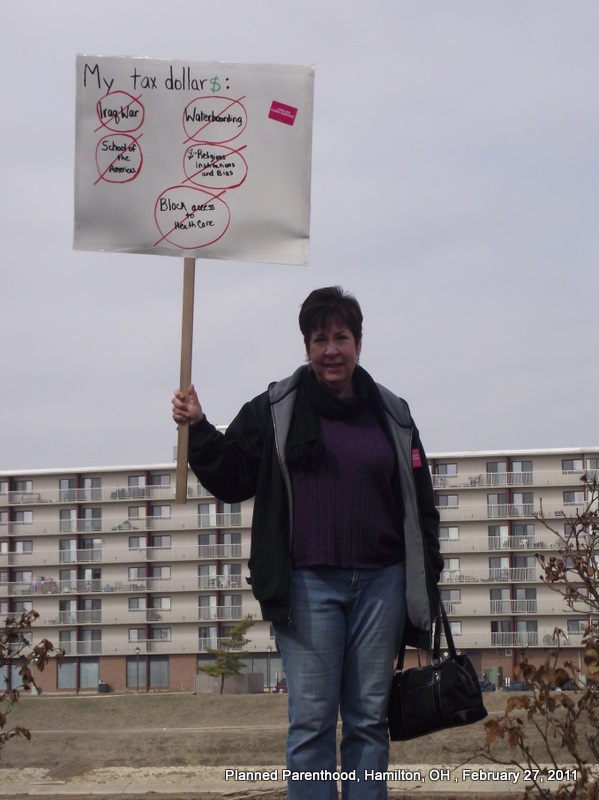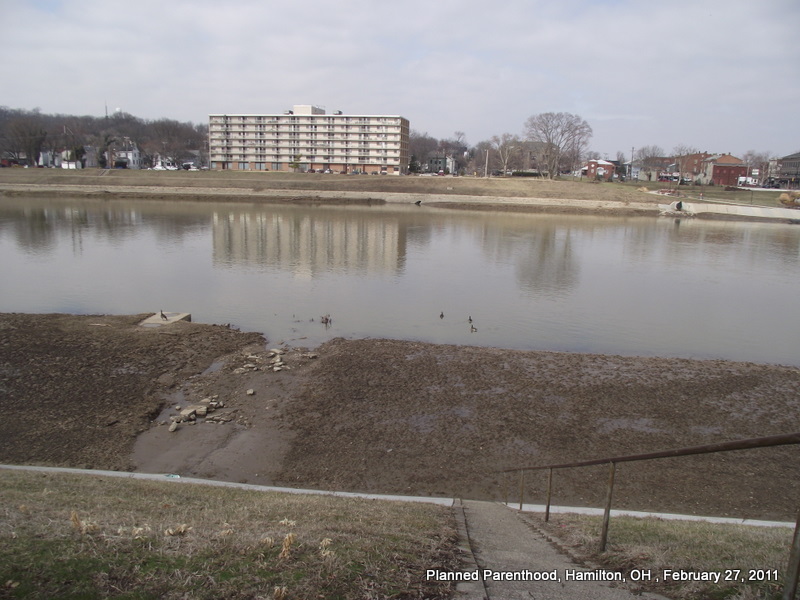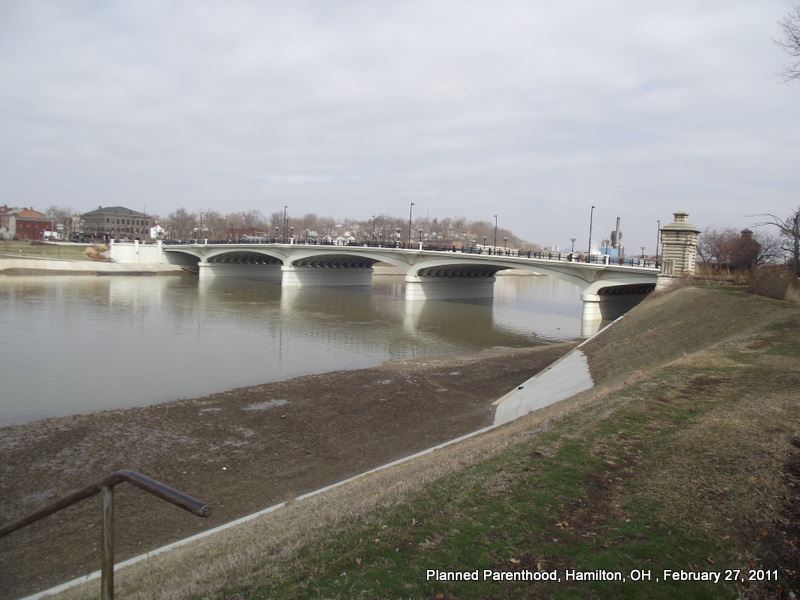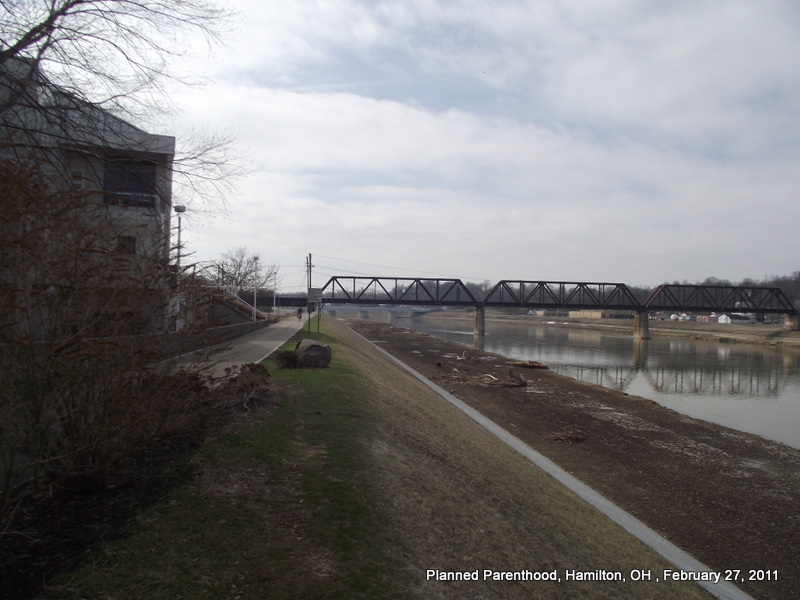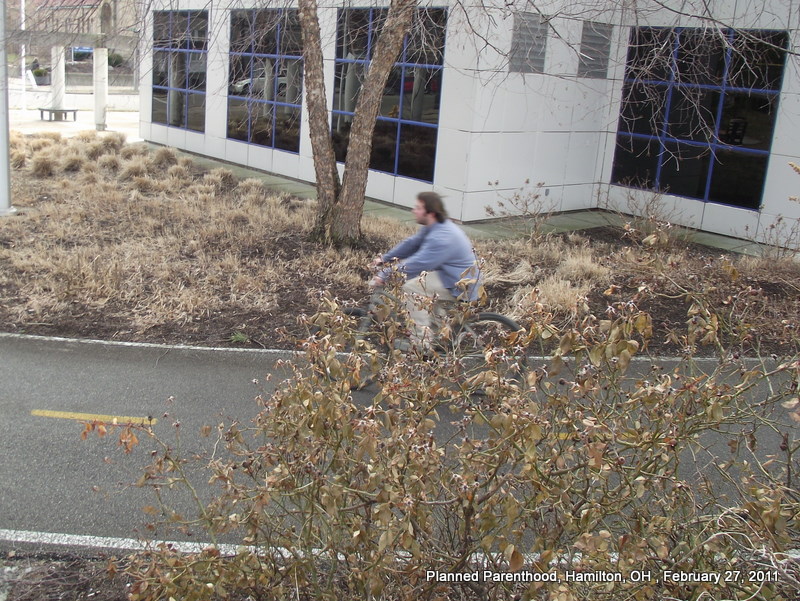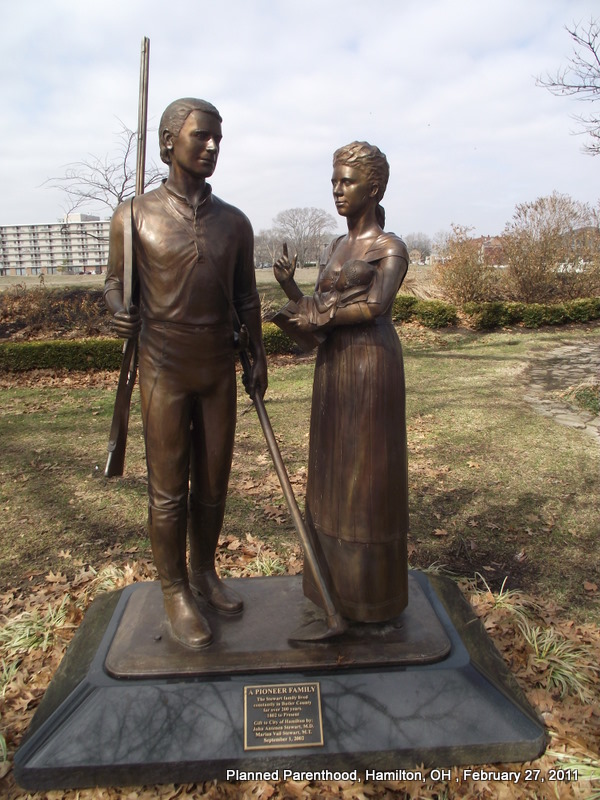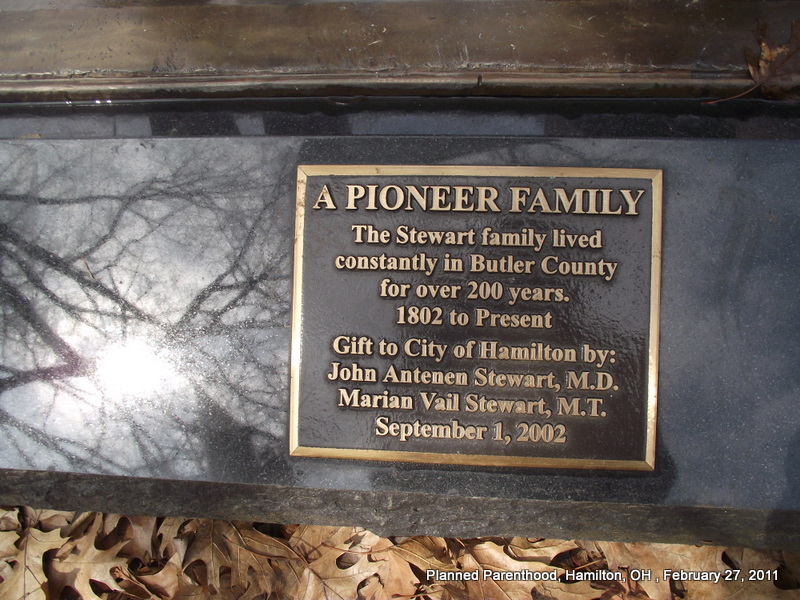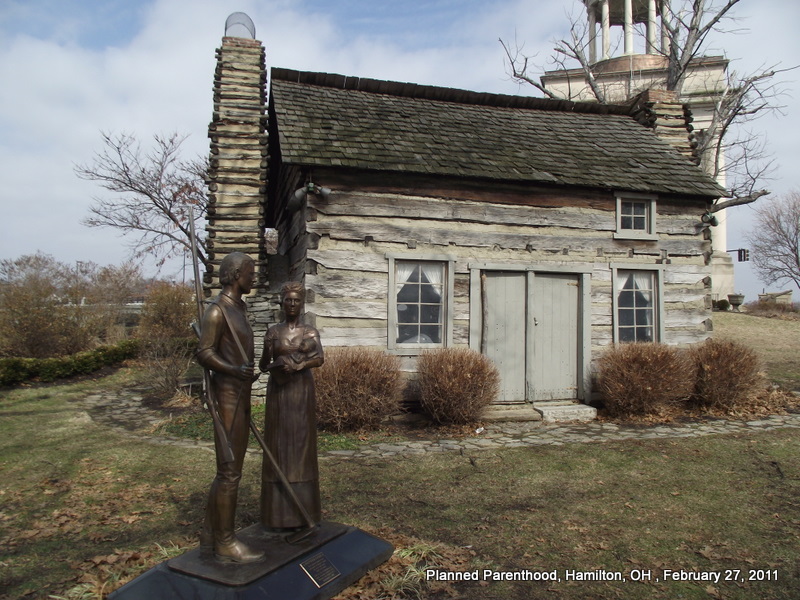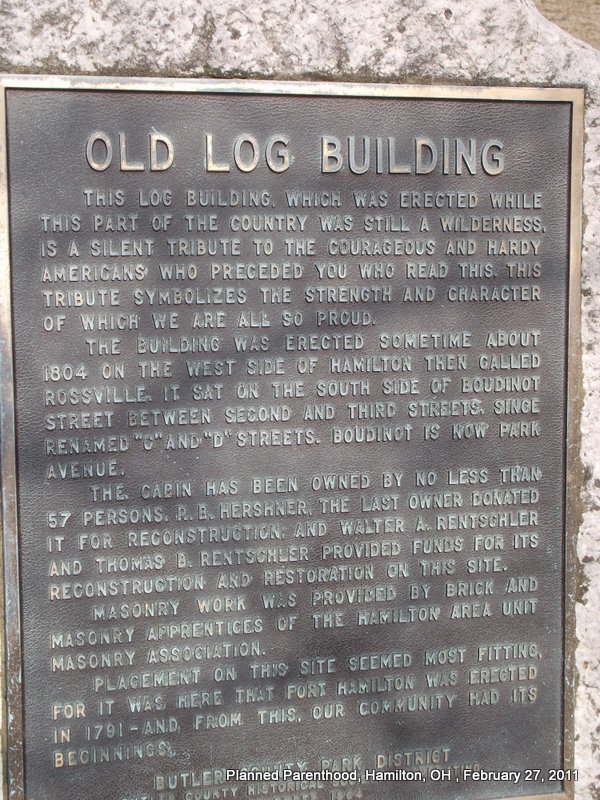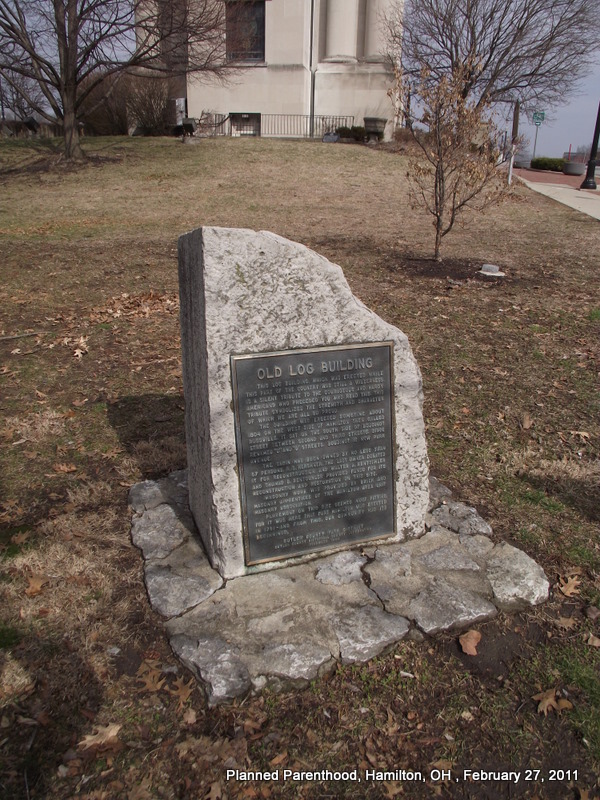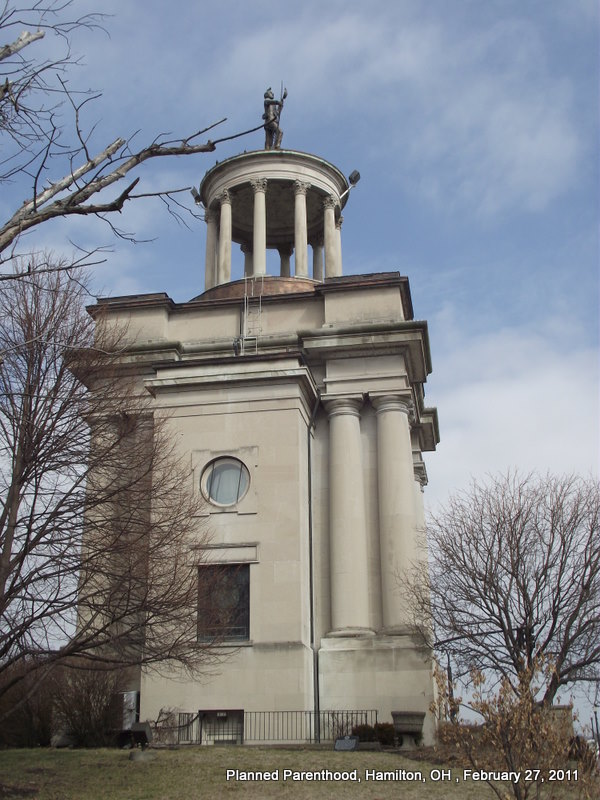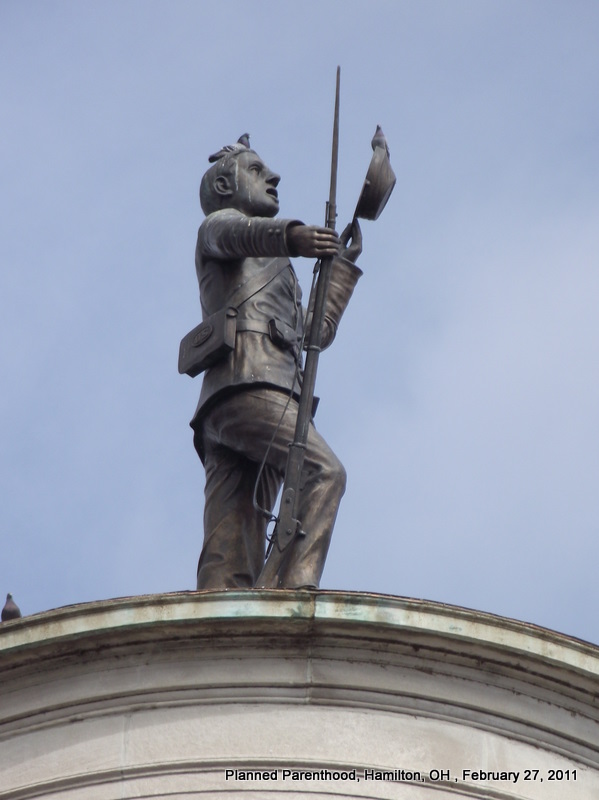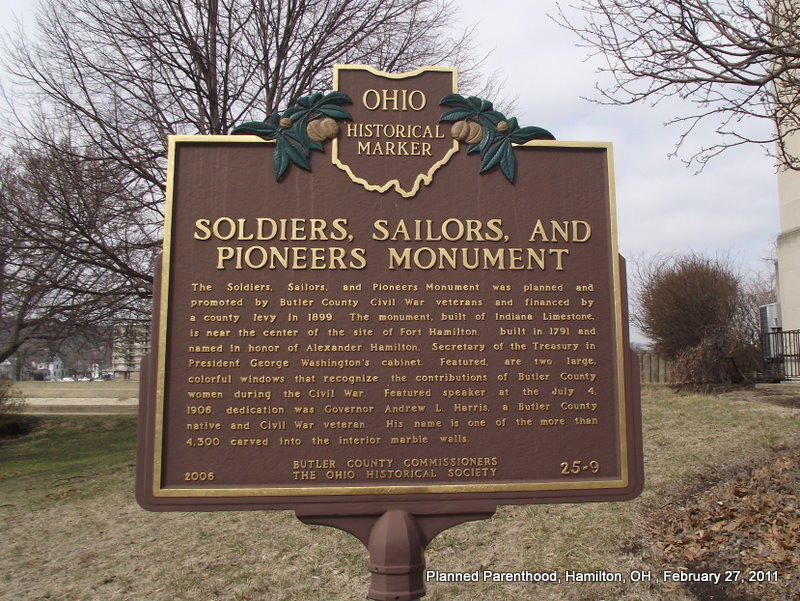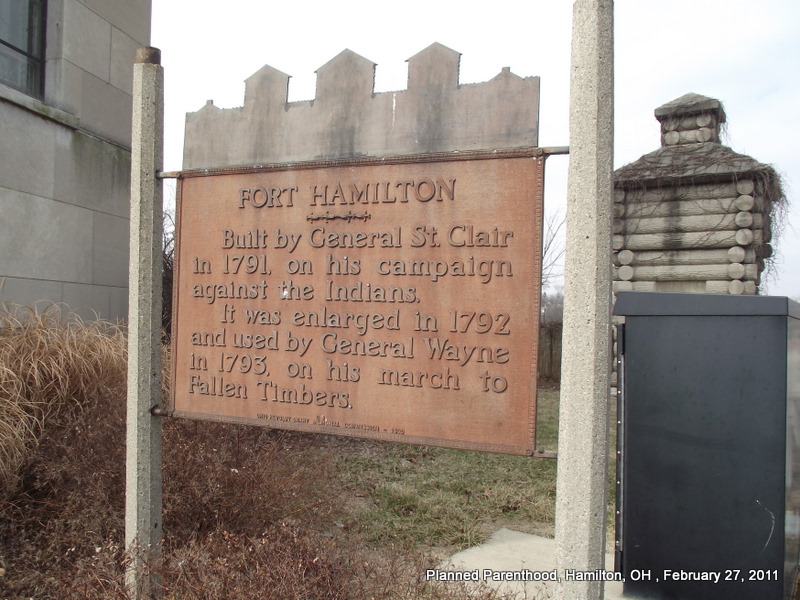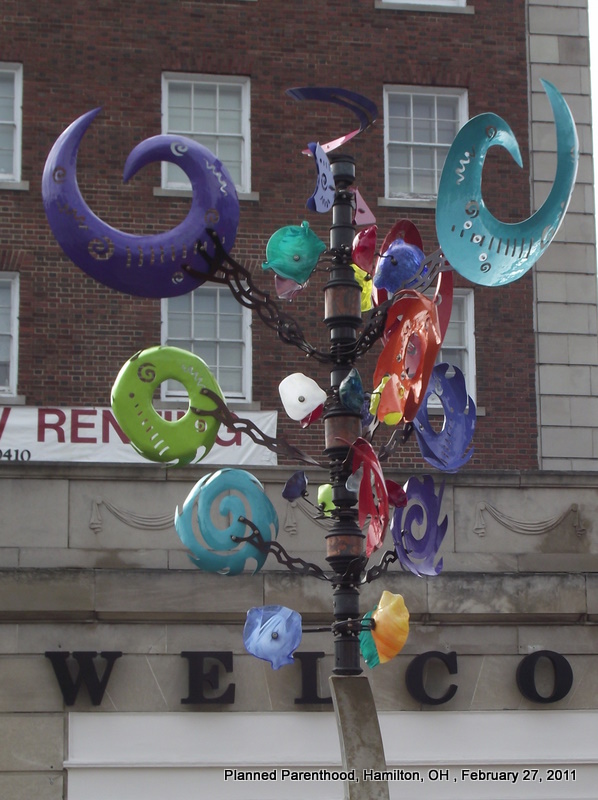 Fancy modern wind sculpture.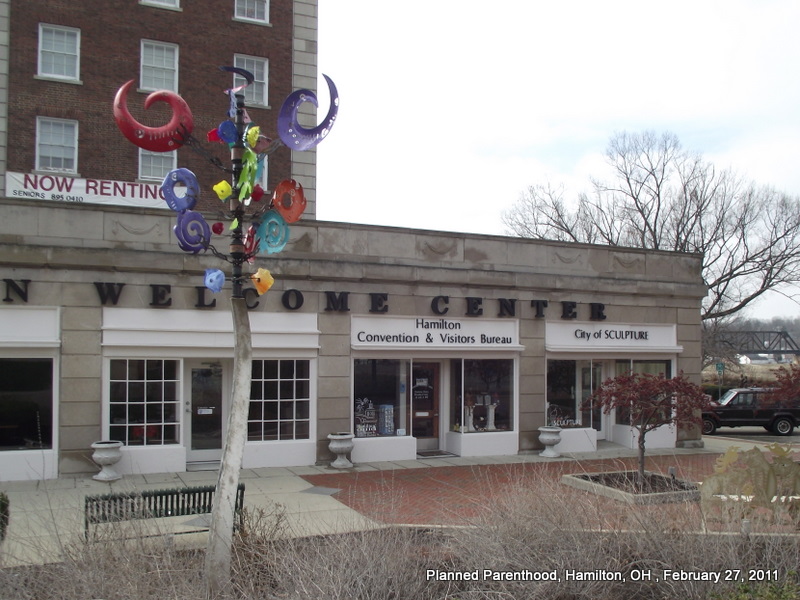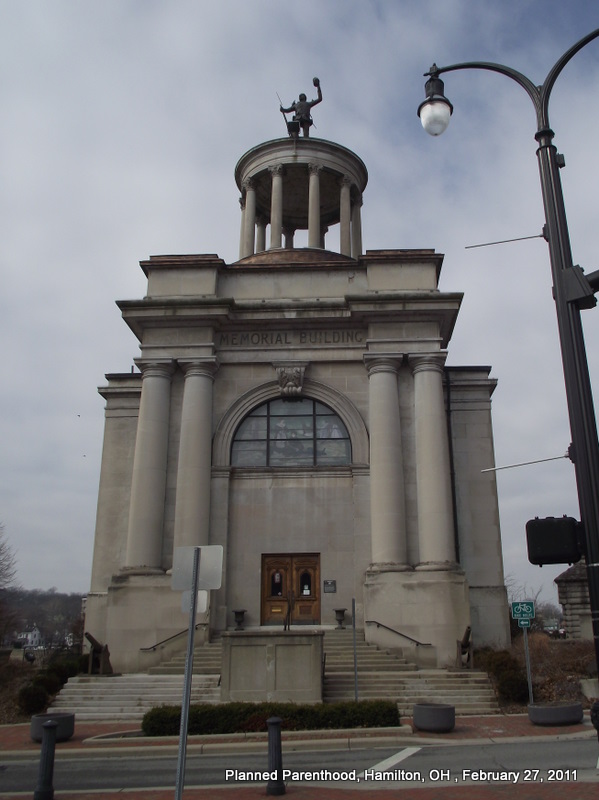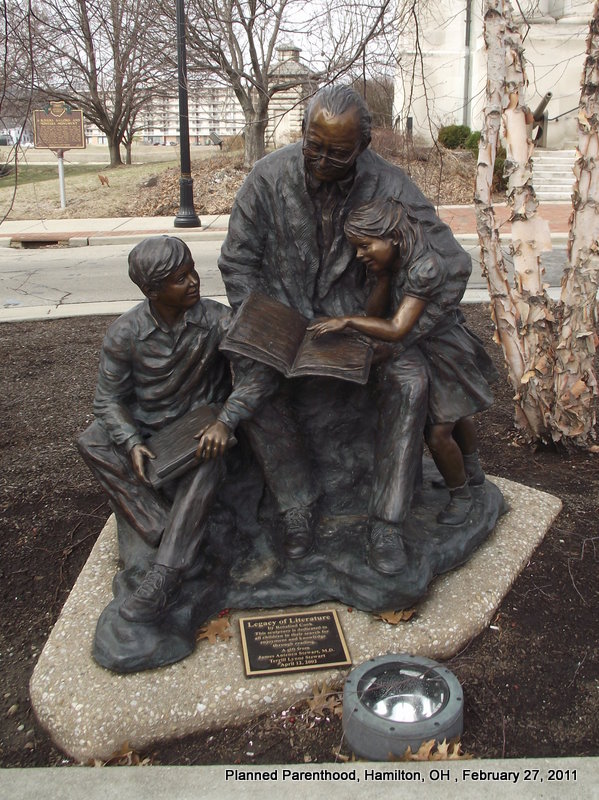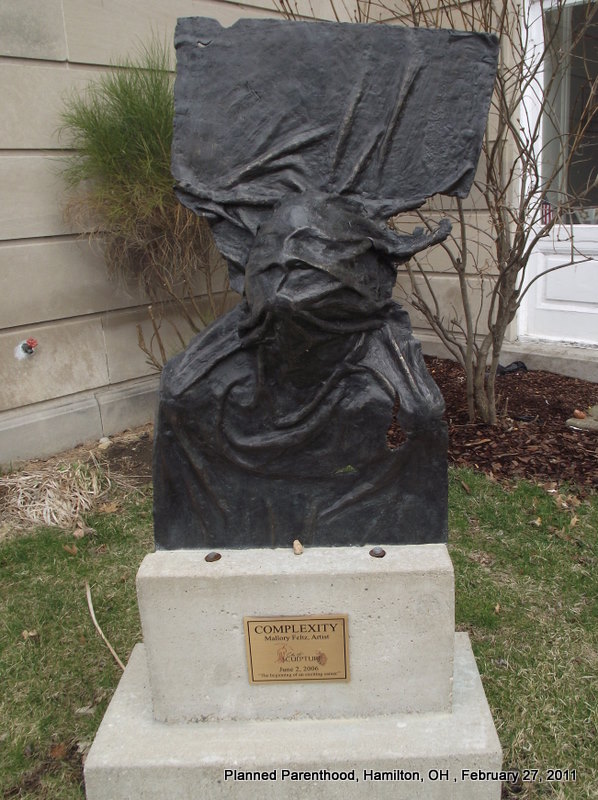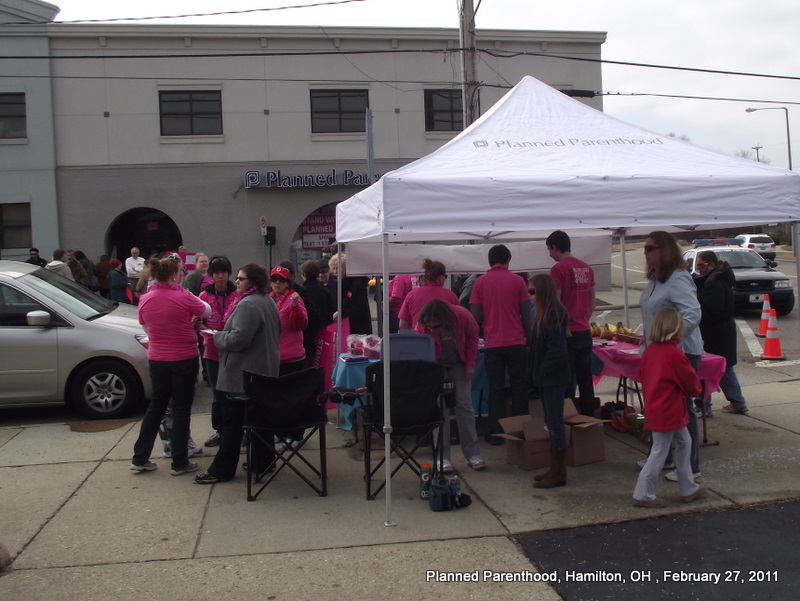 Back at the rally, people are arriving.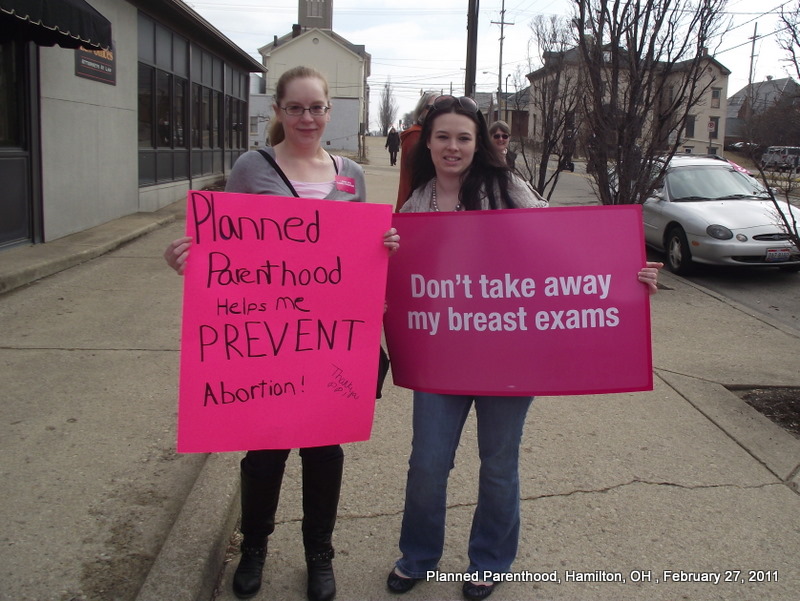 And many have hande made signs.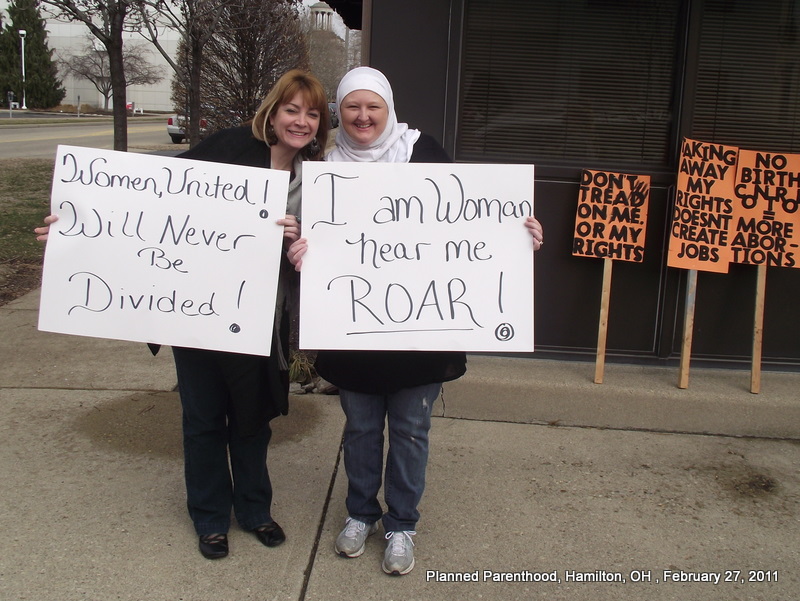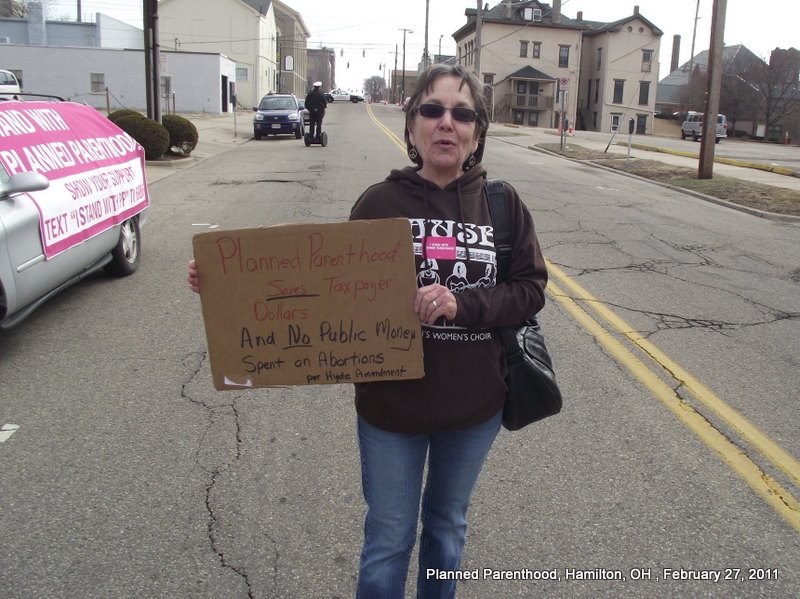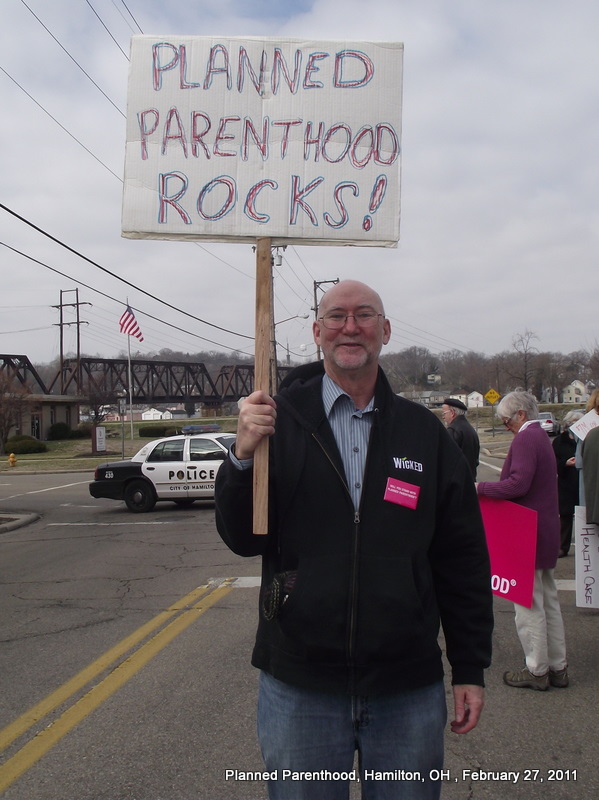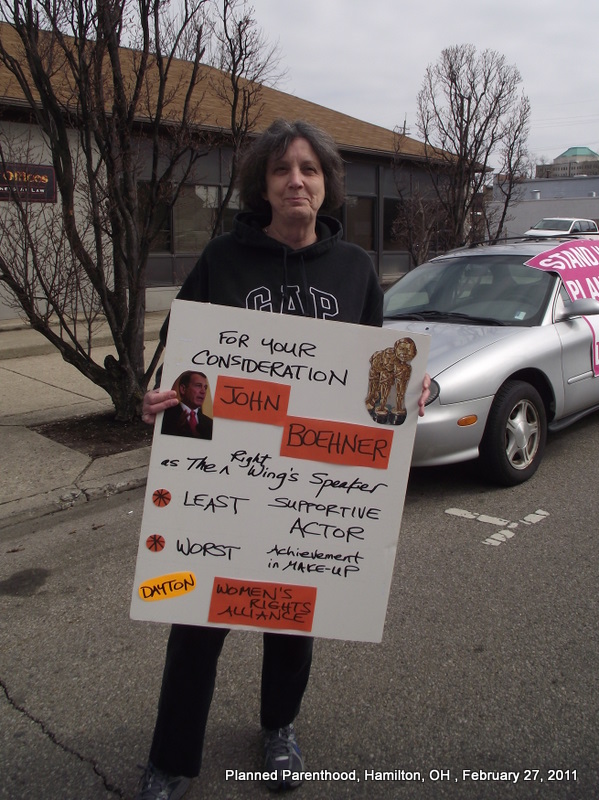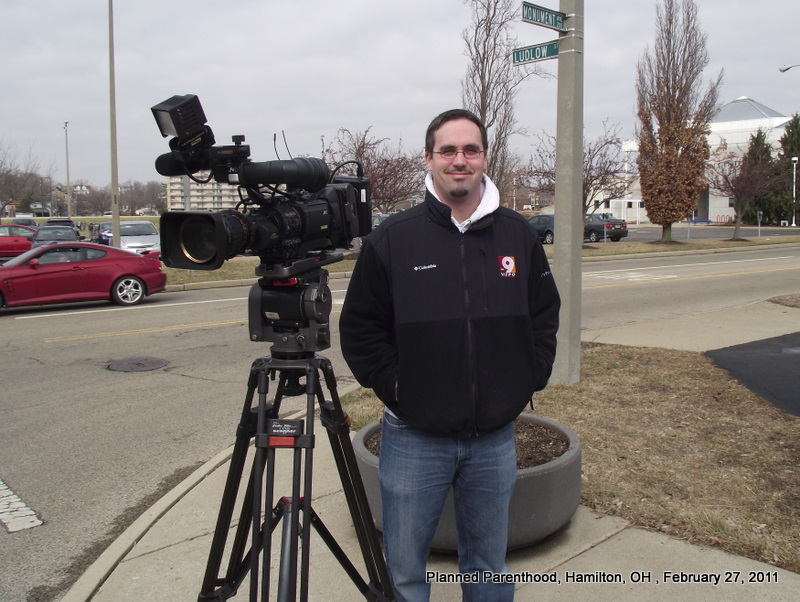 The local TV news is represented.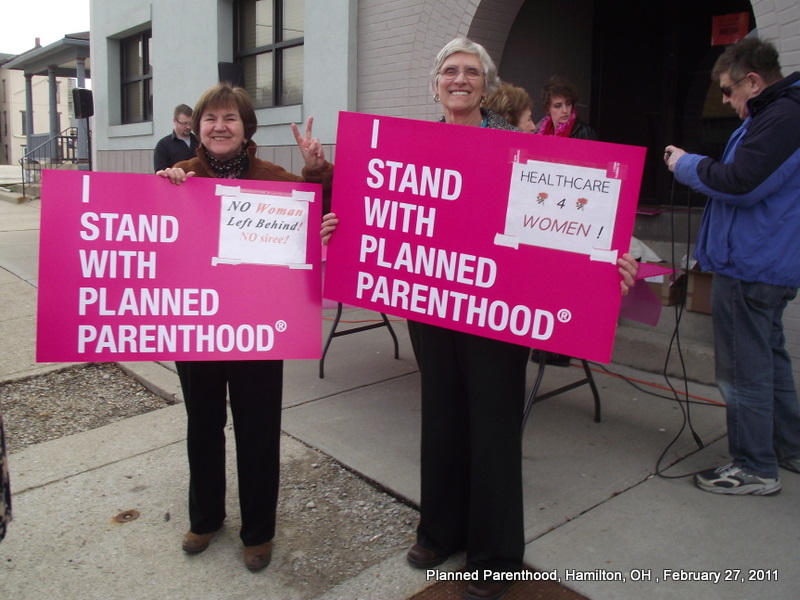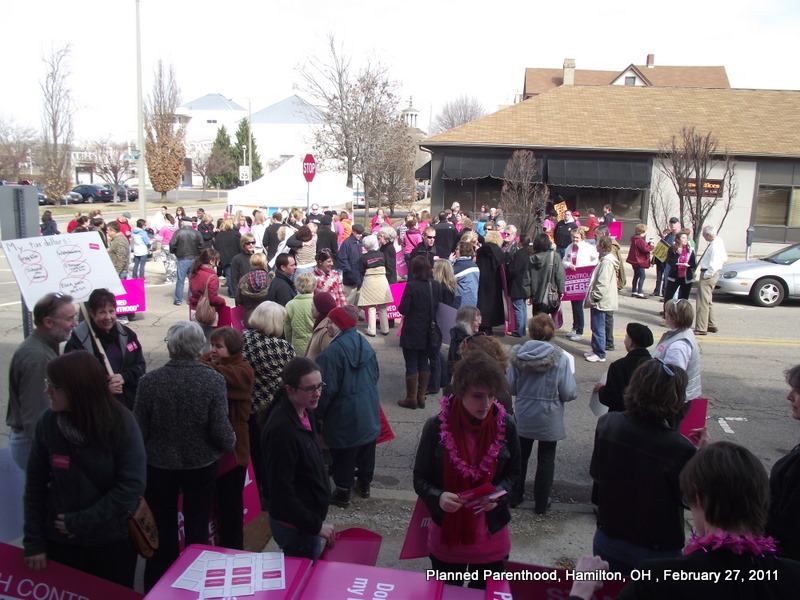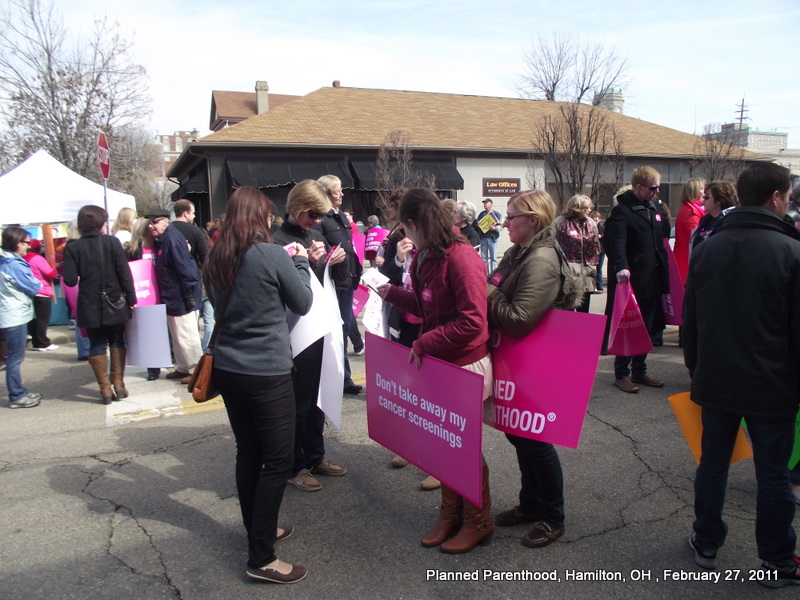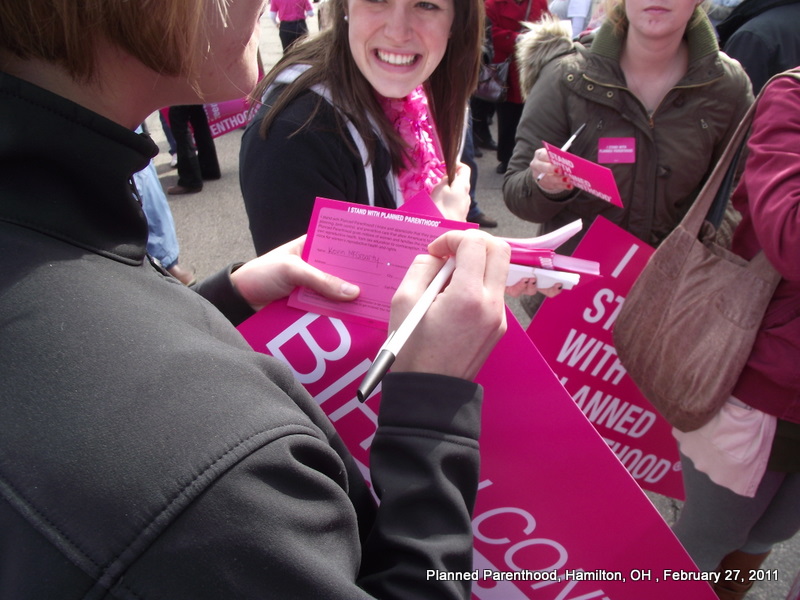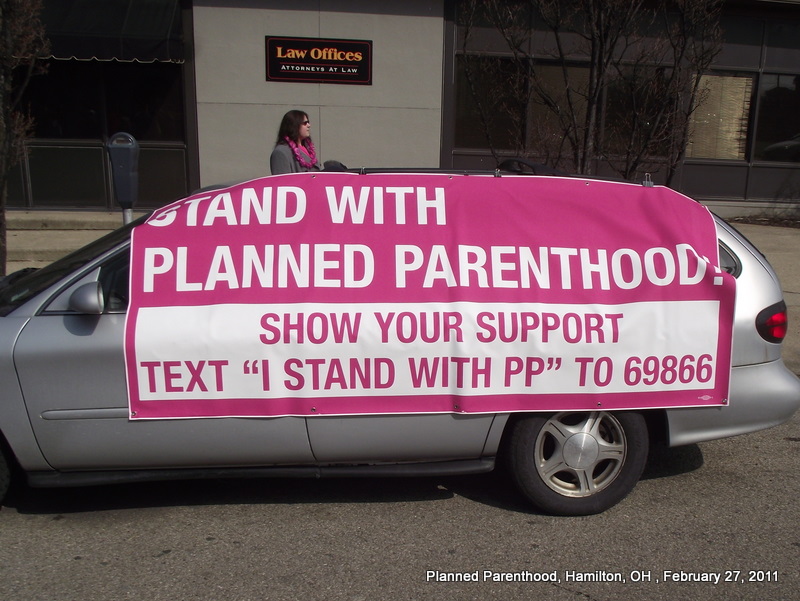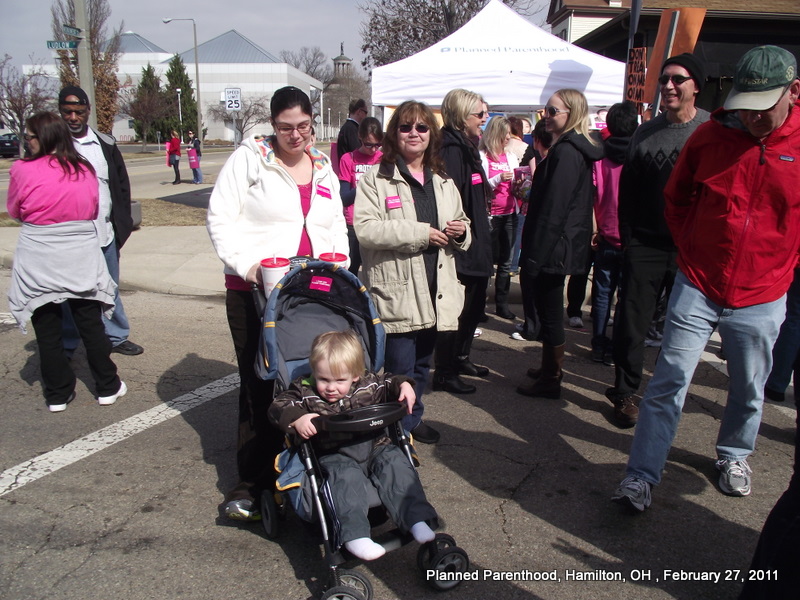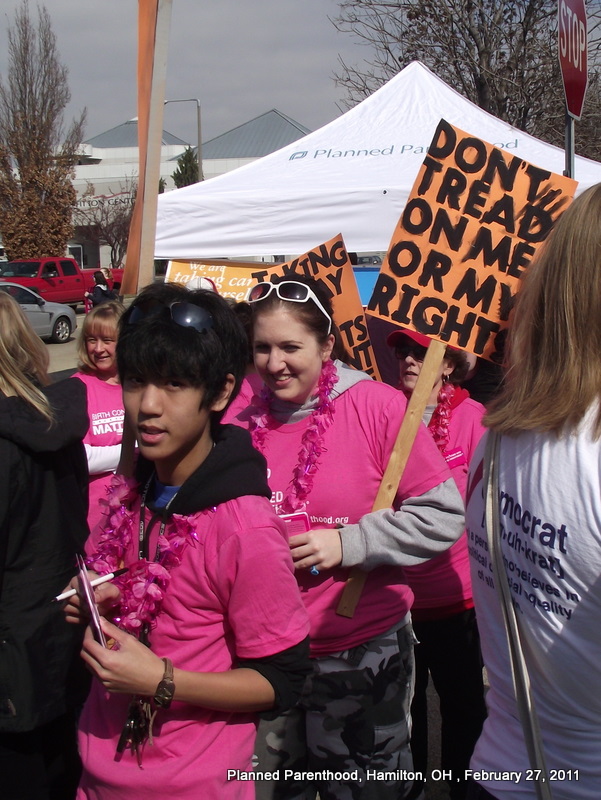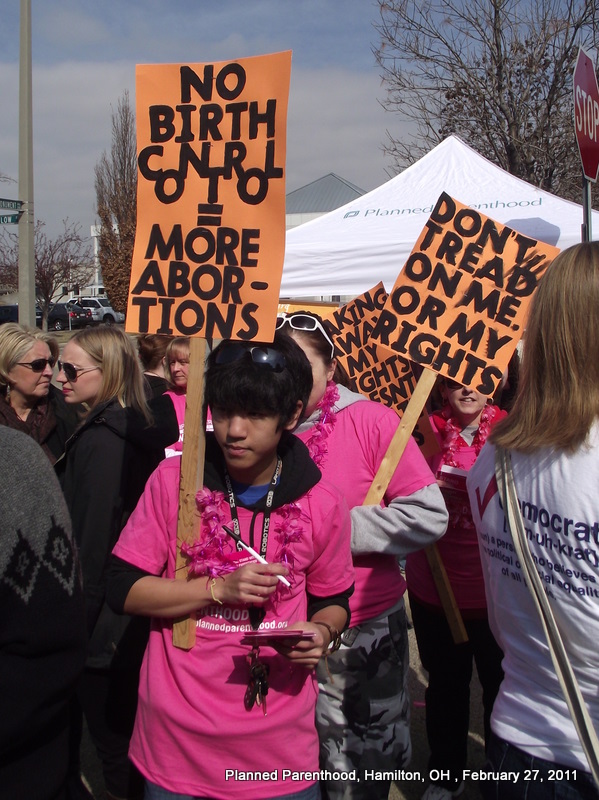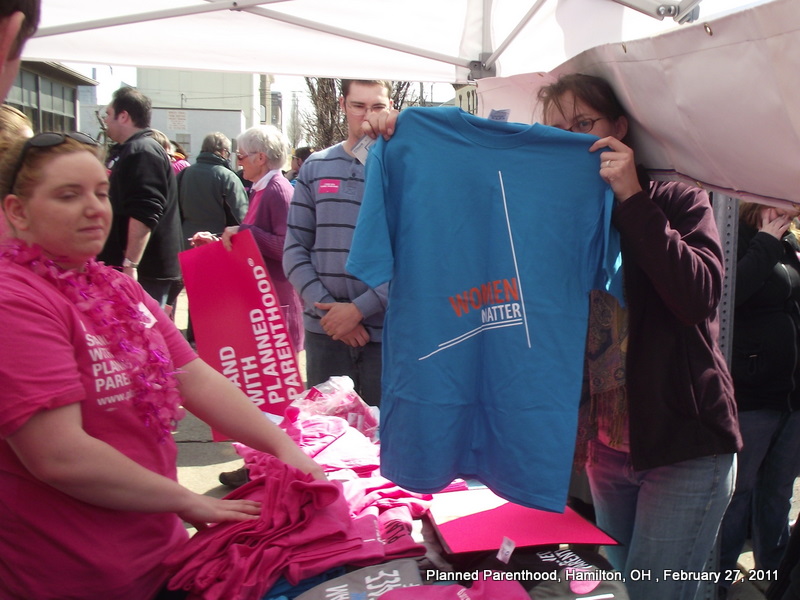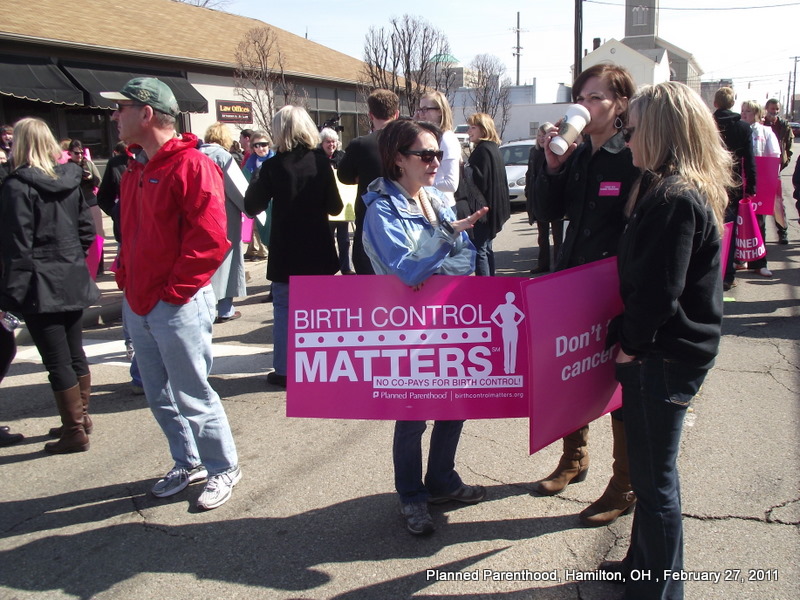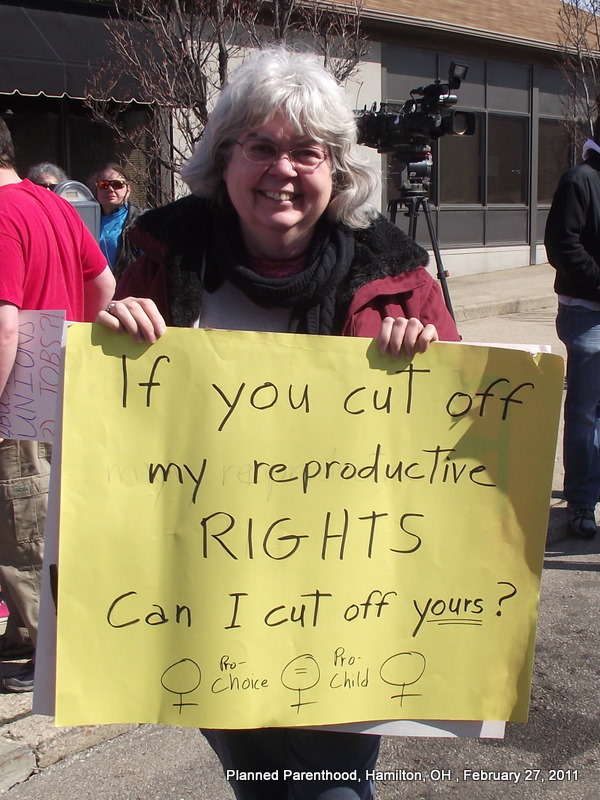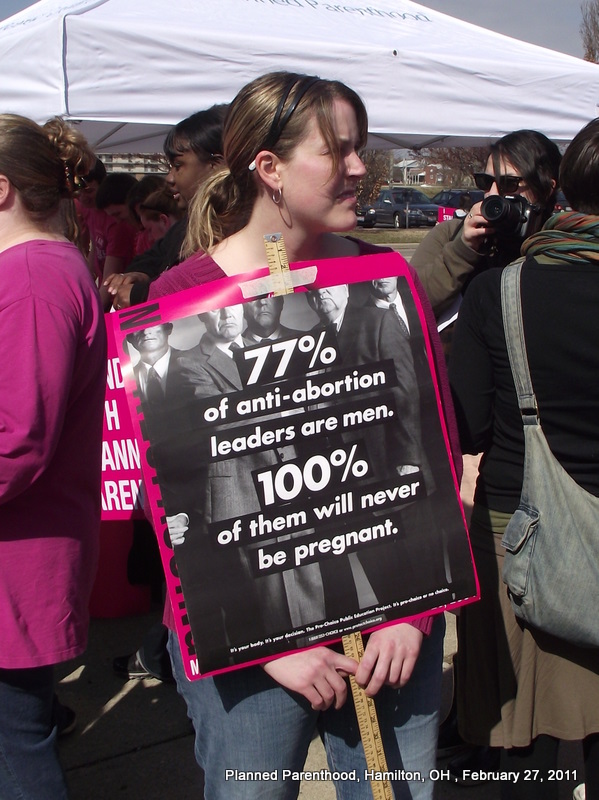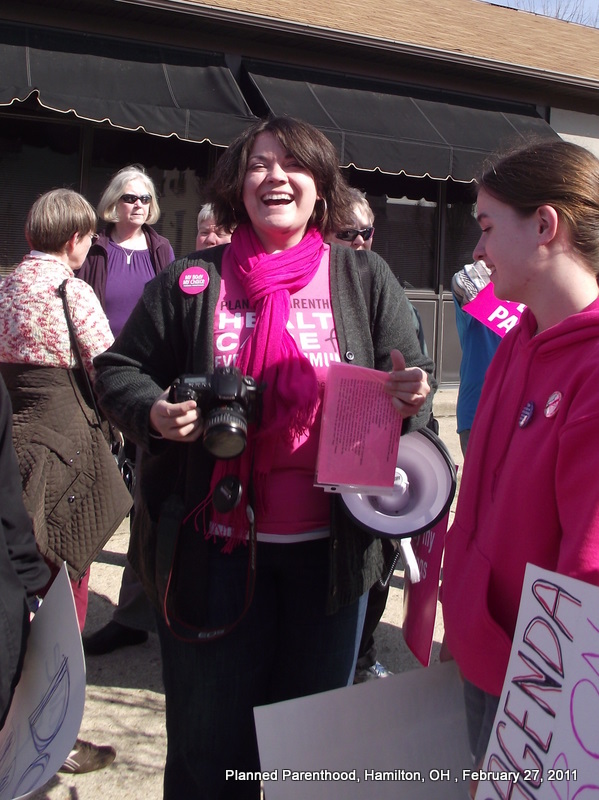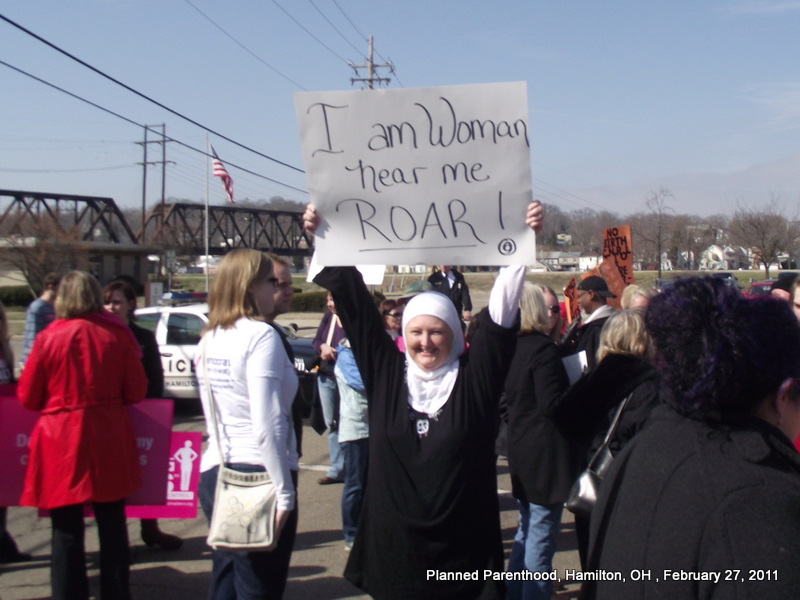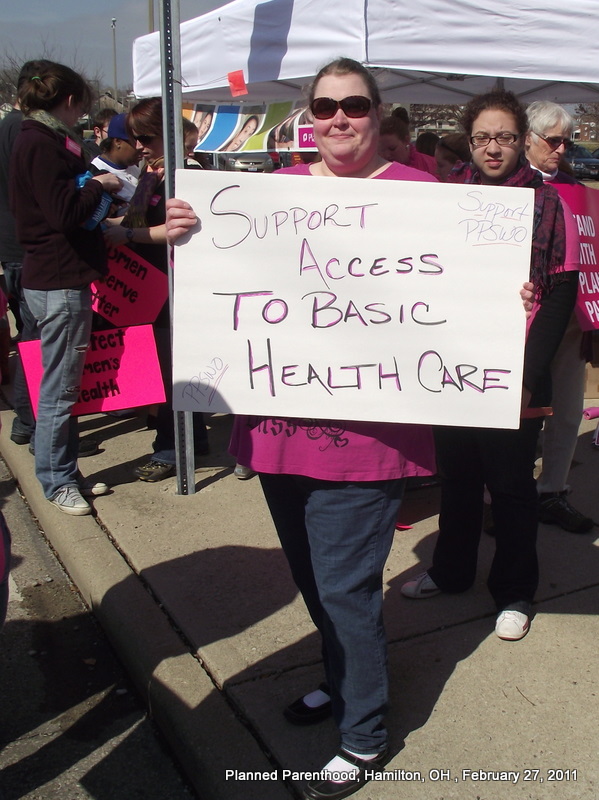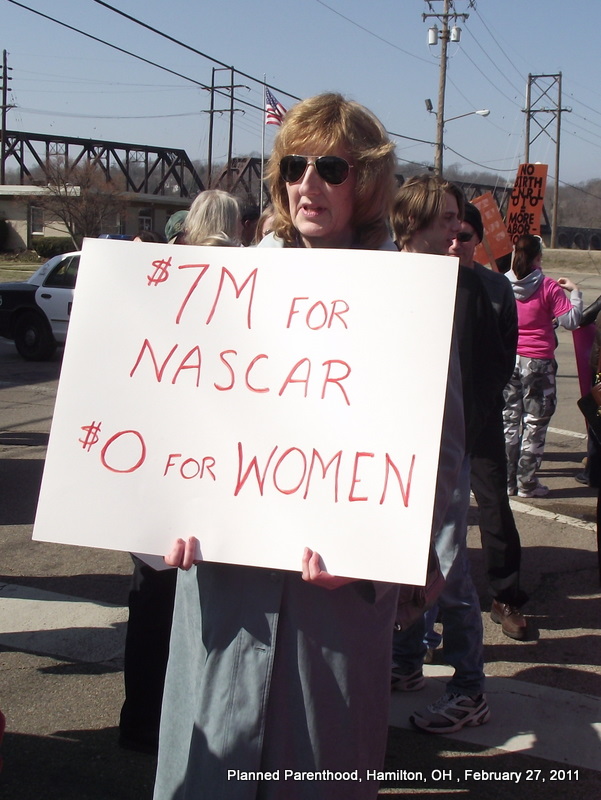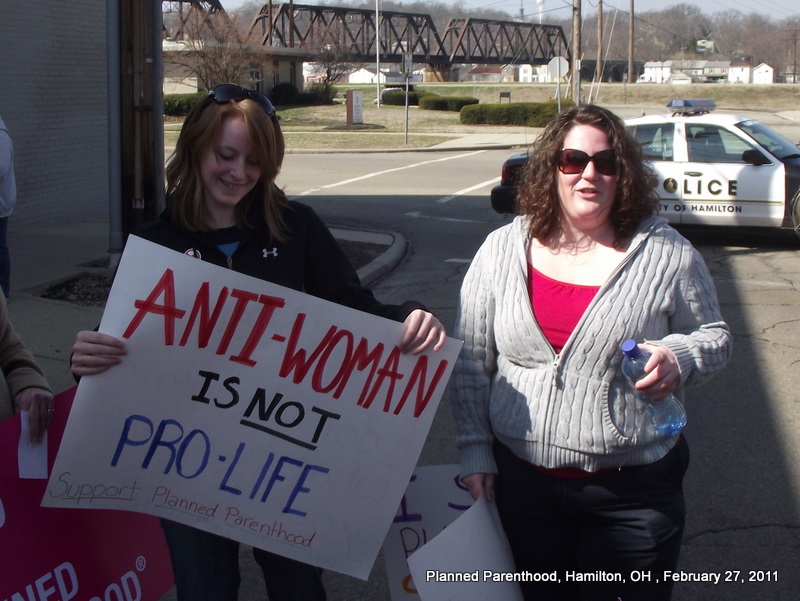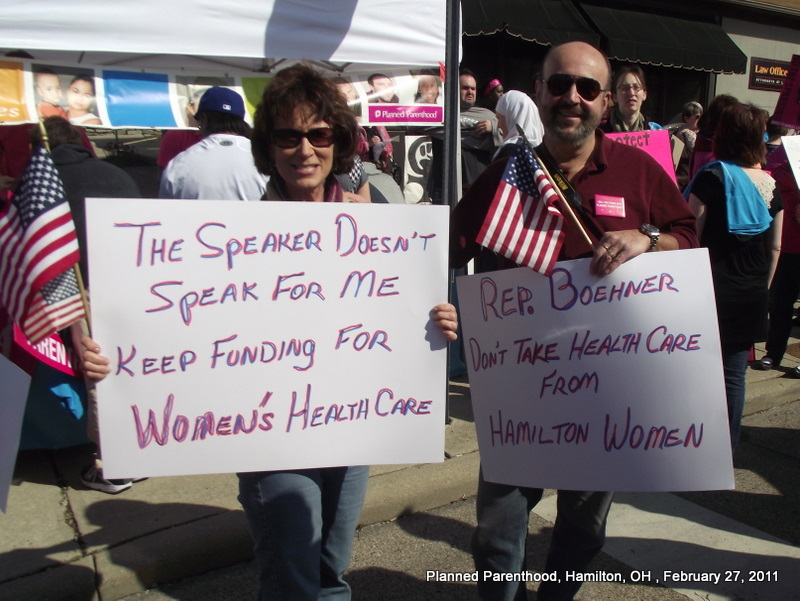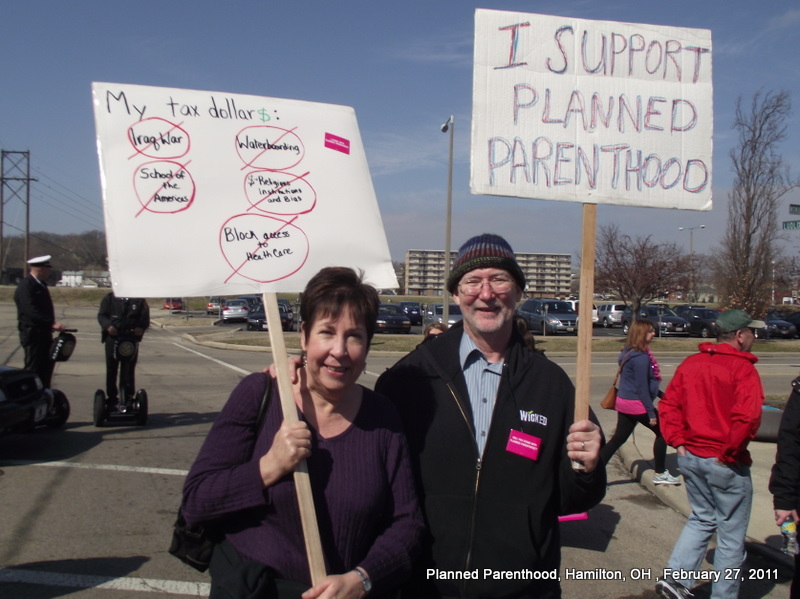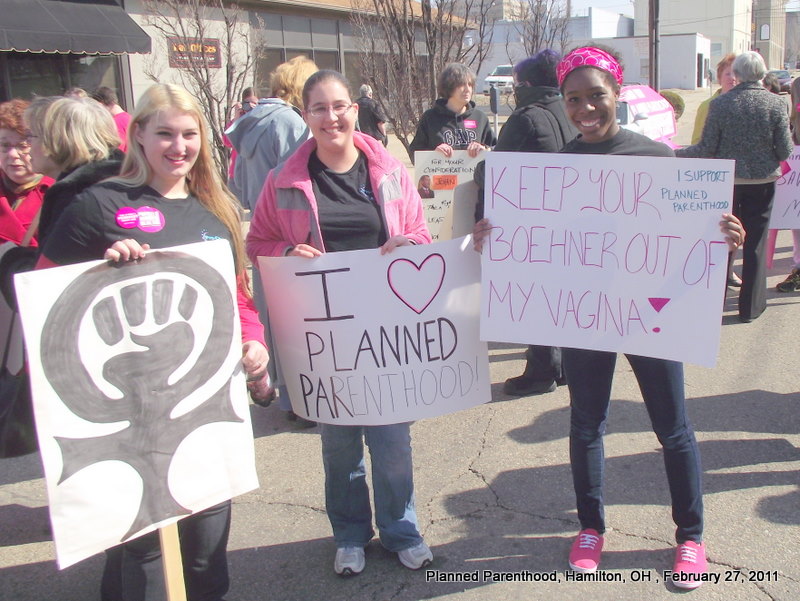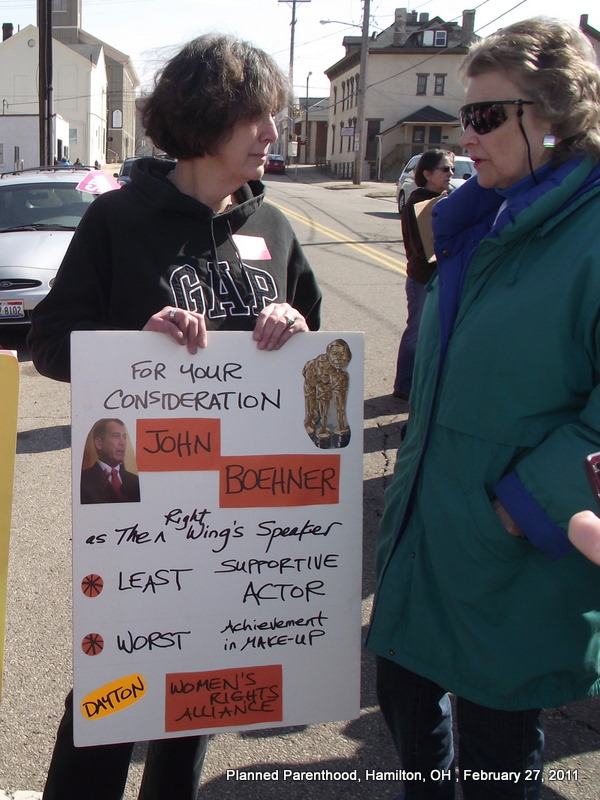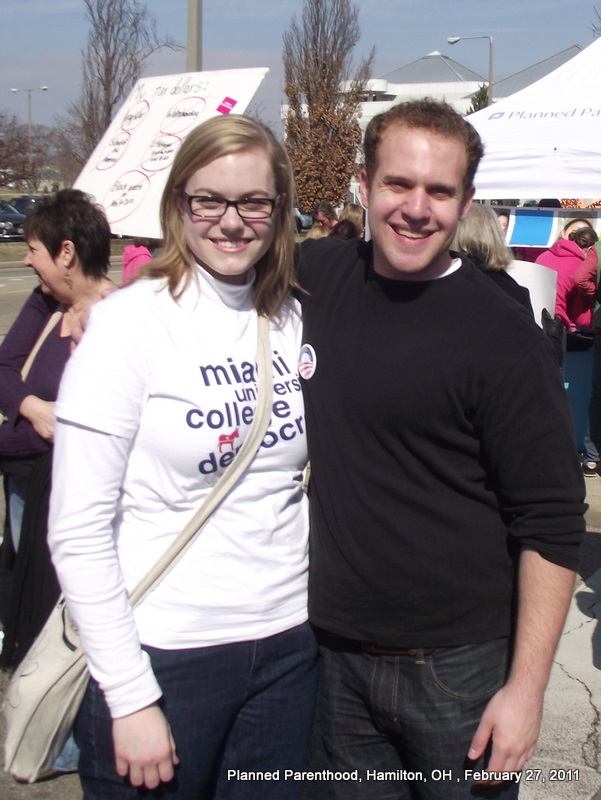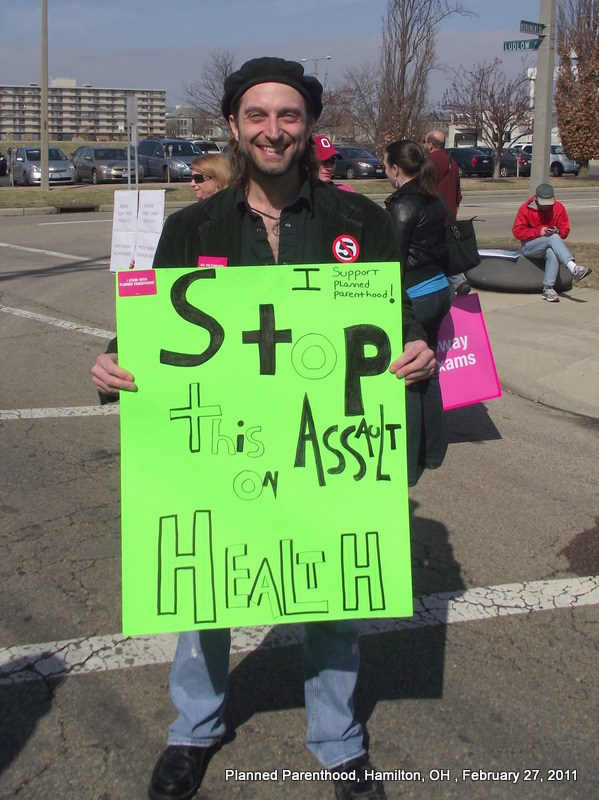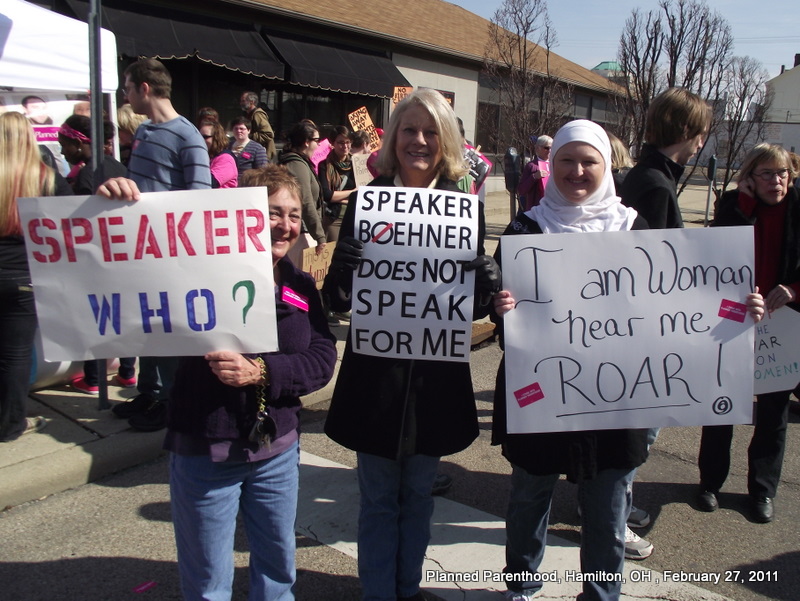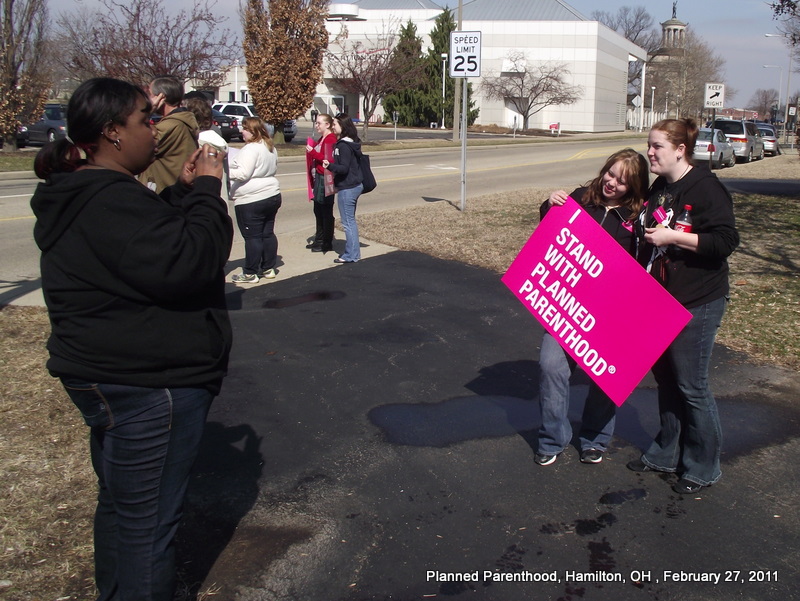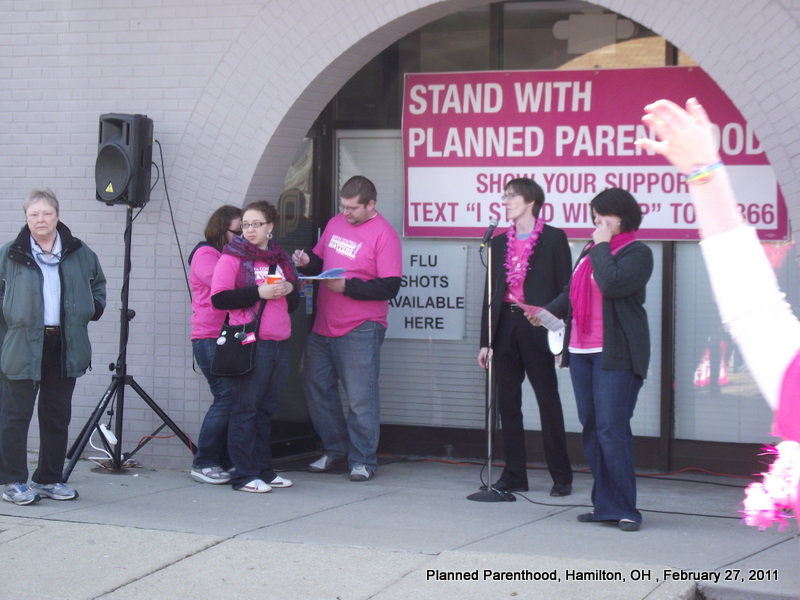 The speakers begin.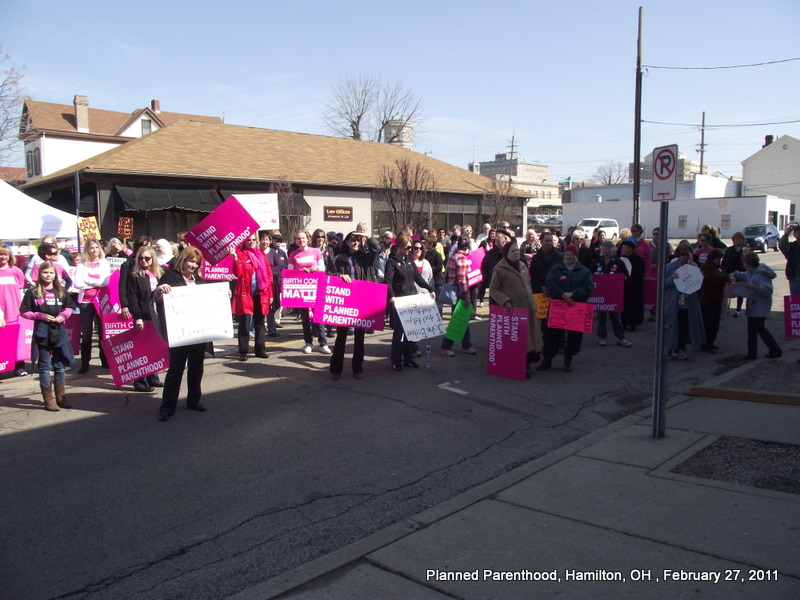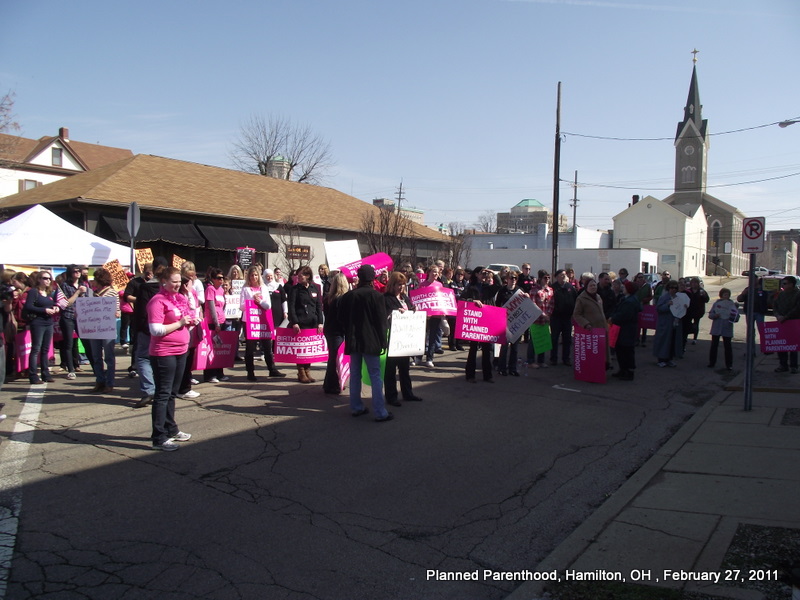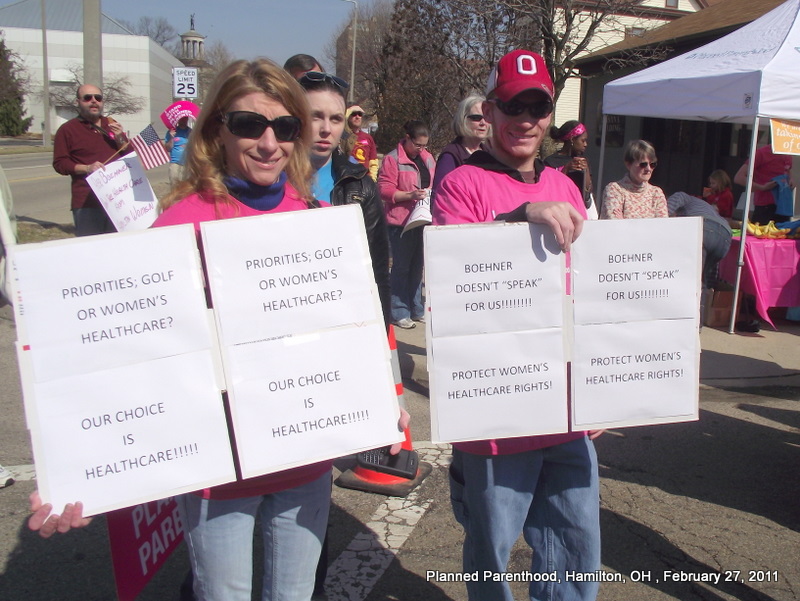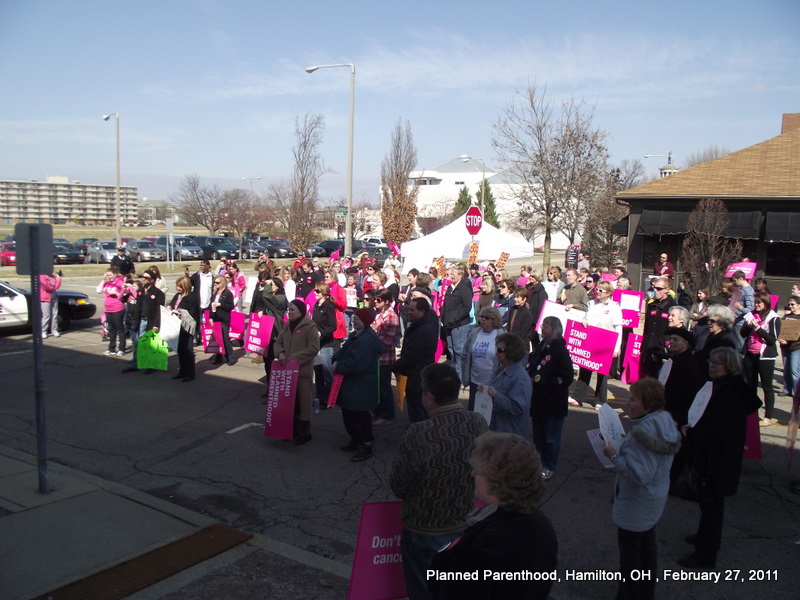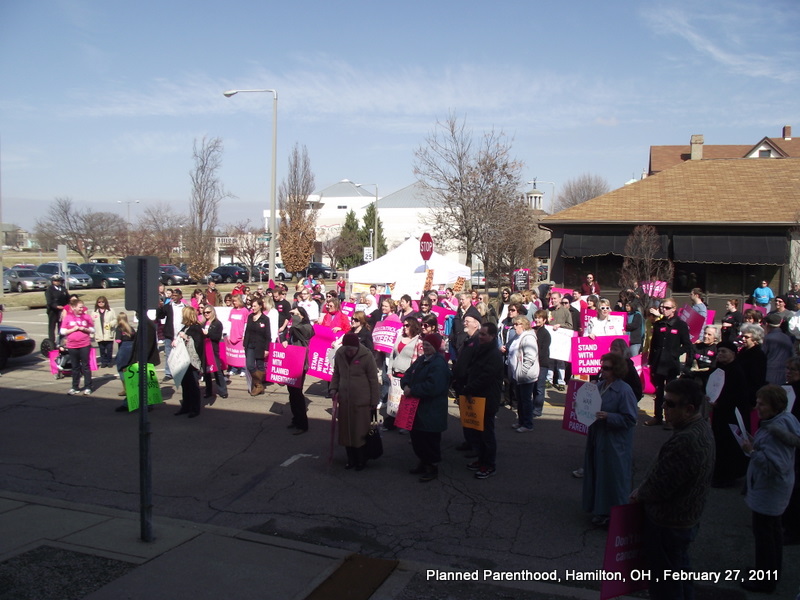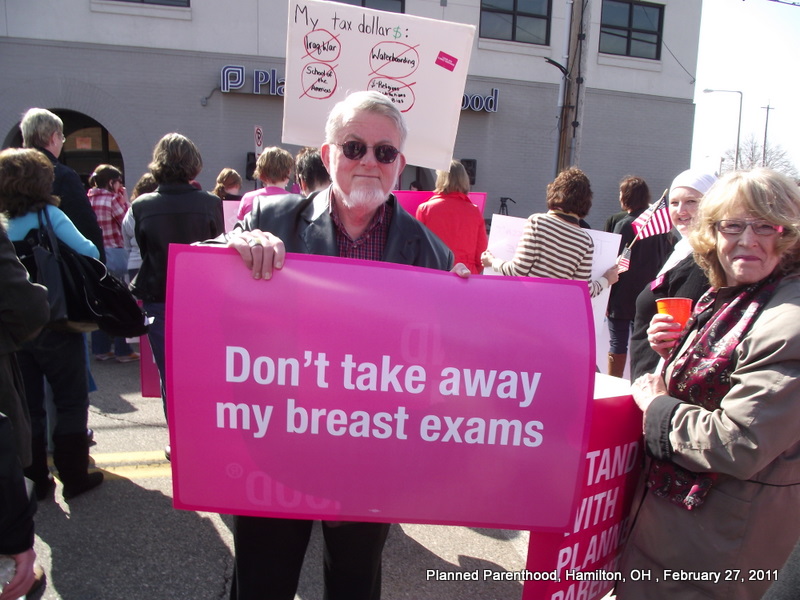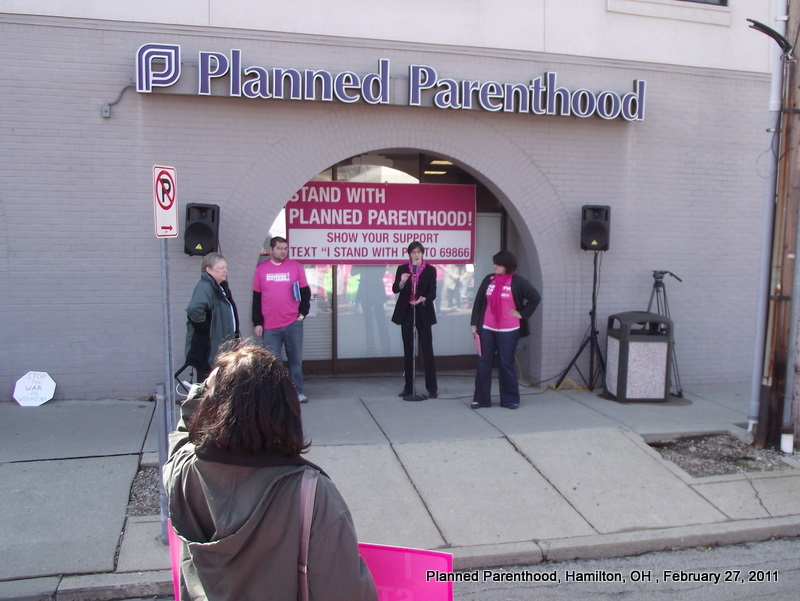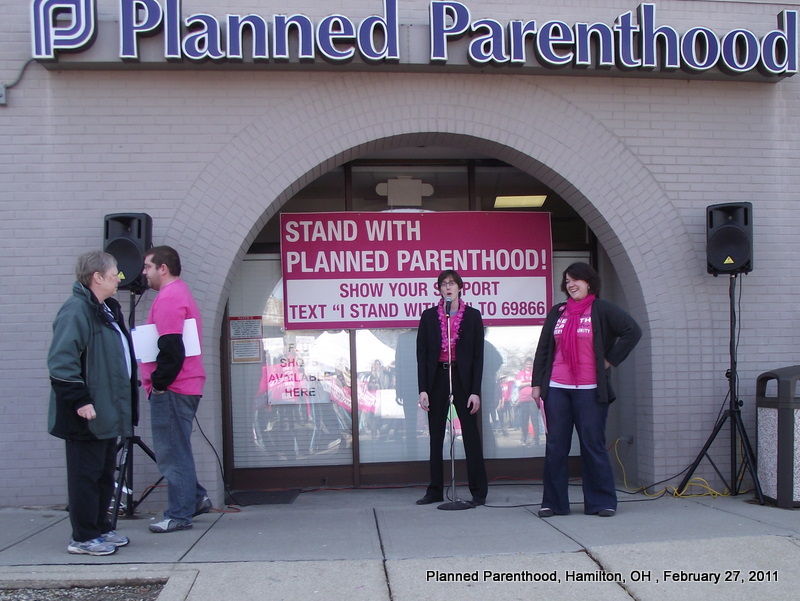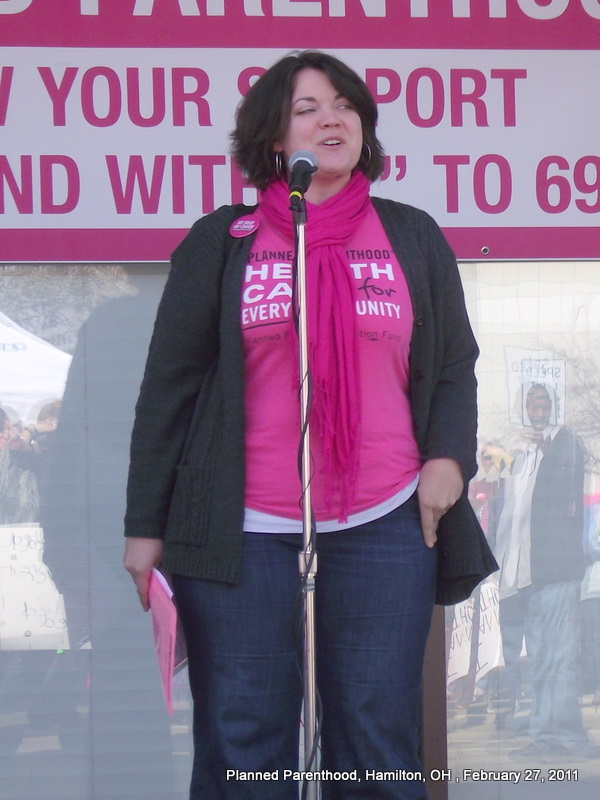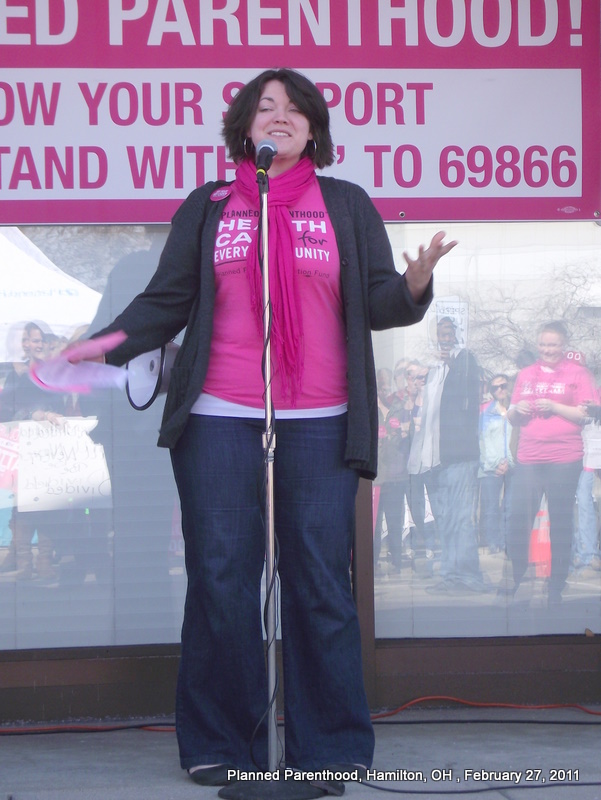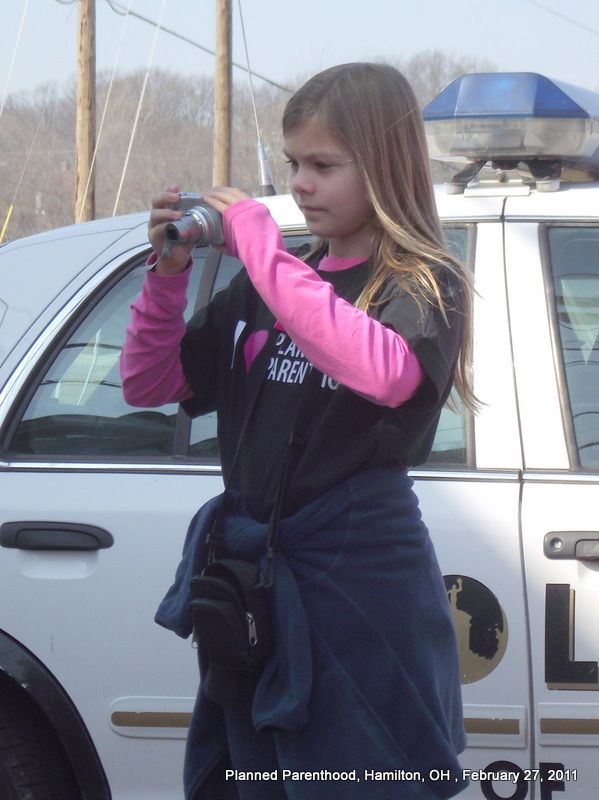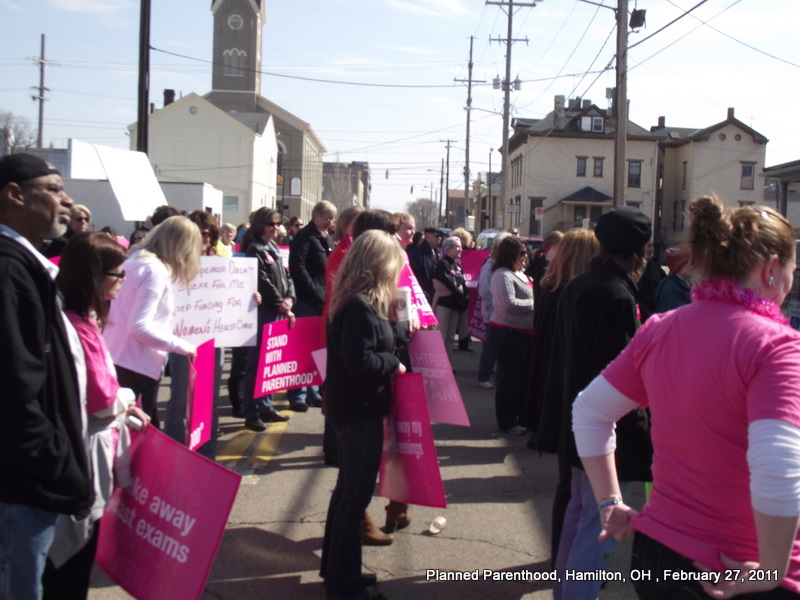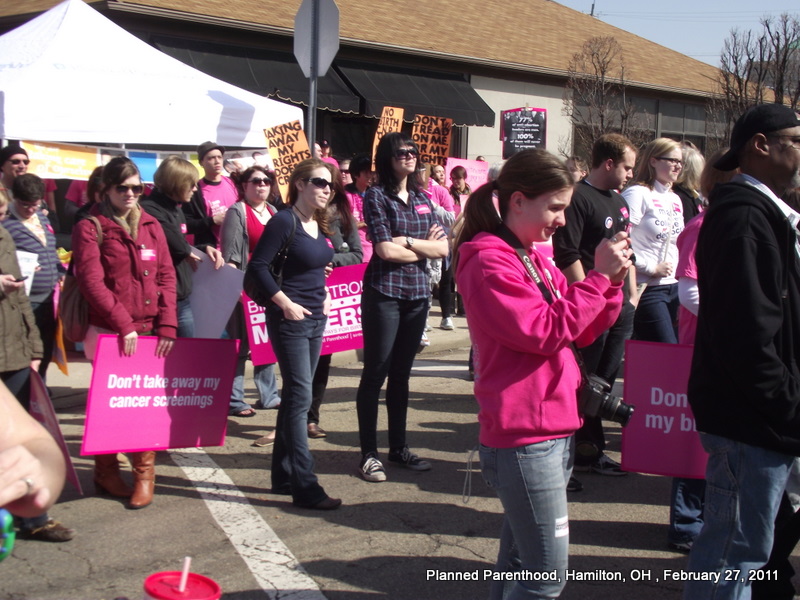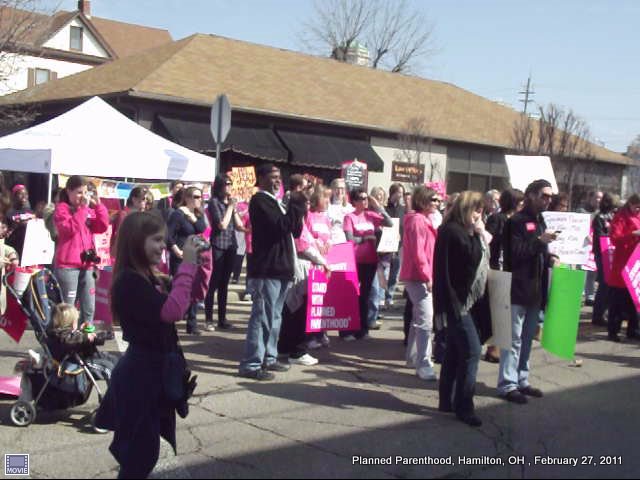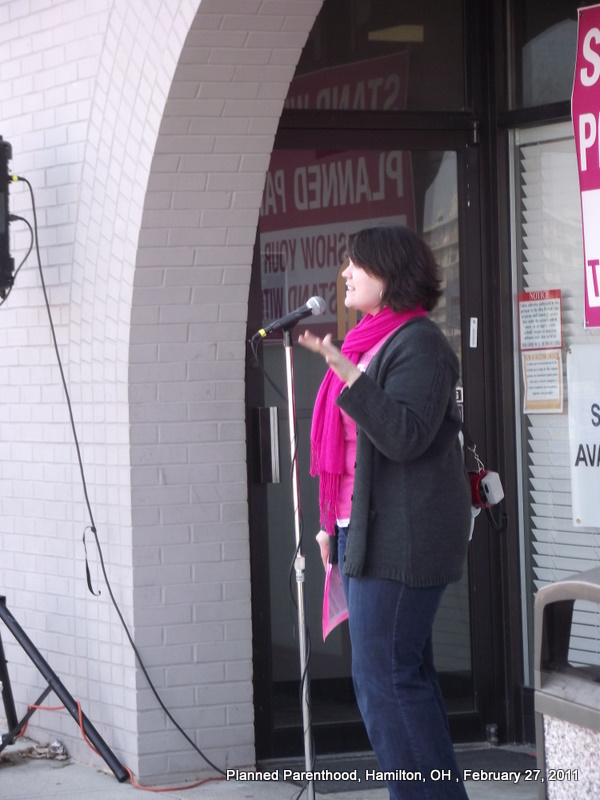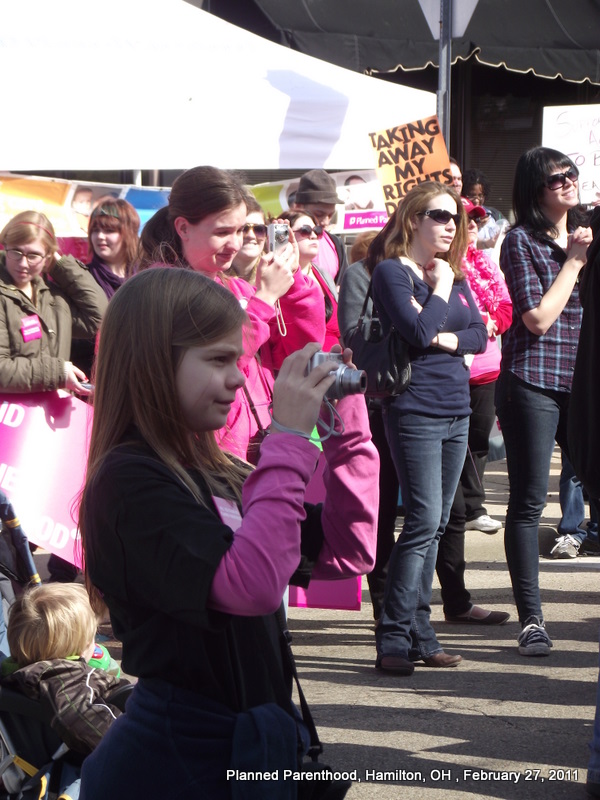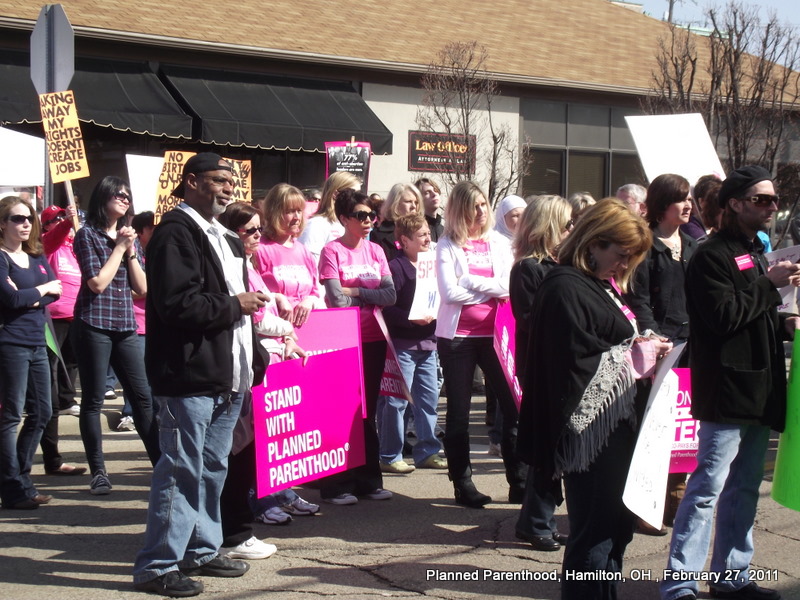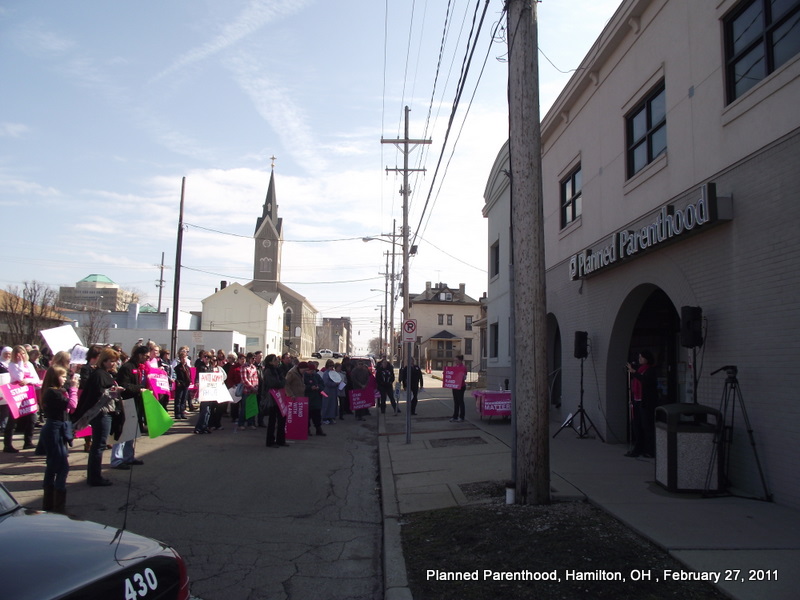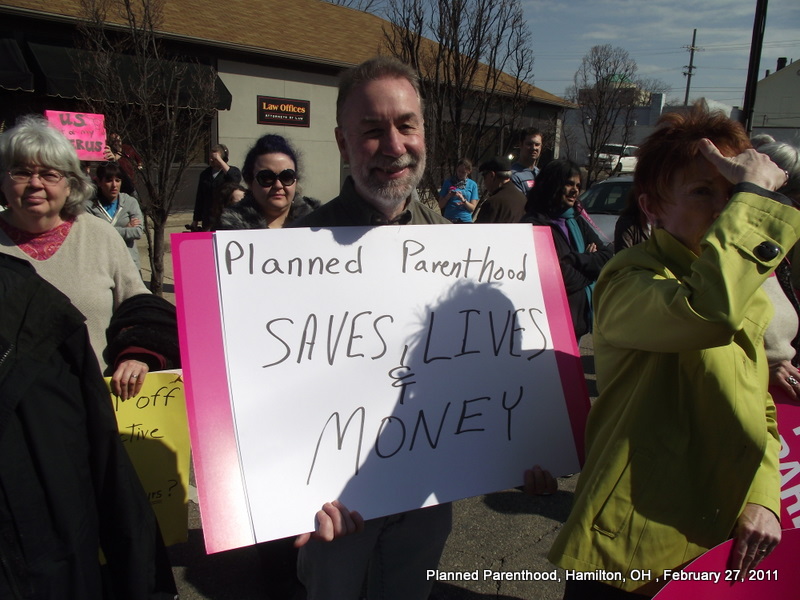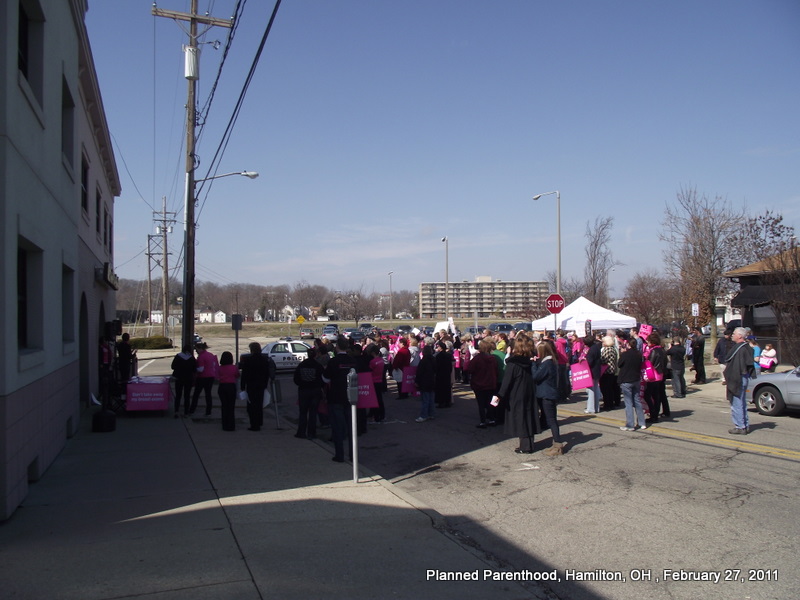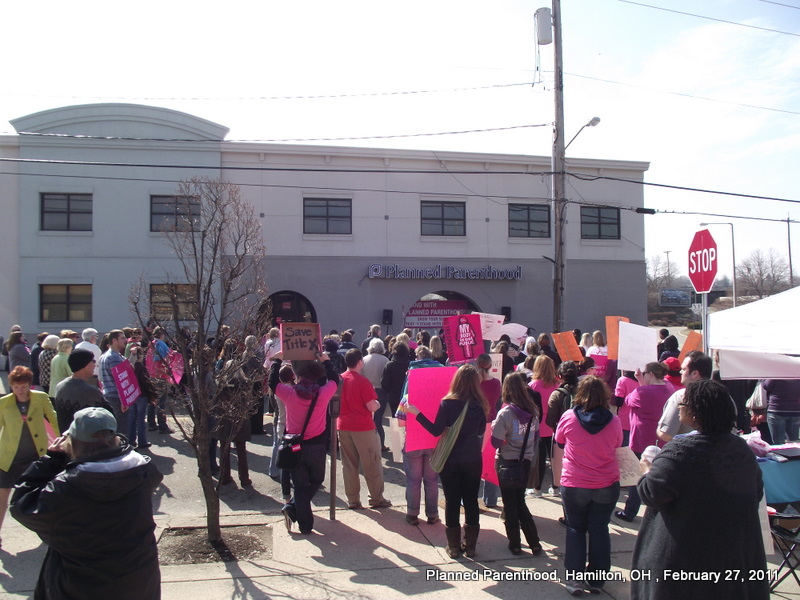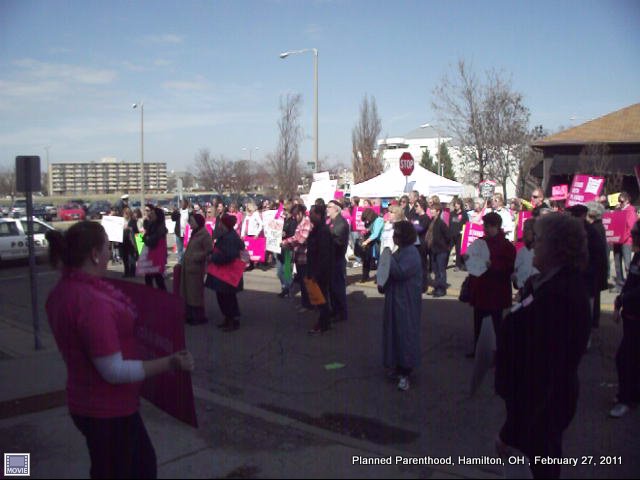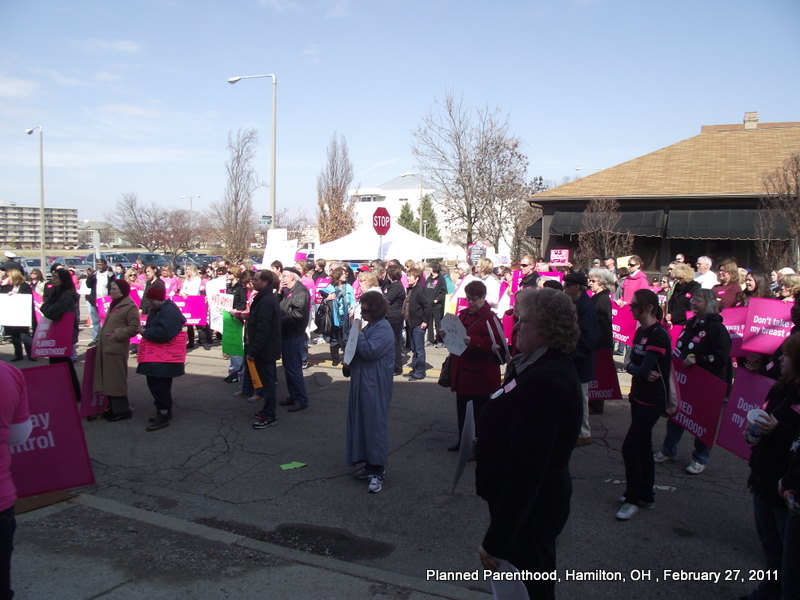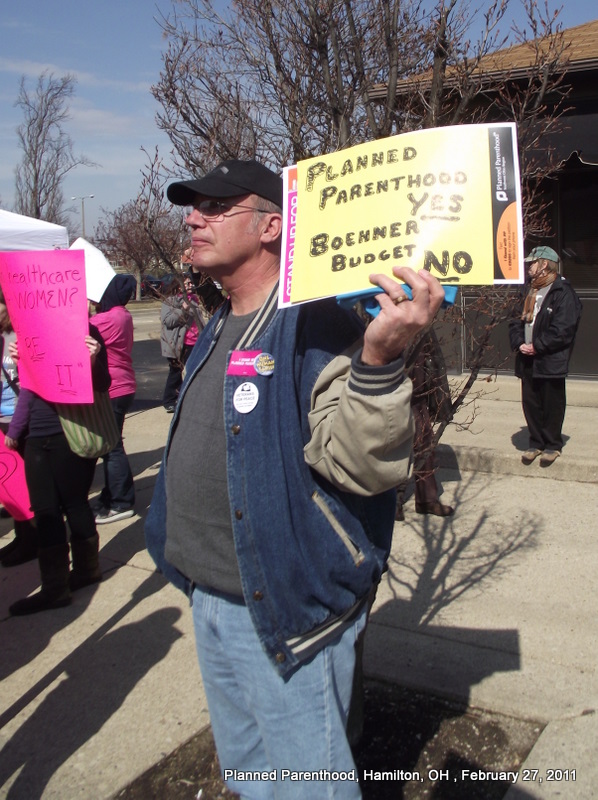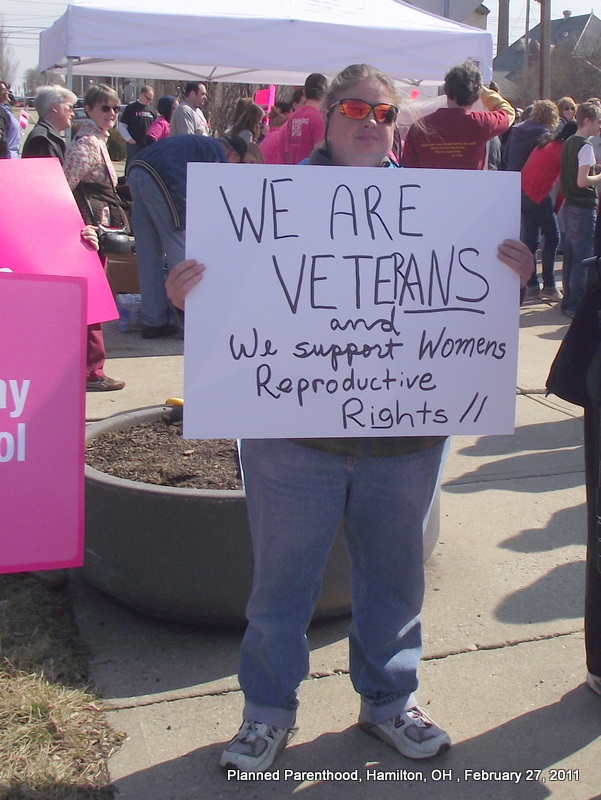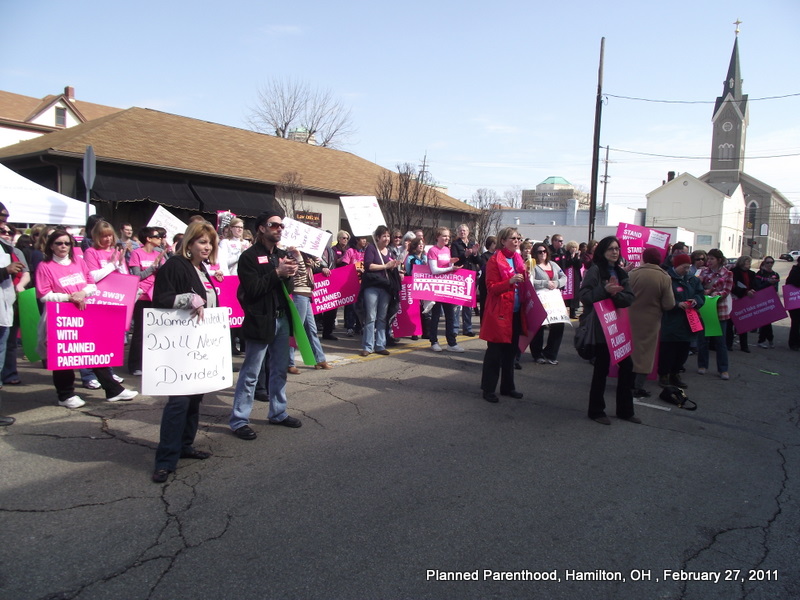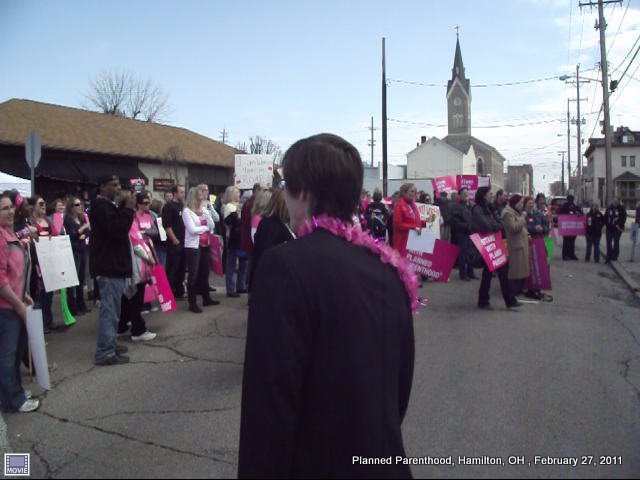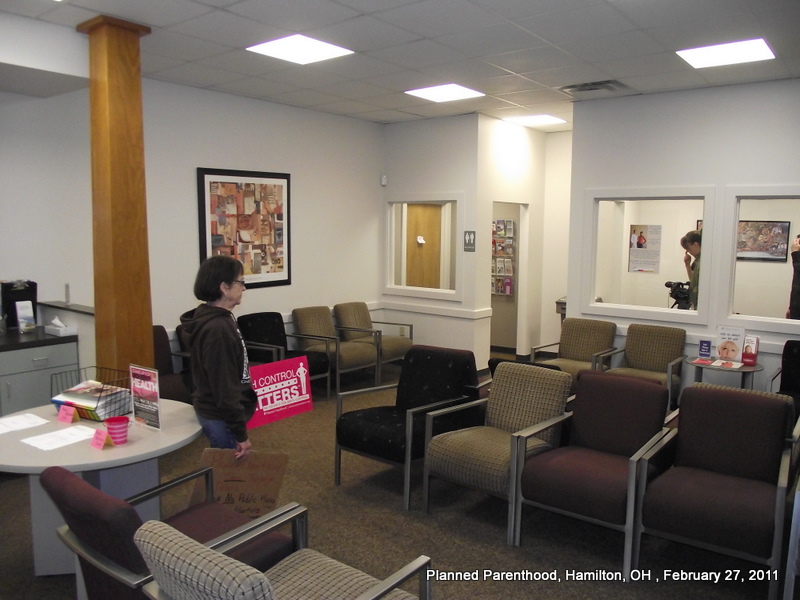 Meanwhile, people are recording video messages inside.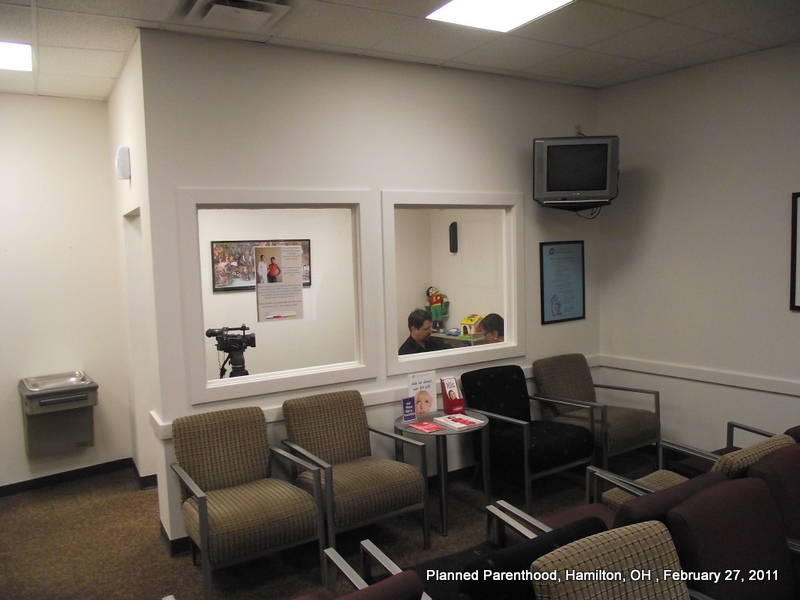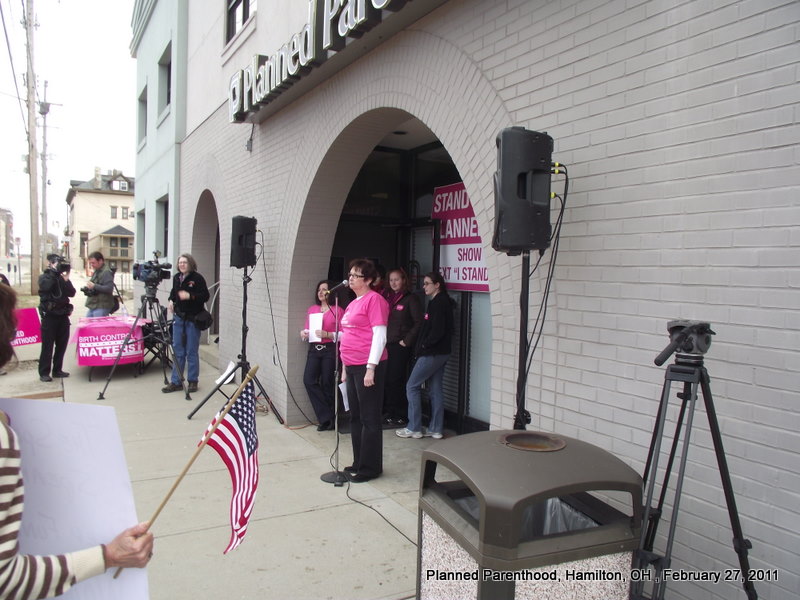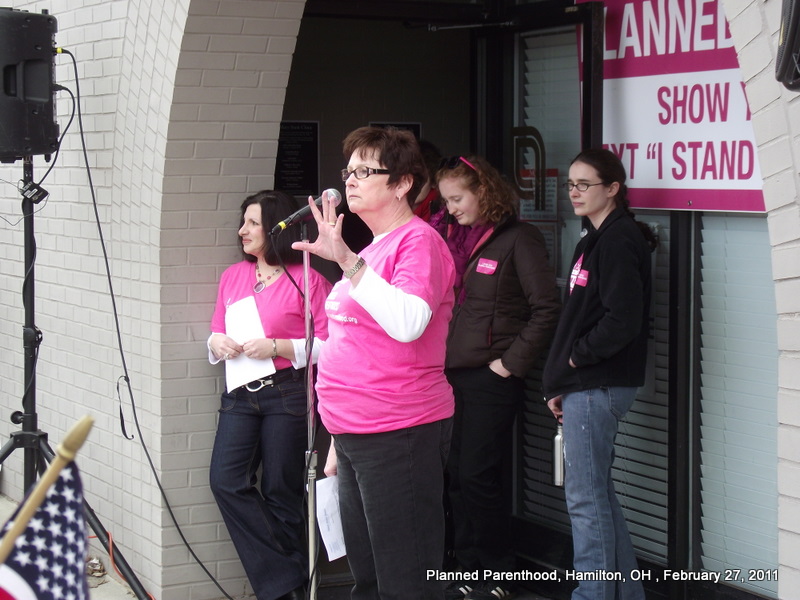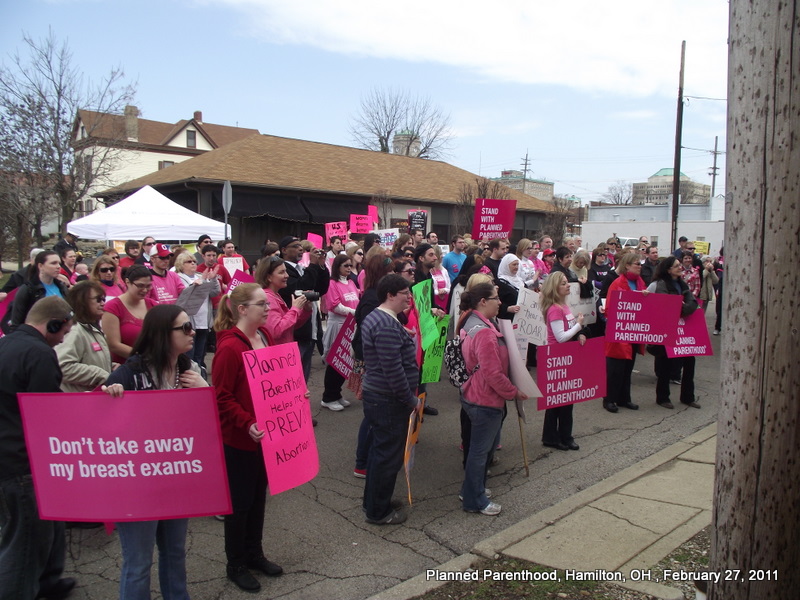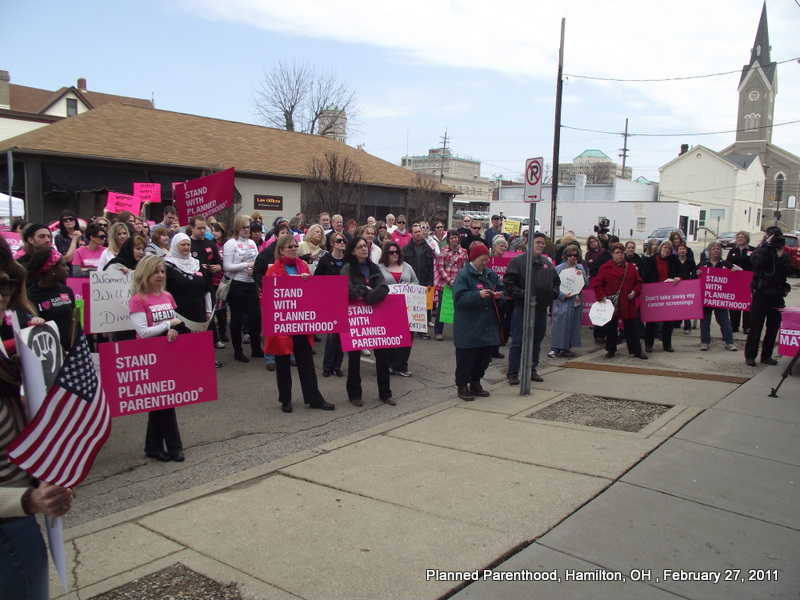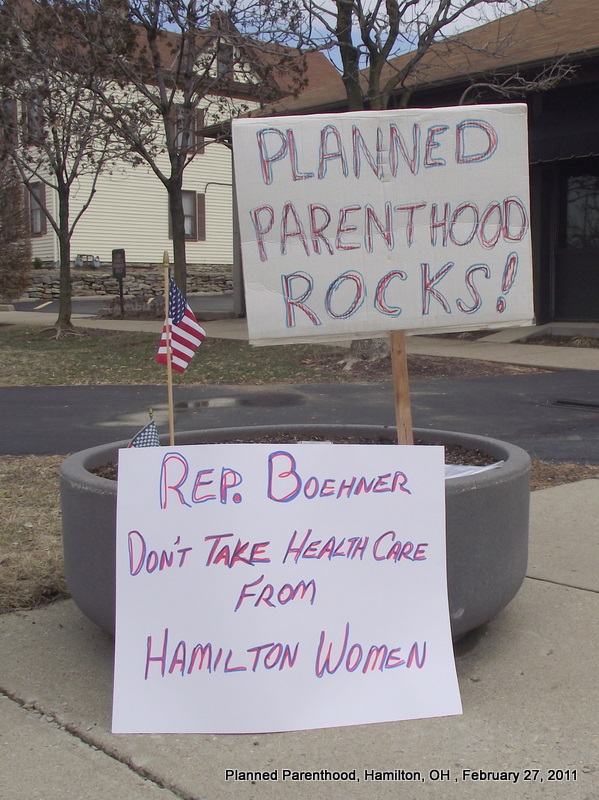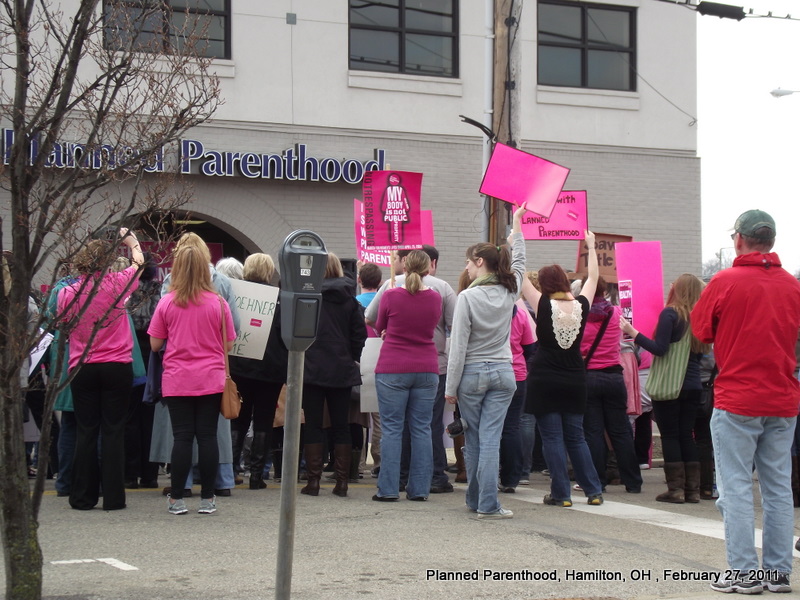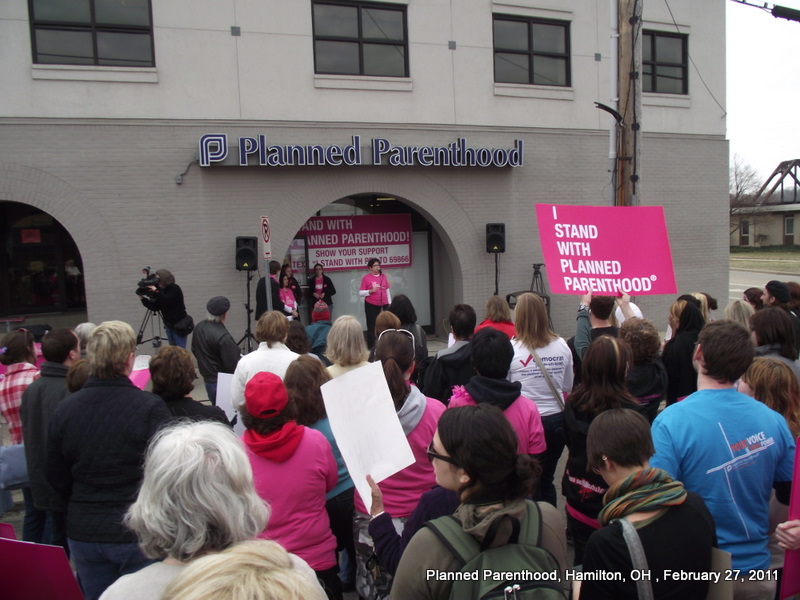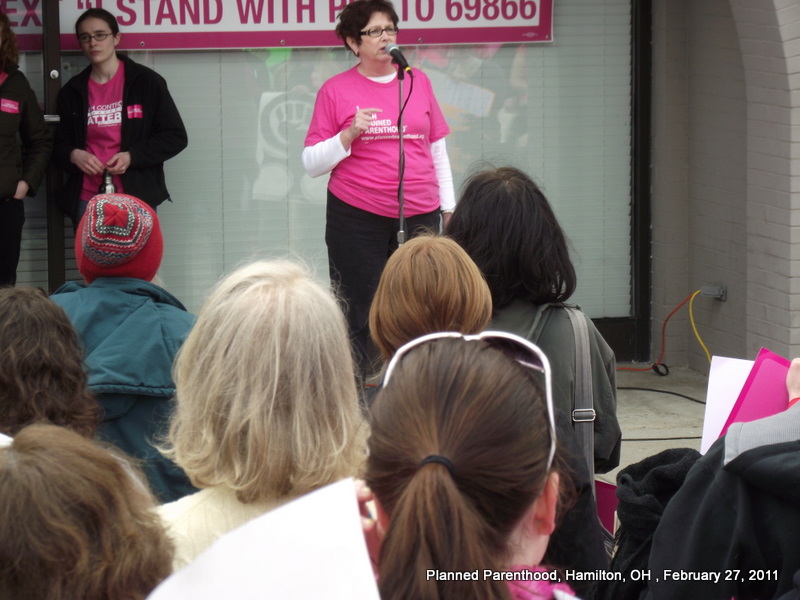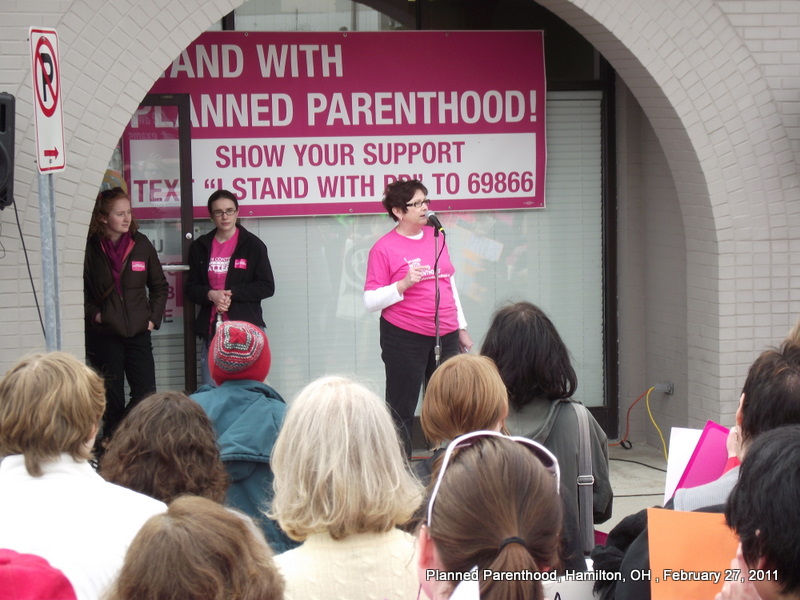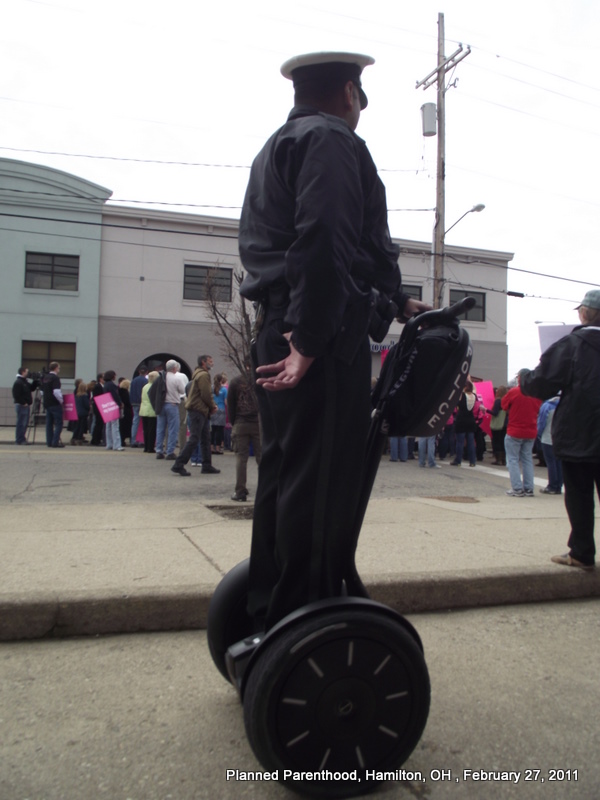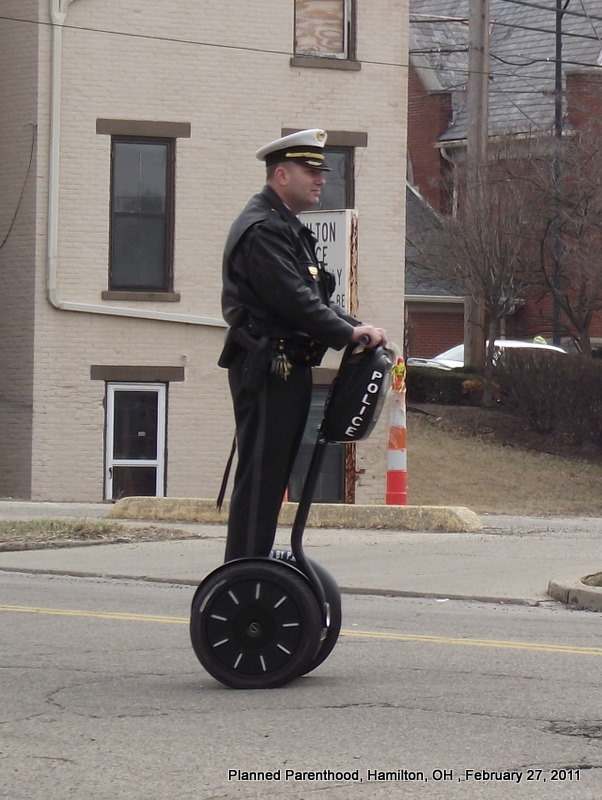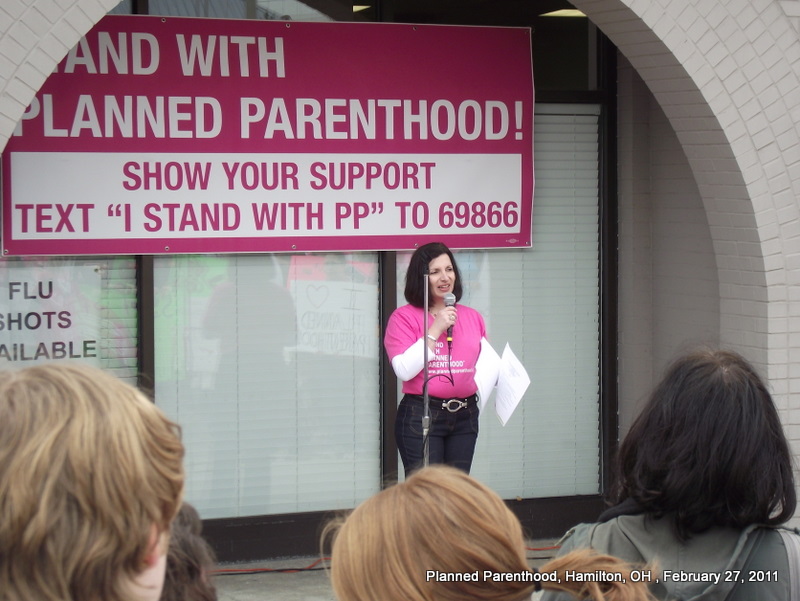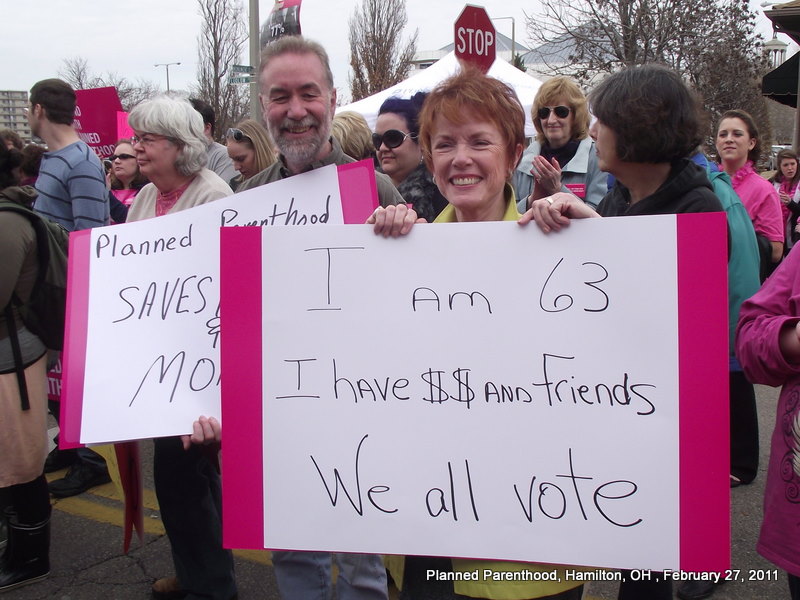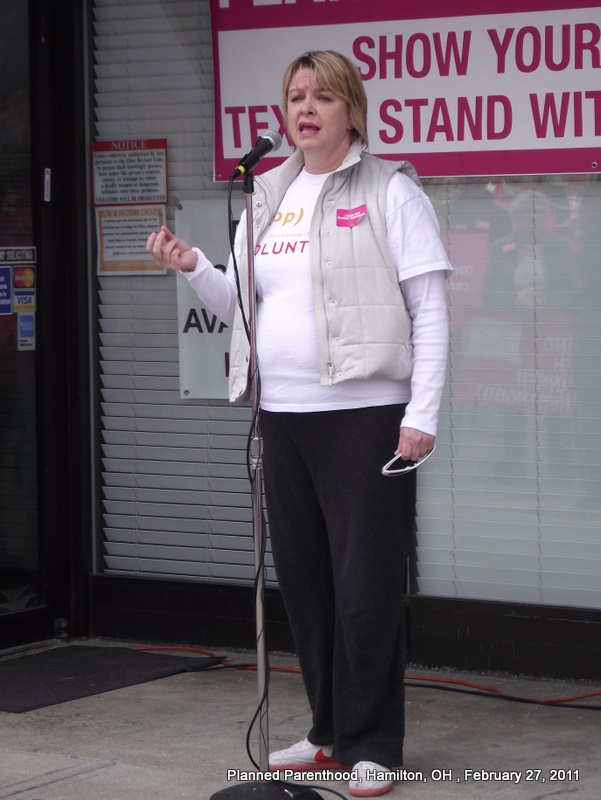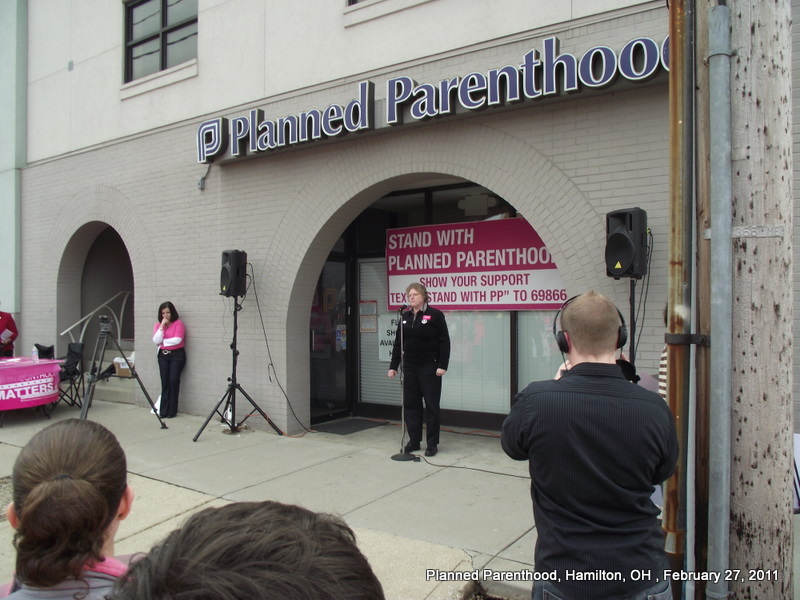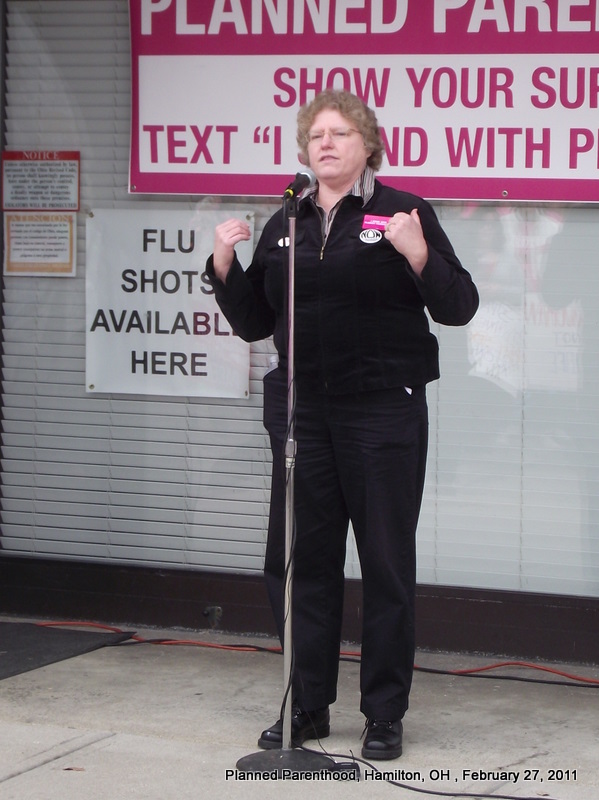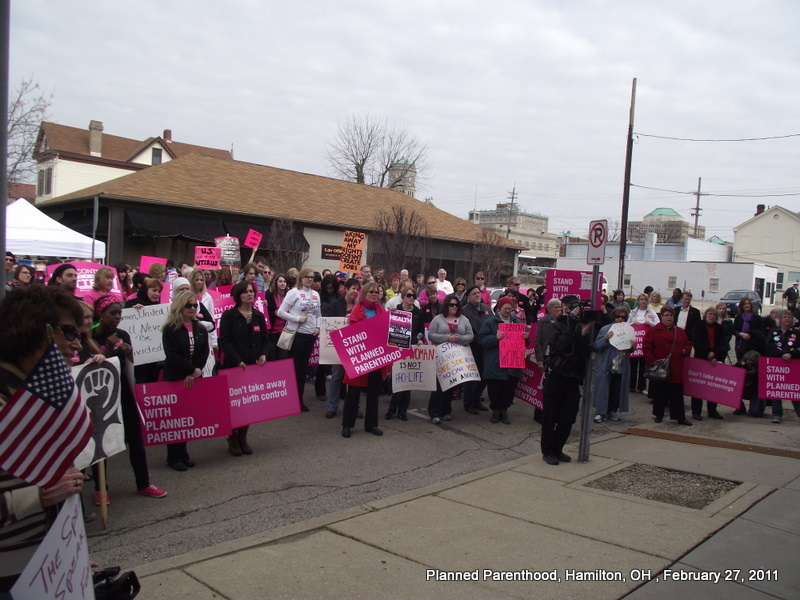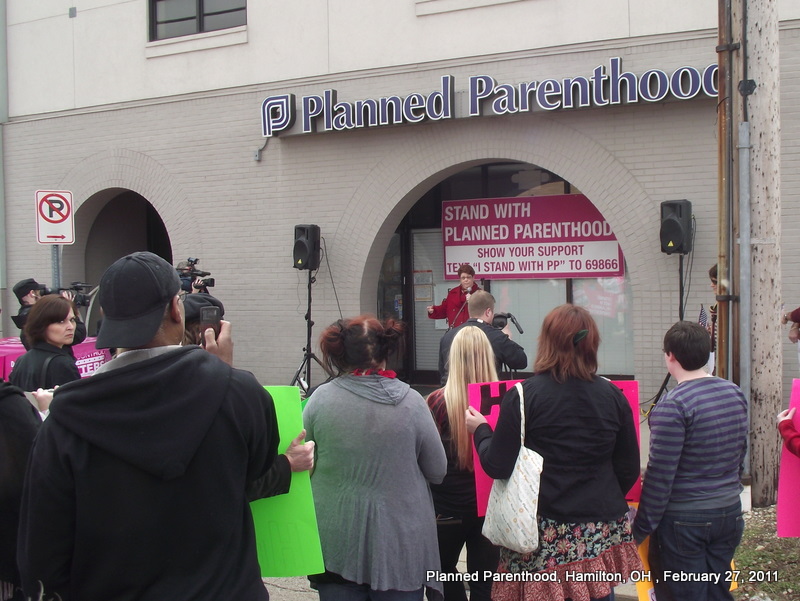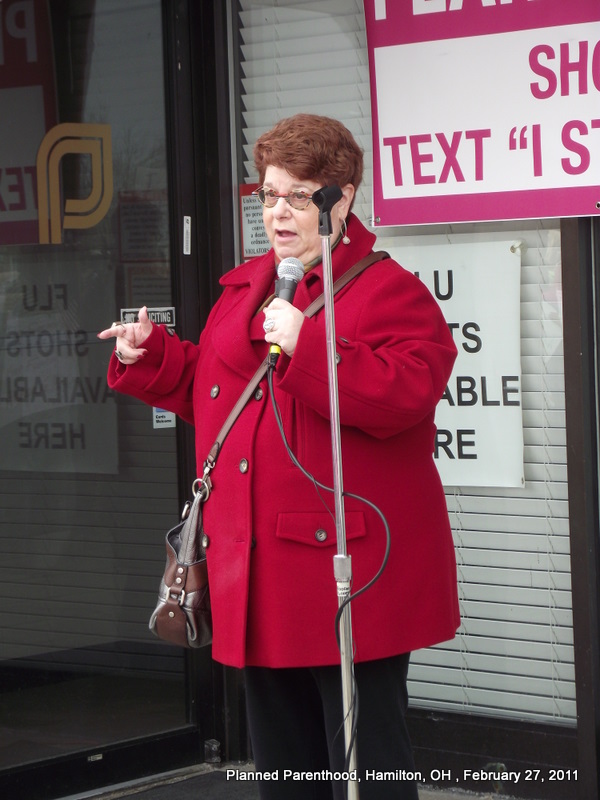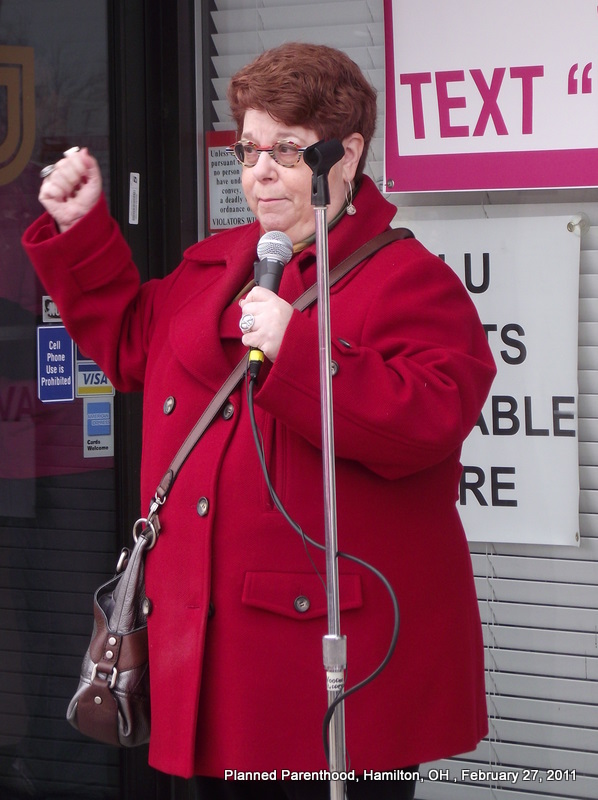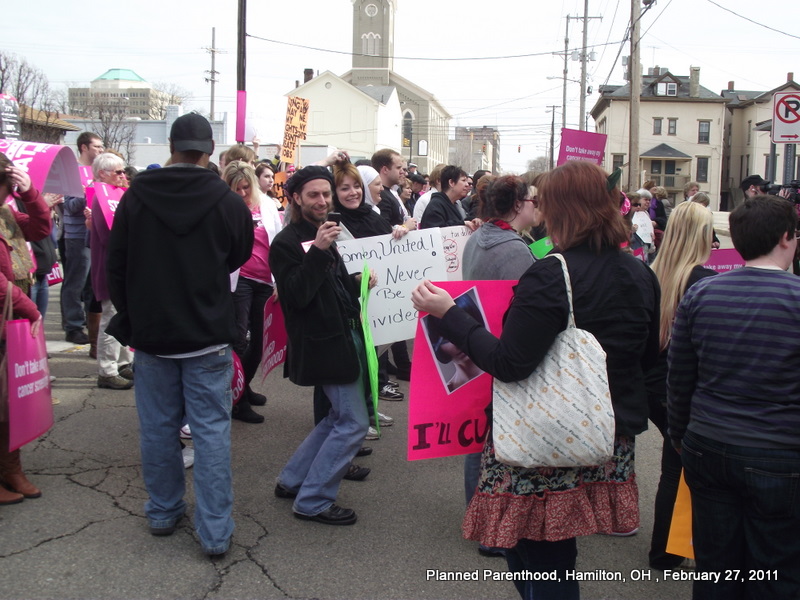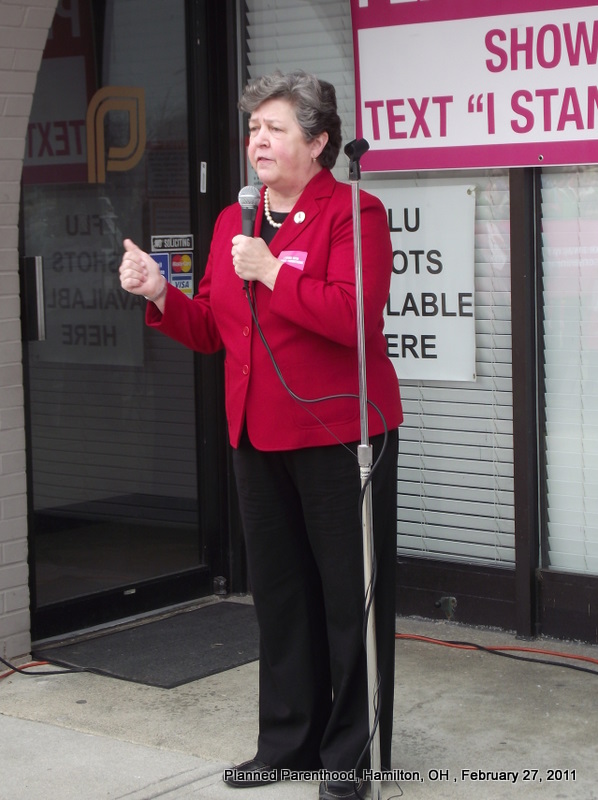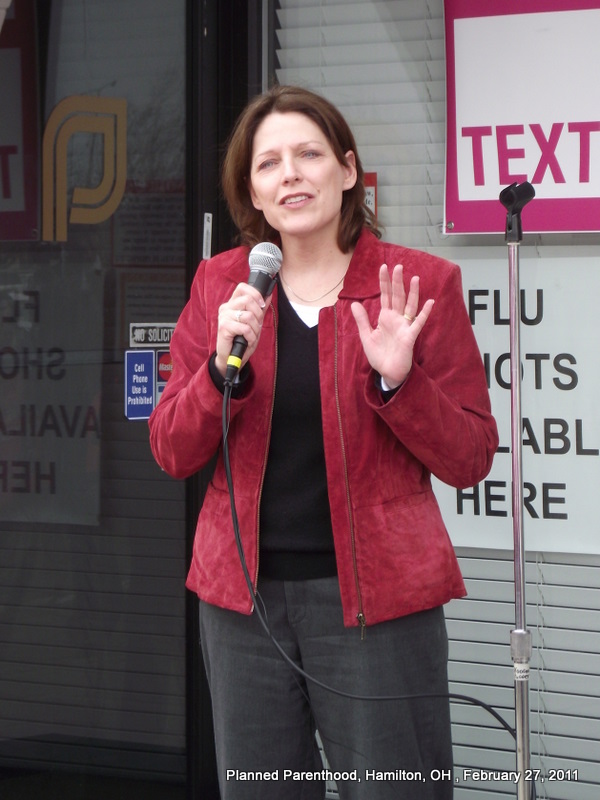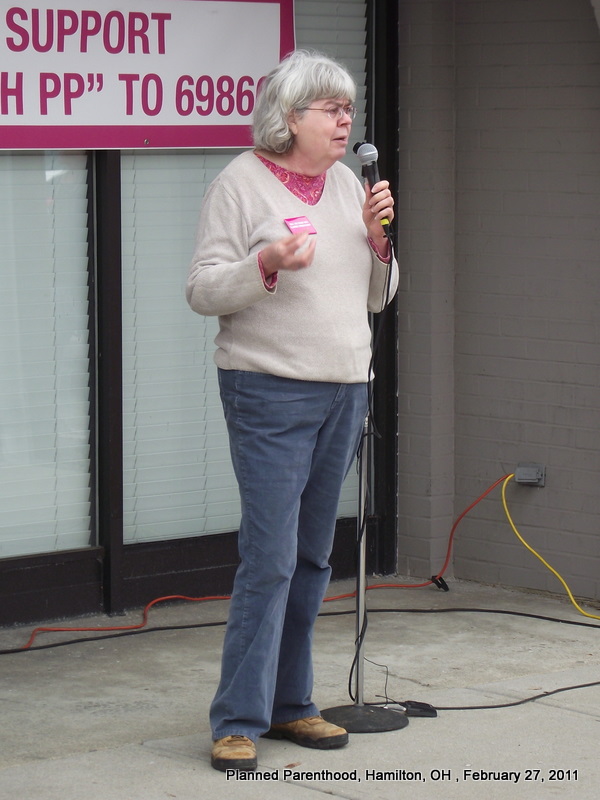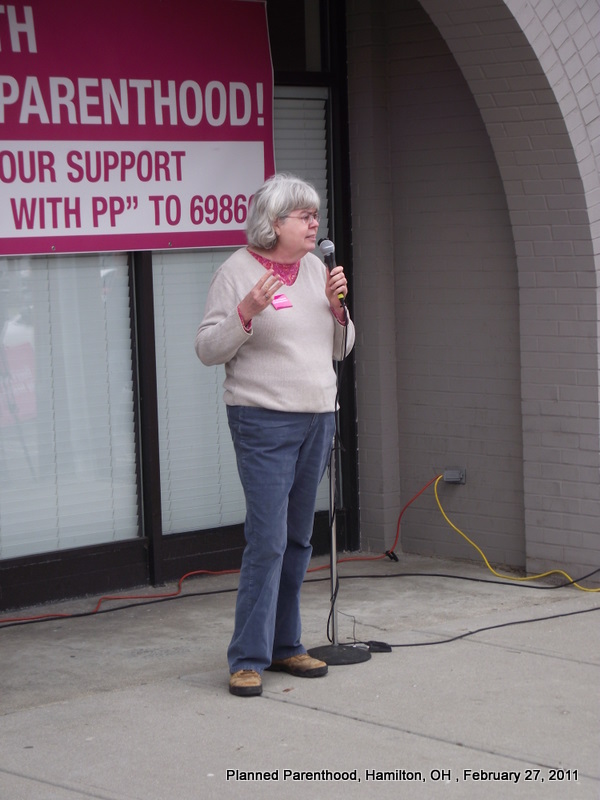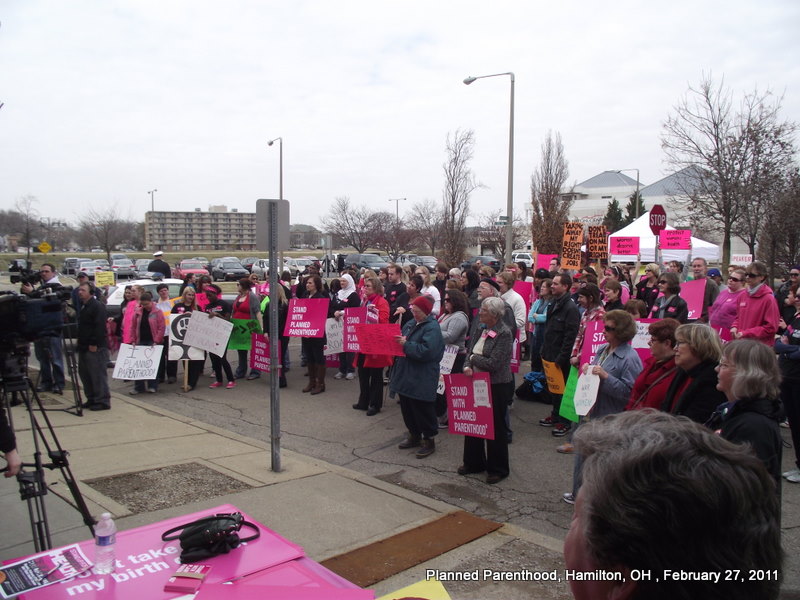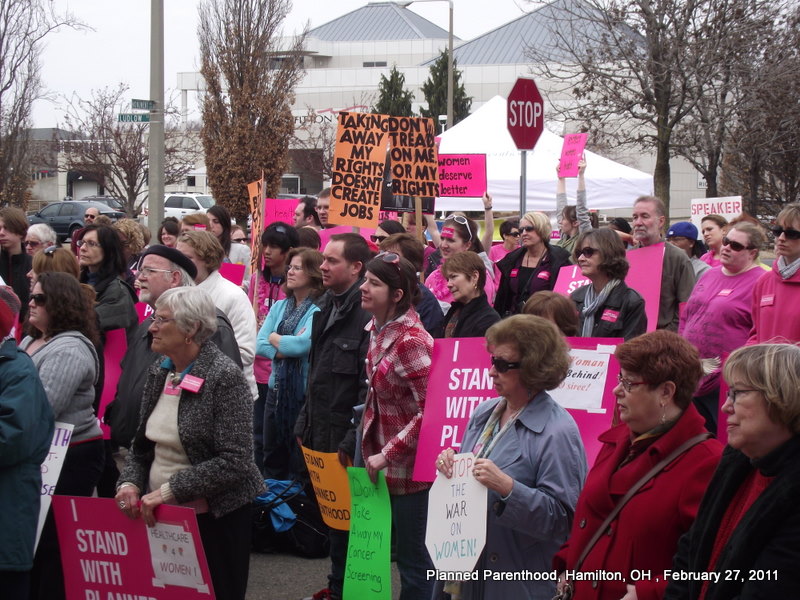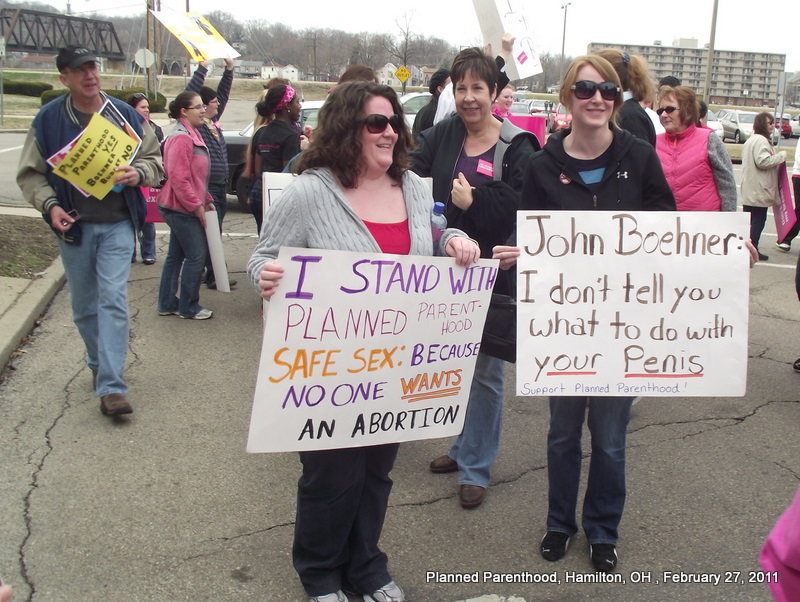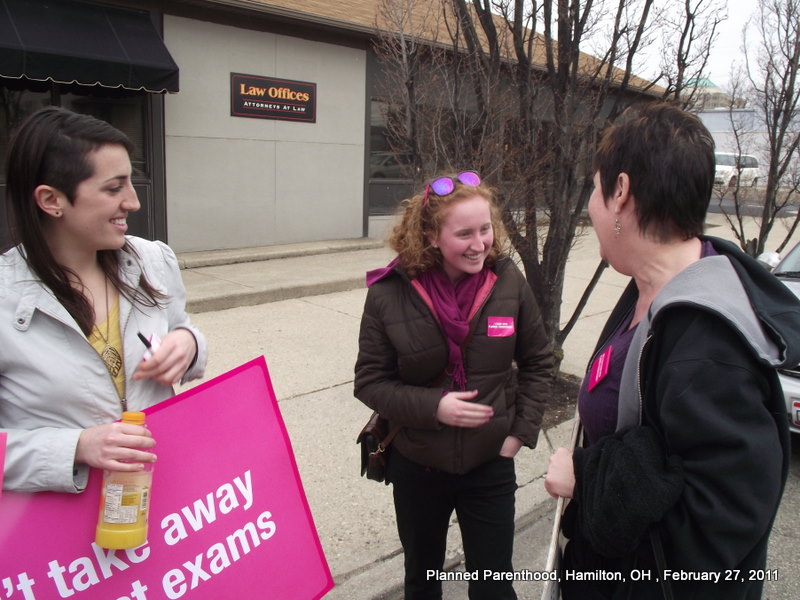 Bonus picture from Wisconsin via fellow rabble, Atia: