Xenia to Yellow Springs and back, June 11, 2016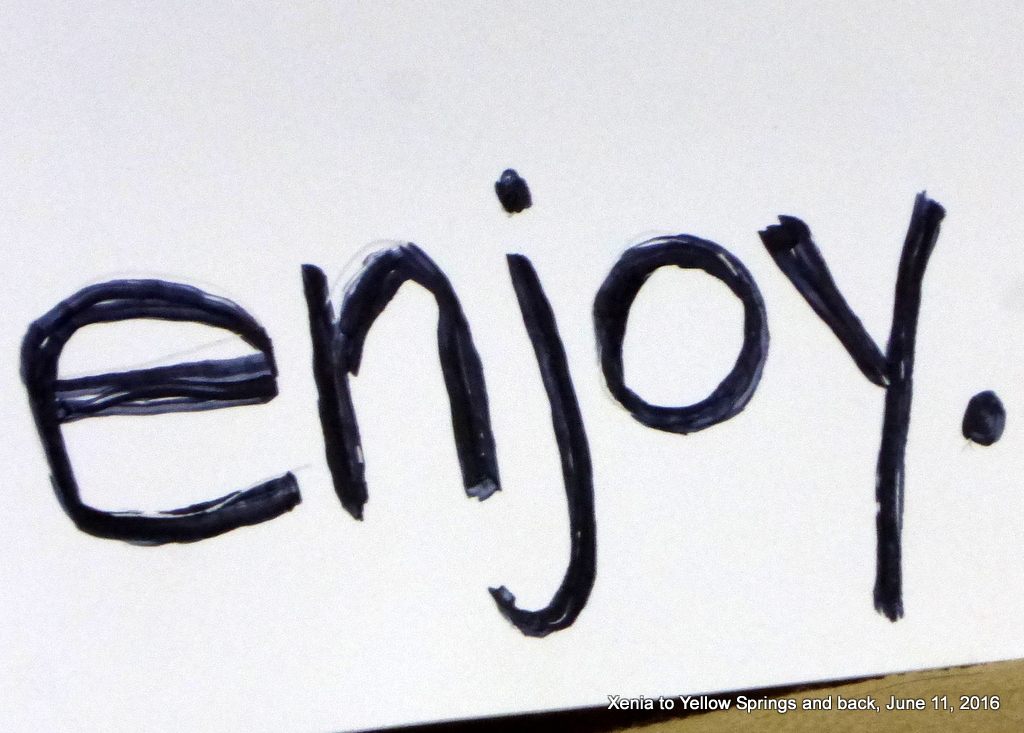 Last word on our most recent protest sign:
#GUNSENSE Because the 2nd Amendment is NOT the only right and protection Americans enjoy.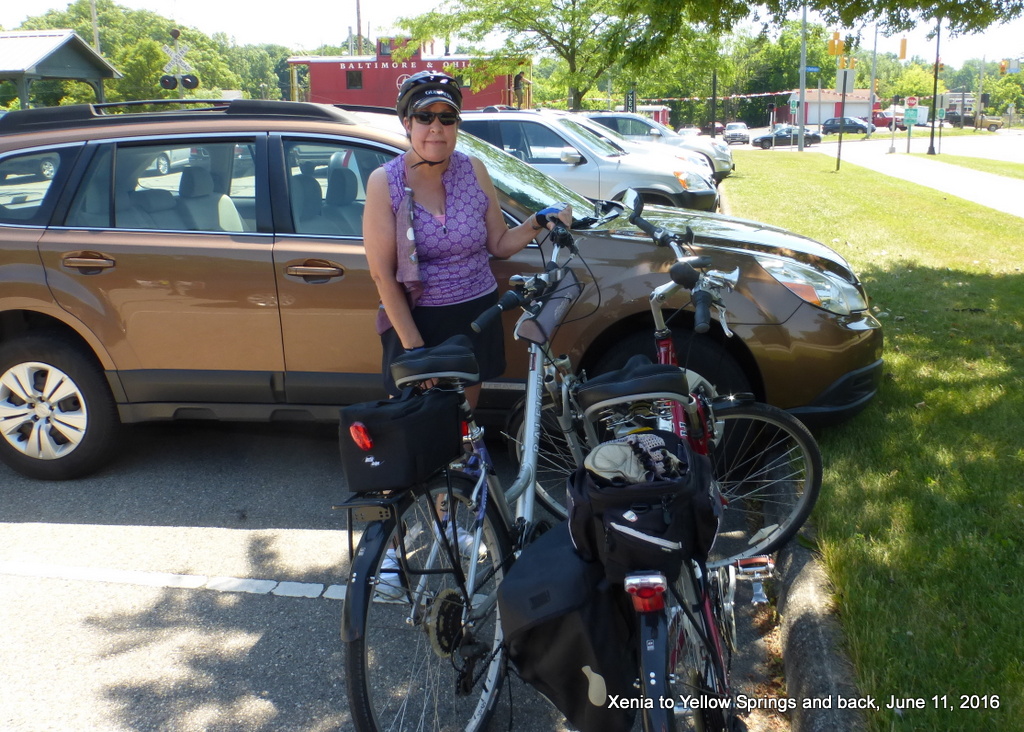 At Xenia Station, at noon, ready to go.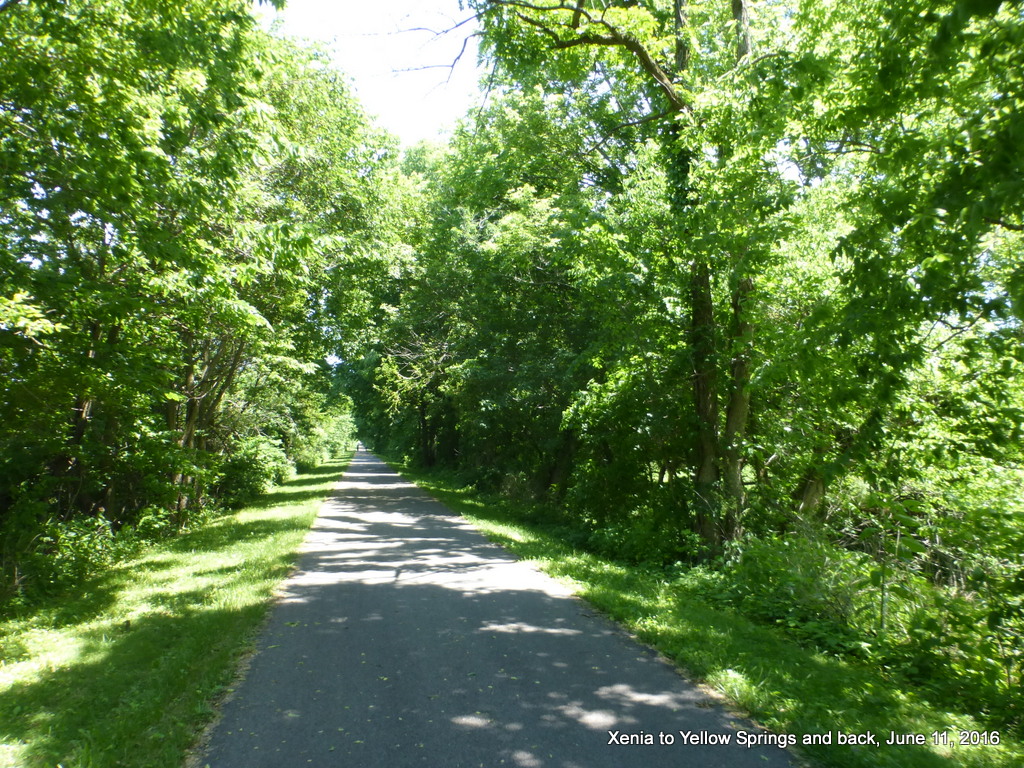 Heading north on a shady stretch.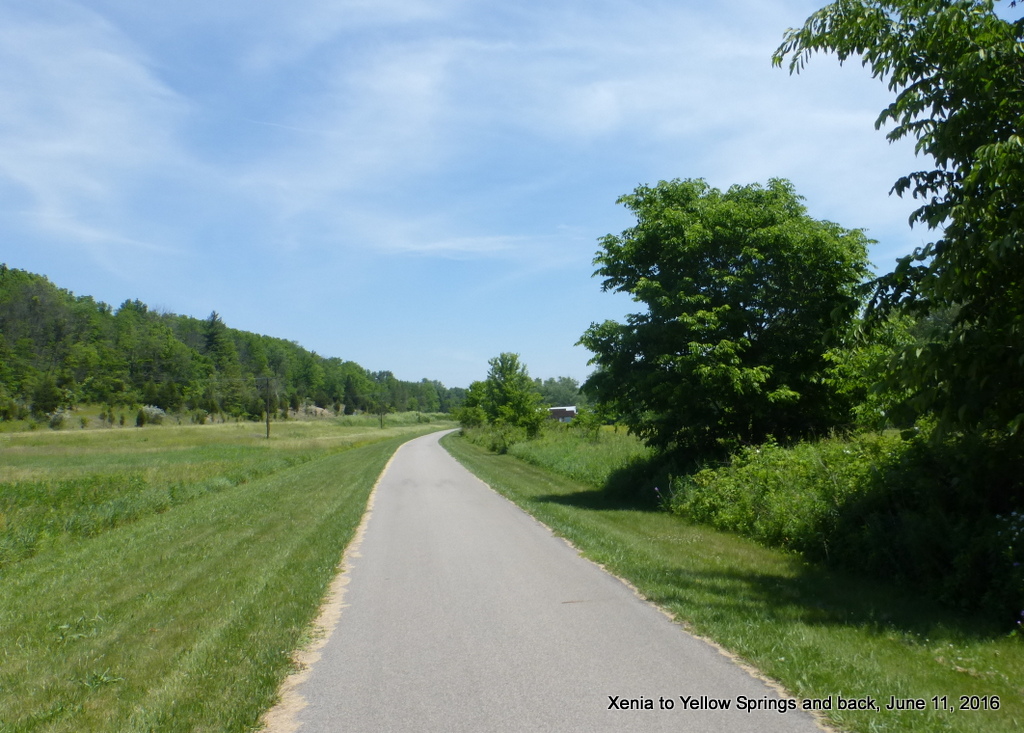 Heading north on a sunny stretch.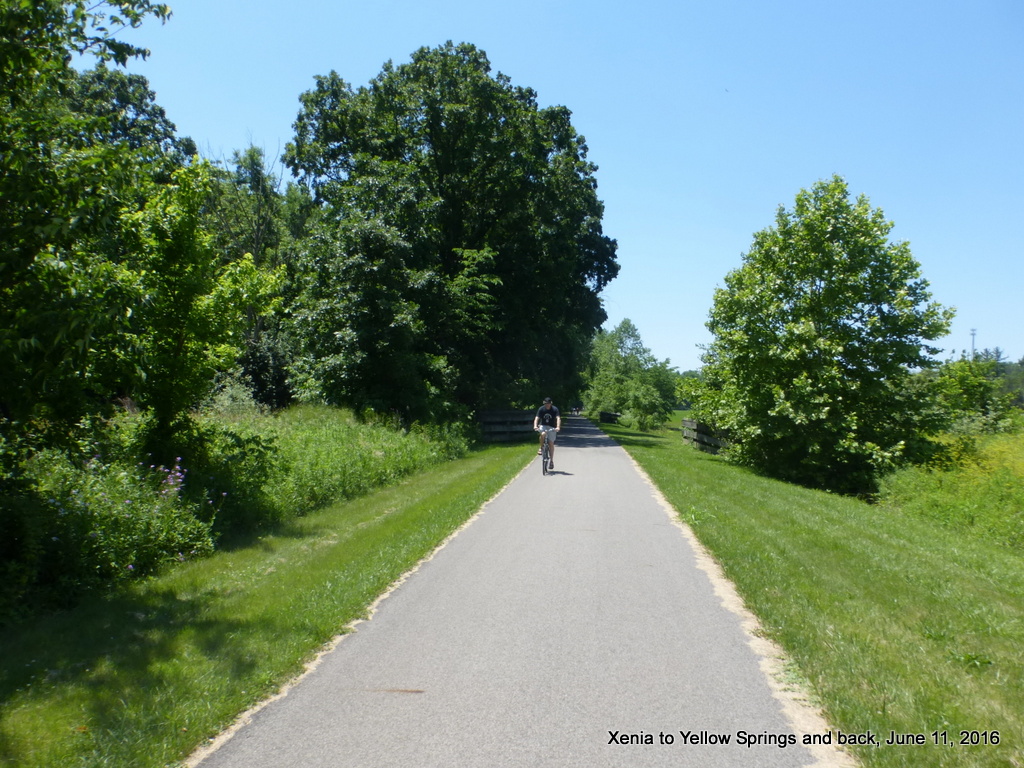 Over my shoulder.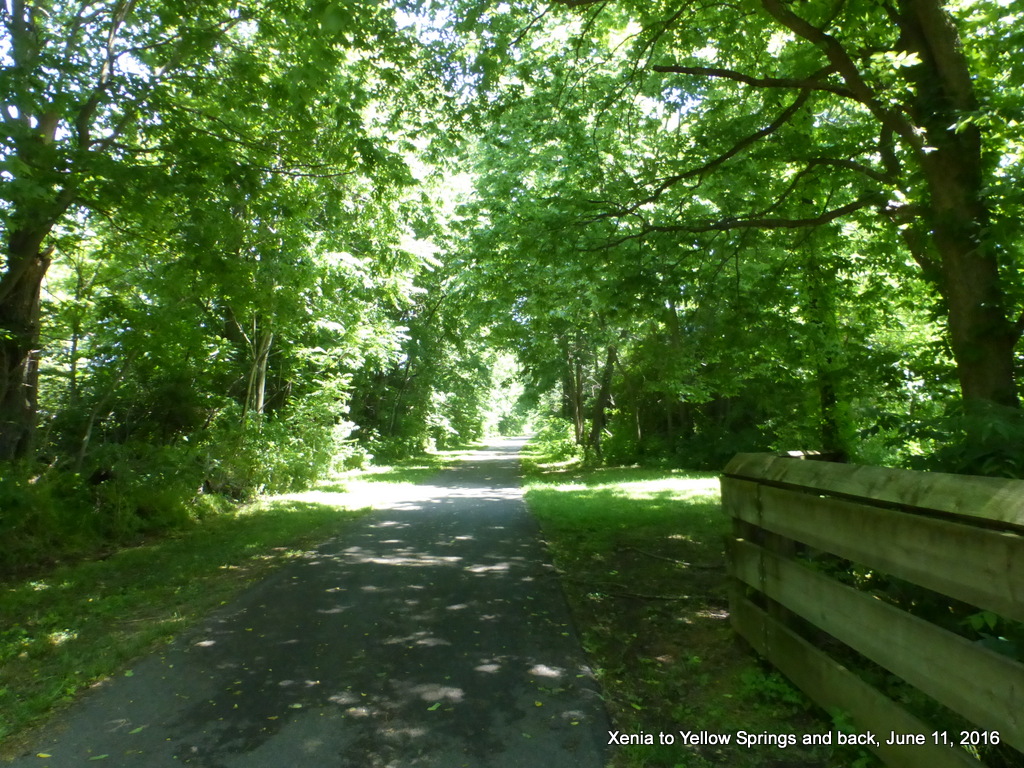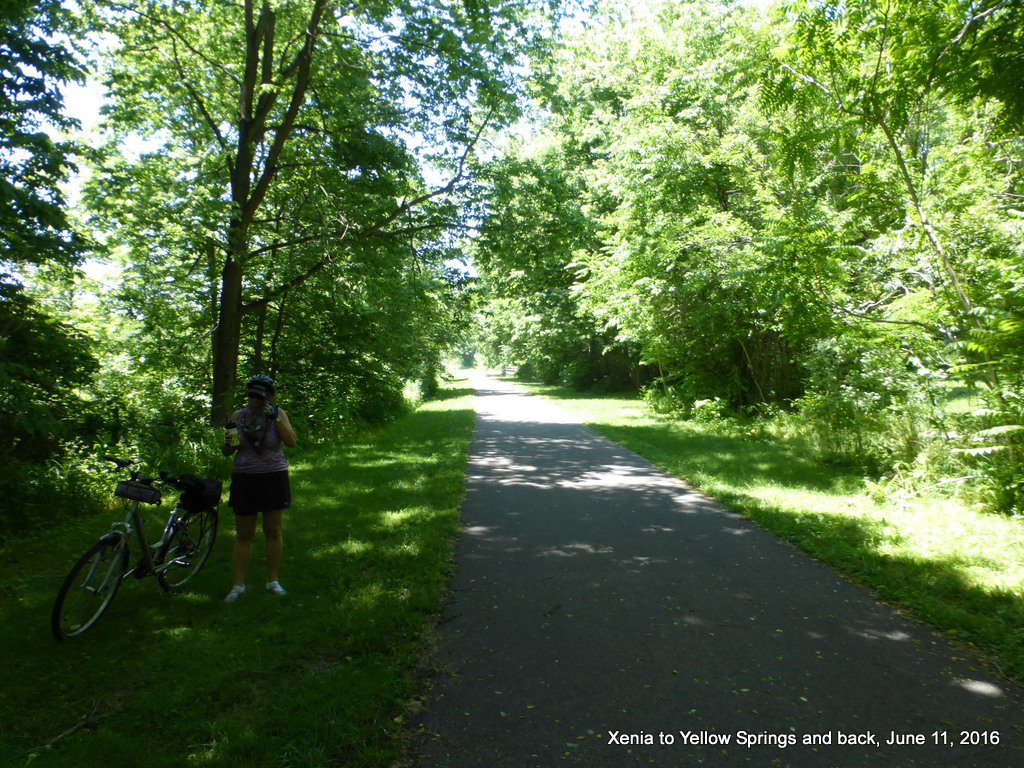 Water break. (Ambient air temperature in mid-90's.)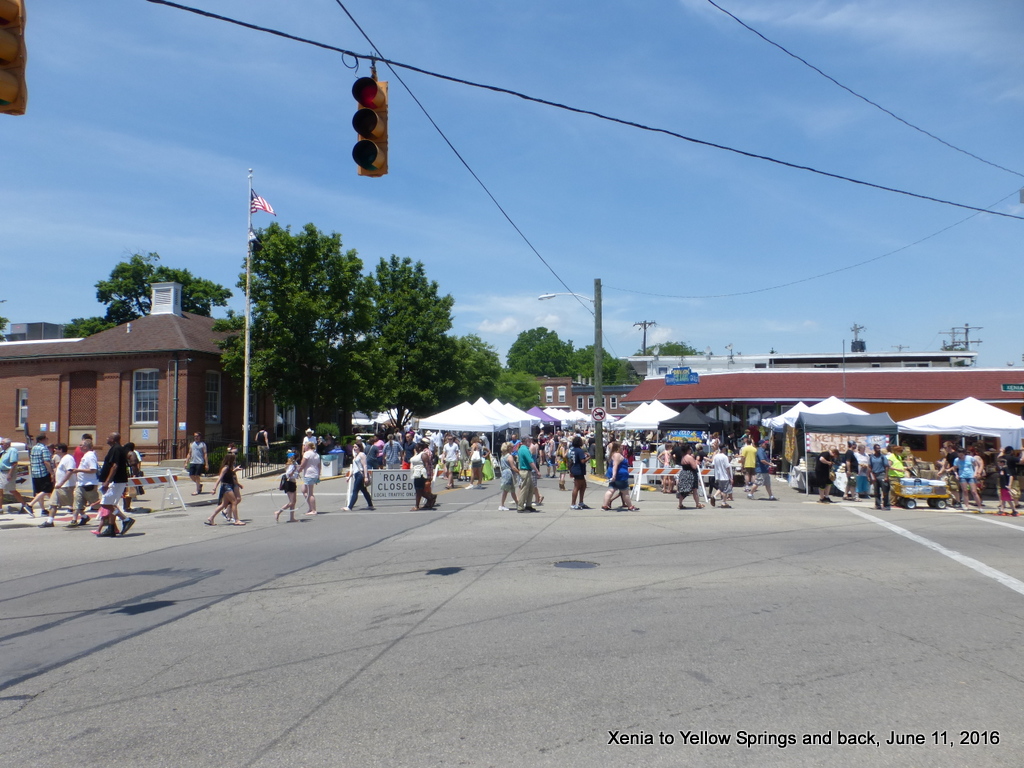 First sight of the Yellow Springs street fair.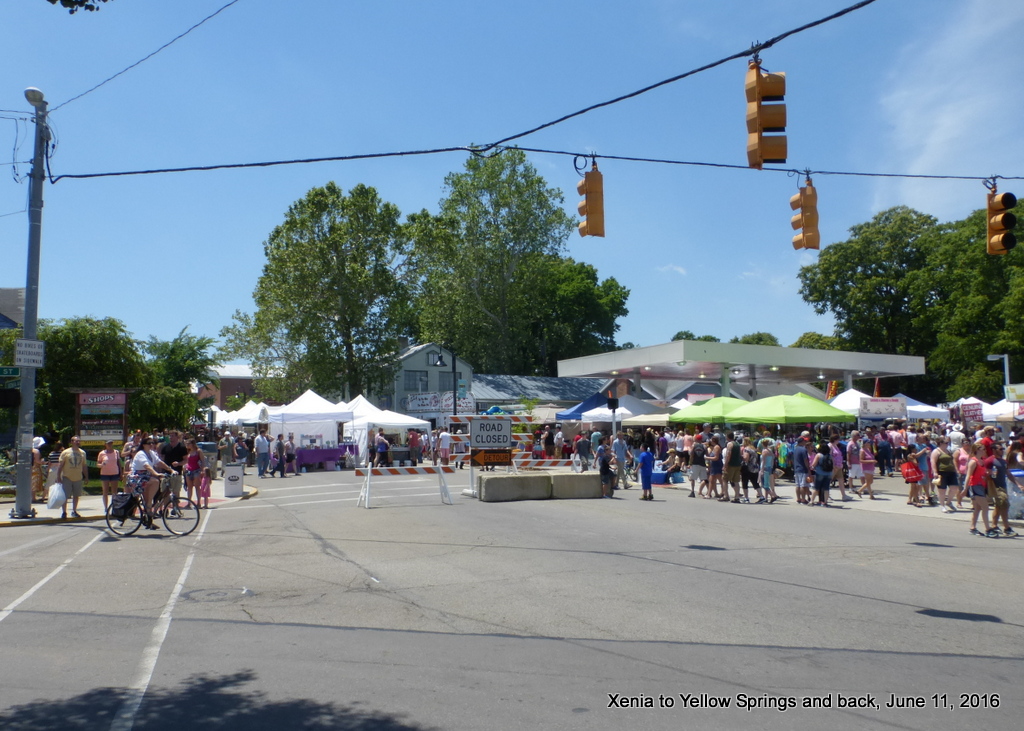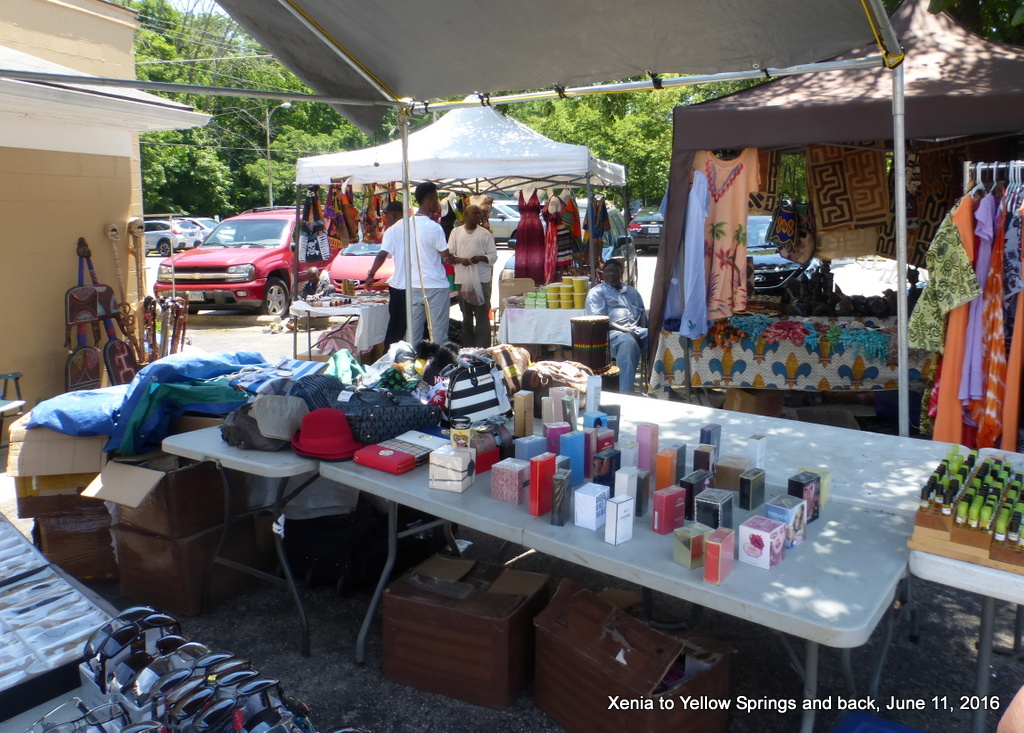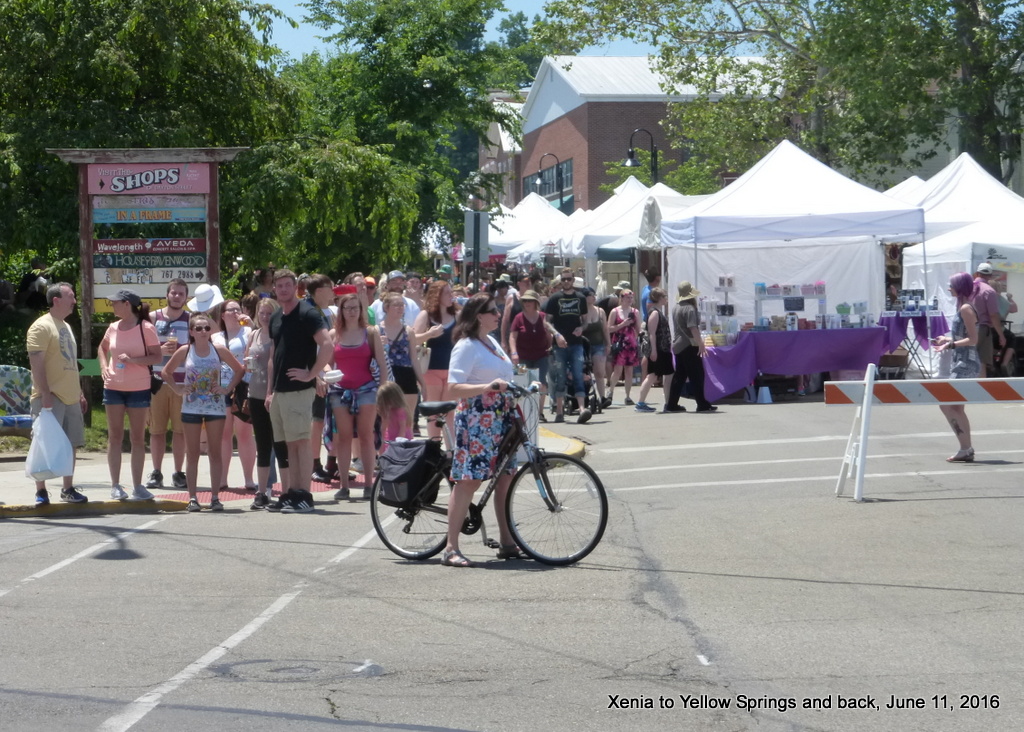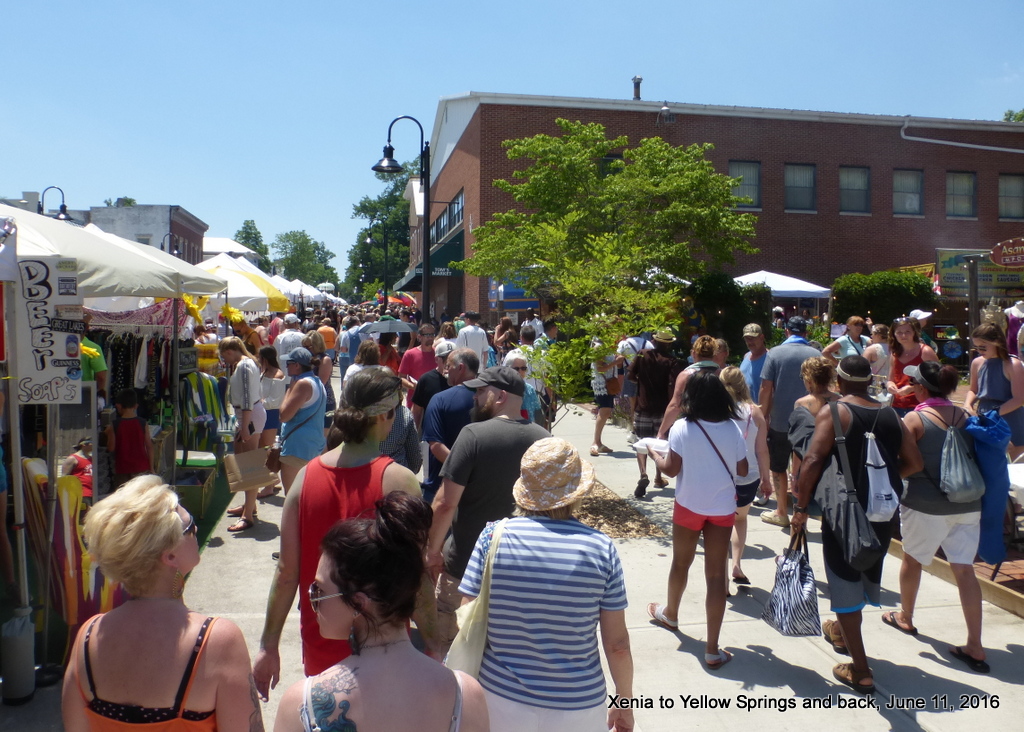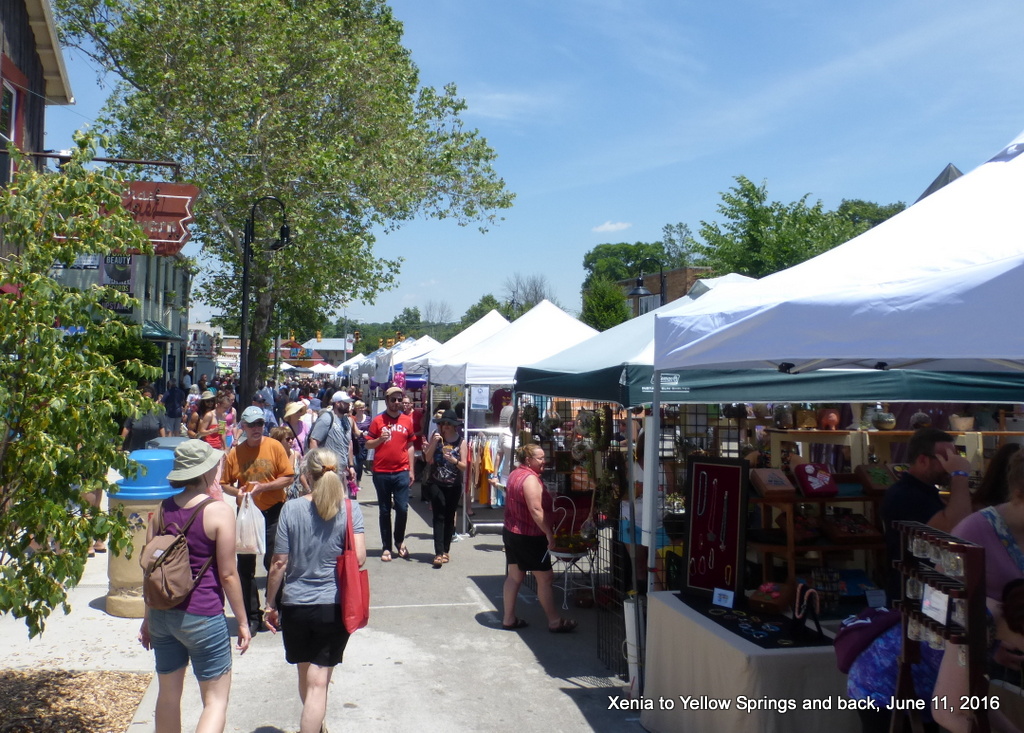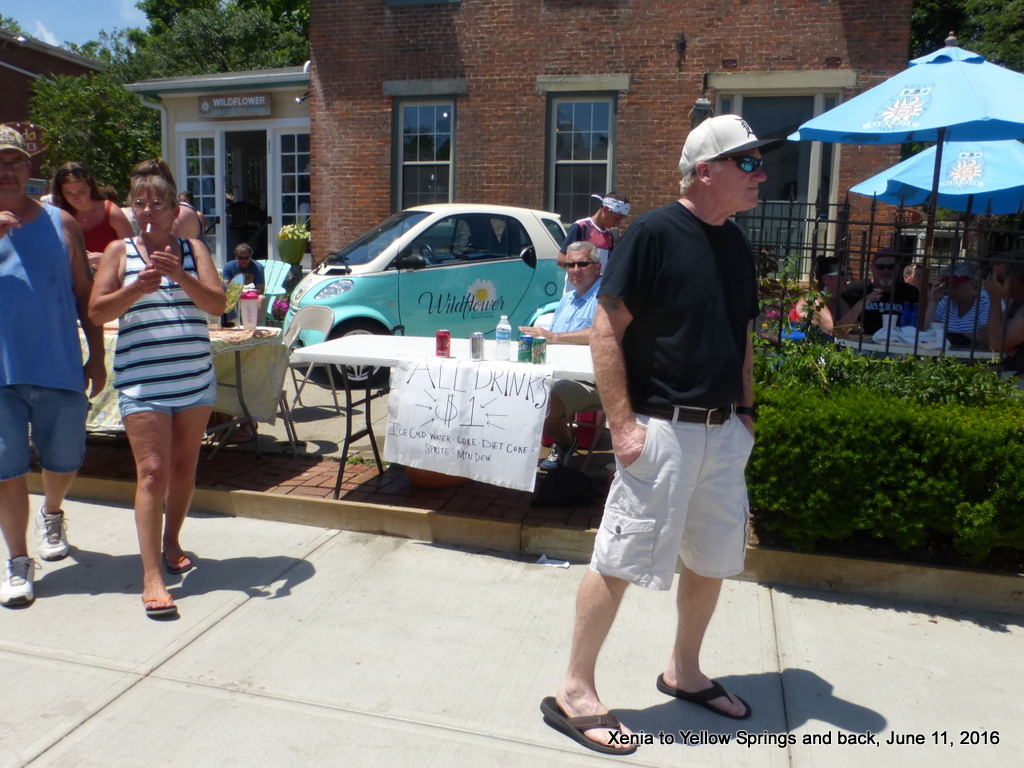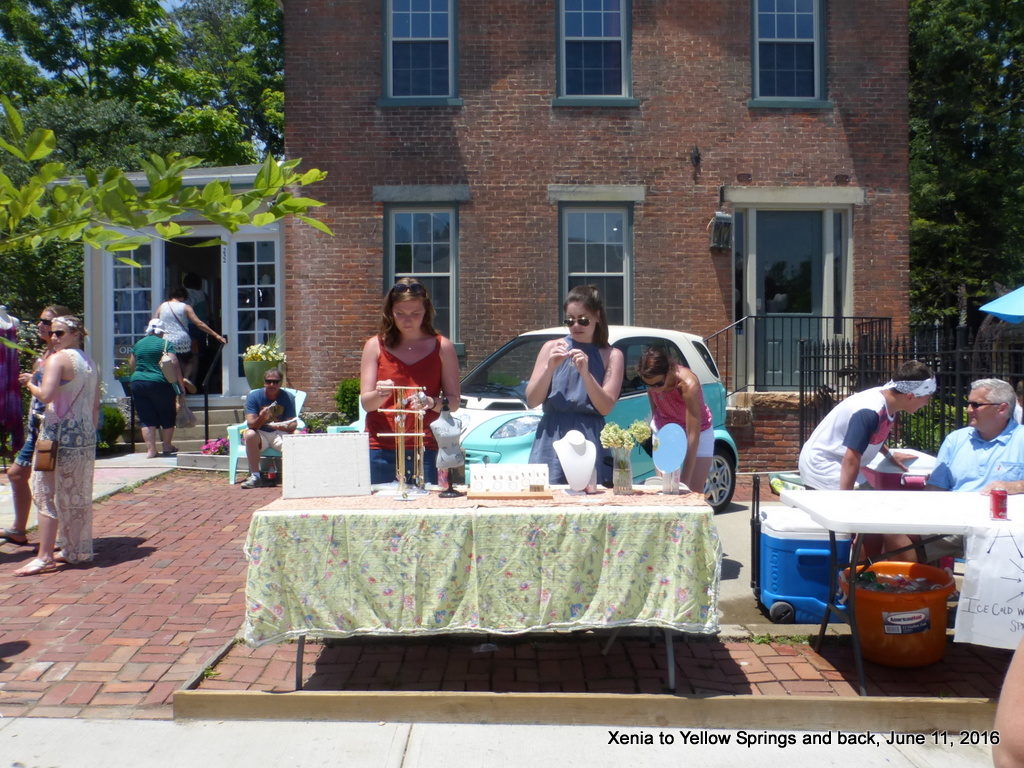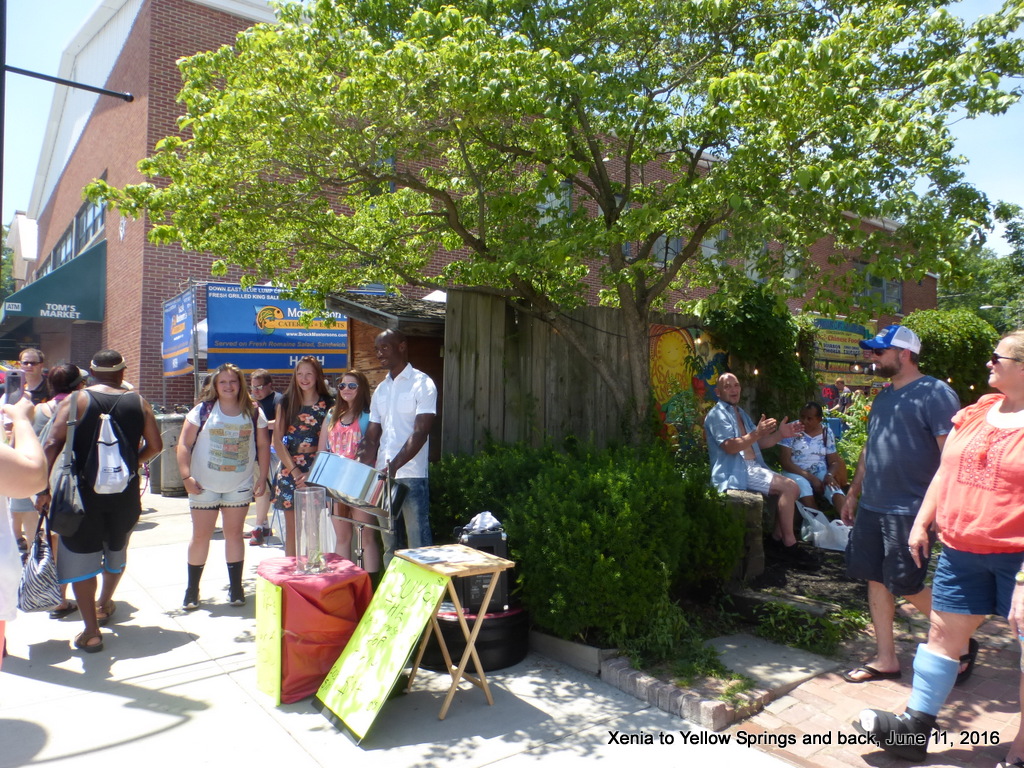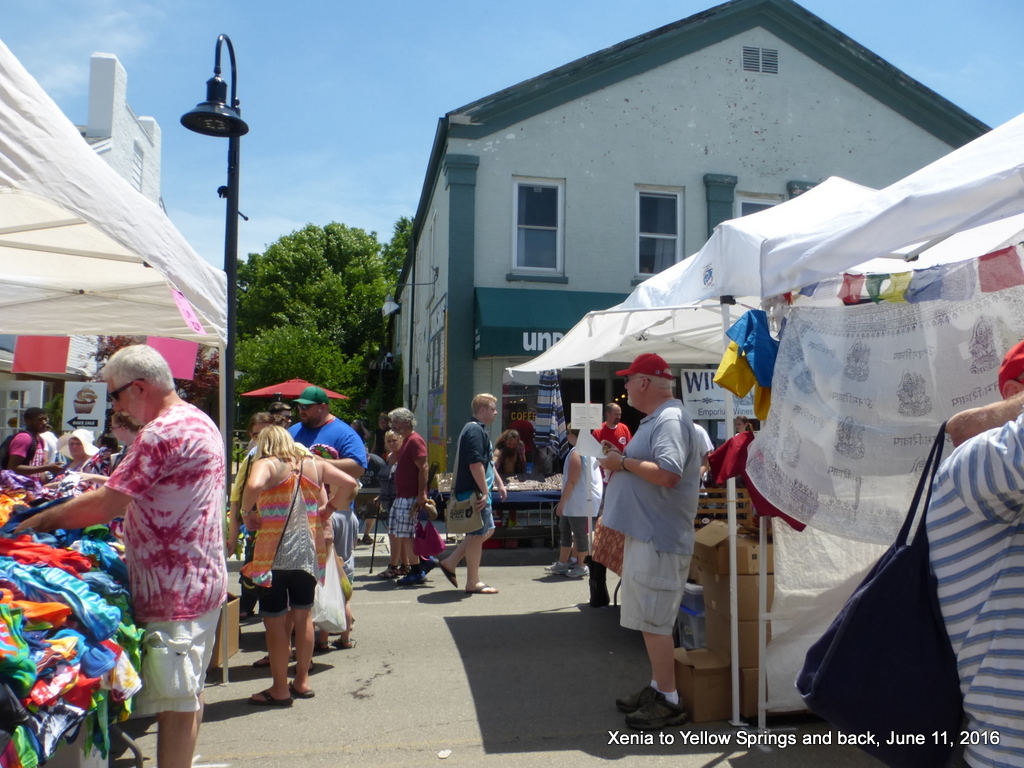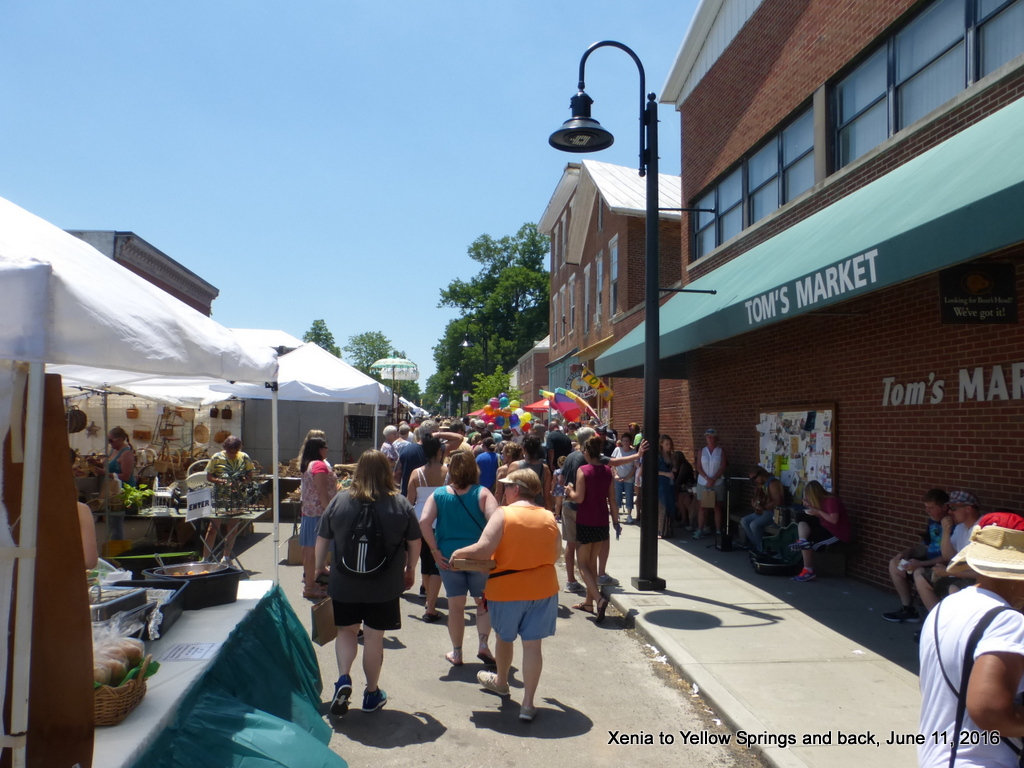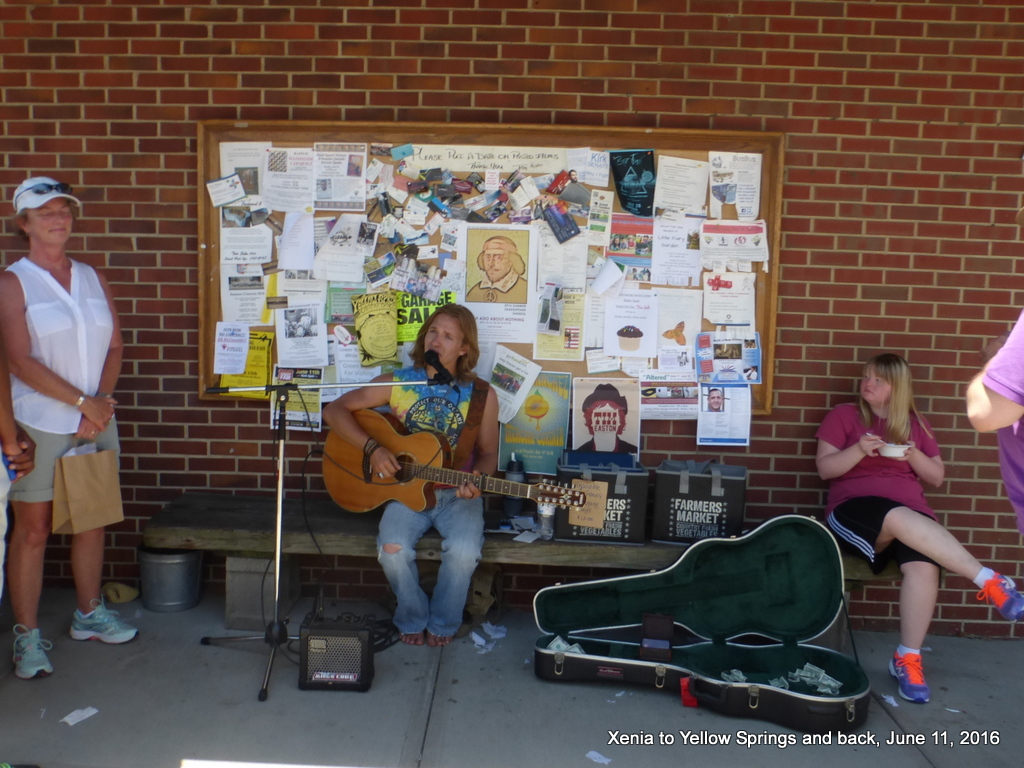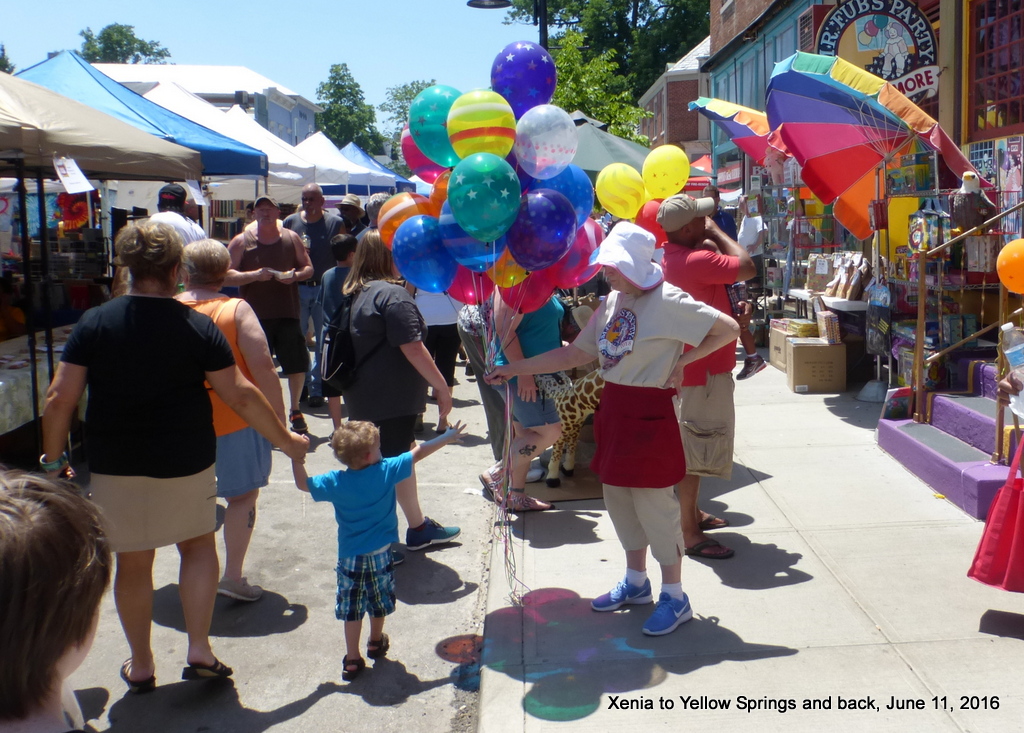 Balloons!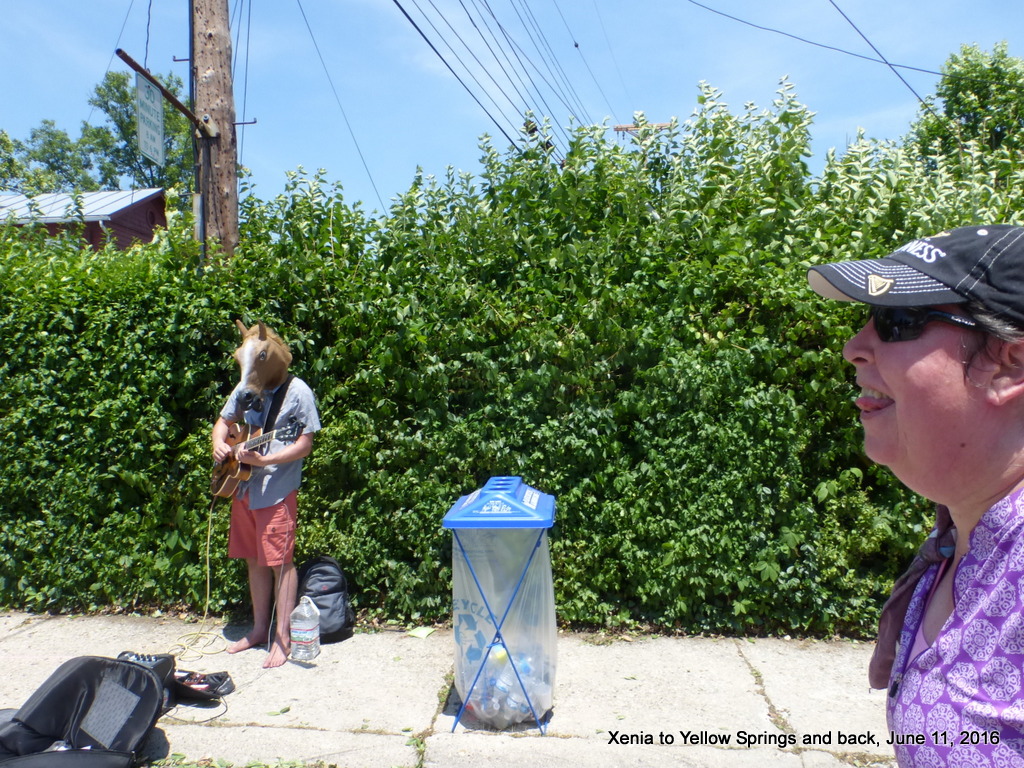 Musician performing barefoot while wearing a horse mask.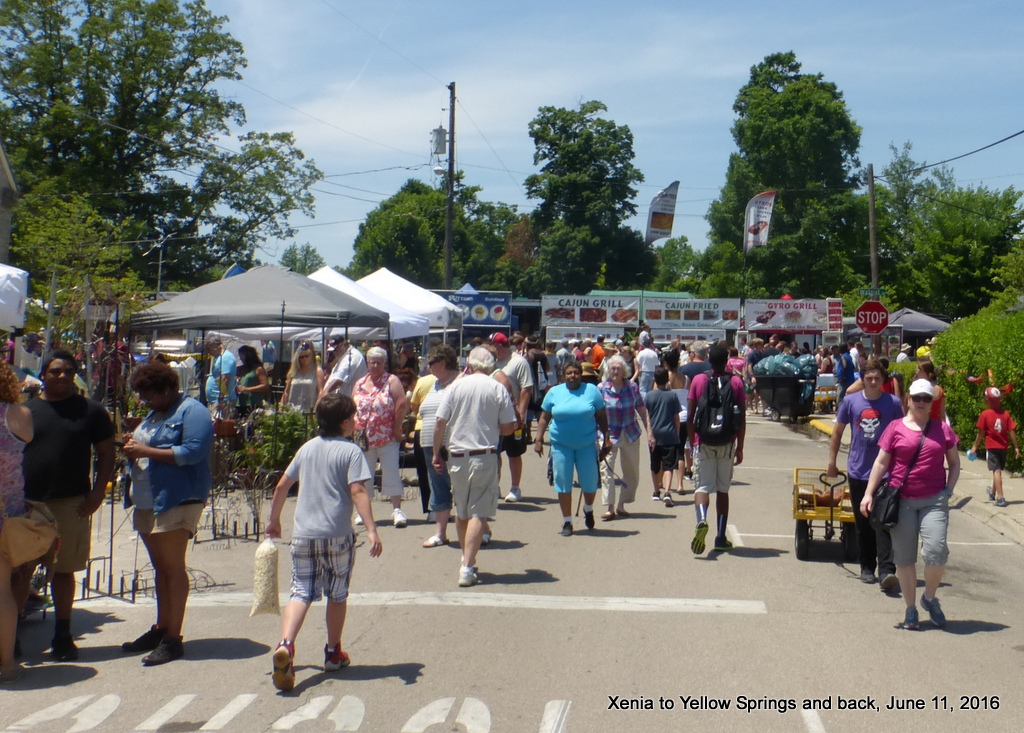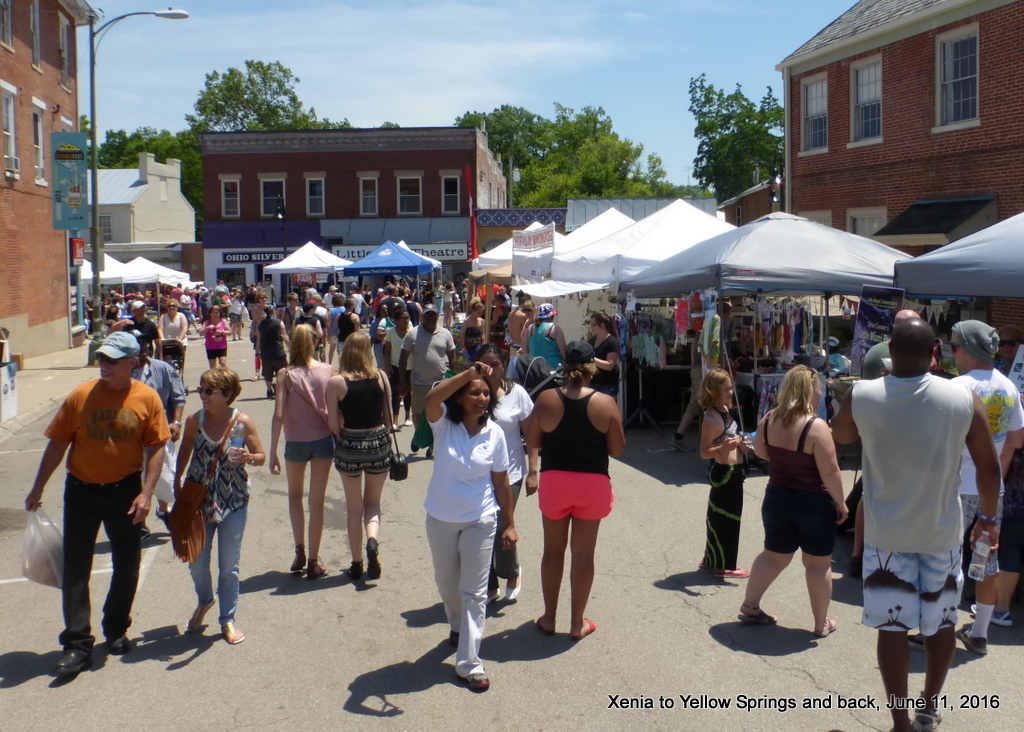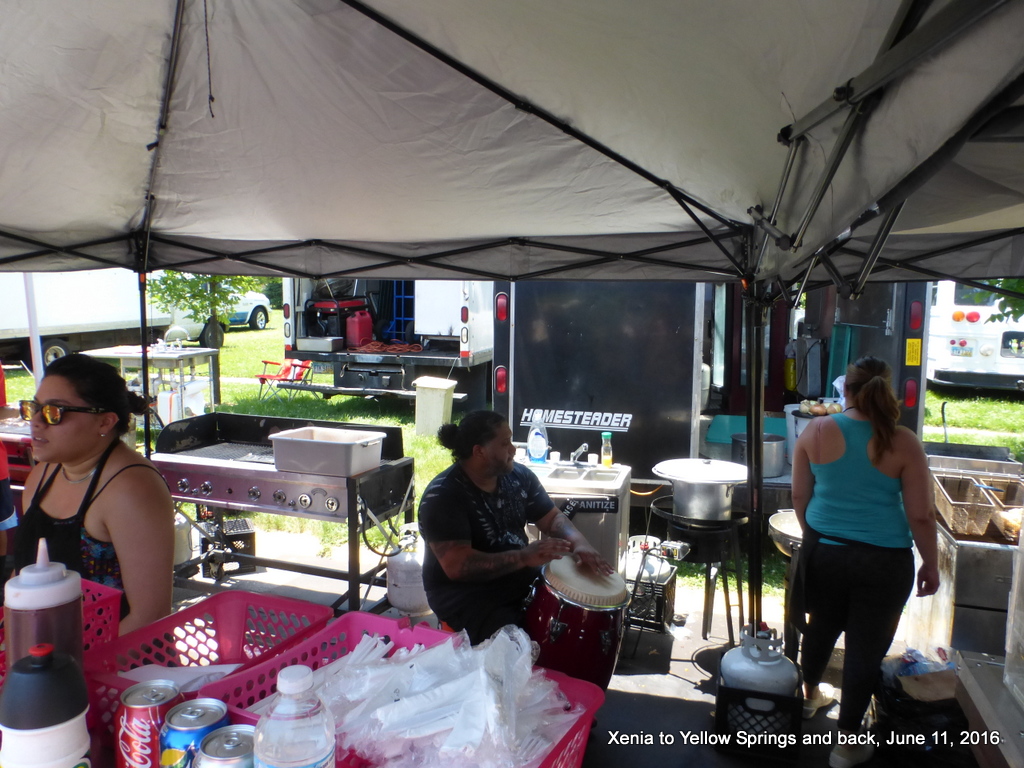 Musician performing at our choice for lunch, Antojitos Criollos.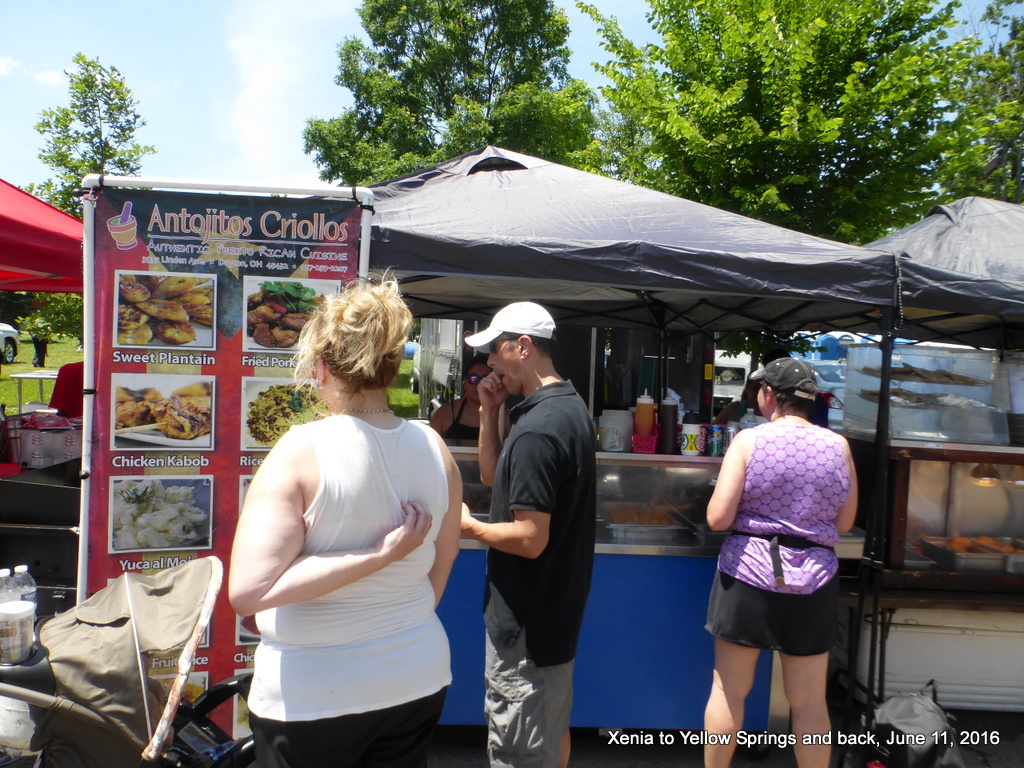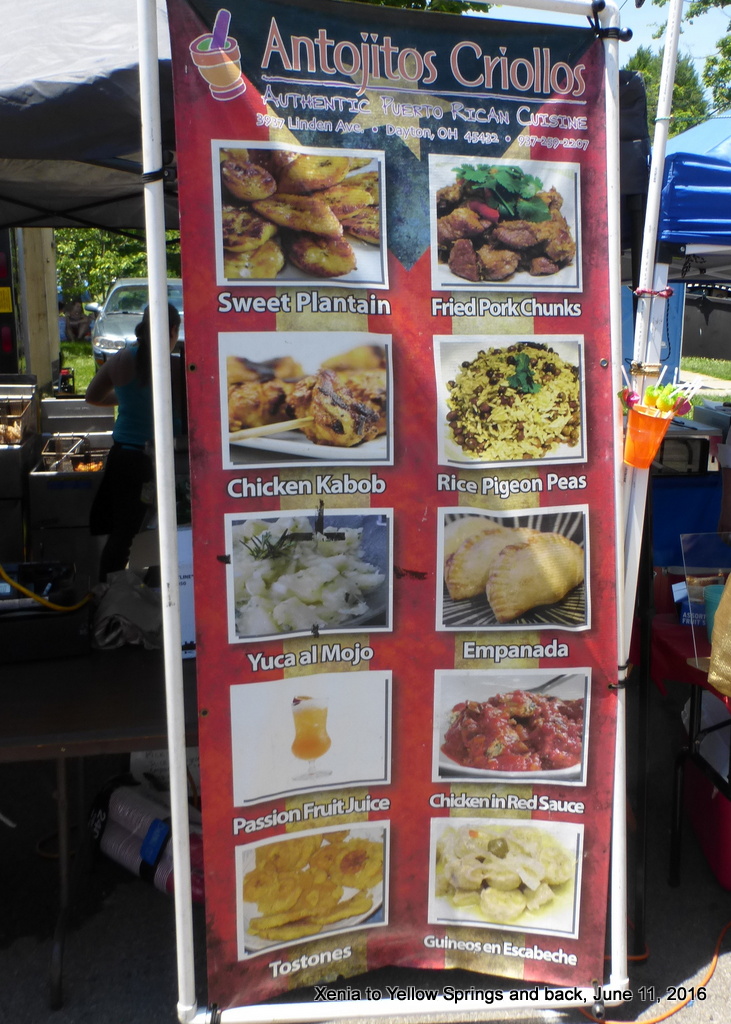 We had delicious chicken in red sauce, fried plantain, and rice pigeon peas.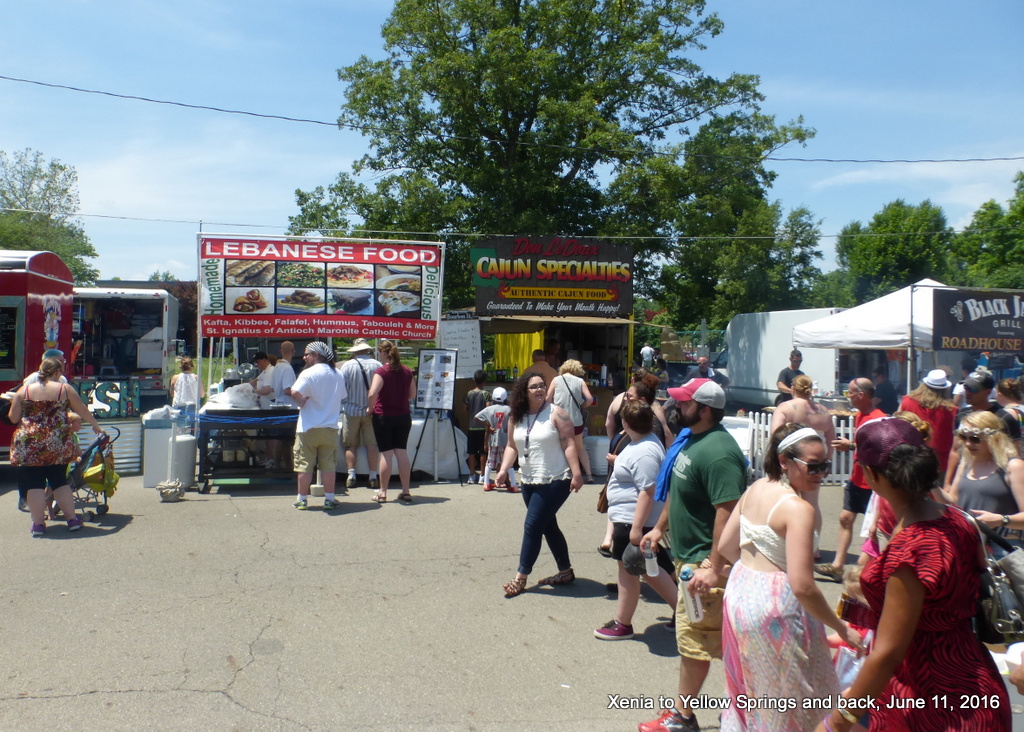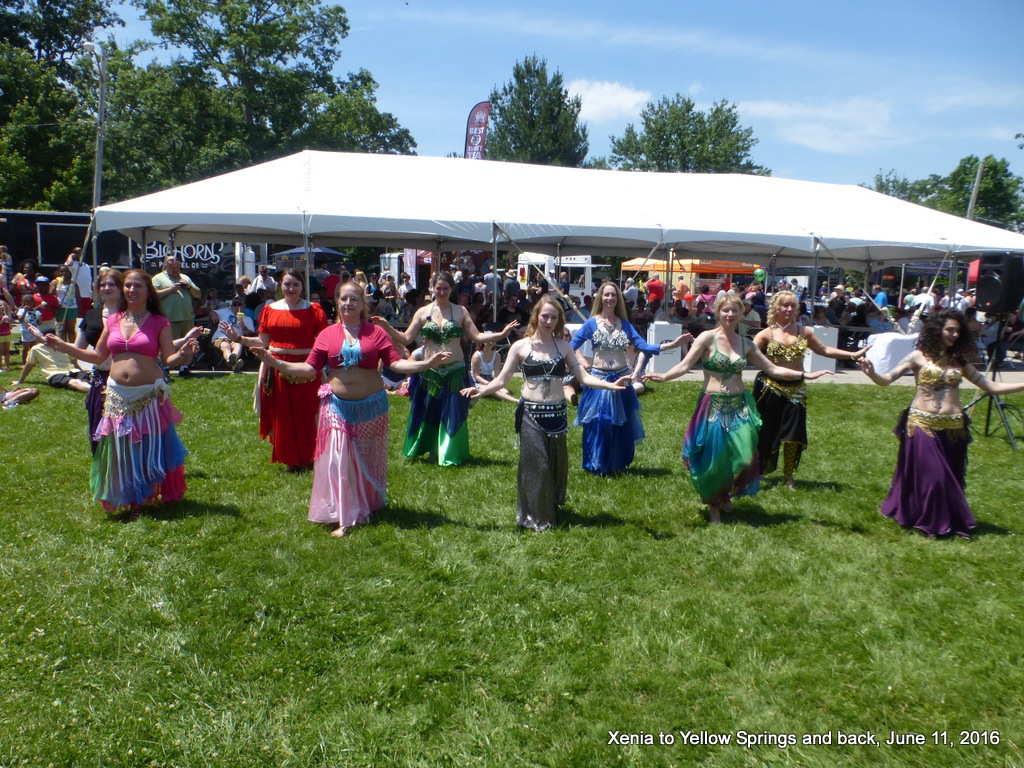 We happened by just as this group began to perform.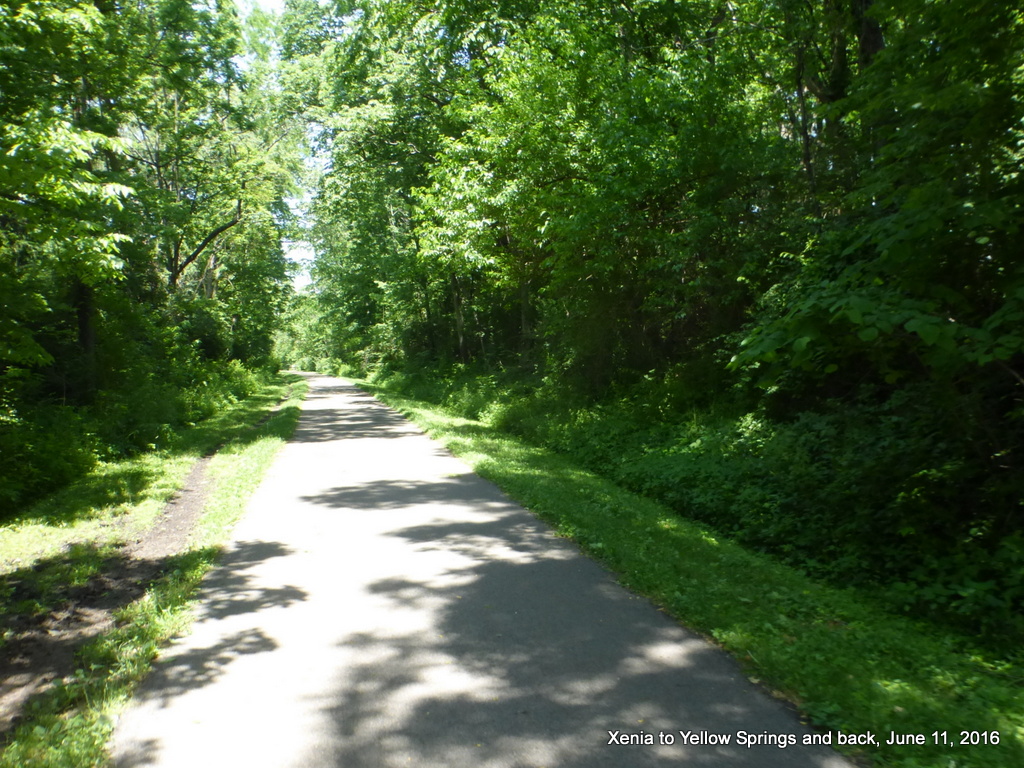 Back on the trail, heading south.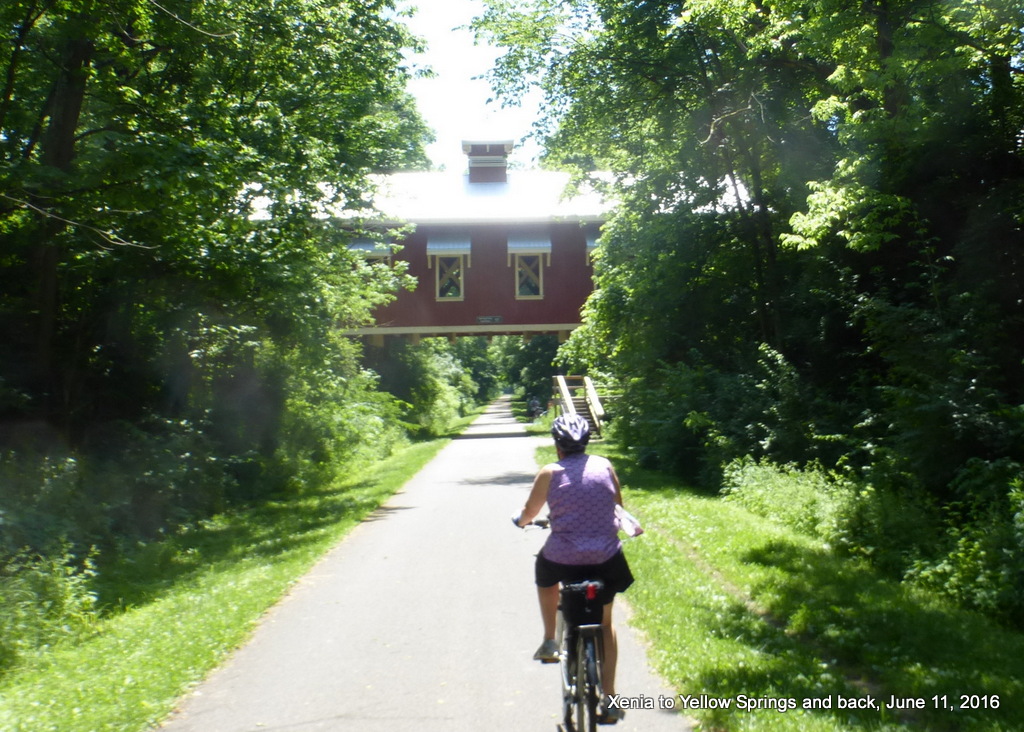 1.5 miles south of Yellow Springs, 8.7 miles north of Xenia.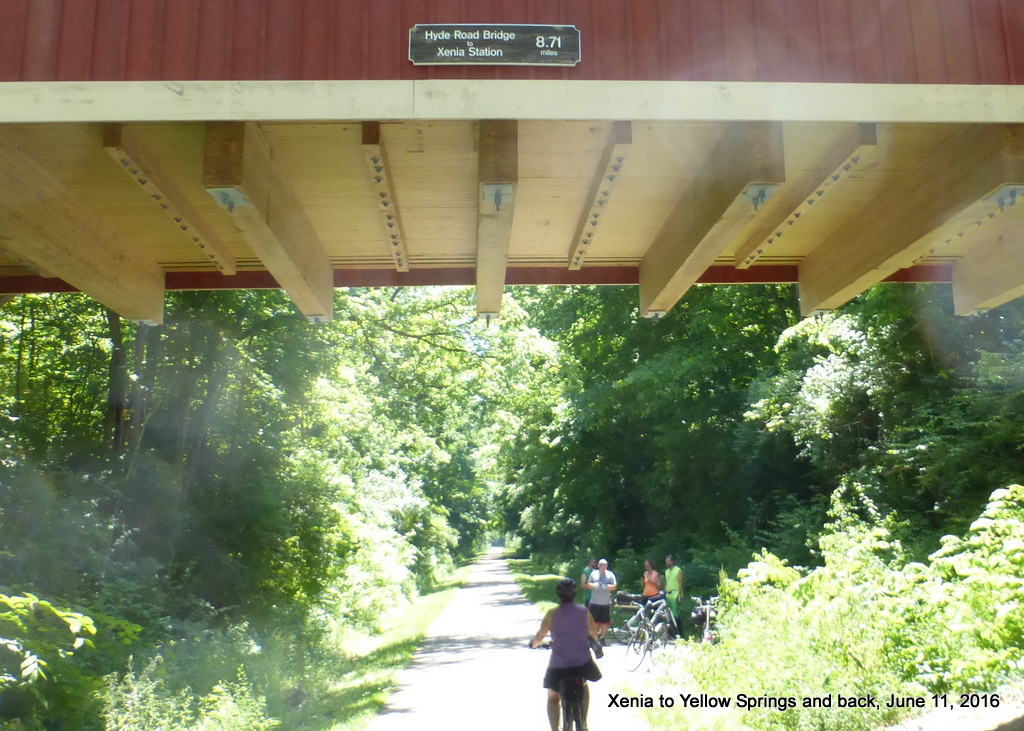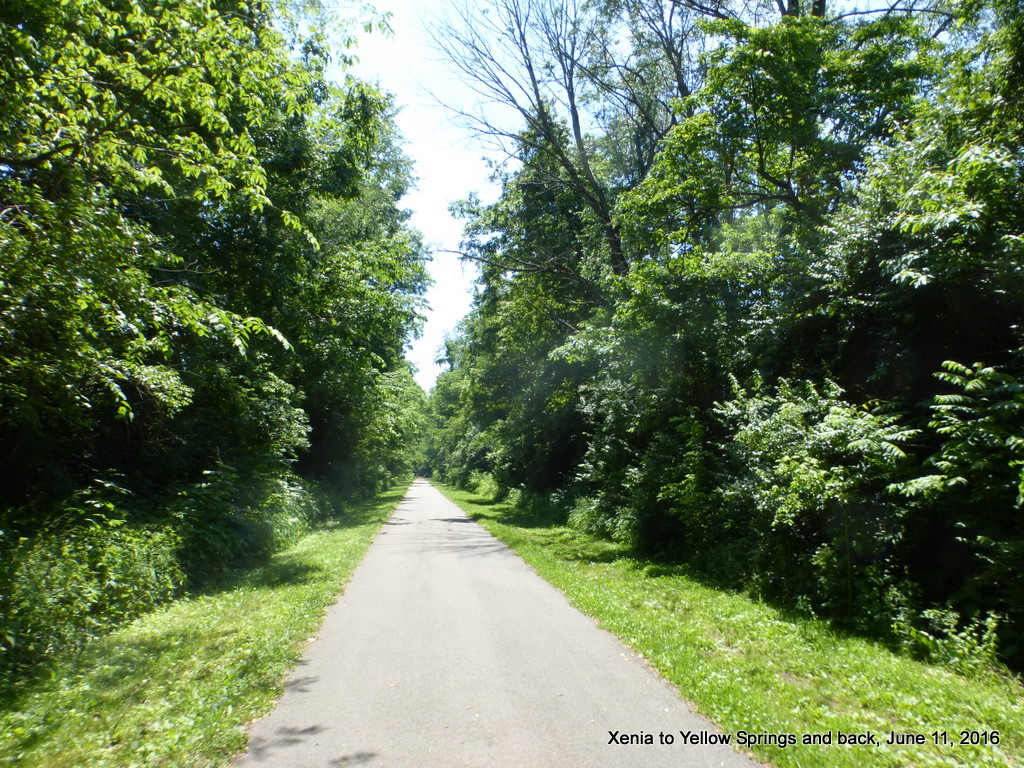 A long climb ahead.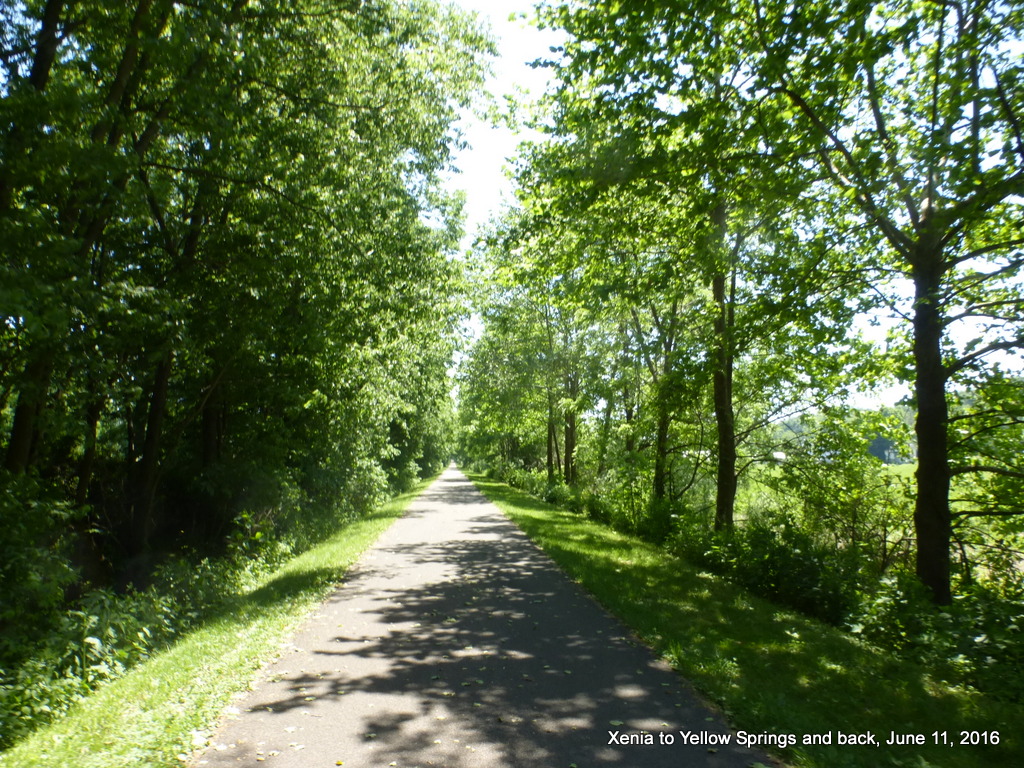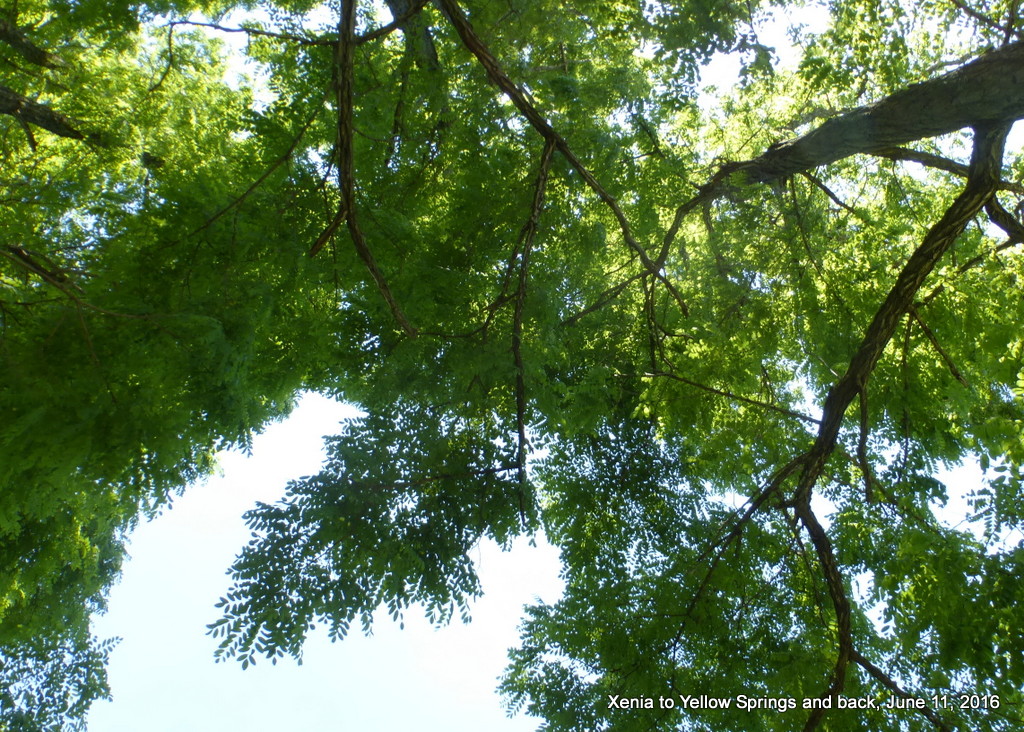 After collapsing in a shady spot, I'm looking up at the sky.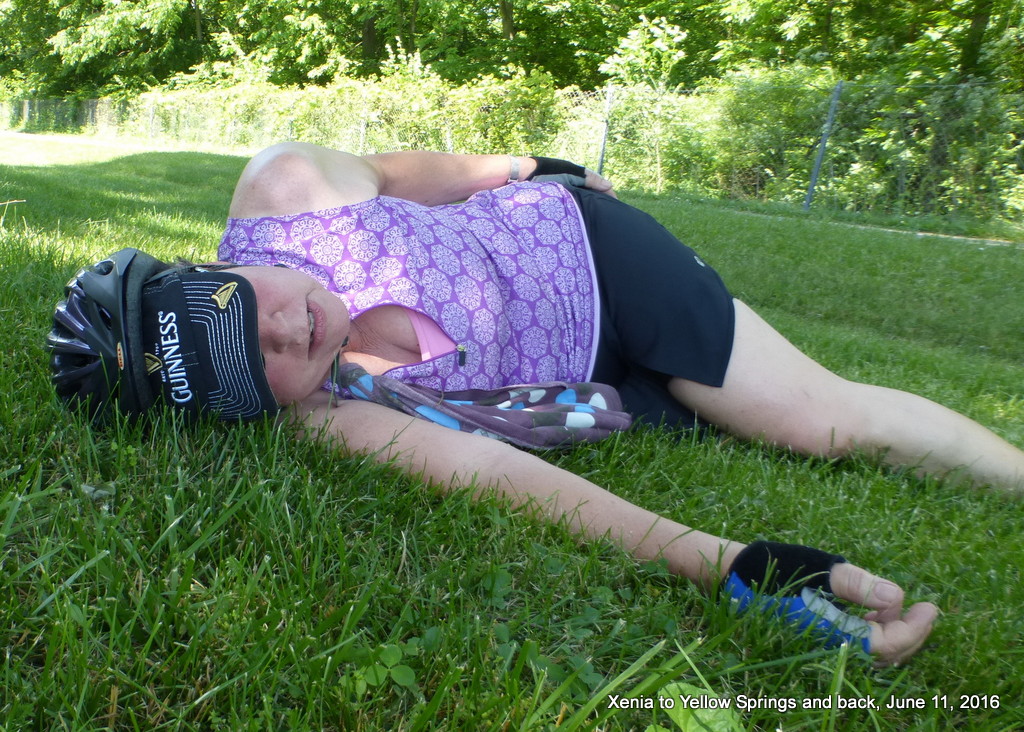 Also collapsed.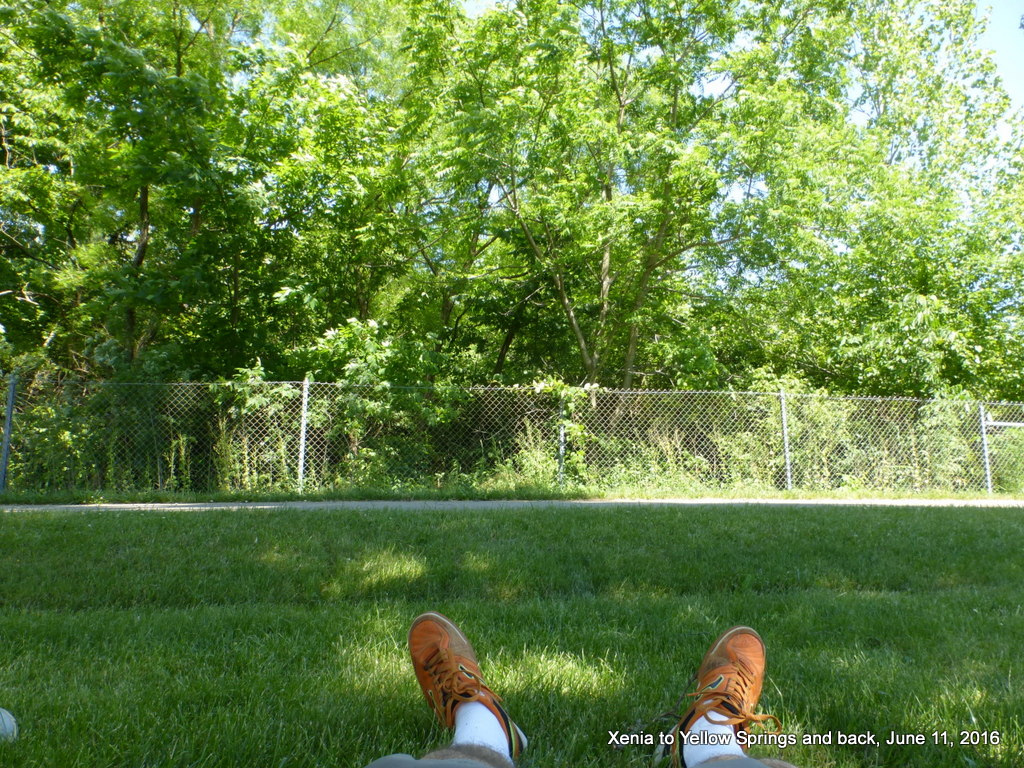 The view beyond my feet.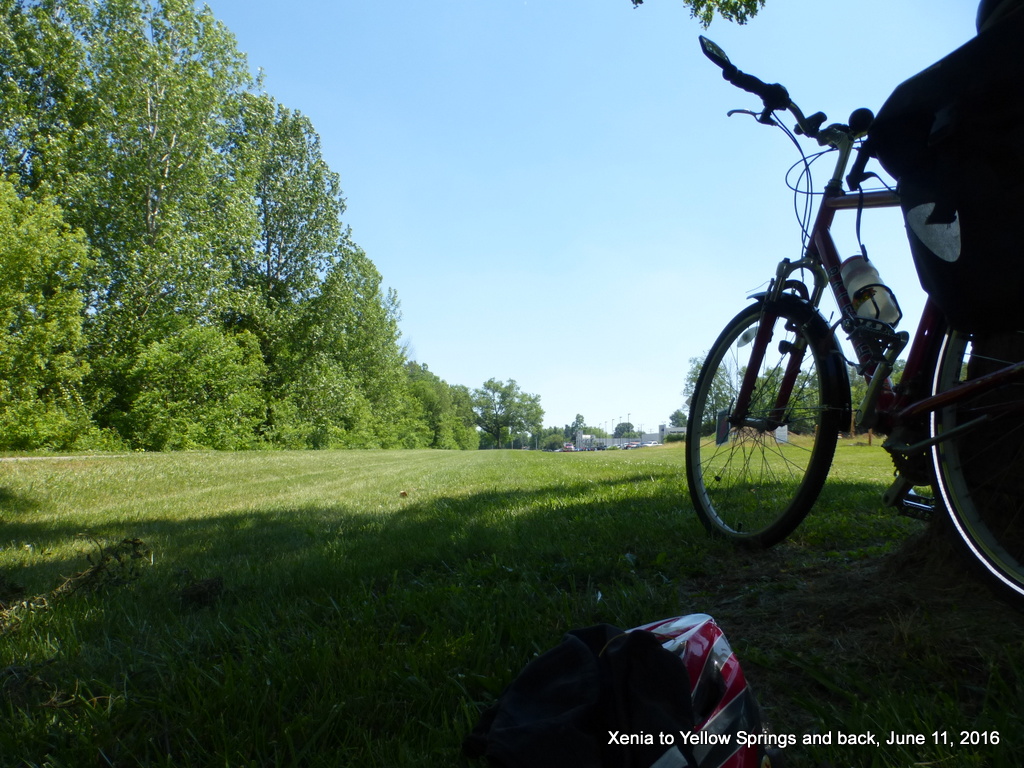 Looking south.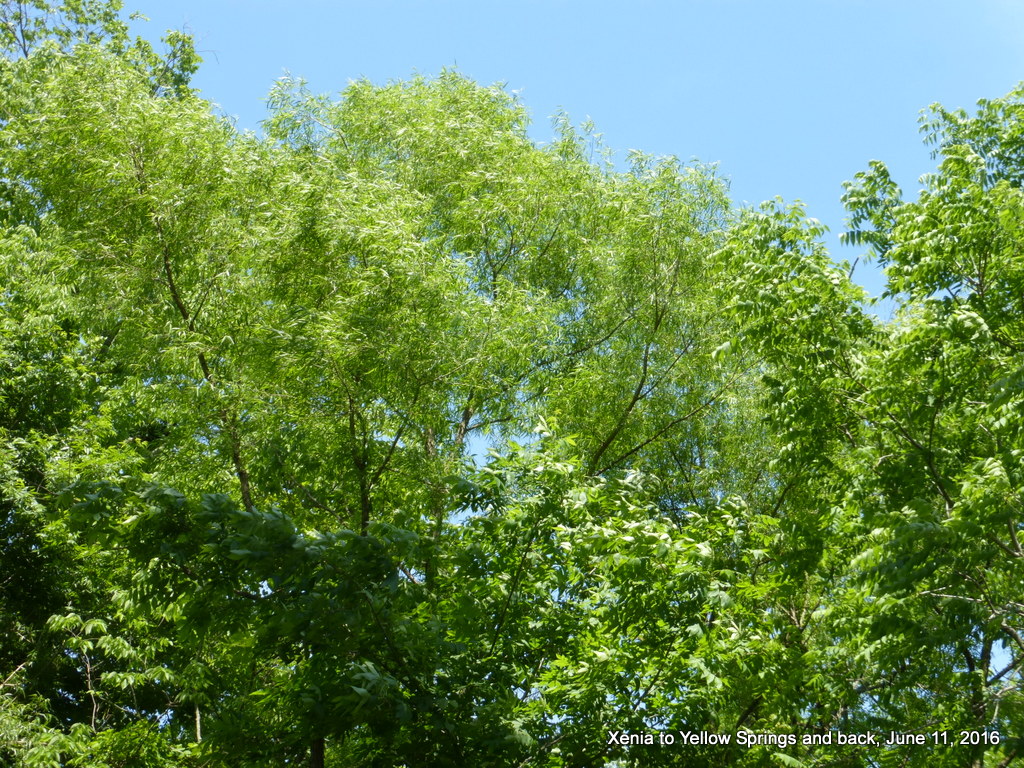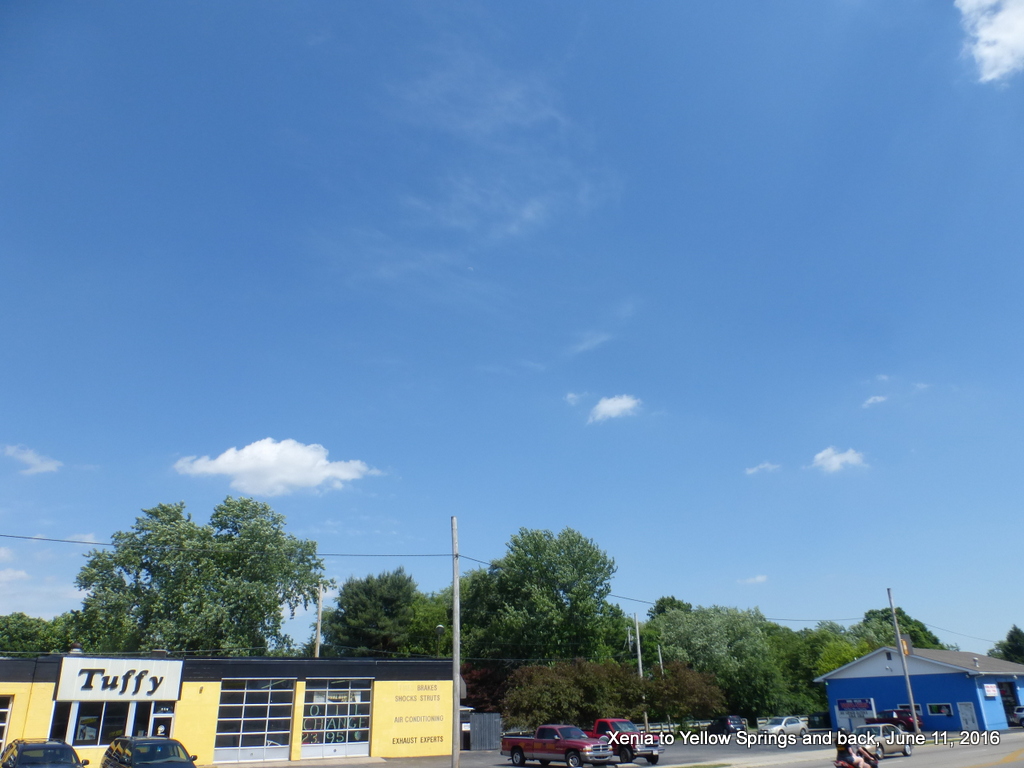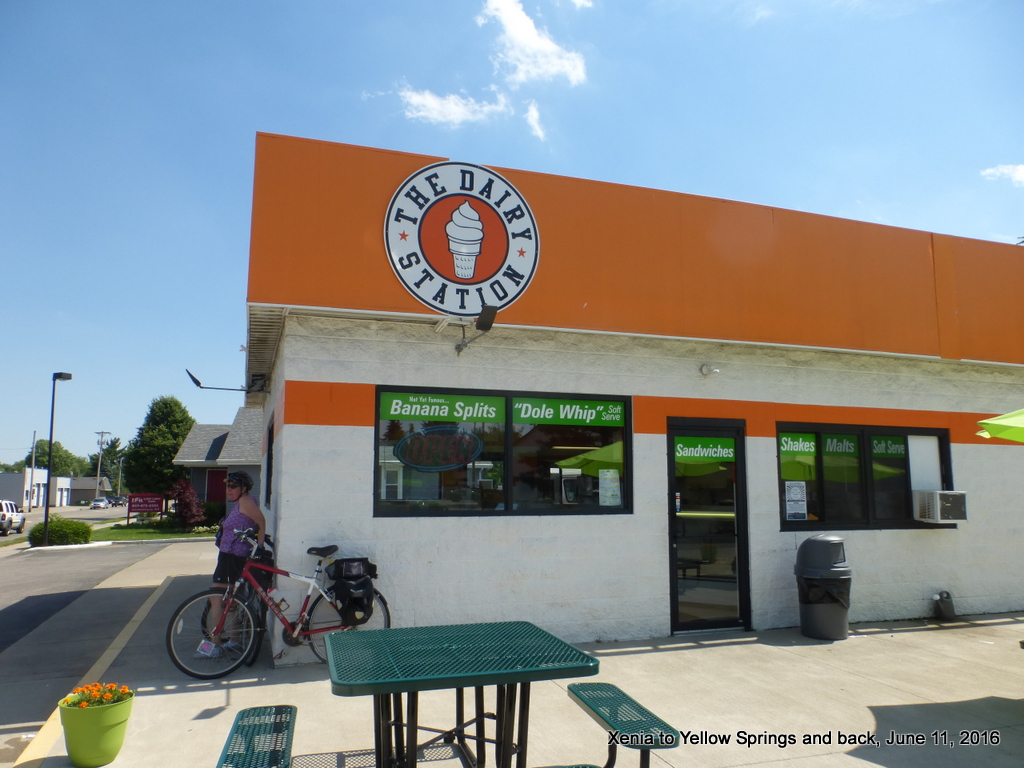 A really great place near the end of the ride.