Signs of Spring and End of an Era.
Mid-March, 2016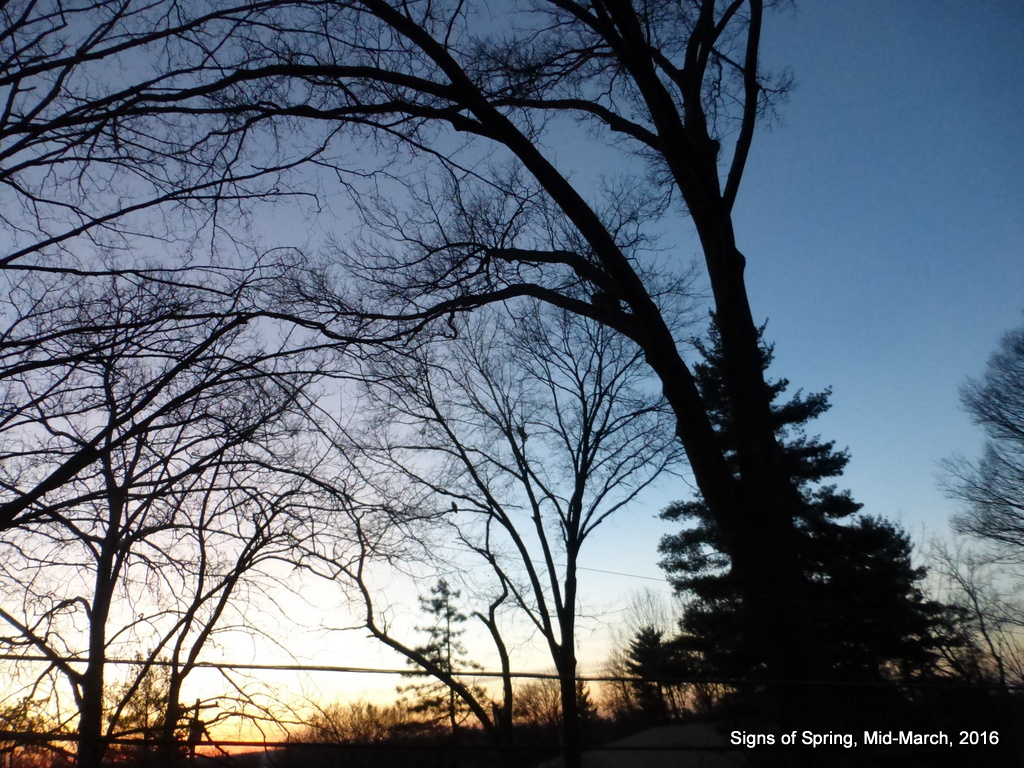 Evening Owl Sighting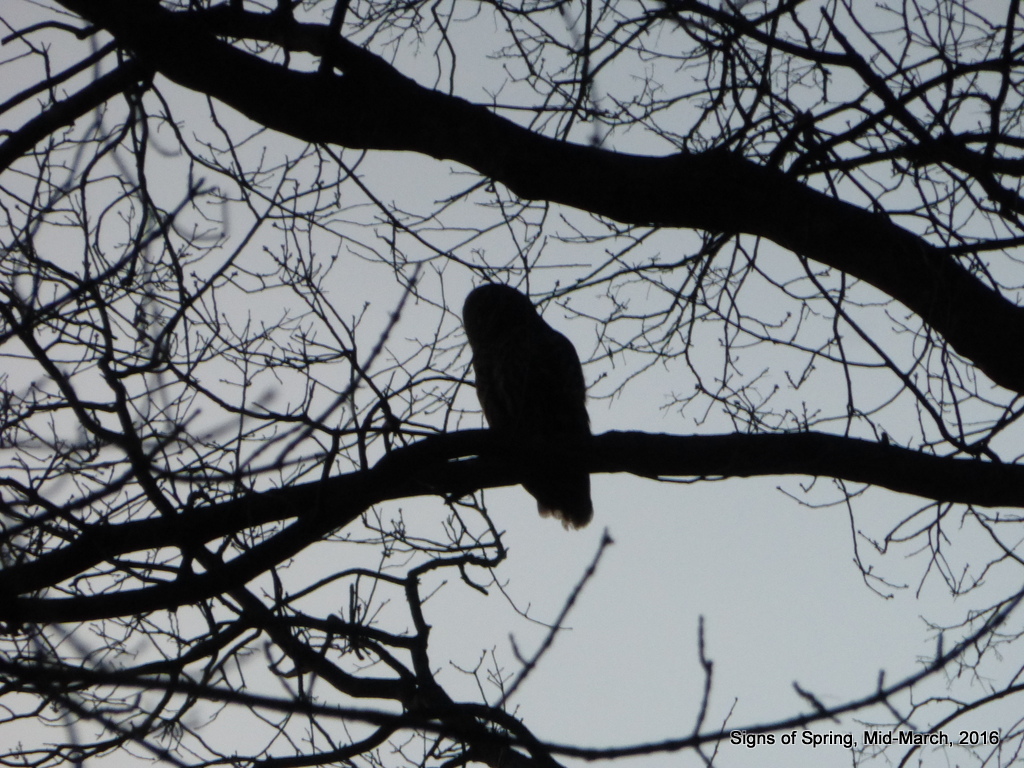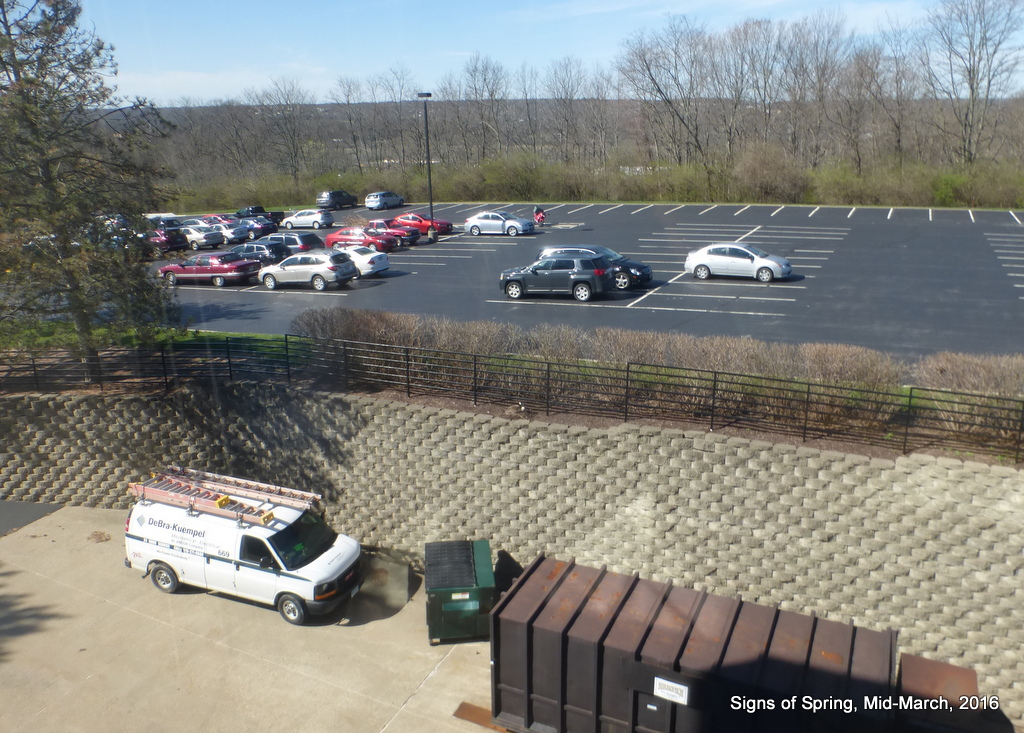 Morning Duck Sightng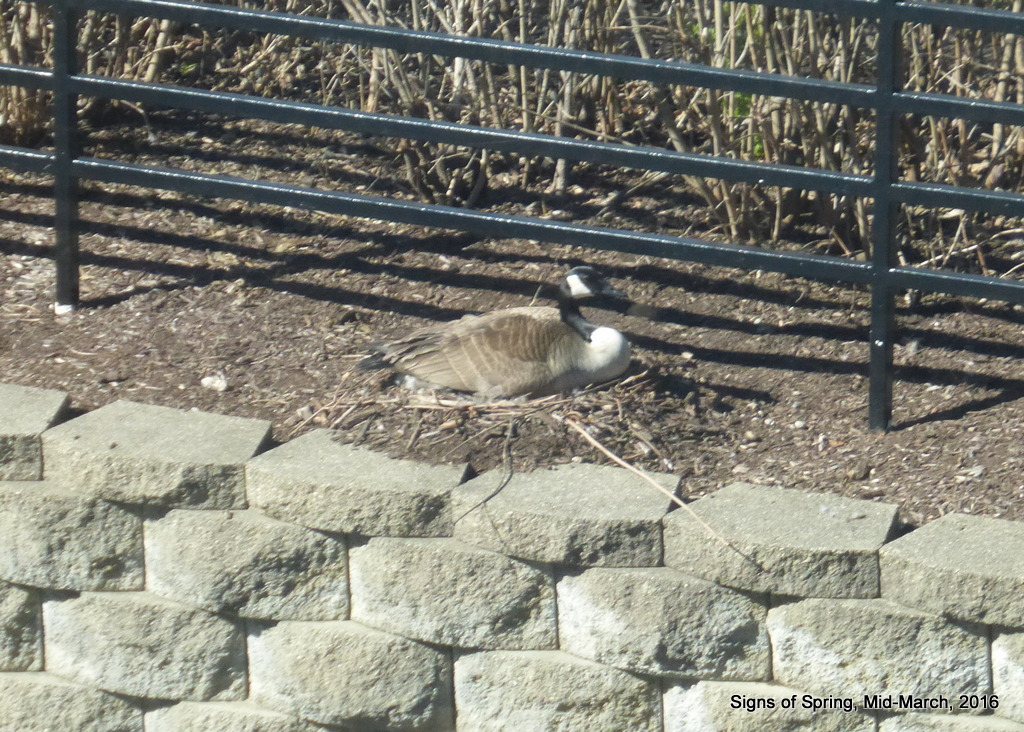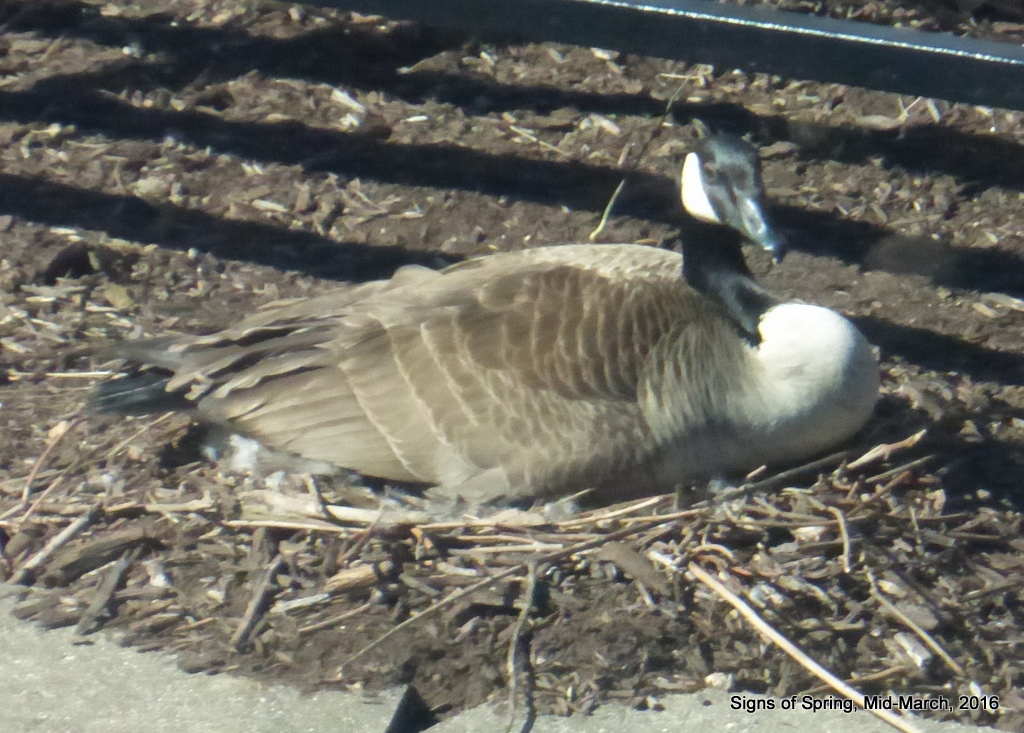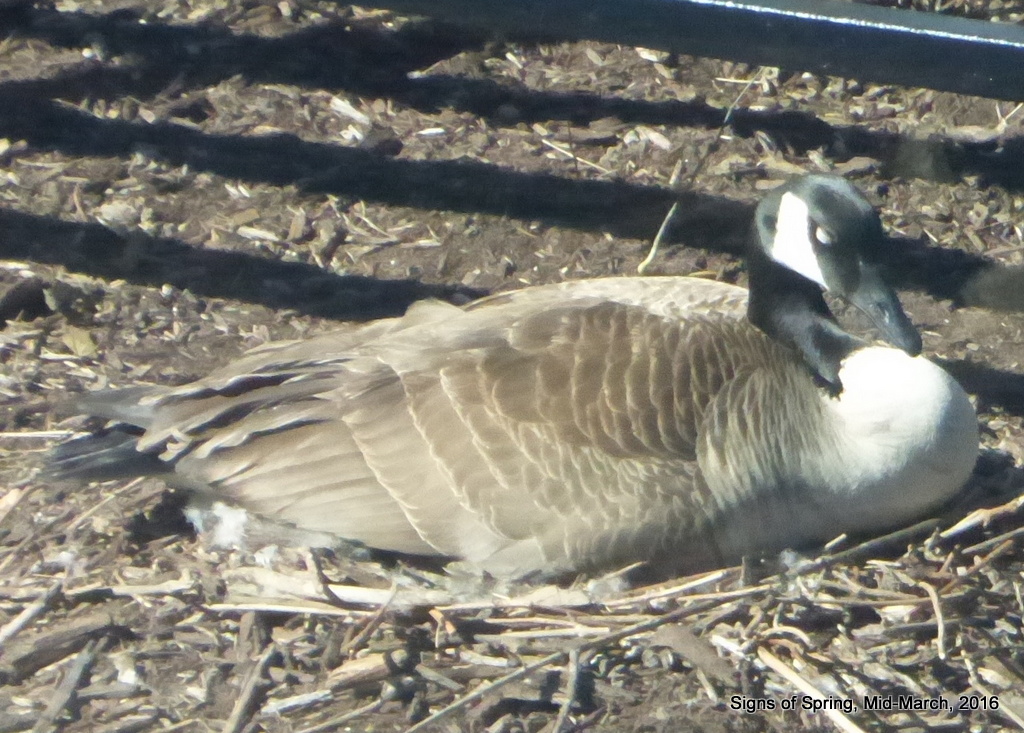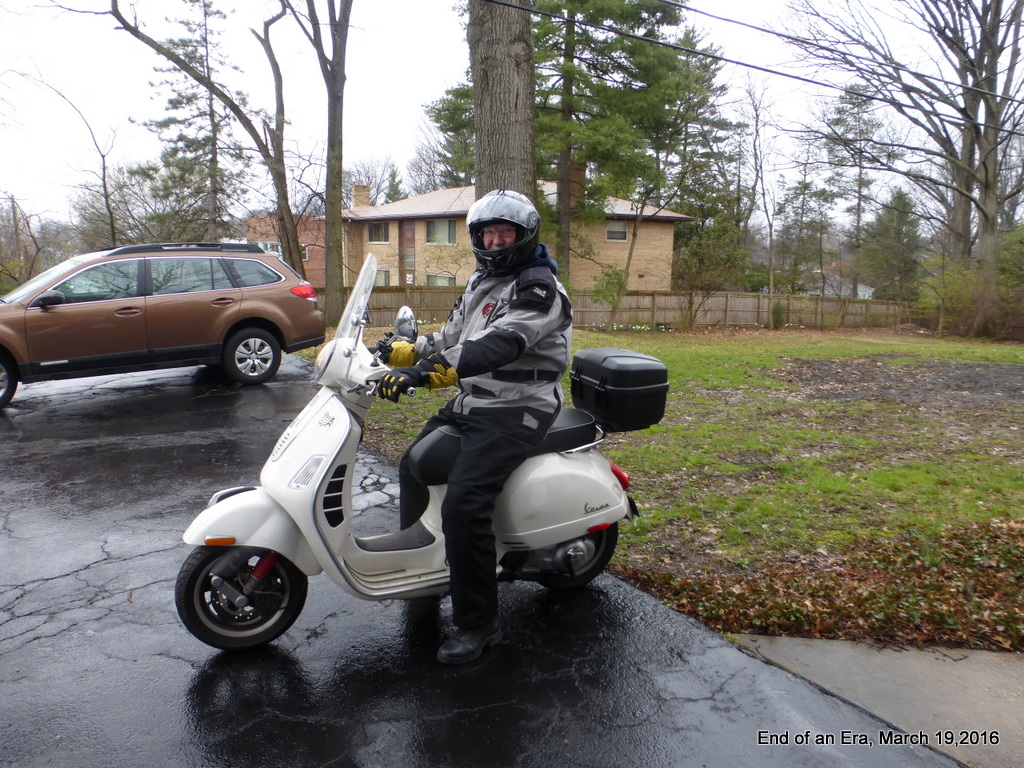 Last Scooter Ride... Time to hang up my helmet.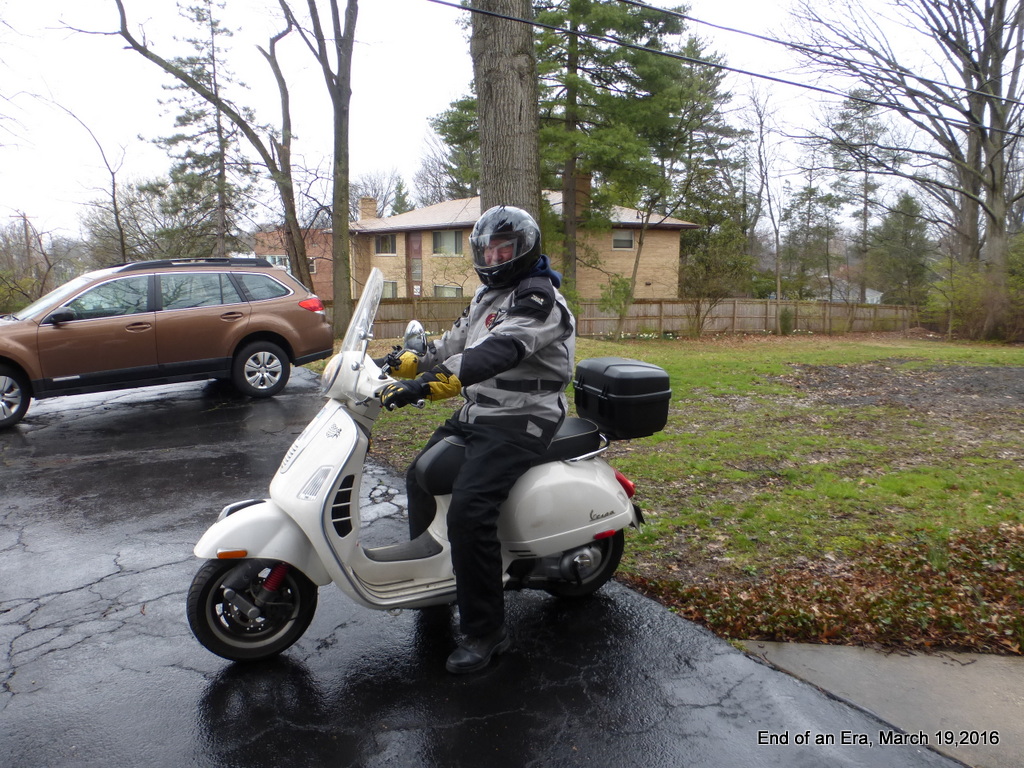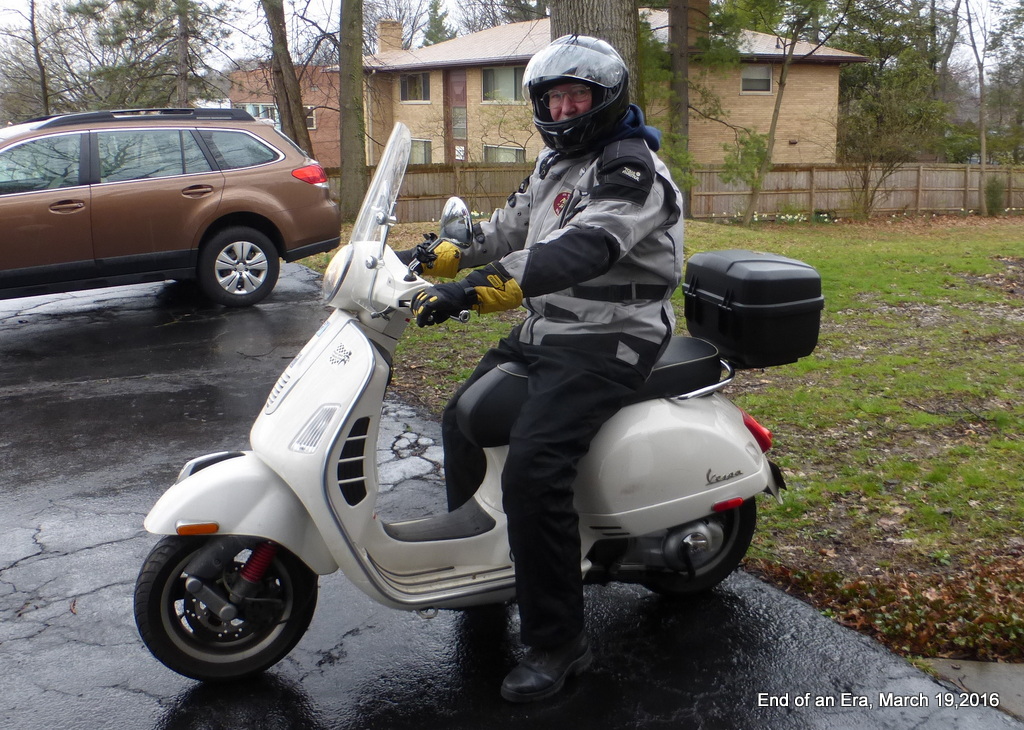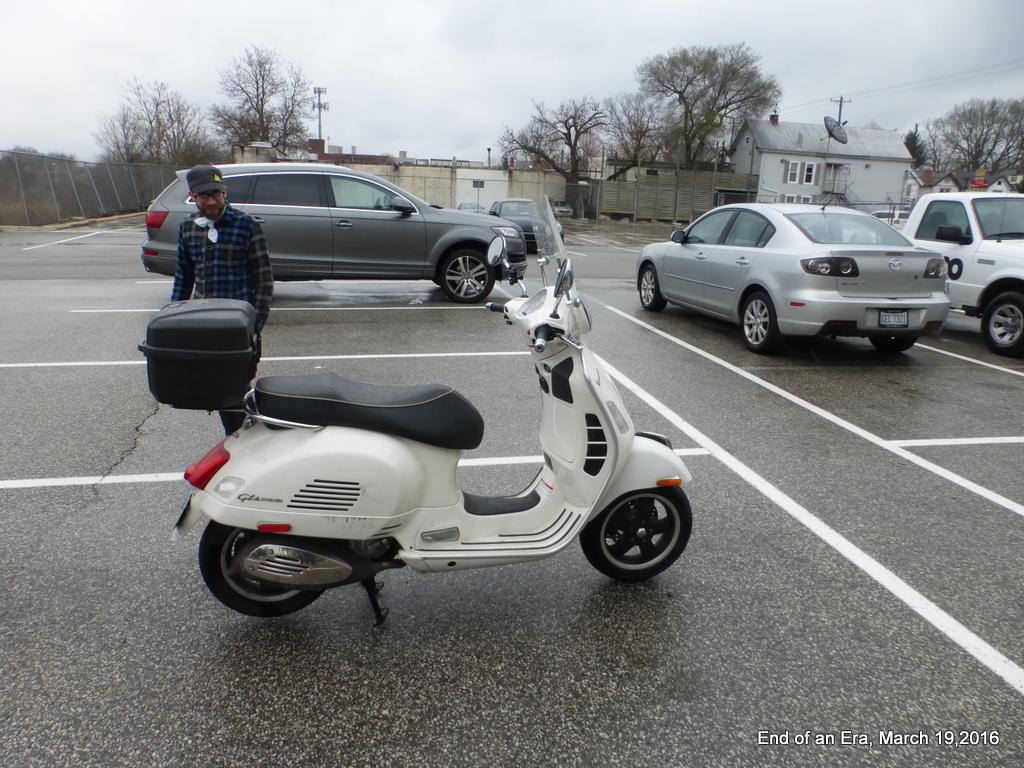 At Metro Scooter, cleaned out, and ready to go.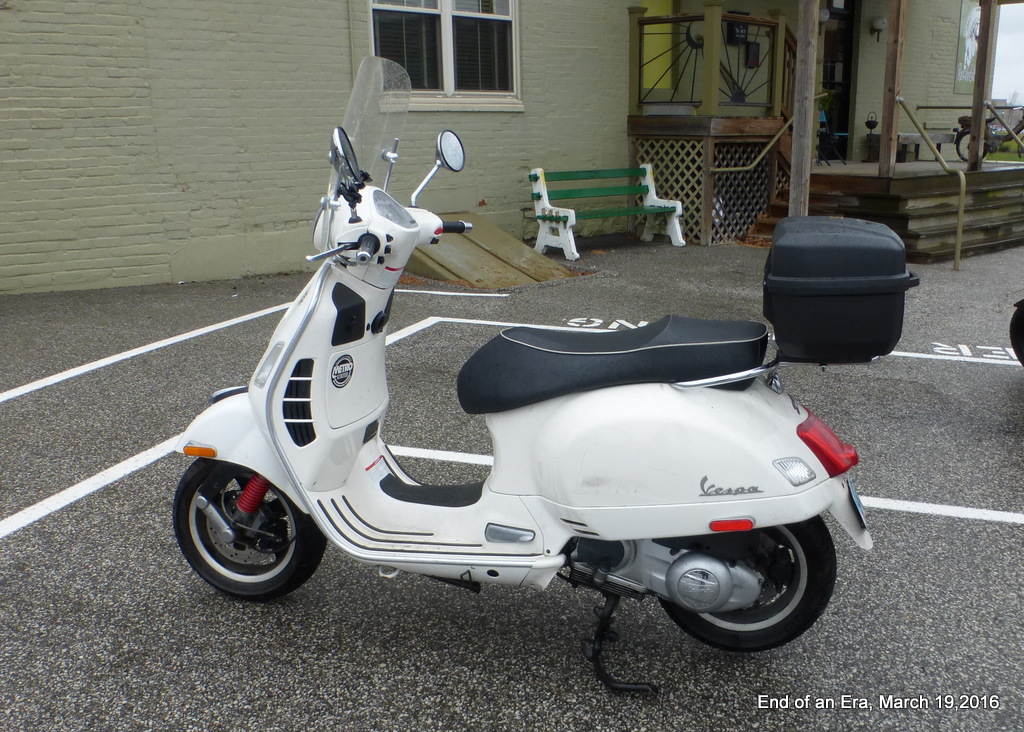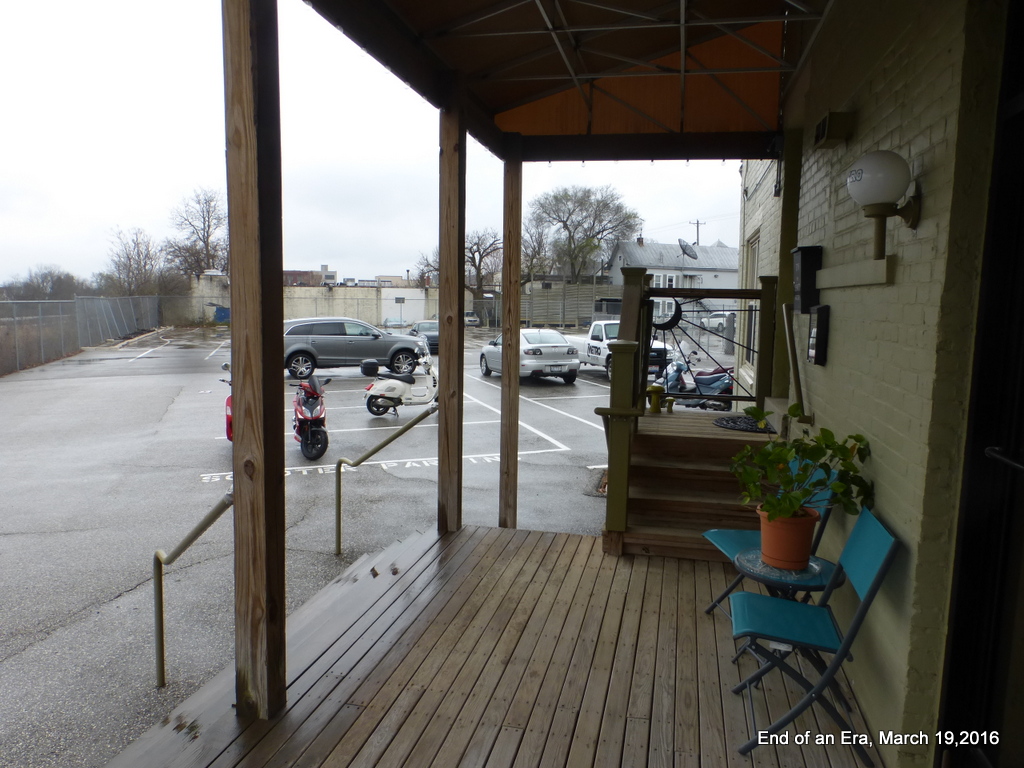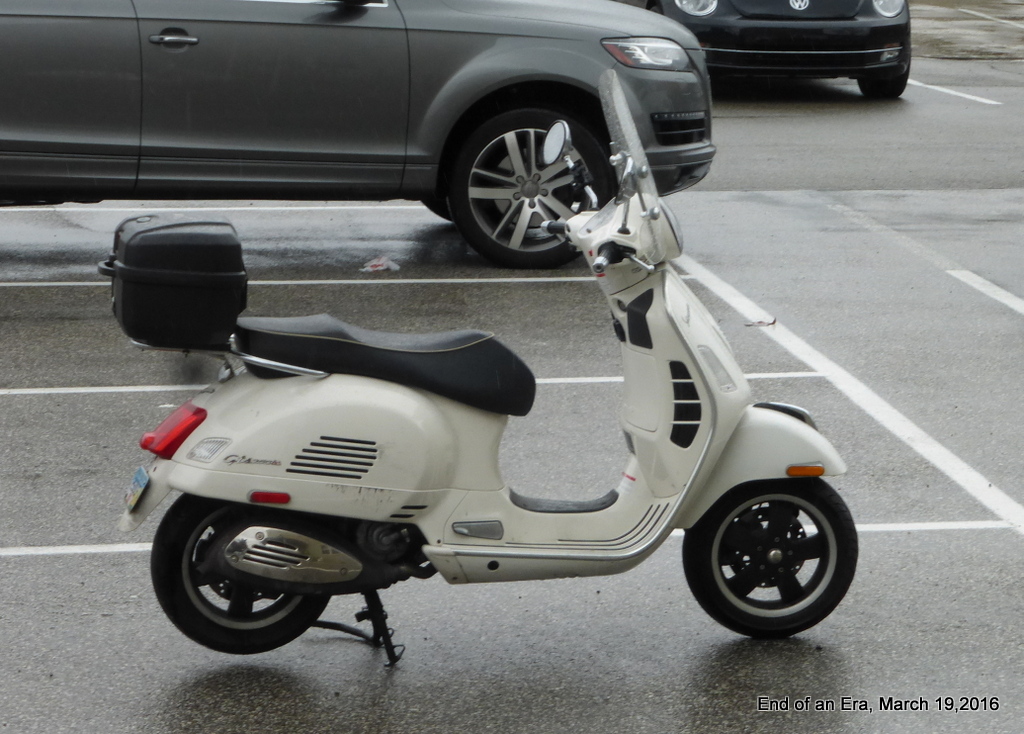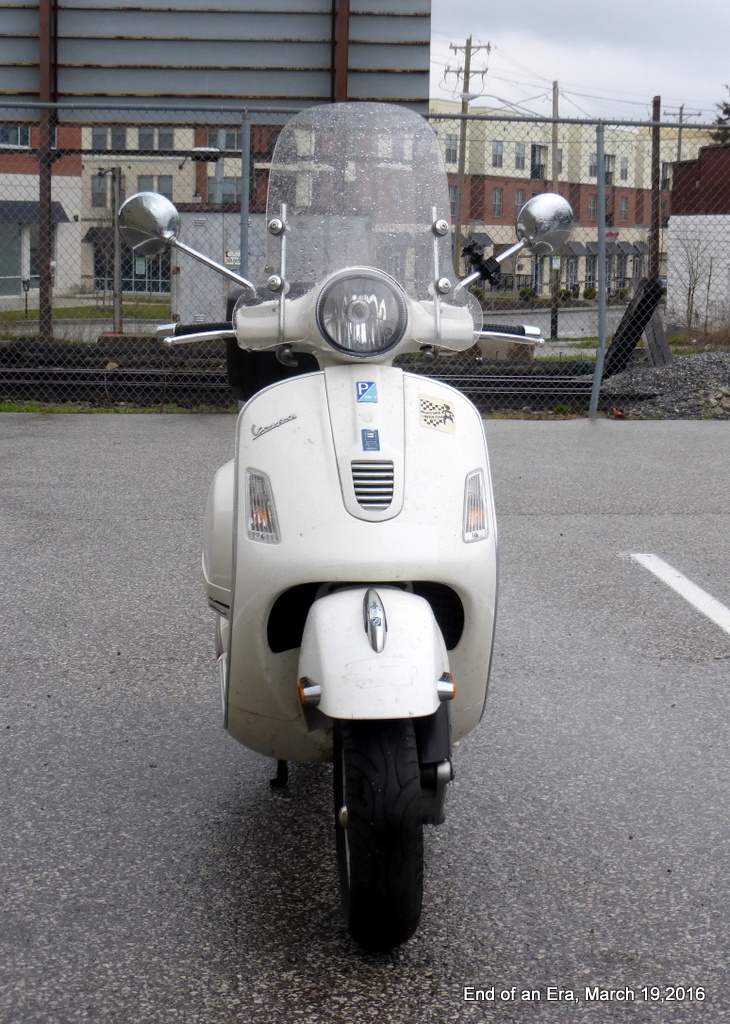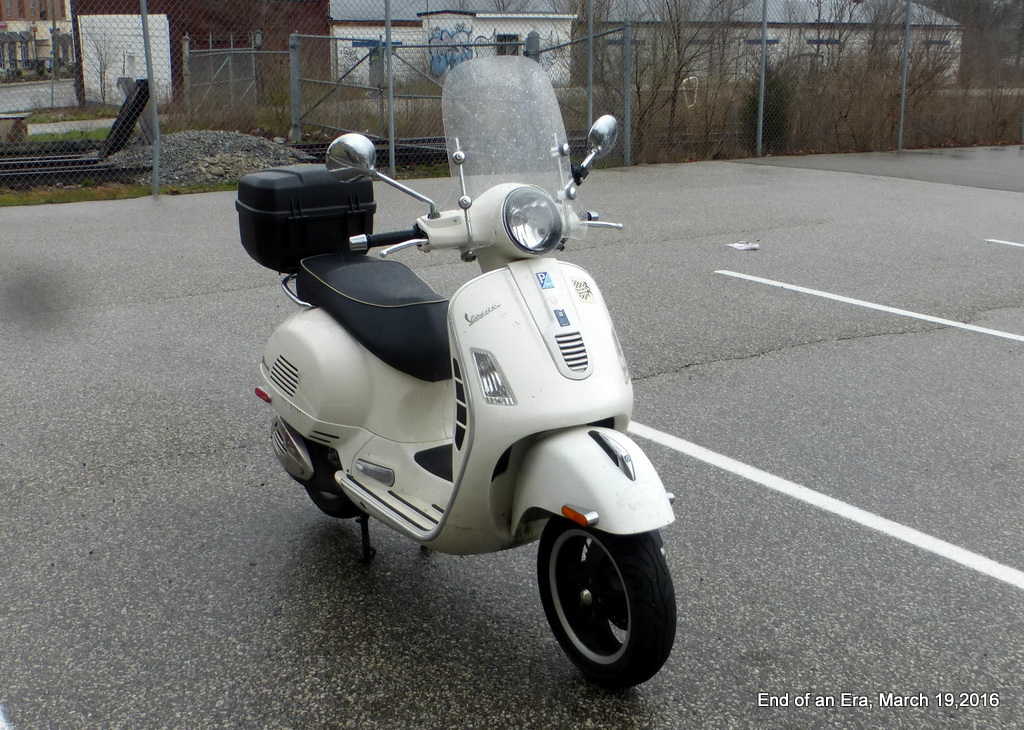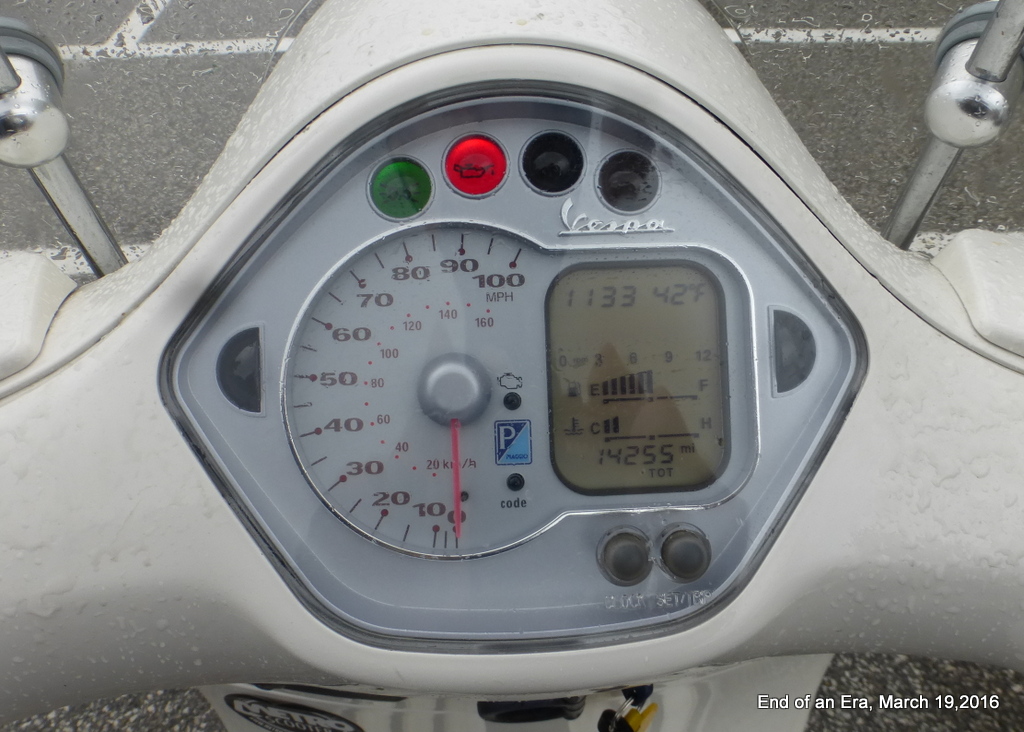 Gonna miss it.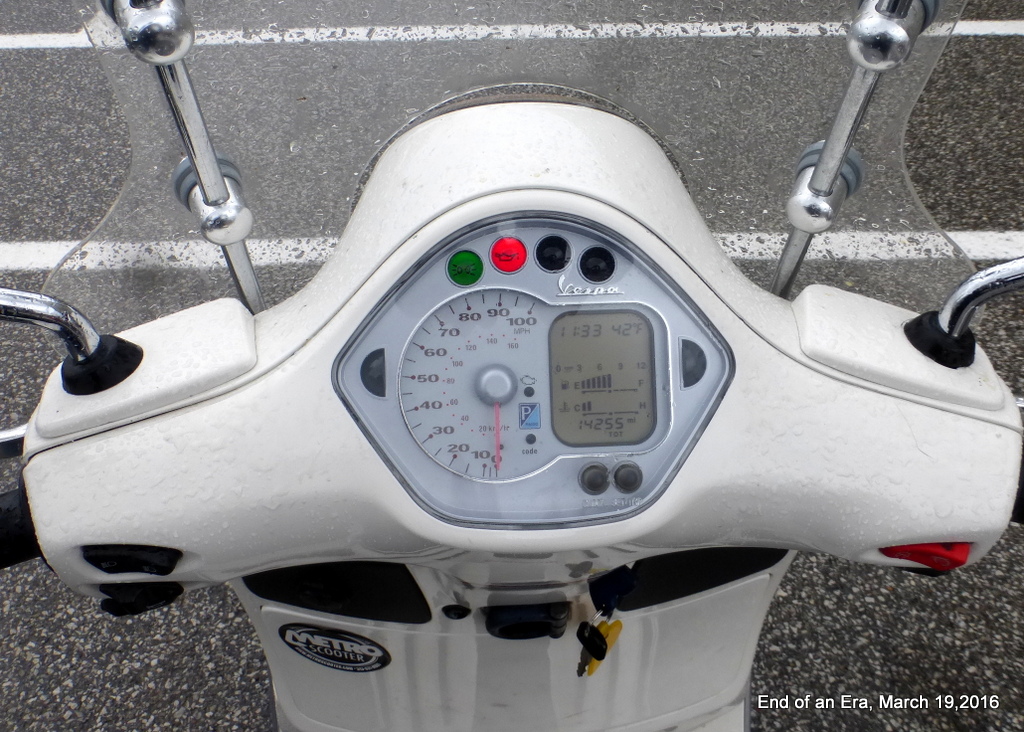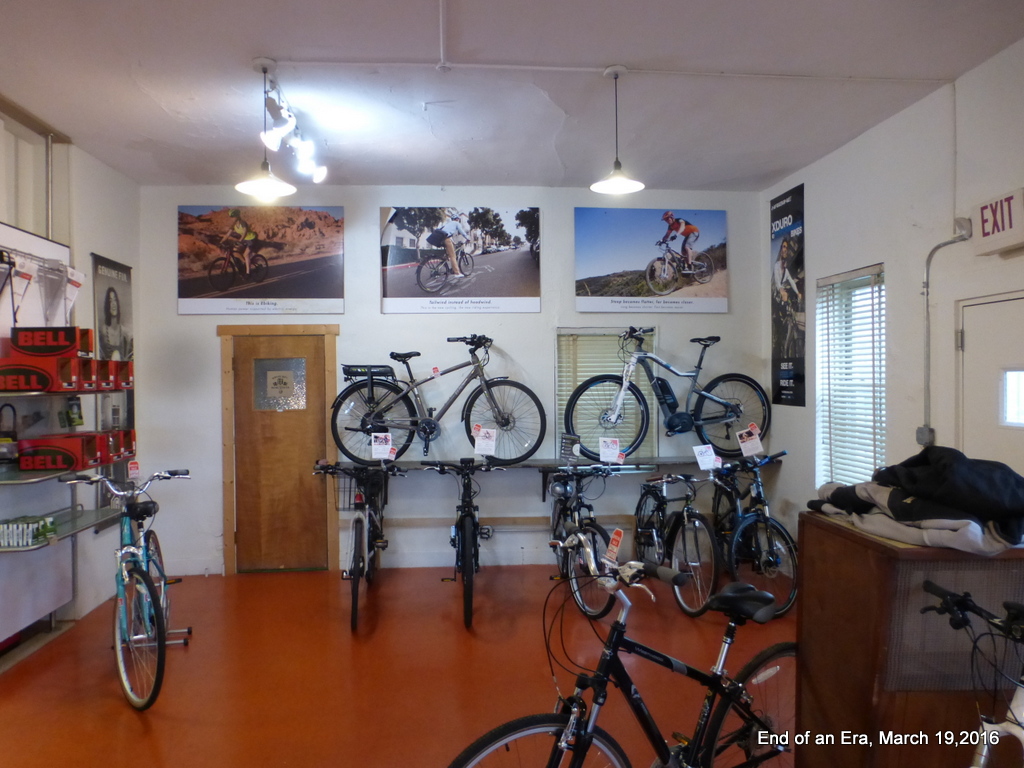 Inside Metro, e-bikes are the coming thing.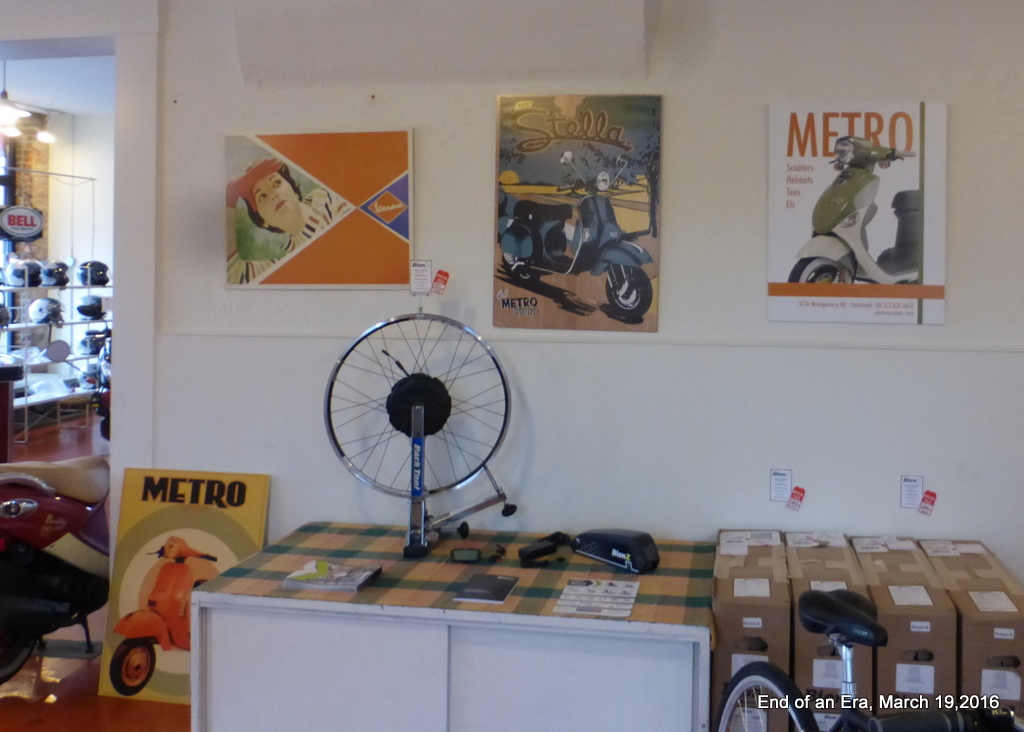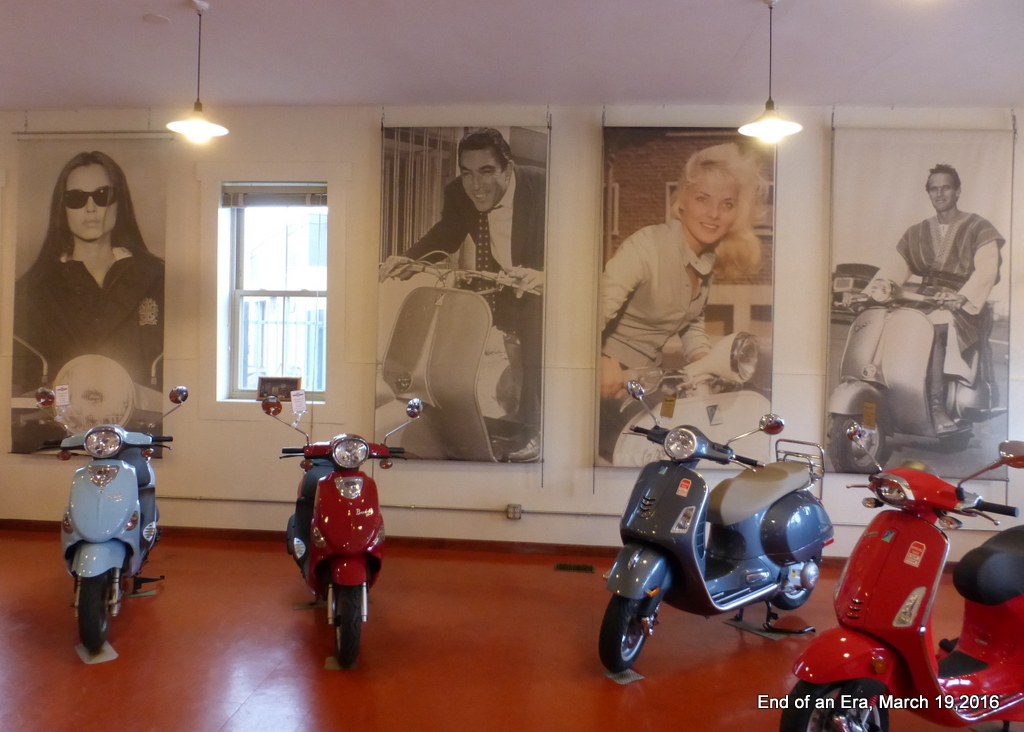 But scooters still abound.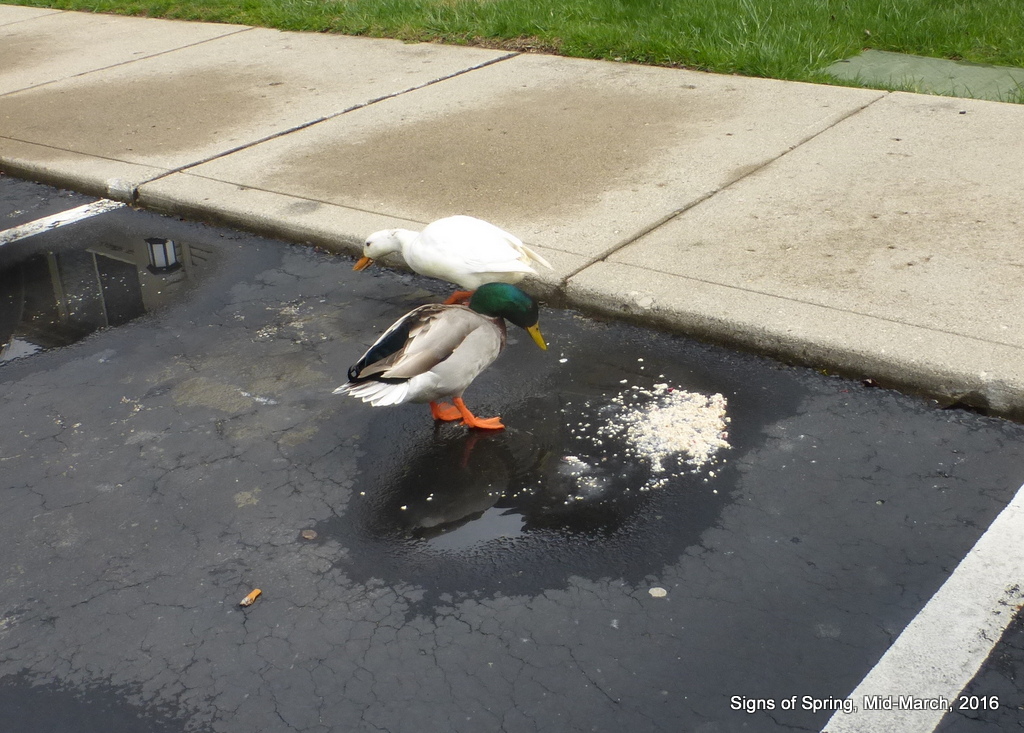 Evening duck sighting.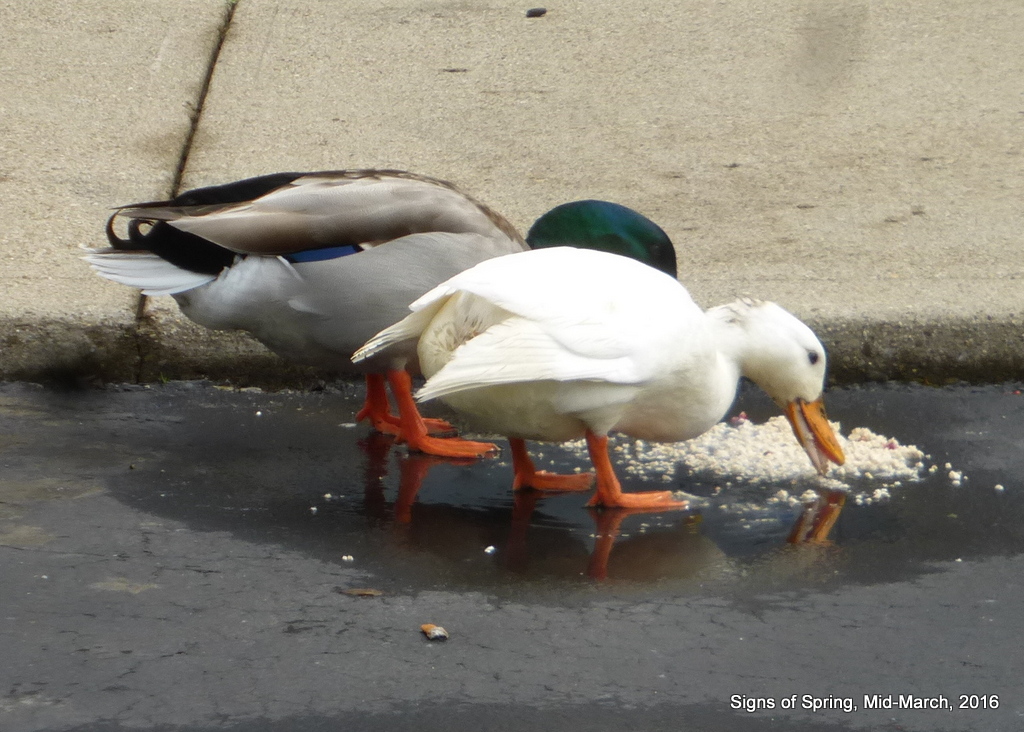 Looks like leftover rice.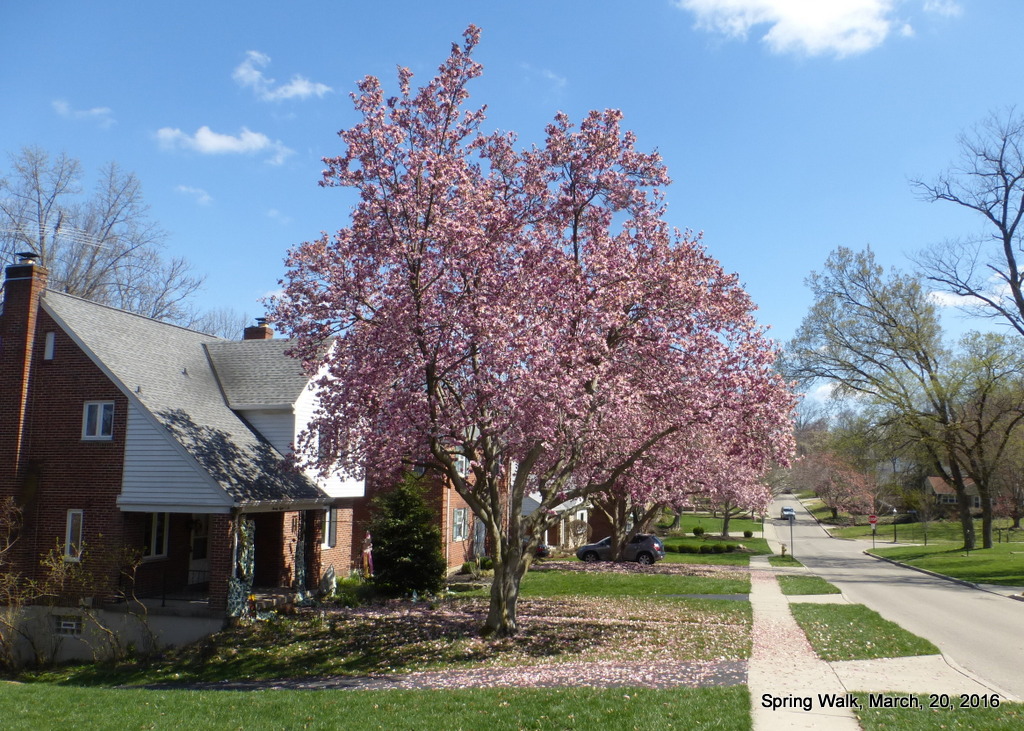 Sunday afternoon walk in Ridgewood.