Anti-war News Report
from January 22, 2006
This page has links to two movie files
in QuickTime (mov) format and Windows (wmv) format.
Click a link, then be patient.
If you can't view the movies, let me know.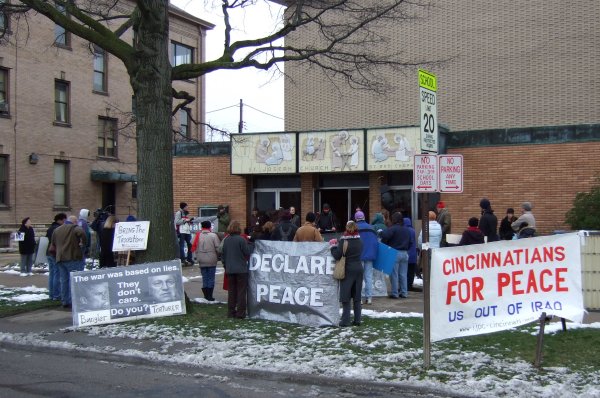 Full Broadcast (mov; 16 megabytes)
or
Full Broadcast (wmv; 7 megabytes)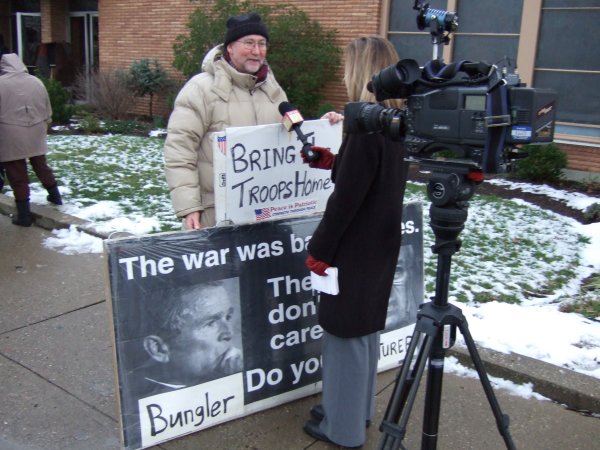 Just Ray (mov; 4 megabytes)
or
Just Ray (wmv; 2 megabytes)
See the Jan. 22 entry at the sign site for more information.