The Scene: Main Street, Cincinnati, between Central Parkway and Liberty.
September 10, 2006
I'd heard about a "pimp your ride" competition at a street fair in an
edgy part of town, and I couldn't resist.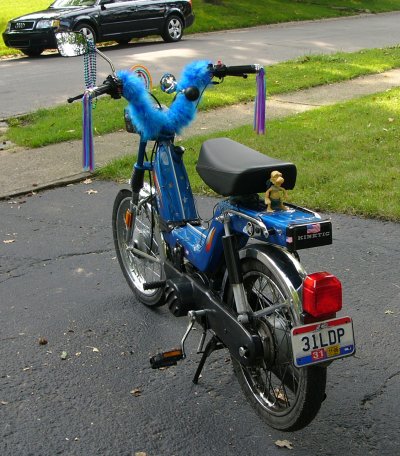 Star stickers, flag decals, tea lights, and a little guy on the back.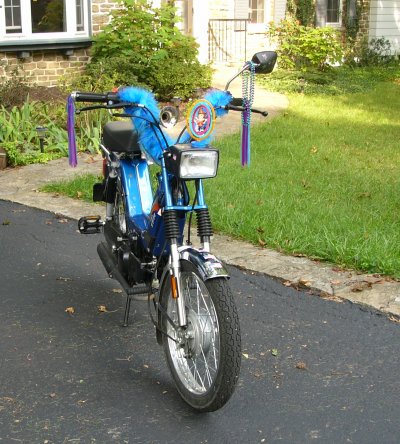 Fuzzy handle bars, streamers, Jimmy Neutron, beads, and more stickers.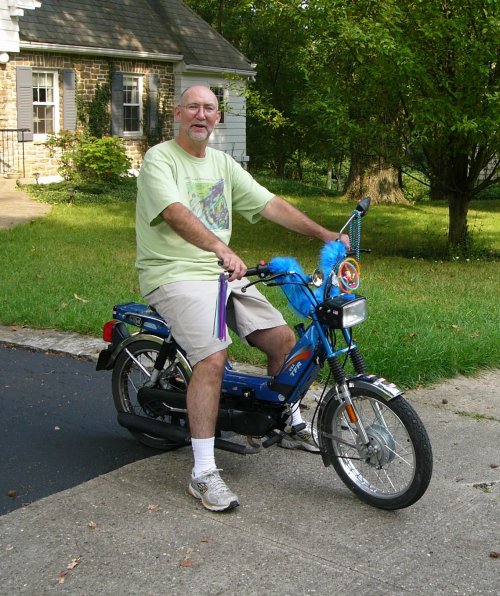 Sooo ready!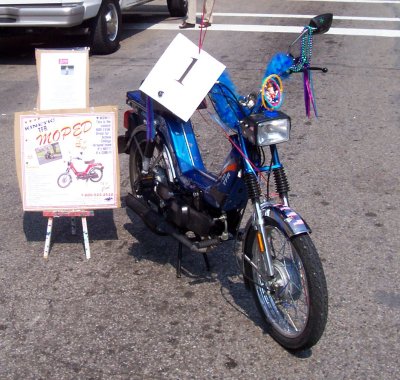 I was the second to arrive, but the first to get a number.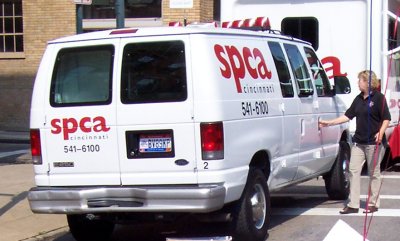 Contestant number 4. But why no "pimping" here?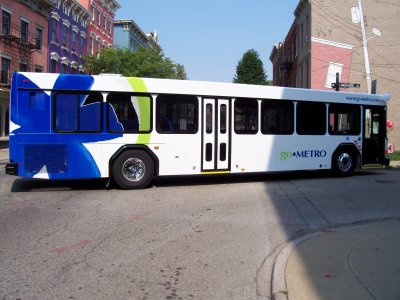 Contestant number 5. Nice paint job, too!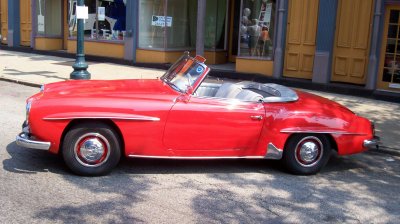 Classic Mercedes. Contestant number 2.
Right around now I figured out they'd changed the rules and it wasn't
"pimp your ride" any more. Now it was just "Show Your Ride."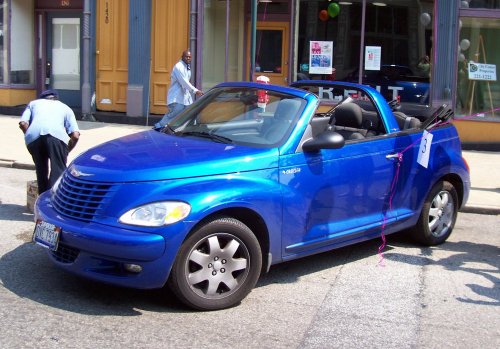 Convertible PT Cruiser - Contestant number 3.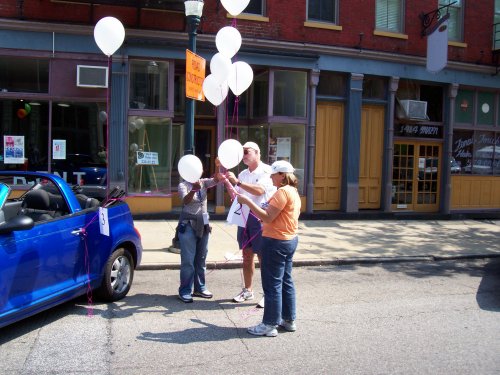 Getting the Balloons and Numbers Untangled was not easy.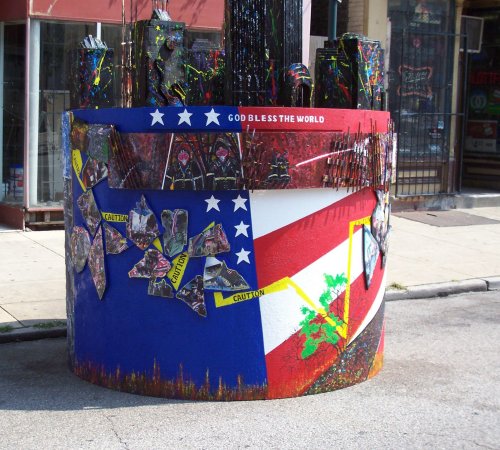 I passed the afternoon looking at the art.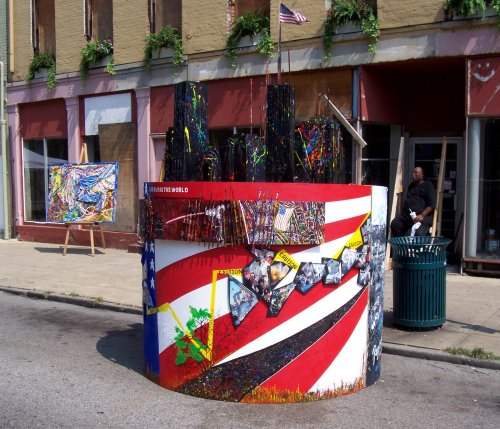 This 9-11 piece had the first spot in the street.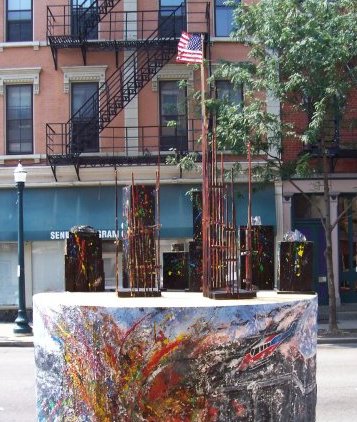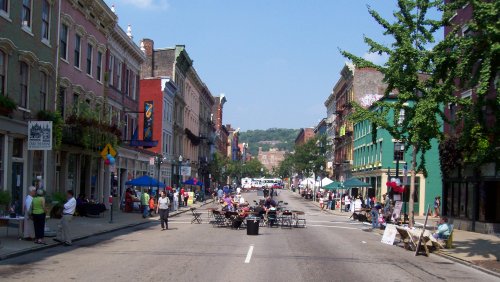 There were lots of artisans and open galleries, but light attendace.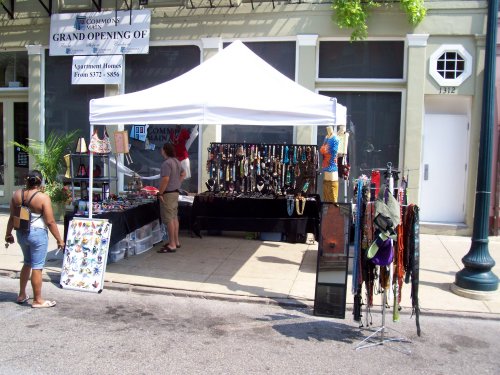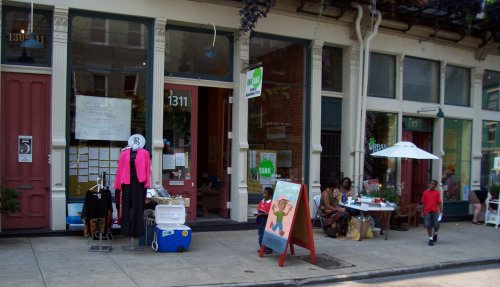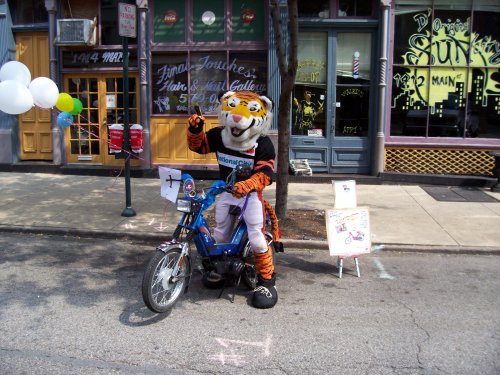 The Bengals were playing, and their mascot was too. He jumped right on the Blue Streak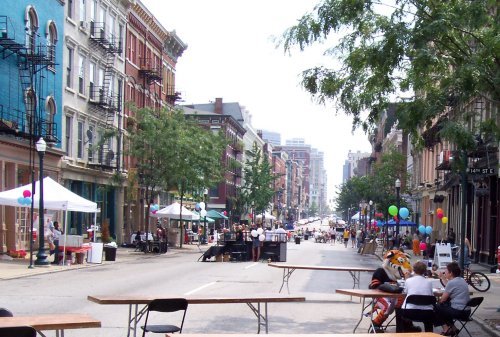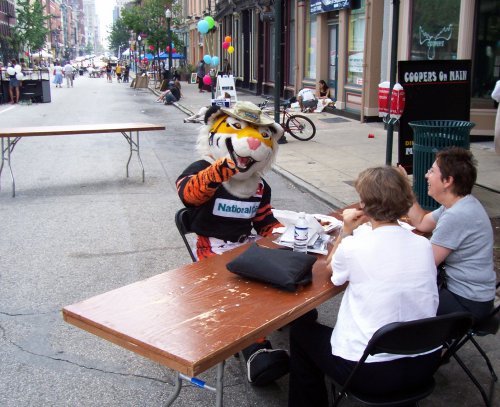 Leah and Drake got a visit, too.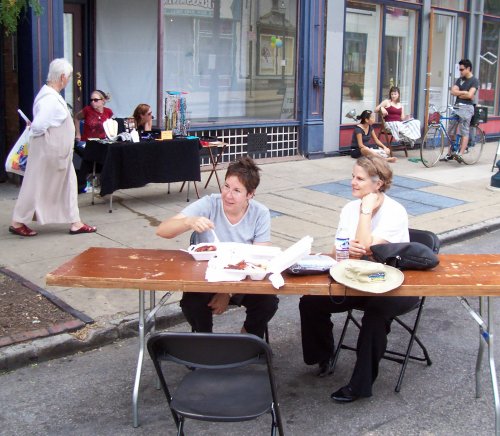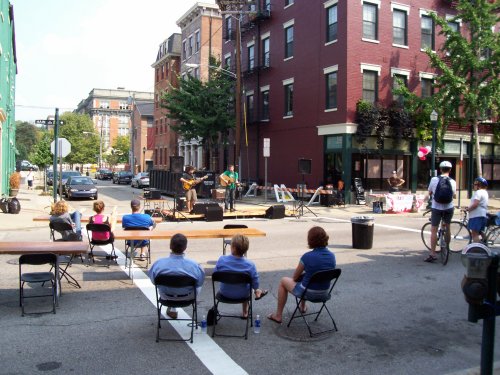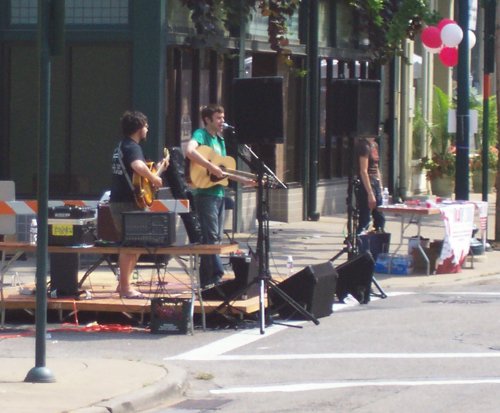 Lots of great music.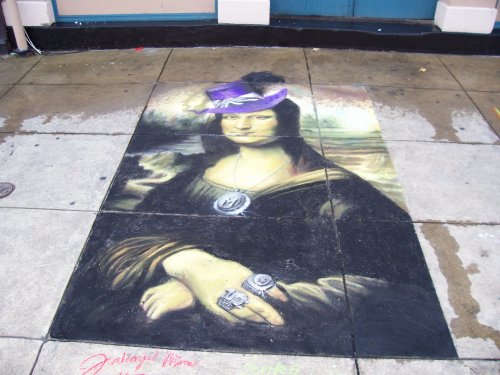 And sidewalk art.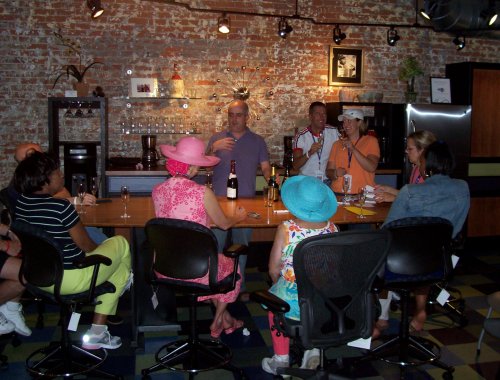 There was a wine lecture in progress while the contest votes were counted.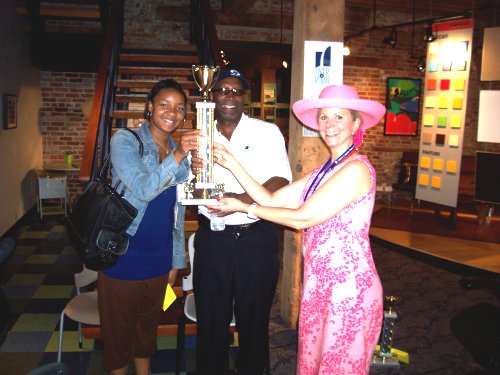 The metro bus took first place. The vintage Mercedes came in second.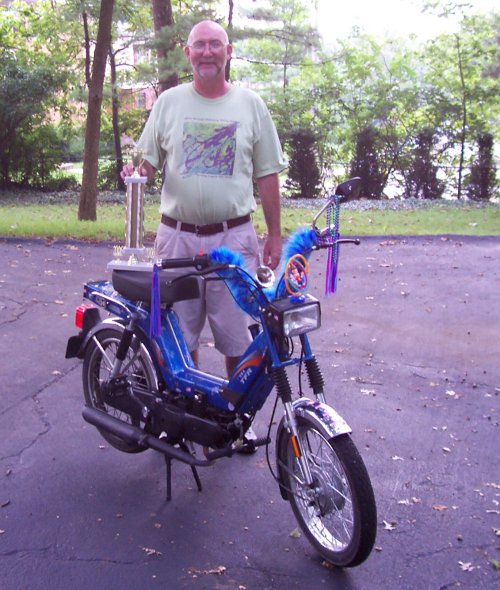 The moped came in third. And the bling goes on!