Ray's Birthday and Scooter, 2006
November 4, 2006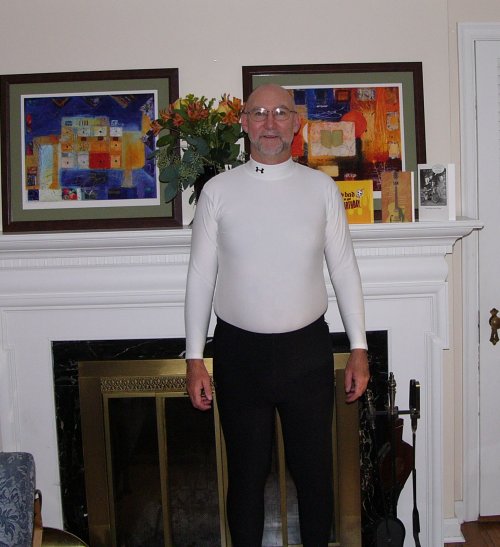 The day started with presents and cards over coffee.
Along with some great cards, I got Underarmor.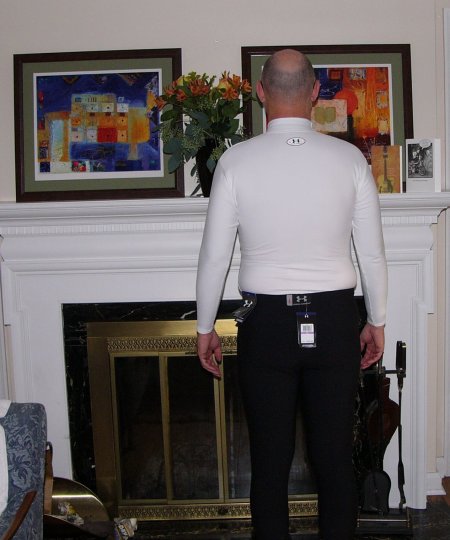 So I'm kind of a cross between a sausage and a super hero.
Speaking of heros, I got to meet and speak briefly with retired General Wesley Clark.
(see the Nov. 4 link on my antiwar site for that)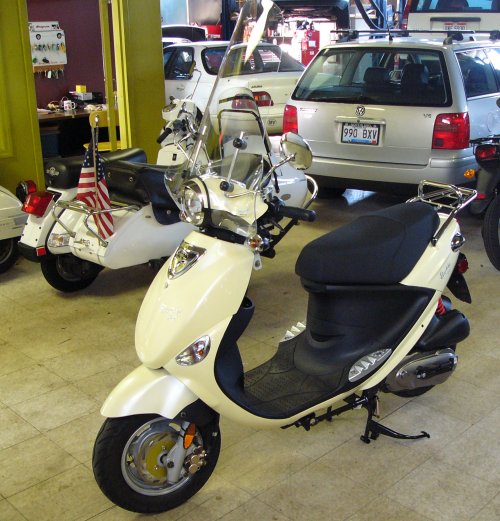 Here's my new Buddy scooter.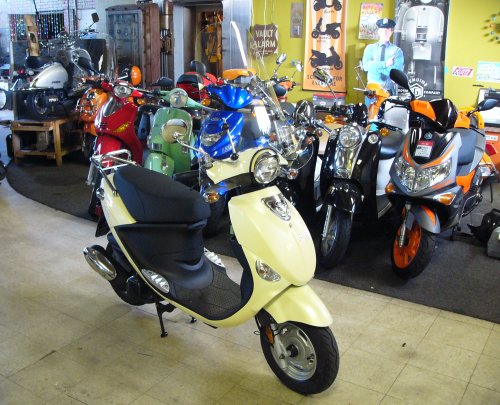 Click here for the brochure from the Genuine Scooter website.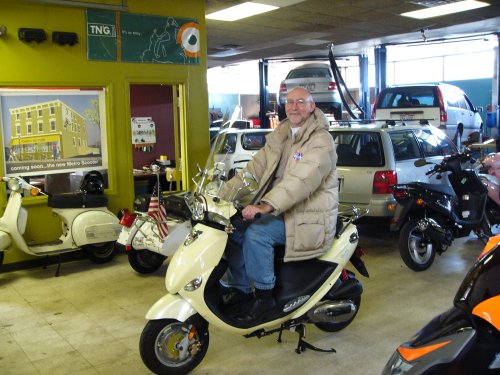 Feels great.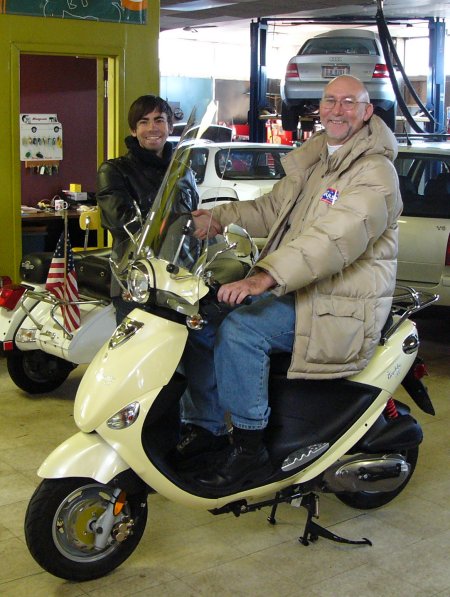 My salesman and mechanic, Seth, hands over the keys.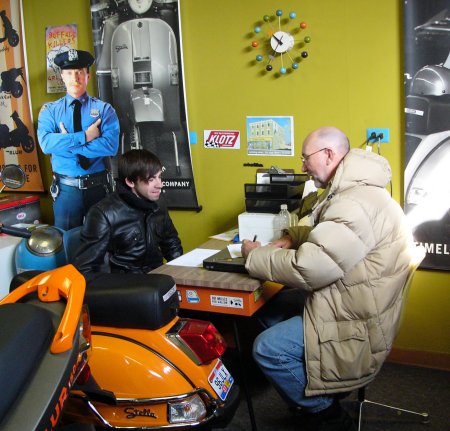 I sign zee papers at Metro Scooter.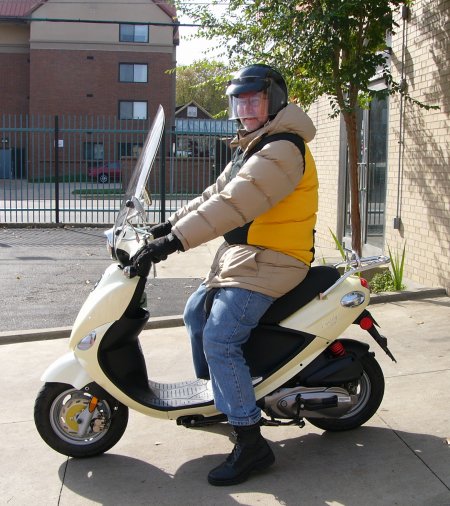 Ready to roll.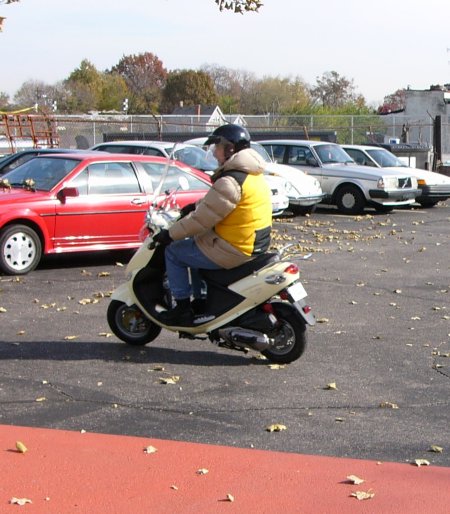 Under power for the first time.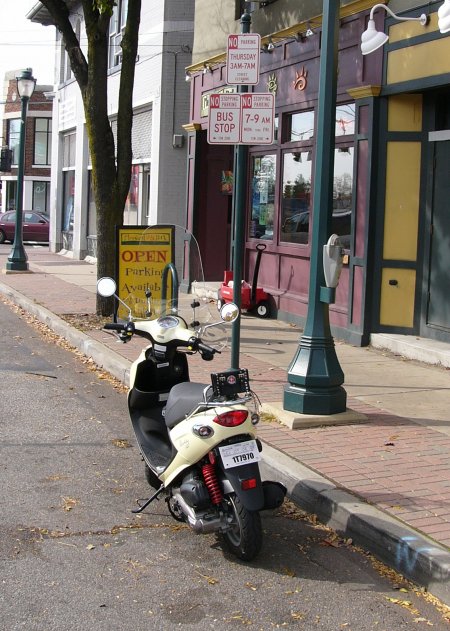 Parked outside the Pleasant Perk coffee shop.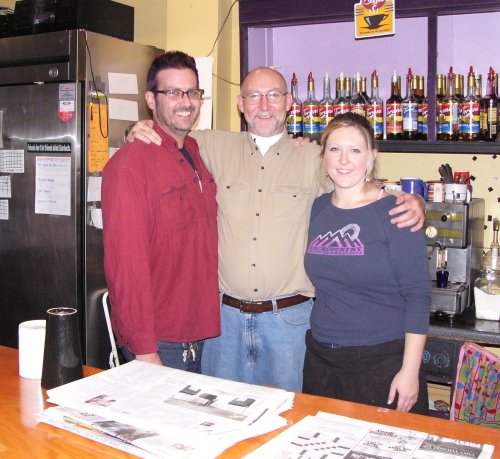 Inside the Perk with Dave and Ellie.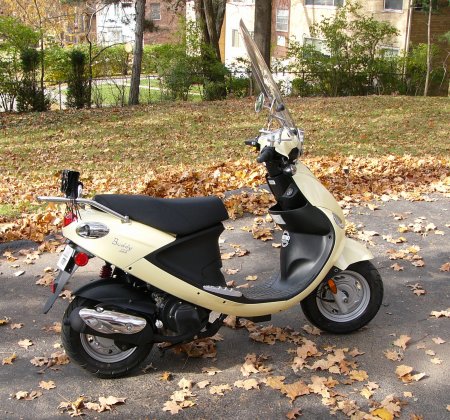 Parked at home.
(Note the cool biker mini bag on the back rack.)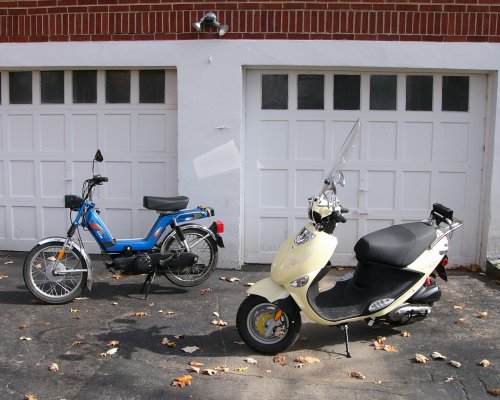 Moped and Scooter.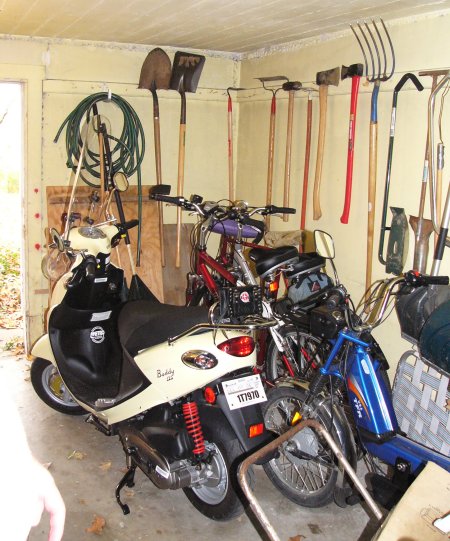 The scooter joins the other 2-wheelers in the shed.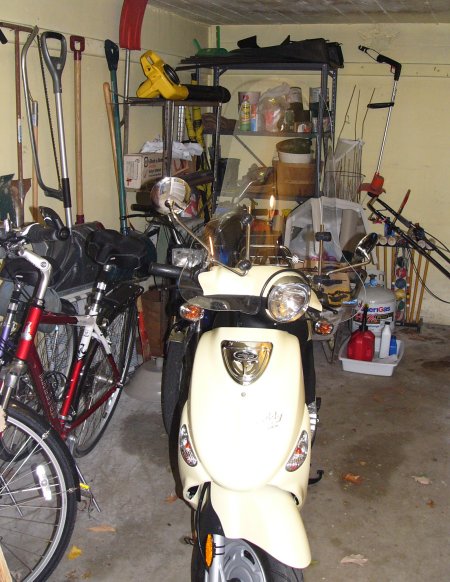 It fits right in.
We spent the afternoon raking leaves to tidy up the yard.
Then Leah and I went out to dinner and a play with Ann and Dan.
We saw a very well done production of Macbeth.
Kind of reminded me of our current administration.
Especially "false faces must hide what false hearts know."
A bell-ringer birthday, for sure.