Pottery Party, January 13, 2007
The Group
Leah's colleague Danielle drafted her boyfriend Jason
for a pottery party with throwing on the wheel and etching plates.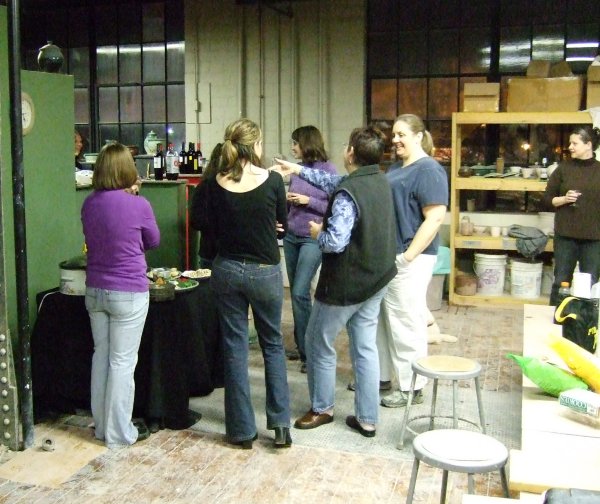 People gathered naturally by the food table.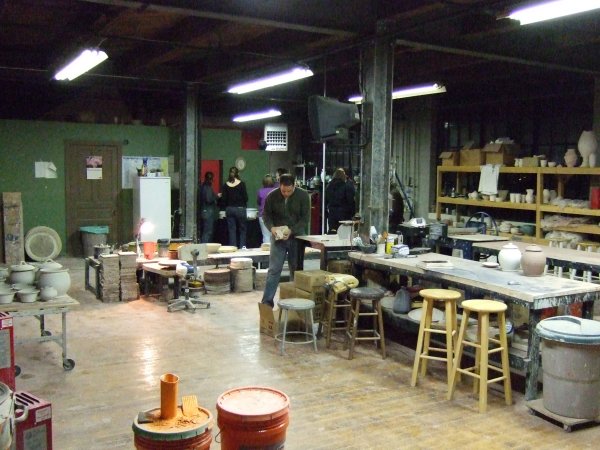 The view from near the kiln, with Jason working some clay.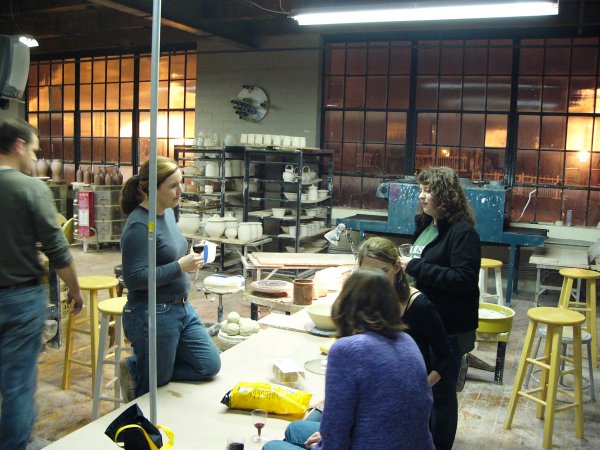 Danielle talking to Karen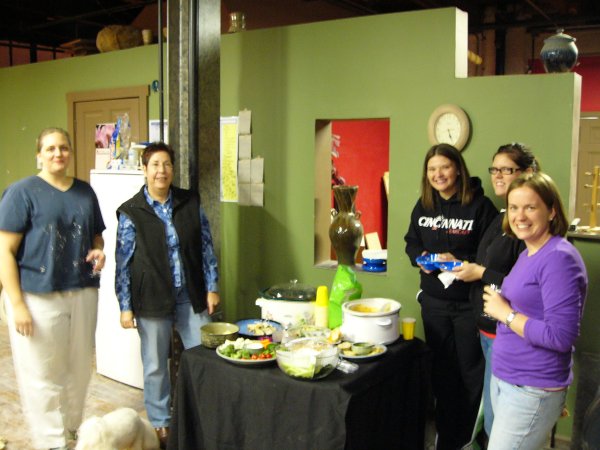 Kim, Leah, Julie, Monica, Jessica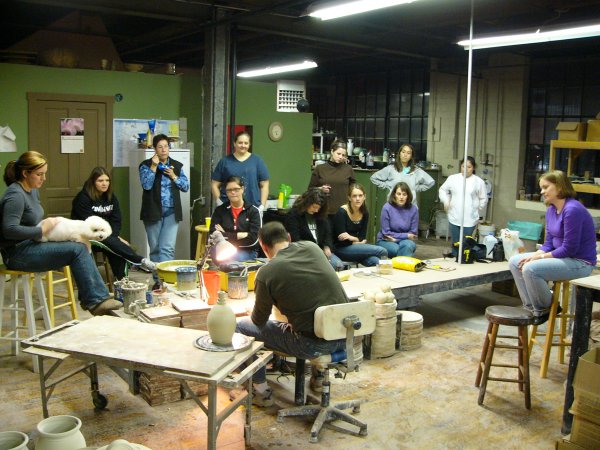 Leaning to throw.
Danielle, Louis (the dog) Julie, Leah, Monica, Kim, Karen, Kirsten,
Megan, Shannon, Christine, Sharon, Jessica, and (not shown) Ray
After the lesson, almost everyone threw a pot or etched a plate.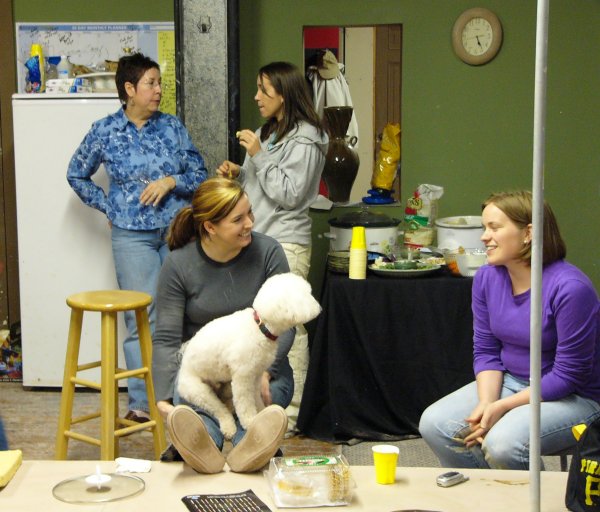 Louis hung out all evening. (He heard a lot of "NO LOUIS!" when he went for the food table.)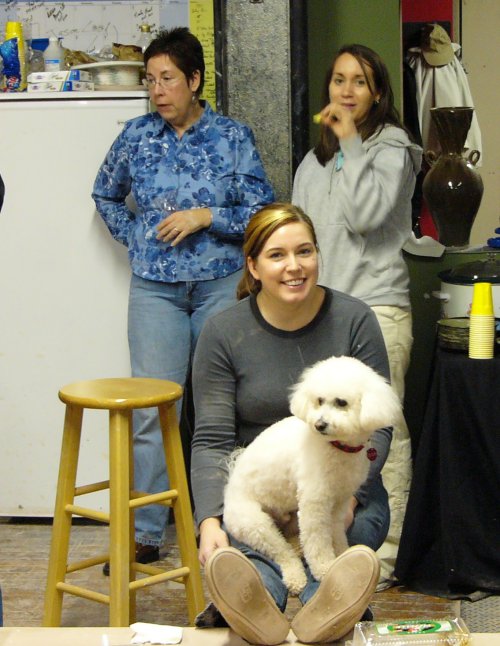 More guests arrive on the way to another party,
so Jason throws another bowl for them to see.