Pottery Party, January 13, 2007
On The Wheels
Leah takes a turn.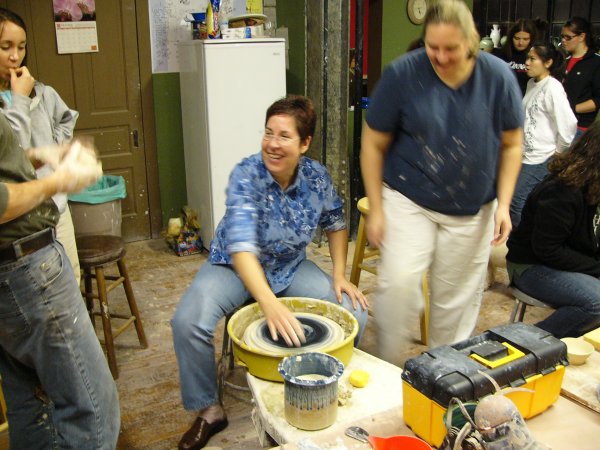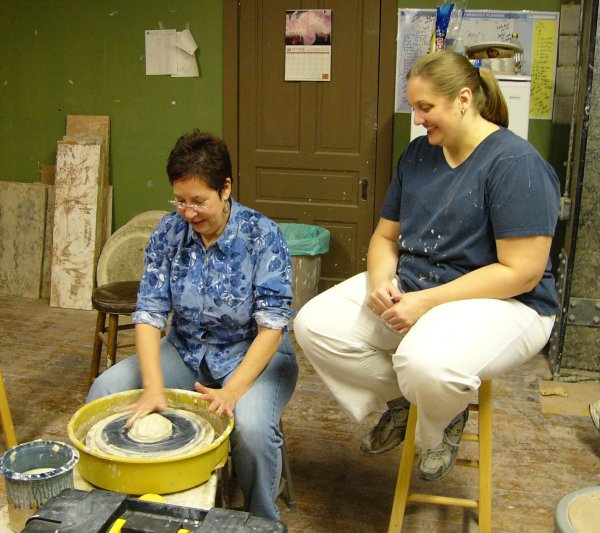 Kim stays close by to advise.
Jessica at the other wheel.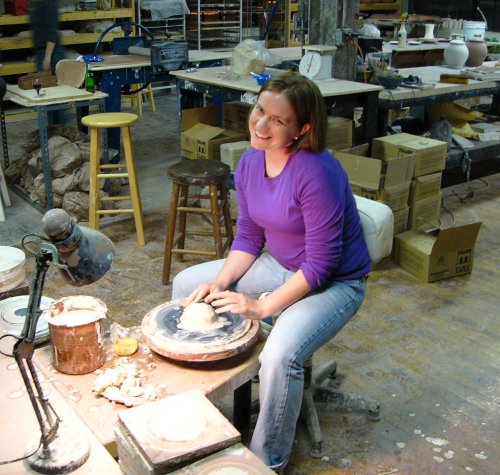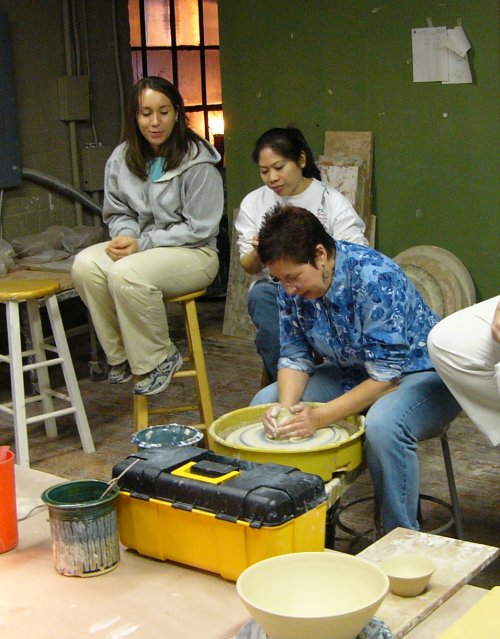 Christine and Sharon watching Leah "centering" the clay.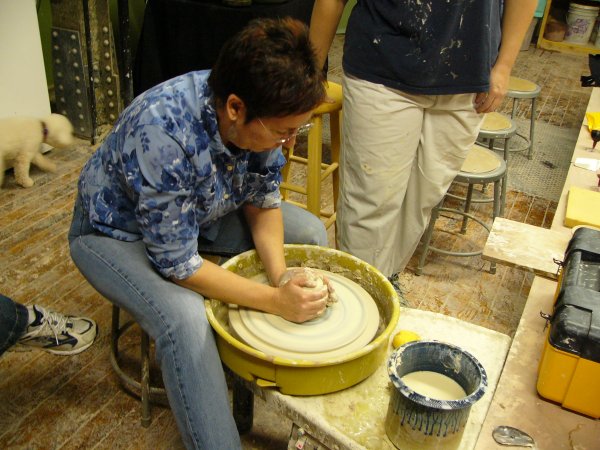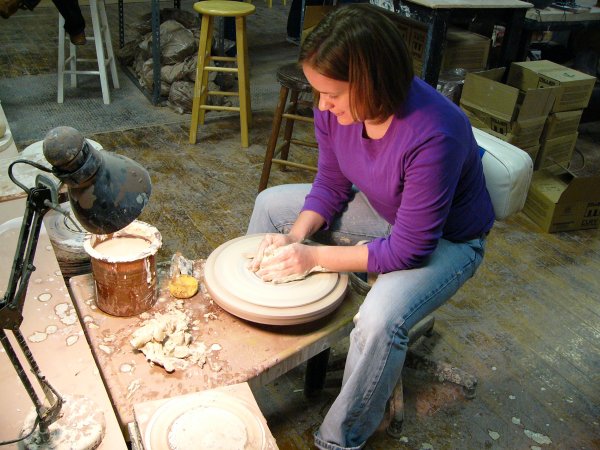 Jessica centering the clay.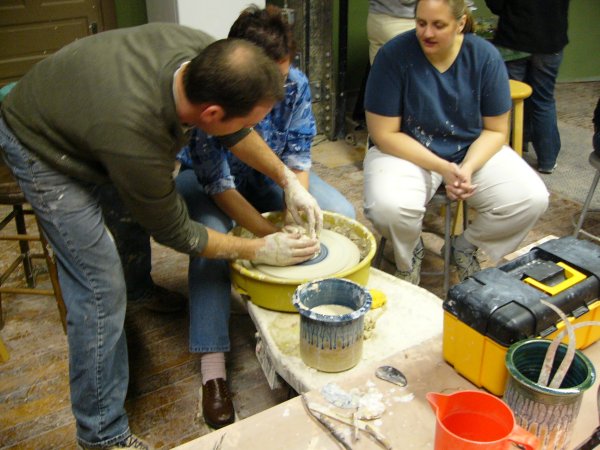 Jason provides hands-on help.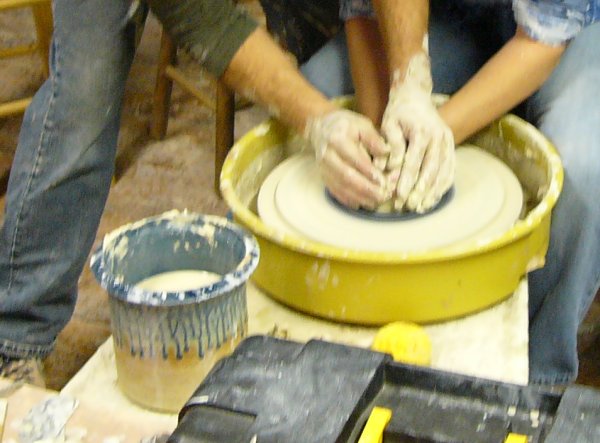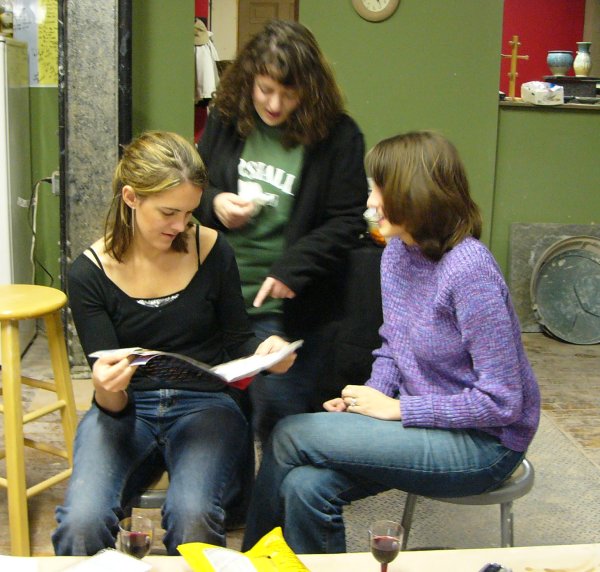 Meanwhile, a People magazine captures Megan, Karen, and Shannon.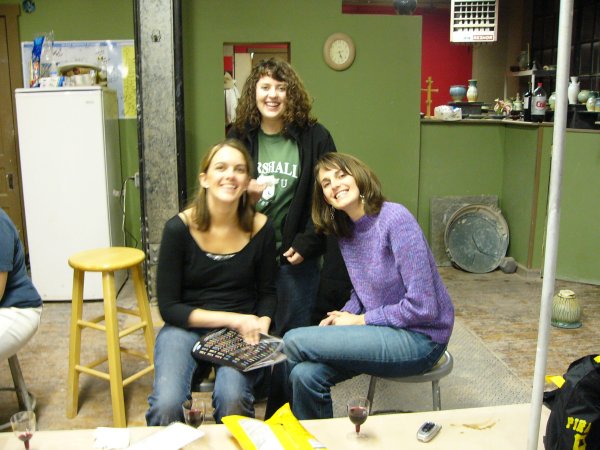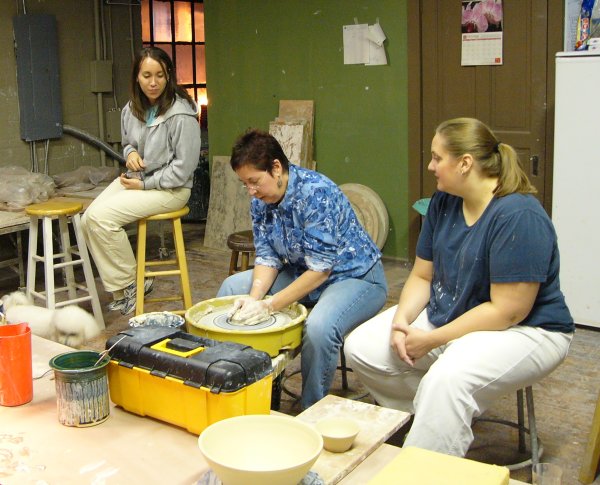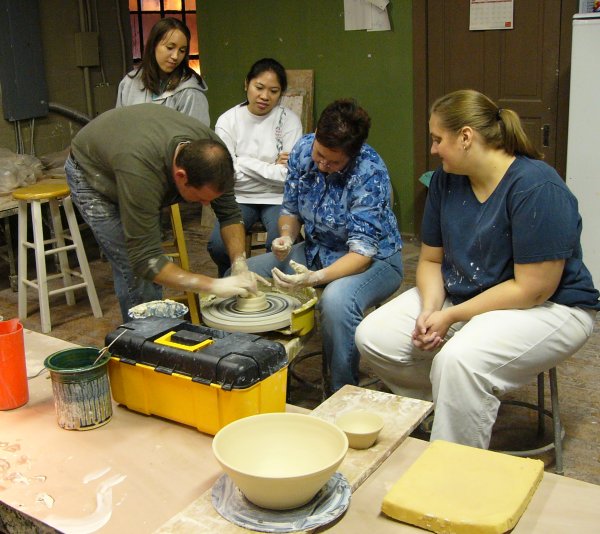 Making progress.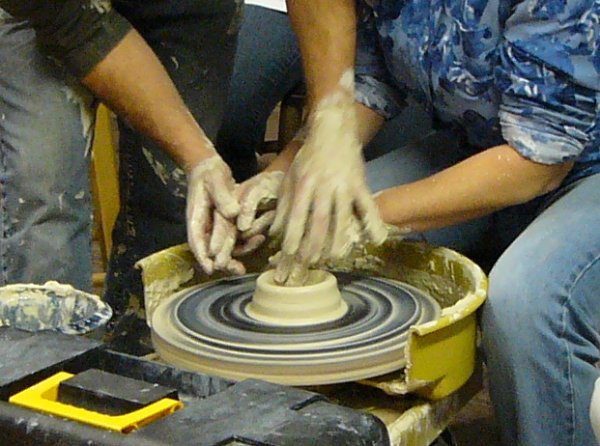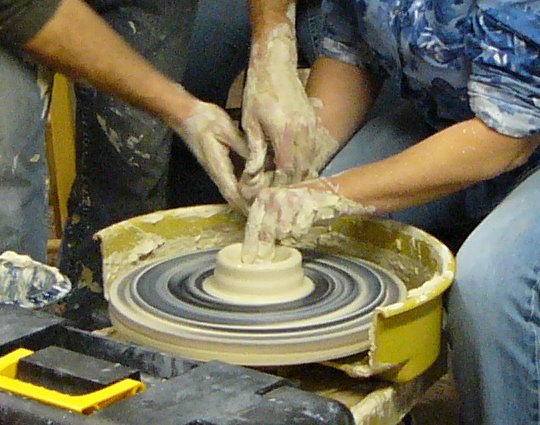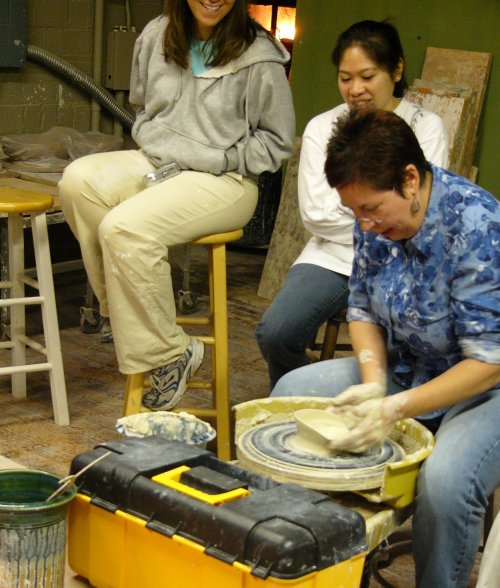 Ooops.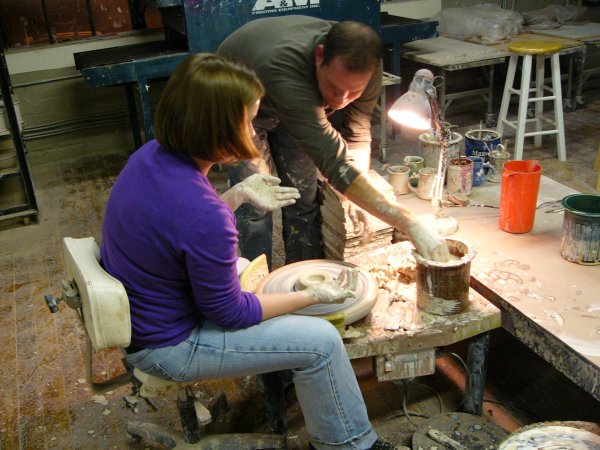 It takes a lot of water to shape the clay.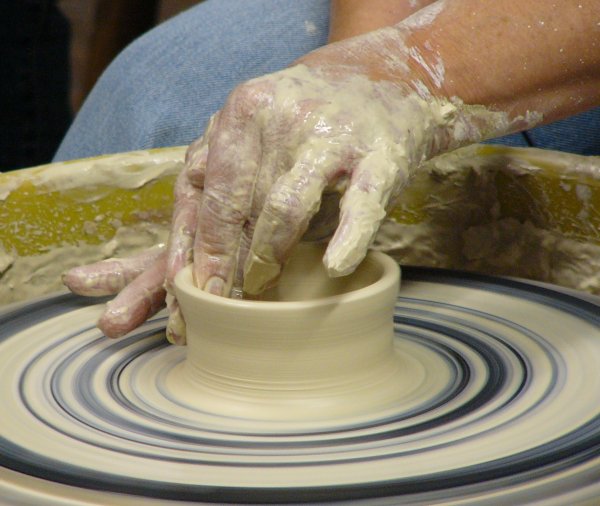 Finis...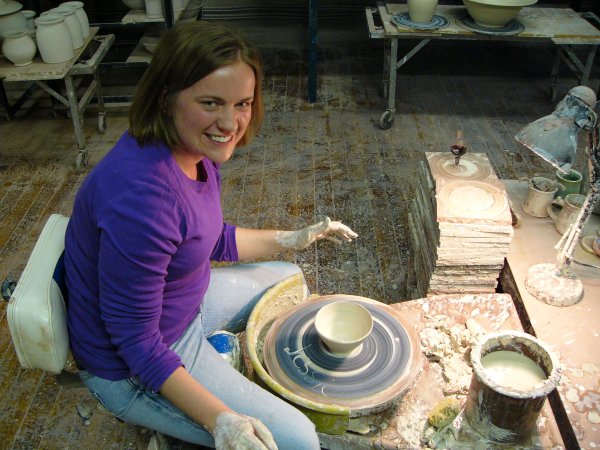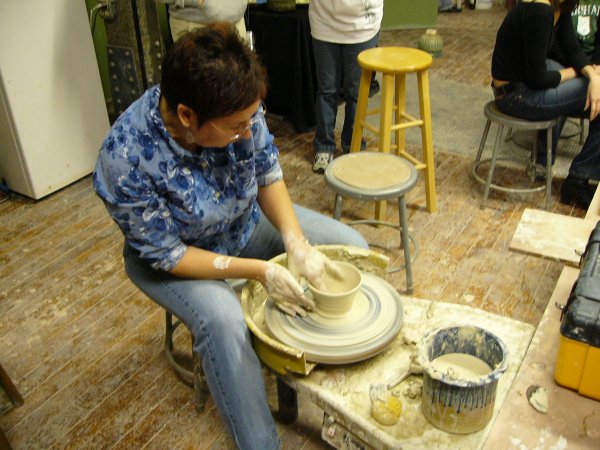 Looking great!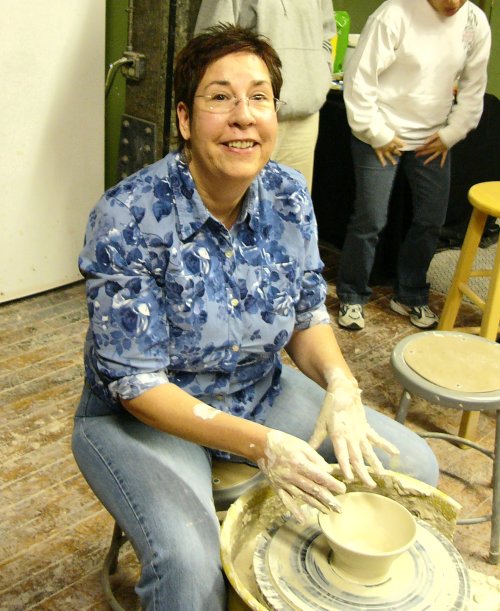 Jason takes on two more students, Shannon and Megan.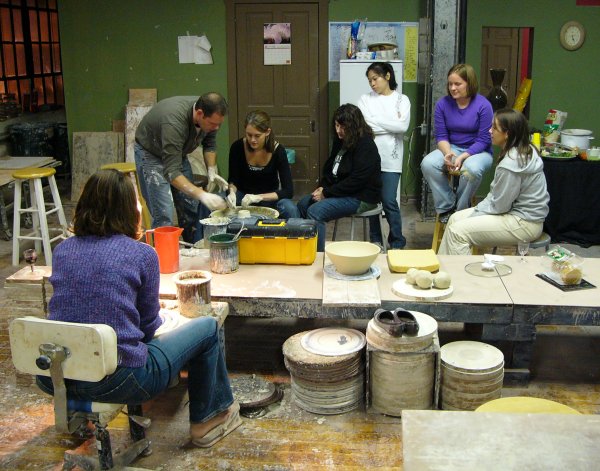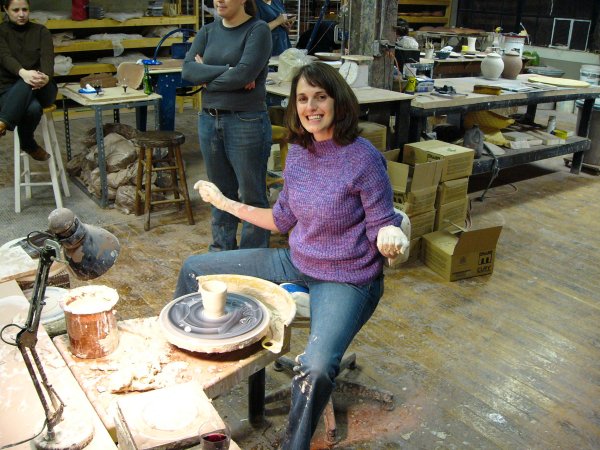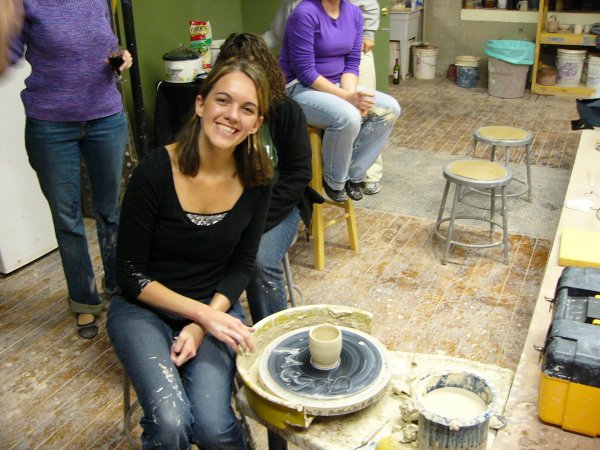 Sharon gets ready to start, with Christine for support.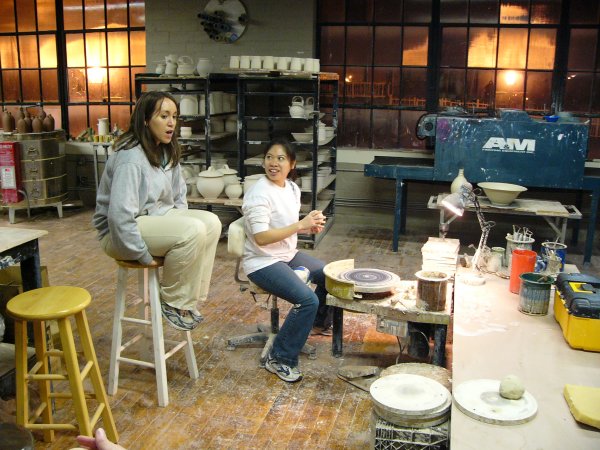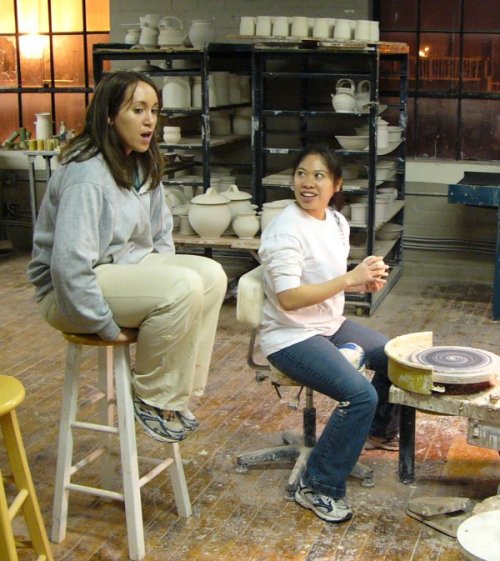 Getting Started.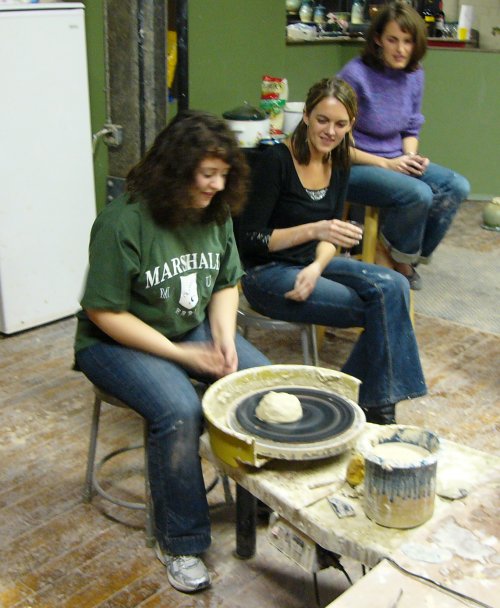 Karen addresses the clay.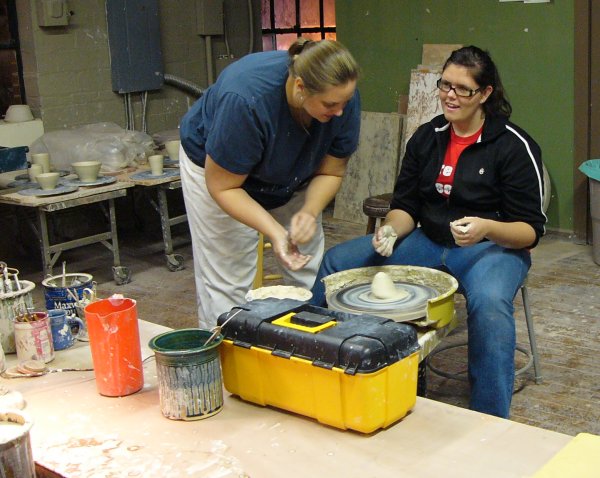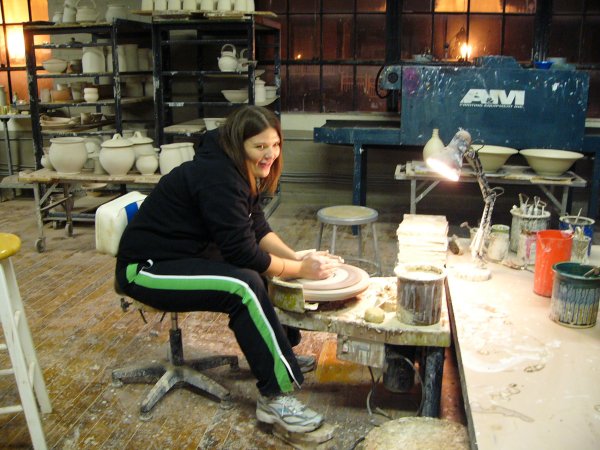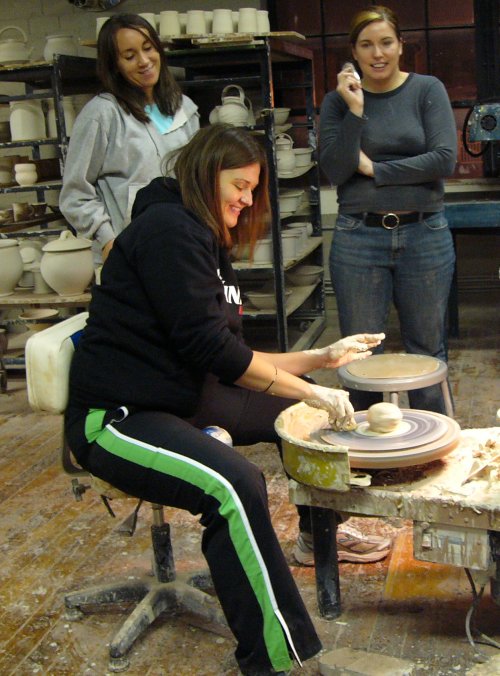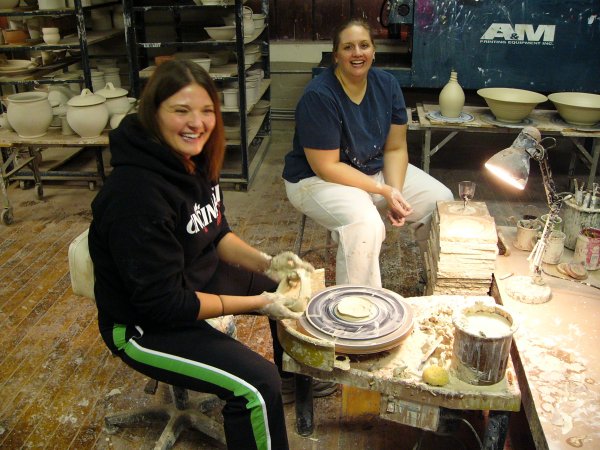 Ray sits down to give it a try.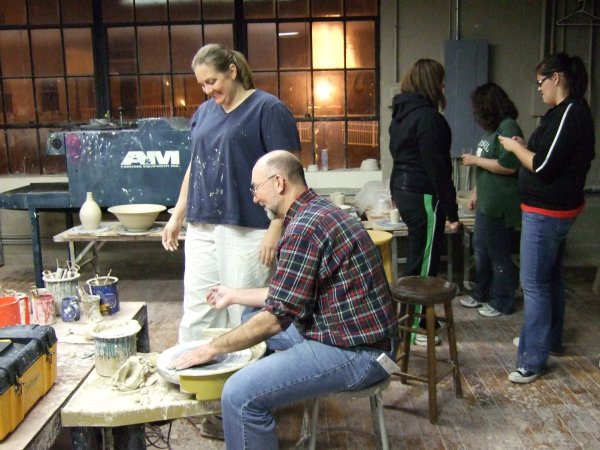 Christine takes the other wheel.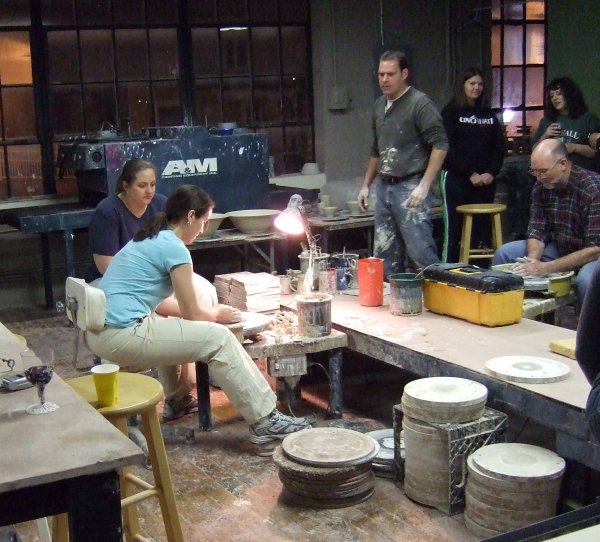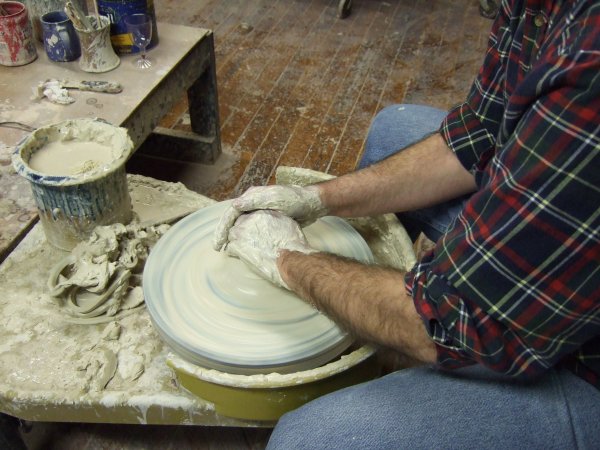 Pulling up the clay.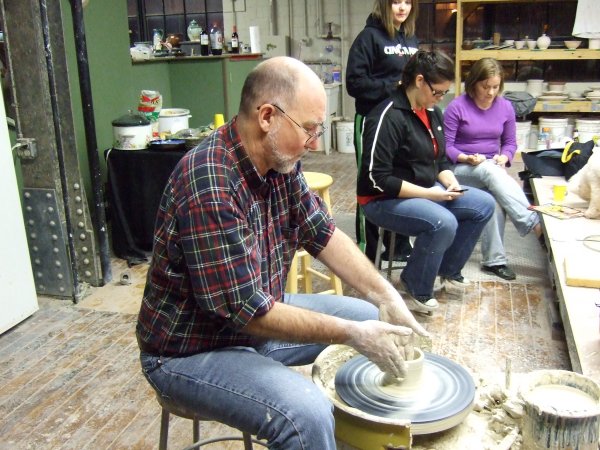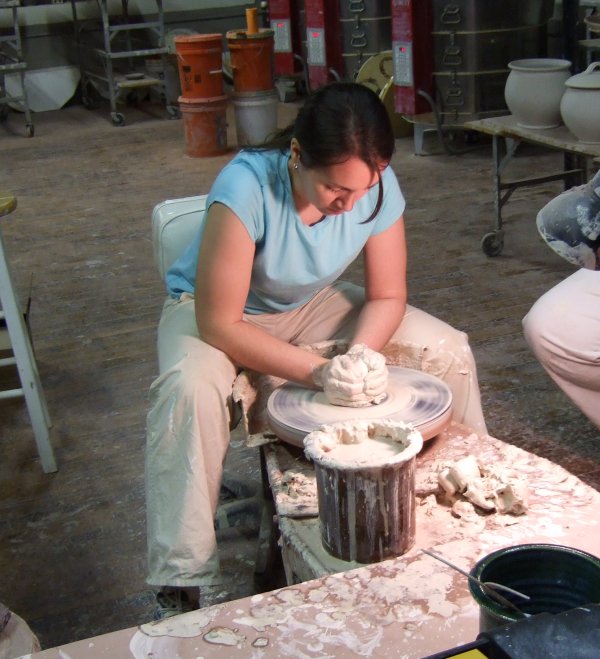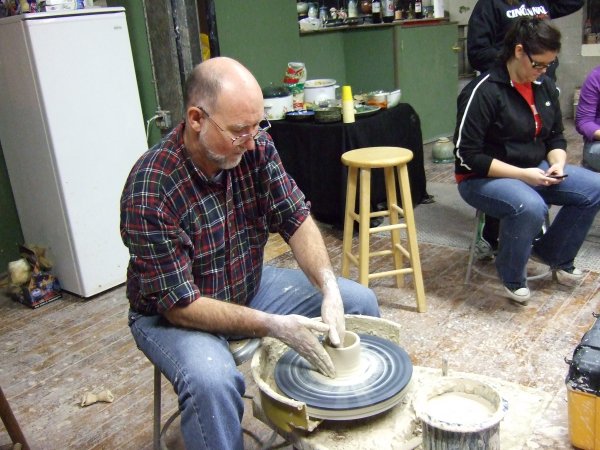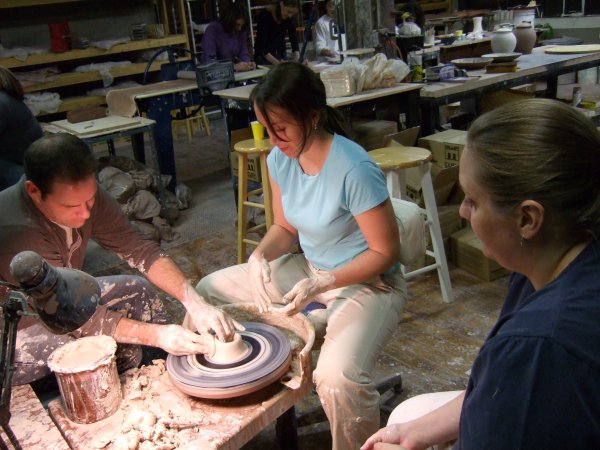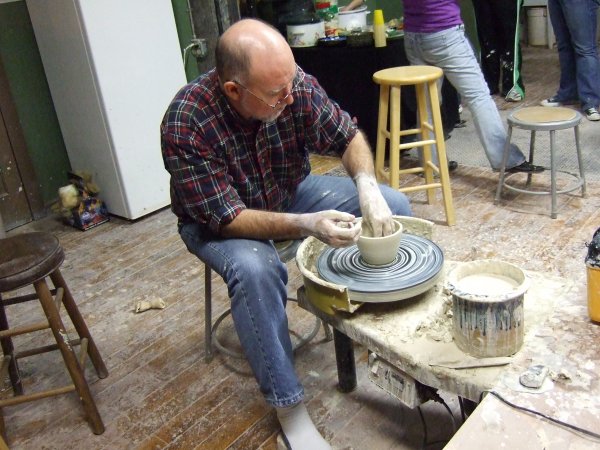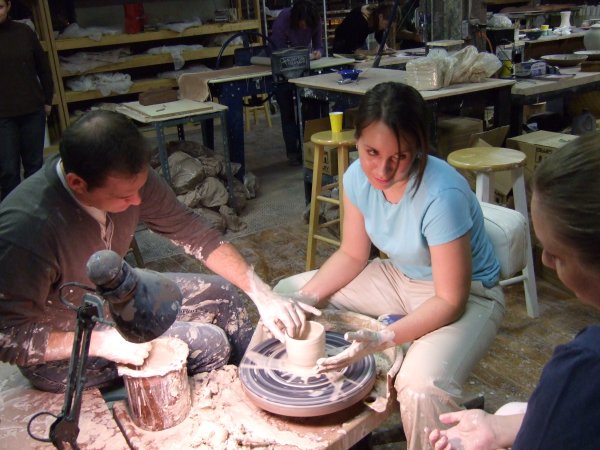 Ready for the oven.